12 of the Best Places to Surf in Europe

Disclaimer: This article contains affiliate links. We may receive a small commission if you make a purchase through one of these links. Please read our Affiliate Disclosure for more information.
Usually, when we think of the best places to surf we are naturally drawn towards countries like Australia, the USA, Indonesia, Hawaii, or South Africa. However, we shouldn't overlook Europe which has plenty of great places to surf that are just a little less talked about.
The best places to surf in Europe may surprise you with some spots you may never have heard of but all offer incredible surfing experiences. Europe is a diverse continent where cultures, languages, and cuisine can completely change within a short train journey and where unforgettable traveling experiences are had.
If you haven't yet visited the incredible continent, here are 12 of the best places to surf in Europe:
Godrevy Beach, England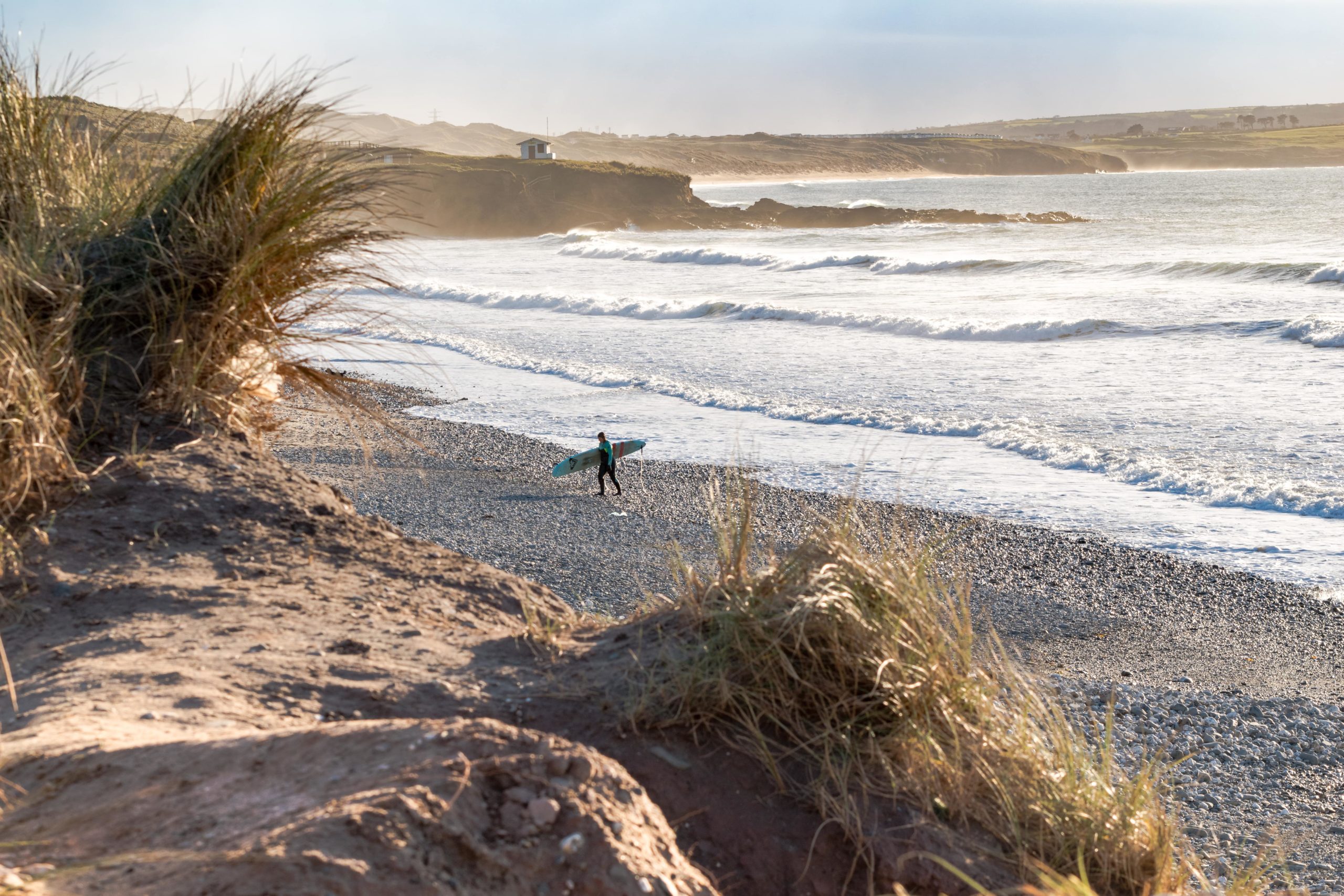 Before you say it, we know! England has dismal and unpredictable weather that probably isn't best-suited to most surfers. However, don't let the English weather put you off or you risk missing a secret surfing gem of Europe. Godrevy Beach is located in Hayle, one of the most beautiful seaside towns in the whole of the UK which also has its a fair share of great weather in the summer months.
Godrevy beach is 3 miles of stunning beach with soft breaking waves for beginners and some intermediate swells for more experienced surfers. Expect to receive long rides with plenty of opportunities for turns.
Hayle itself is a great town to be in with a laid back scene, friendly locals, plenty of bars and events going on to keep you entertained during your stay.
Peniche, Portugal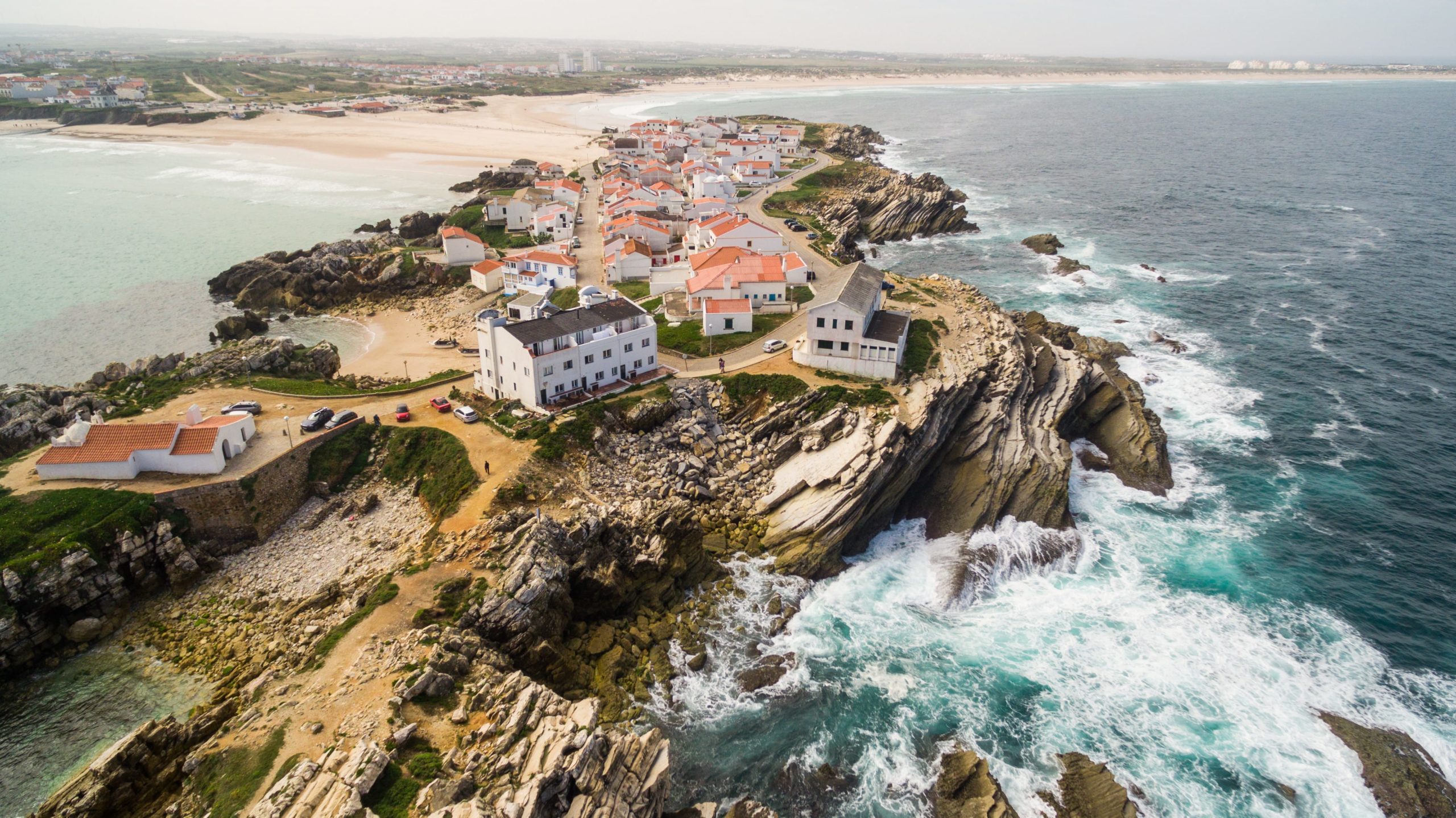 Portugal has seen a huge rise in popularity as a holiday destination over the last few years due to its beautiful locations, cheap flights, affordability and the epic capital of Lisbon. The country is also home to some of the best places to surf in Europe, the best of them all being Peniche.
Peniche has long been one of the hot surfing spots visited by many European surfers but is now becoming more popular with international visitors. You will find over 200 surf schools based in Peniche, a thriving surf culture, and bohemian scene.
Here you can really unwind, grab some waves and have a unique traveling experience.
Hoddevik, Norway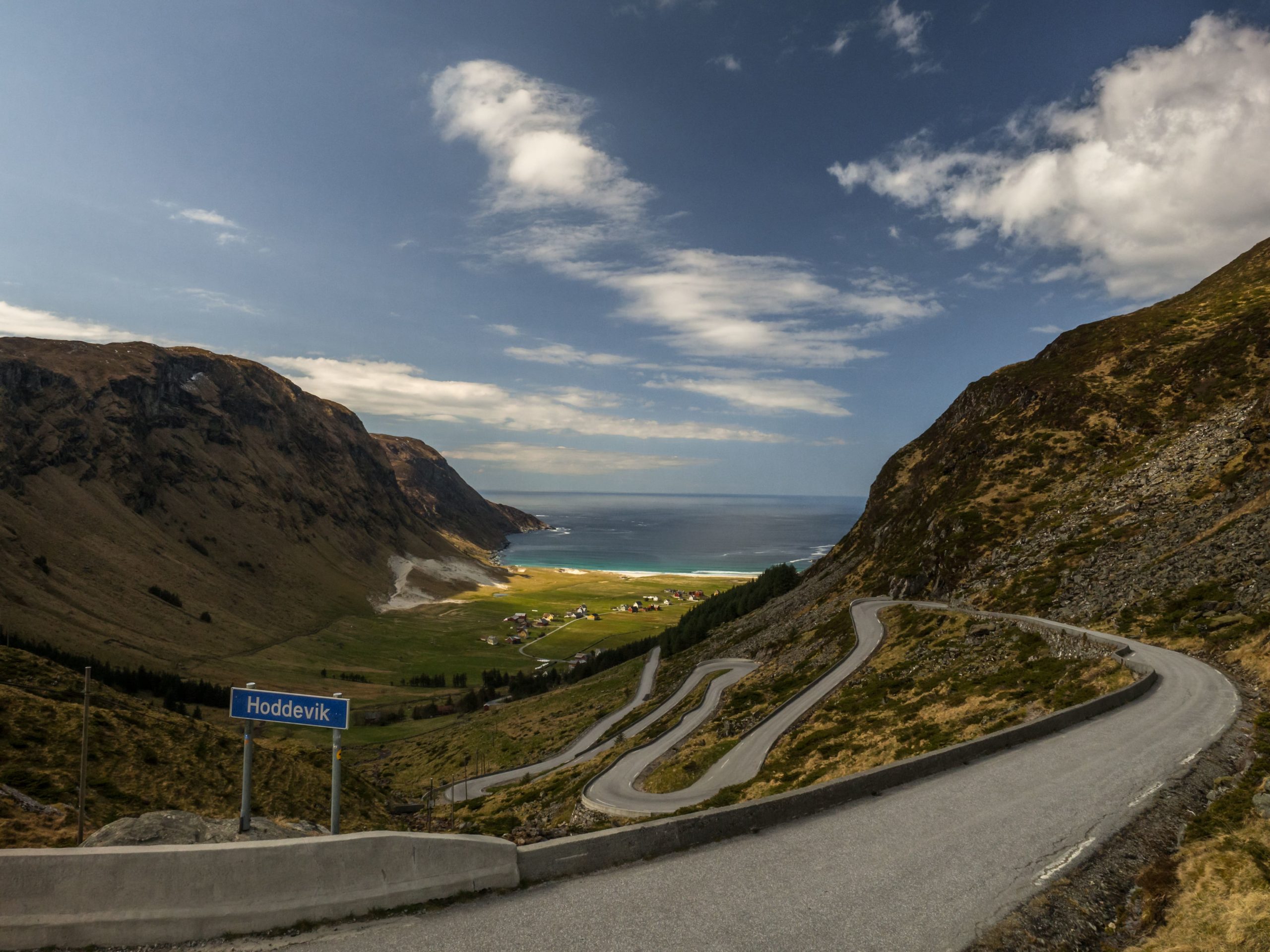 Mostly known for it's freezing cold temperatures and epic snow-topped mountain landscapes, Norway is probably one of the last places you would think surfers would head too. You would be completely wrong though, with Hoddevik drawing in an increasing number of surfers each year.
You won't find the best waves in the world here but you will find a slice of scenic heaven. Surrounded by epic mountain landscapes, fjords, and old Viking settlements, Hoddevik might just be the most interesting place you ever ride a wave. Here you will find a huge white sand beach perfect for beginners and intermediates alike.
San Sebastien, Spain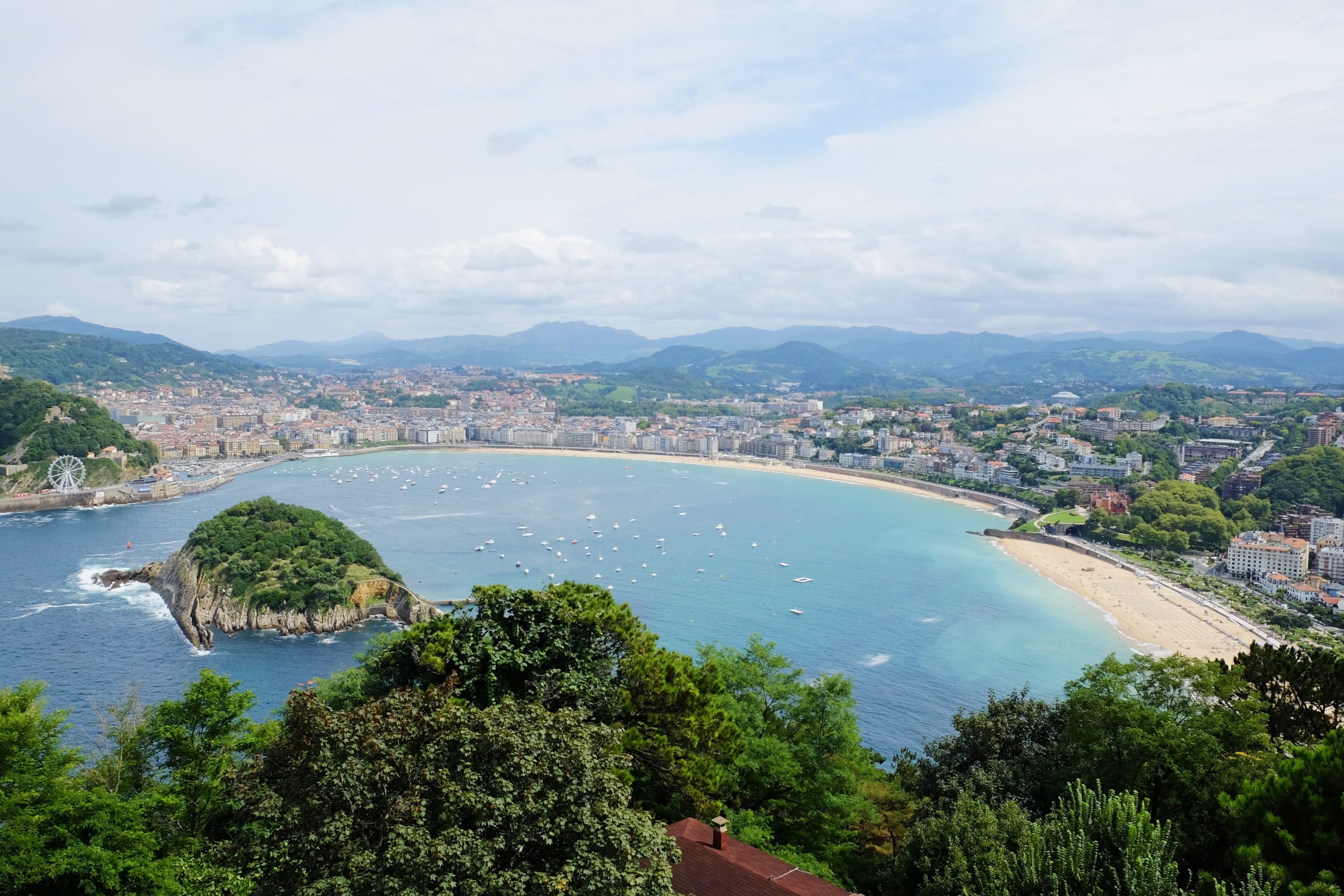 Spain is also a country that has some of the best places to surf in Europe. Most people flock to the Spanish coastline for tapas, beers and white sand beaches but more and more surfers are heading there to catch some waves. Why? Not only does Spain boast a huge number of beautiful beaches but the recent issues with the country's economy means visiting has become cheap for foreigners.
In San Sebastien, you will find some nice beaches with great opportunities to surf, meet new people and enjoy the local vibe.
La Gravière, France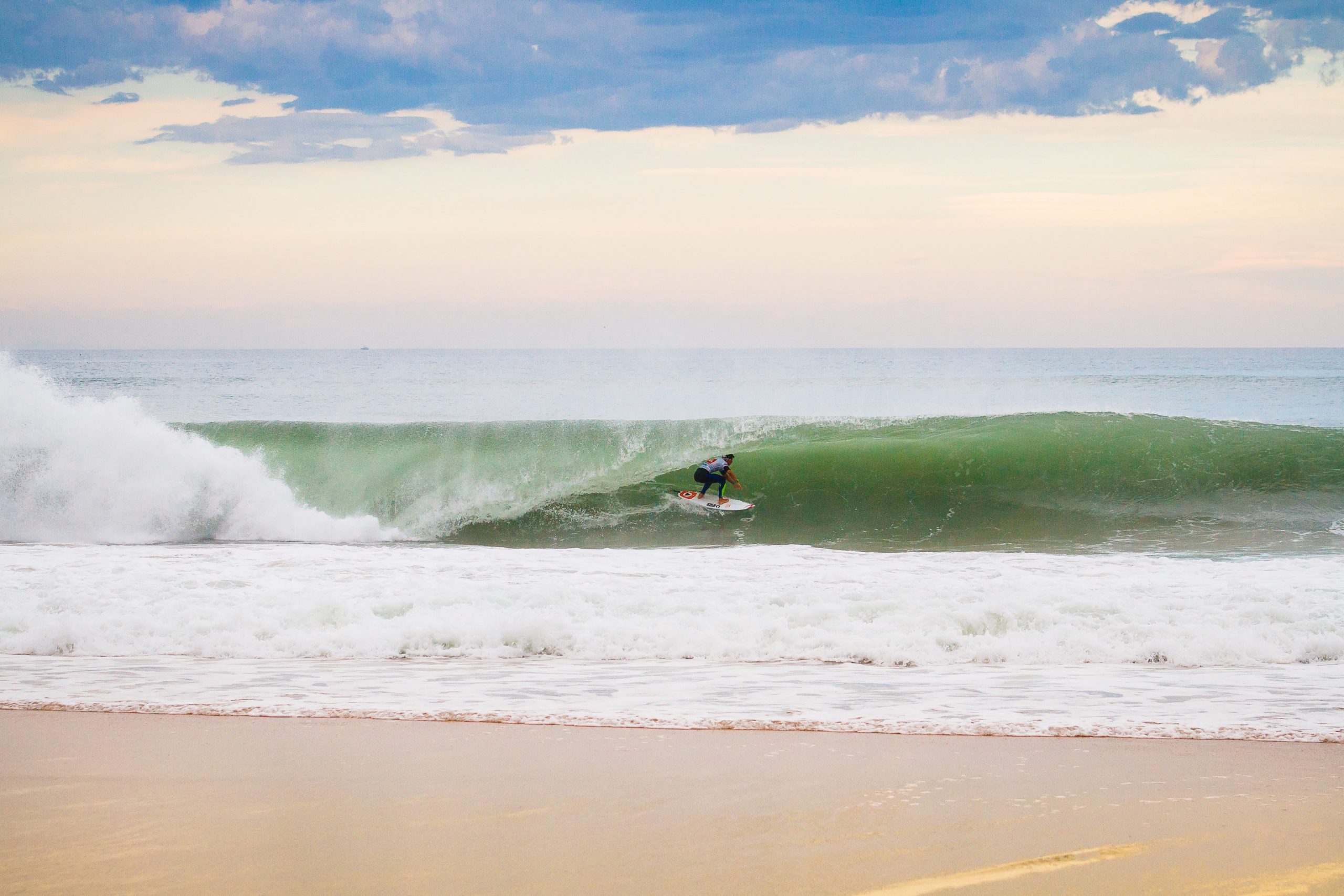 Probably one of the more recognizable places on this list, some of you may have heard people talk about La Gravière in your circles. The waves here are awesome providing a great experience for all levels of surfers. There are a number of surf schools here too plus the nightlife in La Gravière is a lot of fun with local restaurants, bars, and clubs to enjoy.
Here you will find the annual WSL world tour event in the Autumn. This is the best time to visit for waves and atmosphere. It gets busy but it's all part of the experience.
Watergate Bay, England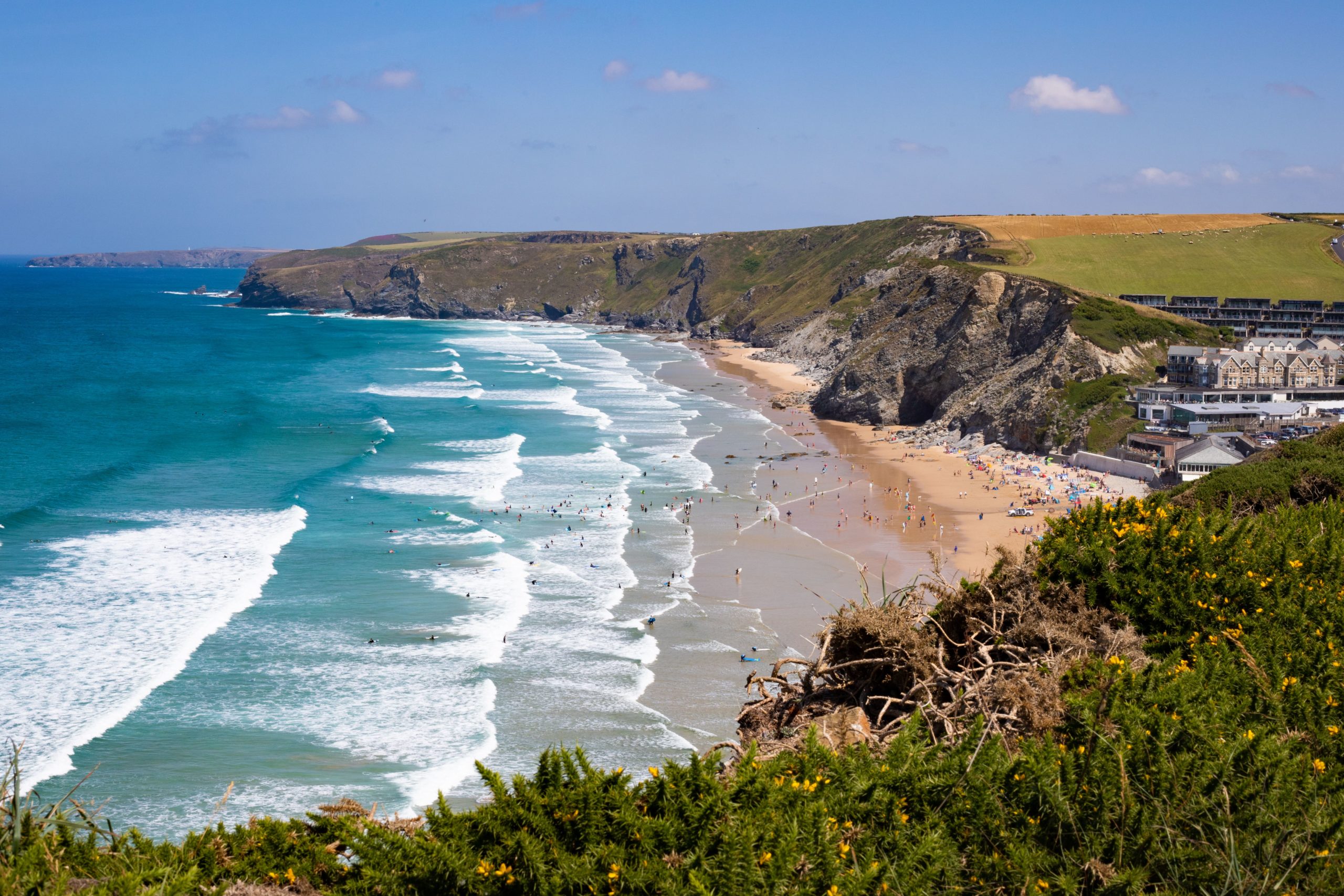 We know, it's crazy! England has not one but two mentions on this list of best places to surf in Europe. Watergate Bay is located in the beautiful area of Cornwall in the Southwest of England. Fortunately, Cornwall gets lots of great weather during the summer and you will find a lot of surfers heading there each year.
Here you will find not only great waves but beautiful scenery and great local vibe to enjoy and meet new people. Think pubs, gastro food, and craft ales.
Scheveningen, Netherlands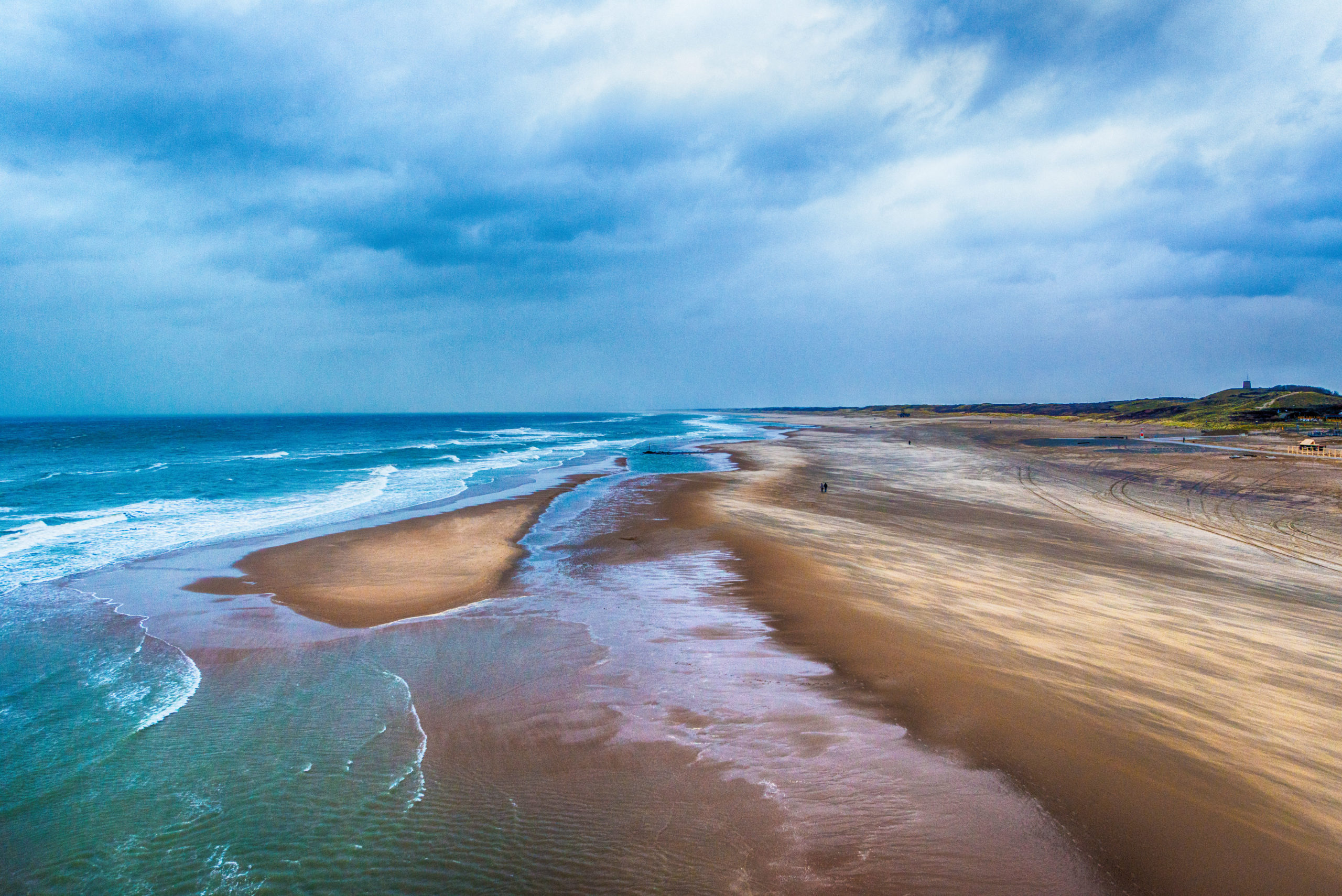 Most people heading to the Netherlands will visit with the intention to hit Amsterdam, the bohemian, artsy, risque, taboo focused capital. However, the Netherlands also boasts one of the best places to surf in Europe in the form of Scheveningen.
Scheveningen is not a warm place to surf at all. Quite frankly it's cold and extremely windy most of the time but the North Sea is inclined to treat surfers to some incredible waves for those that are willing to make the journey. Just make sure you take some thick wetsuits and have all the appropriate gear to fight against the big chill.
The Bubble, Canary Islands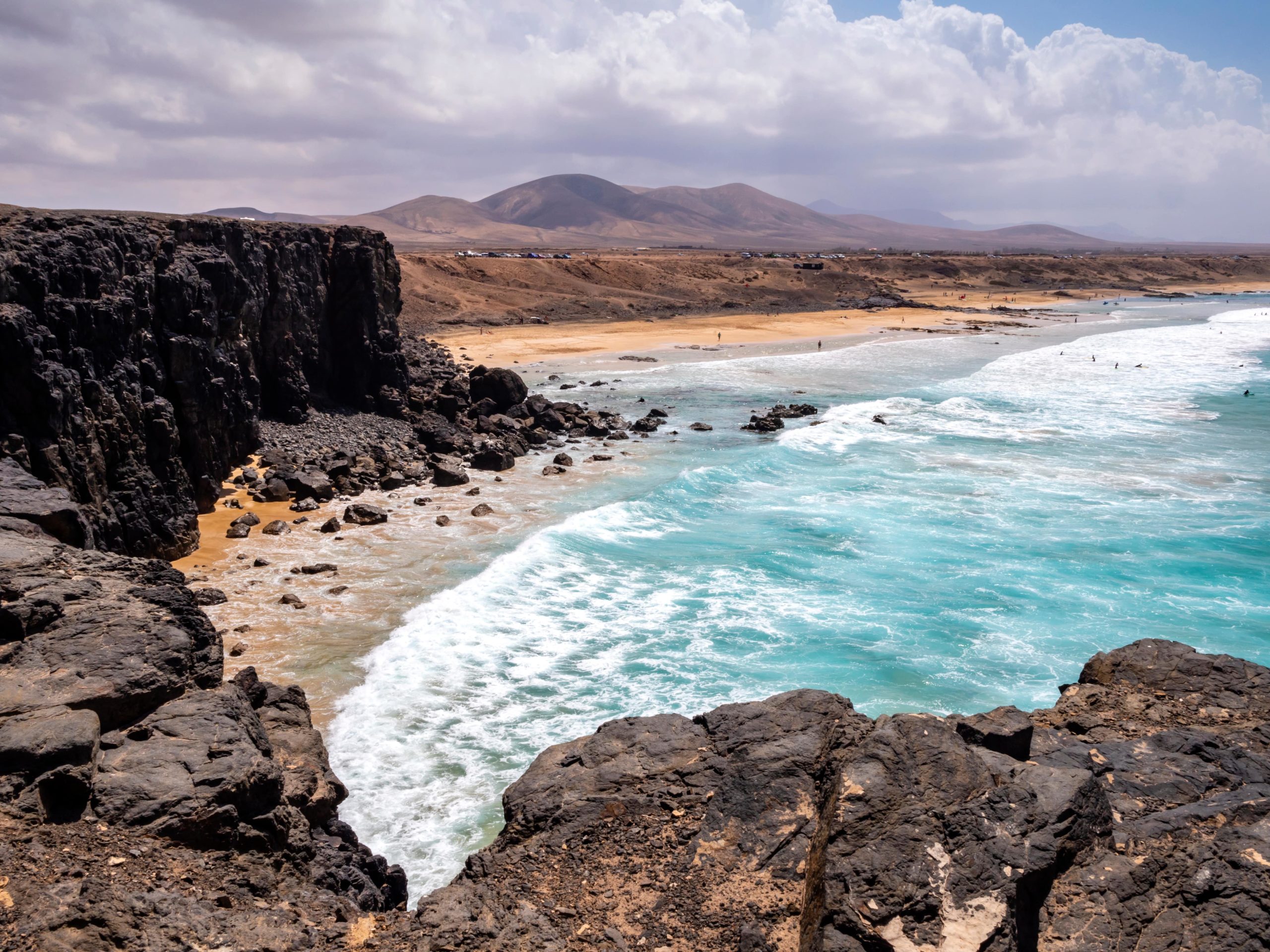 Those of you that are used to hitting waves in the warmth of the sun on turquoise waters will feel right at home in the Canary Islands. This group of islands, officially a part of Spain, are simply breathtaking with jaw-dropping coastlines, pristine waters, and white sand beaches.
If your intention is to surf, relax, eat, drink, meet likeminded people and just have a great time in general then look no further than The Bubble. The waves here are perfect for all surfer abilities, the locals are friendly, the food is great and you are guaranteed to get some great weather. The local vibe is bohemian and focused on having a good time, the perfect place for surfers to enjoy themselves to the max.
Kolimbithra, Greece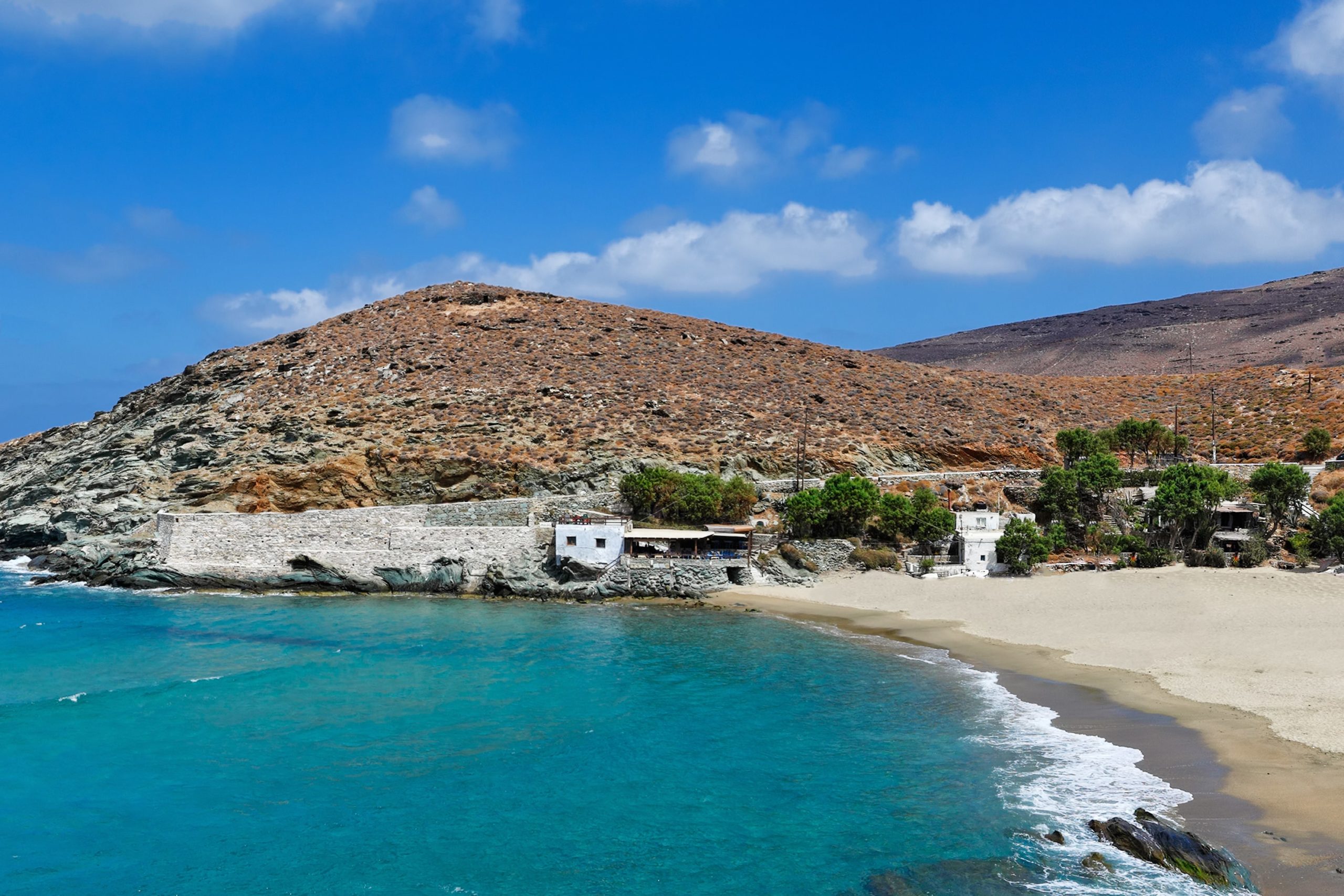 Greece is not very well known for its surf spots, mostly because they are a rare treat within this beautiful country steeped in ancient history. However, now the surf scene is beginning to grow due to some great spots being discovered with the added extra of Greece being cheap to travel to and stay in at the moment.
Greece is home to one of the best places to surf in Europe, Kolimbithra. Packed neatly between two long peninsulas, Kolimbithra has incredible waves to be enjoyed on the epic backdrop of the Mediterranean coastline.
Greece is also home to some of the best food in Europe to help keep you energized throughout your surfing trip.
Playa de las Americas, Tenerife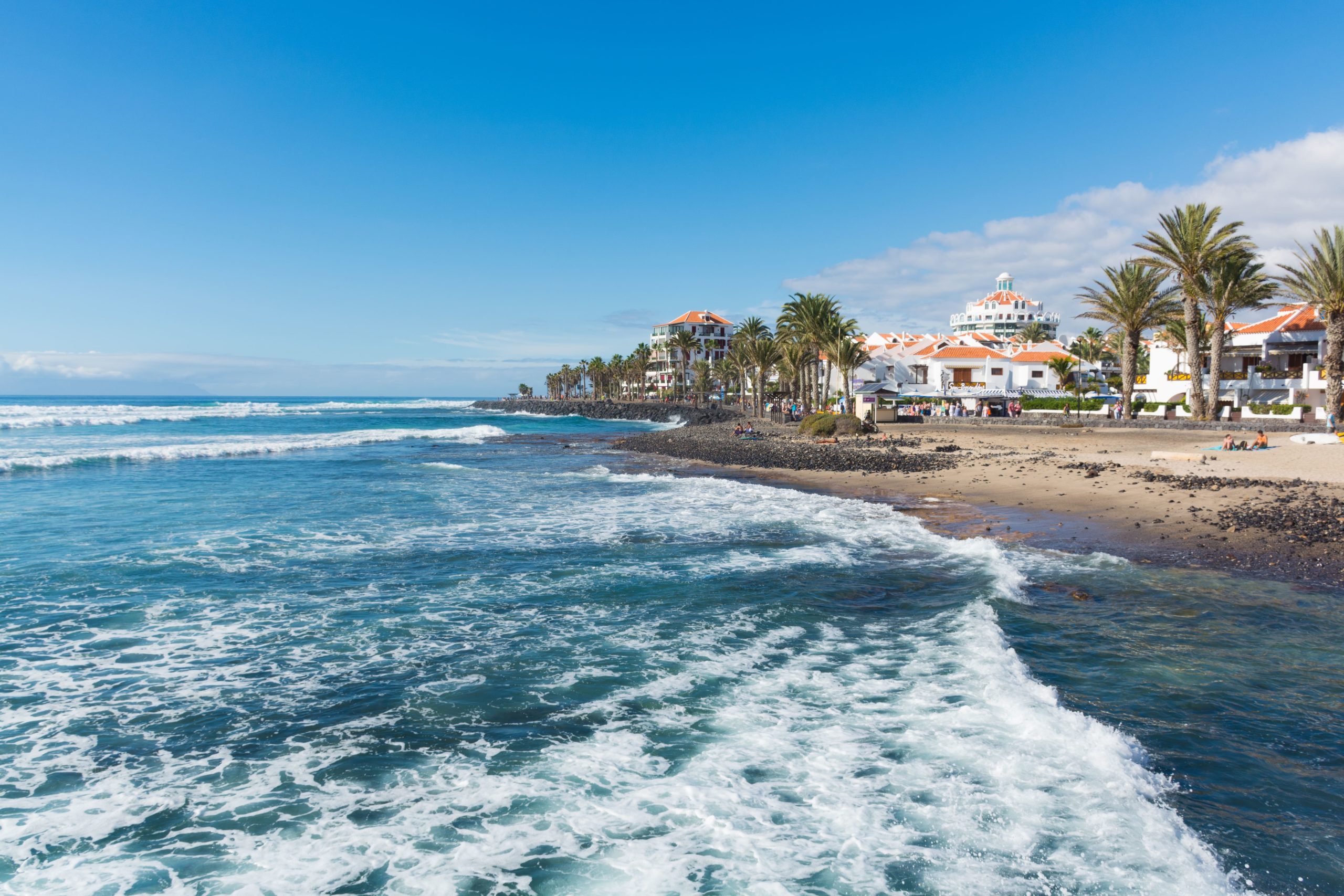 Tenerife is the largest of Spain's Canary Islands and the most popular for tourists. Playa de las Americas is a stunning little town that offers surfers the chance to grab some waves in one of the most beautiful areas of Europe.
The climate here is also perfect pretty much all year round with beautiful sunshine beaming down and warm winds. Playa de las Americas is probably the only place in Europe where you can ride a wave to the backdrop of a volcano.
Due to its great climate, you can visit Tenerife all year round to enjoy the surf, take advantage of some amazing Spanish tapas and the world-famous wine.
Praia da Arda, Portugal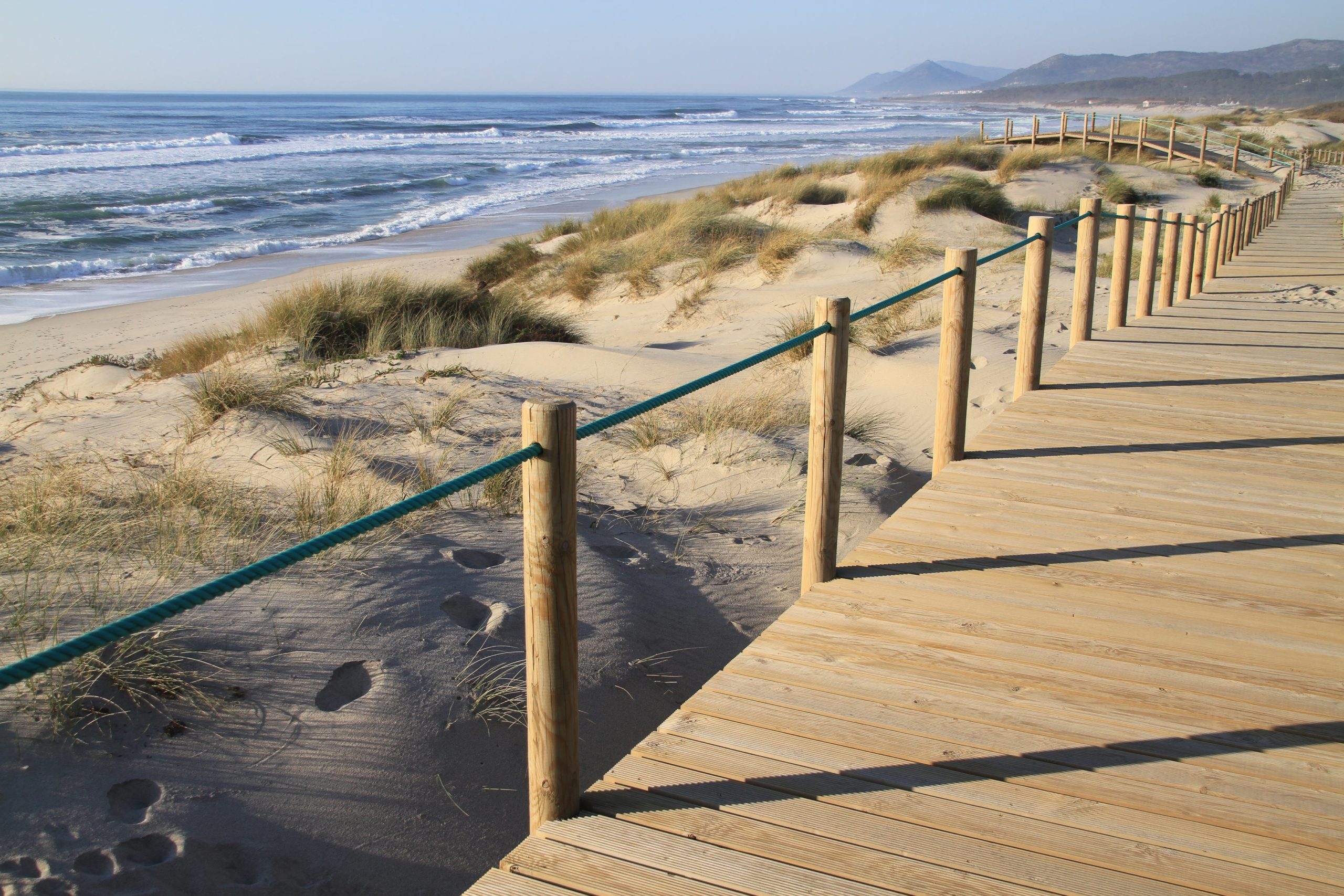 Another secret gem from Spain's friendly neighbor, Portugal. Praia da Arda is located in the Northern region of the country far away from the popular spot of the Algarve. The trip up North is more than worth it though with consistent powerful barreling waves with a strong current creating awesome hollow peaks.
Praia da Arda is great if you want to get away from the crowds in the South of Portugal. The local area is fairly nice too with beautiful scenery and a laidback lifestyle.
Bundoran Beach, Ireland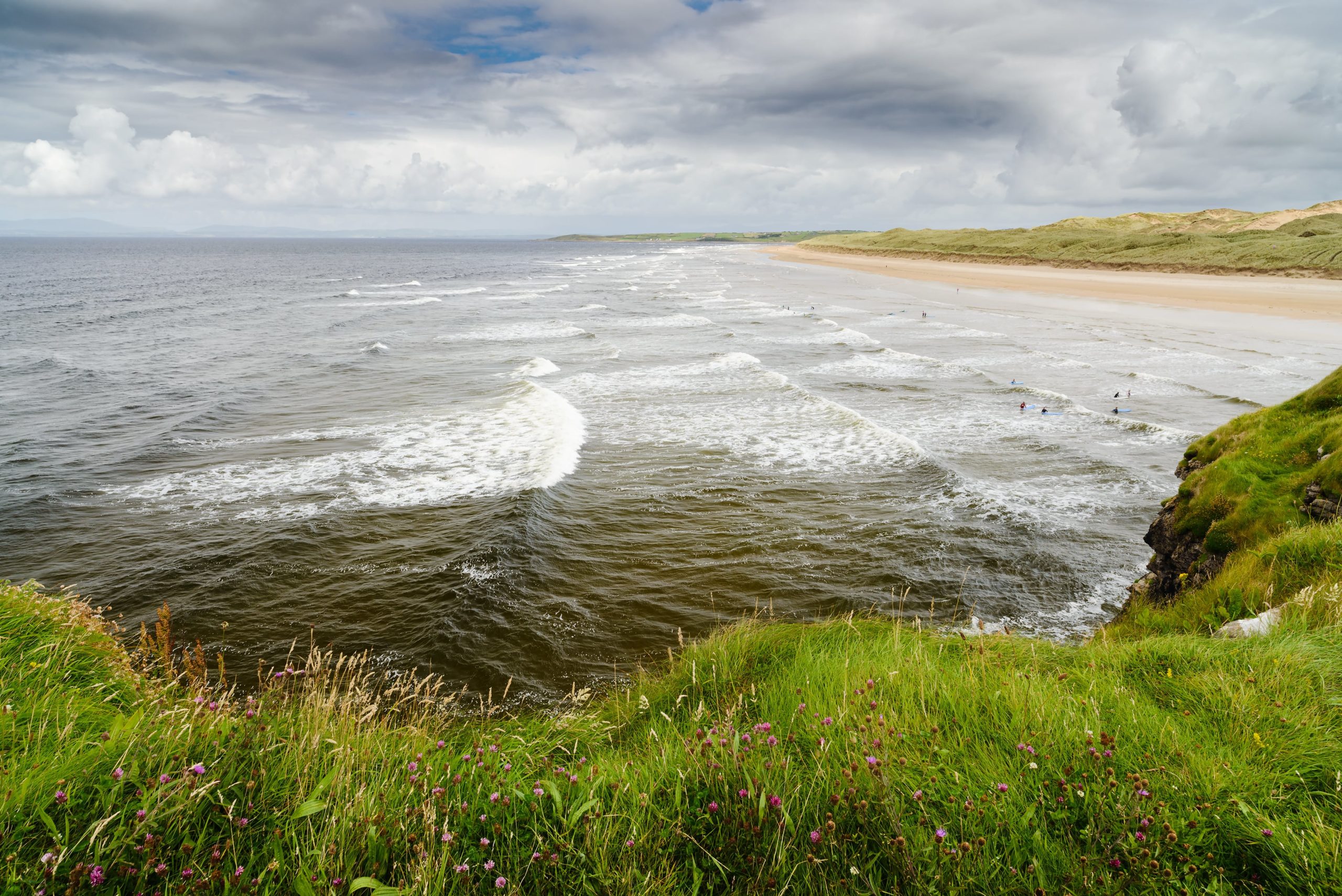 Back towards the North of Europe, you will find Bundoran Beach in Ireland. Probably not a place you would ever imagine on a list of best surf spots! Ireland is renowned for its pretty miserable weather, the island gets a lot of rain but come at the right time of year and you will be in for a treat.
Bundoran Beach on the Atlantic coast is a surprisingly good spot for surfing and even hosted the European Surfing Championships in 2011. That means the waves here are of a certain quality and is enough proof for you to make the trip. Not only will you get a great surf experience but you will also get to enjoy the famous Irish hospitality and lifestyle. Think jokes, laughter, beers, music, and delicious seafood.
Choose Europe for Your Next Surf Adventure
Europe is far less well known for it's surfing spots than the rest of the world but this continent has more than just great waves on offer. Europe is incredibly diverse and one of the most interesting and exciting areas of the world. Costs may be slightly higher than other parts of the world but the experiences you will have traveling in Europe will without a doubt be unforgettable.
Europe is also easy to navigate with a modern and reliable infrastructure meaning you can travel quickly and safely throughout the continent with little to no hassle at a good price.
If you're planning an upcoming surf trip, do not overlook the opportunities to surf in one of the fantastic places listed above.
Enjoyed 12 of the best places to surf in Europe? Check more of our Surf Travel Guides here.