Surfing Santa Teresa in Costa Rica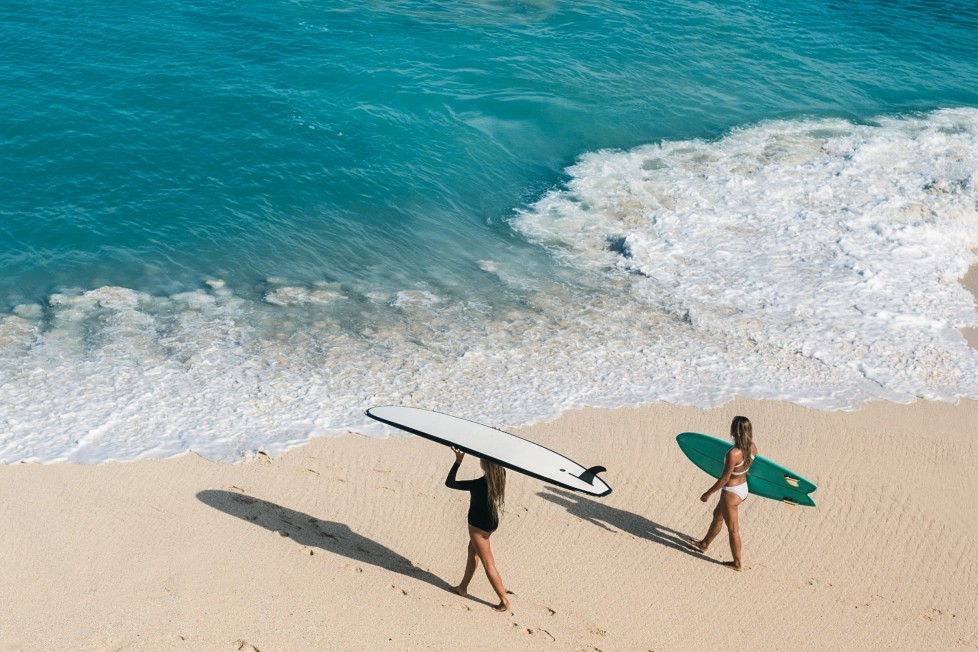 Disclaimer: This article contains affiliate links. We may receive a small commission if you make a purchase through one of these links. Please read our Affiliate Disclosure for more information.
Thinking about surfing Santa Teresa in Costa Rica?
This is our complete surf travel guide. Read for everything you need to know about surfing Santa Teresa.
The gorgeous white sands of the western side of the Nicoya Peninsula are a welcoming sight and the perfect thing to get you in the mood for a surf trip to Santa Teresa. This beach town on the Pacific Coast of Costa Rica offers some of the most consistent surfing to be found on the island, and a booming community of restaurants, nightlife, and entertainment to give you plenty to do even when you're not hitting the waves. If you want the whole package of the perfect surf vacation, then this is the place to be.
How to get to Santa Teresa
Most travelers get to Santa Teresa by flying, taking a flight to San Jose, before taking a connecting flight to Tambor. From there, there are private shuttle and taxi services that can take you from Tambor to Santa Teresa in just under an hour.
Santa Teresa is connected by public transport to Sobano, Montezuma, and Mal Pais, but those traveling from the continental USA will often do so using the direct bus connections that take you from San Jose, the Capital of Costa Rica.
There are two routes you can take if driving from San Jose airport. The first route involves driving to Puntarenas and taking a ferry from there to Paquera. Then, you can drive off the ferry to Santa Teresa. The second route is a drive all the way around the bay of Nicoya. However you drive, you should be careful as roads around Santa Teresa can be unpaved, rocky, and can feature potholes.
Santa Teresa Surf Season
The best time of year for surfing Santa Teresa is from March to November, which means that over half of the year is going to offer fantastic surfing even when the tourist high season of December to April has come and gone.
Surf Camps in Santa Teresa
Santa Teresa is relatively small, but it is growing fast due to its bustling tourist industry. As such, there are likely to be more and more accommodations opening in and near the town in the years to come. However, for now, there are still campsites, hotels, hostels, bed and breakfasts, and other lodgings that you can choose from. Below, we'll take a look at some of the best places to stay when you're surfing Costa Rica.
Whether you're looking for mid-range, luxury accommodations, or hostels more suited to lower budget trips, we'll feature some samples of each to help you find the perfect place to stay. However, if you're traveling as a large group, it's also worth doing a little research on private holiday rentals. If you don't mind self-catering and taking care of yourselves, there are few more cost-effective ways to enjoy some luxury lodgings in Santa Teresa.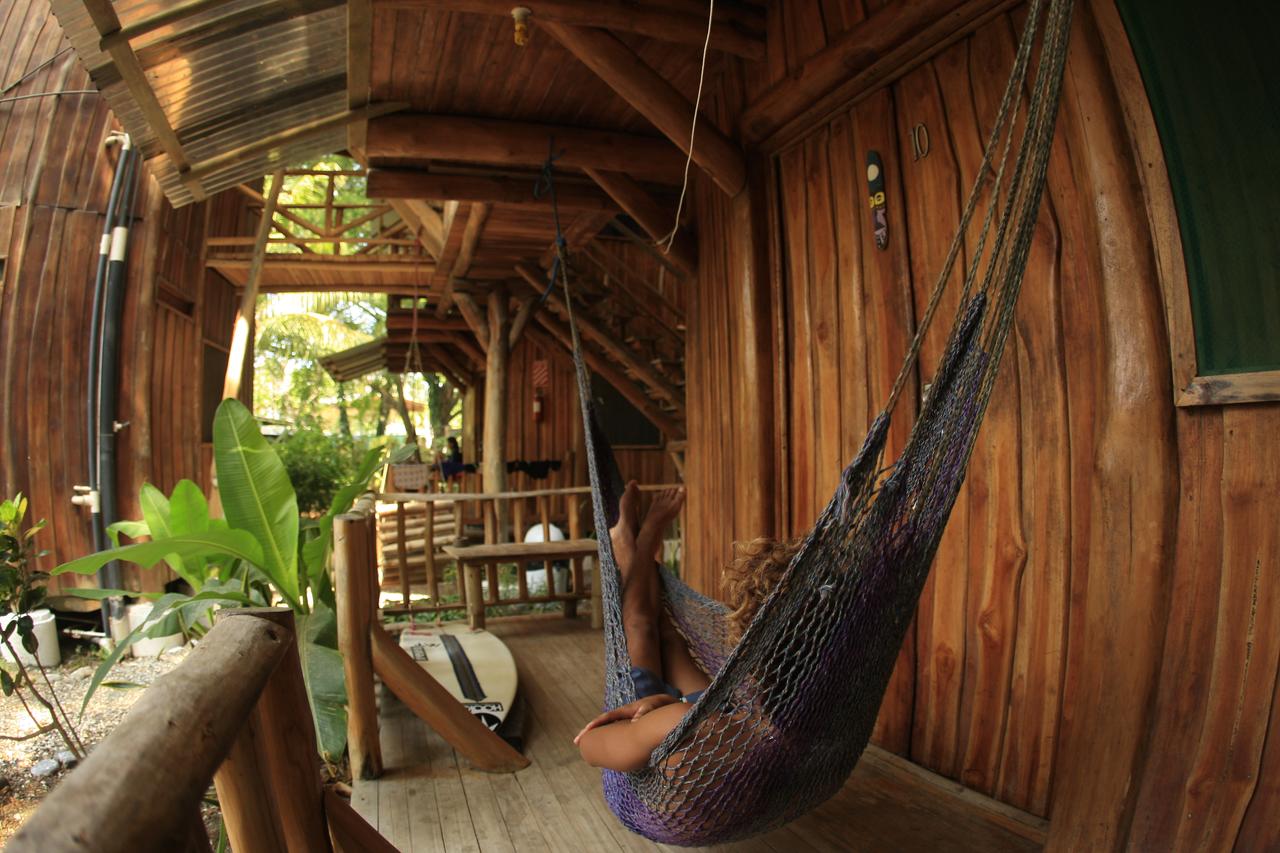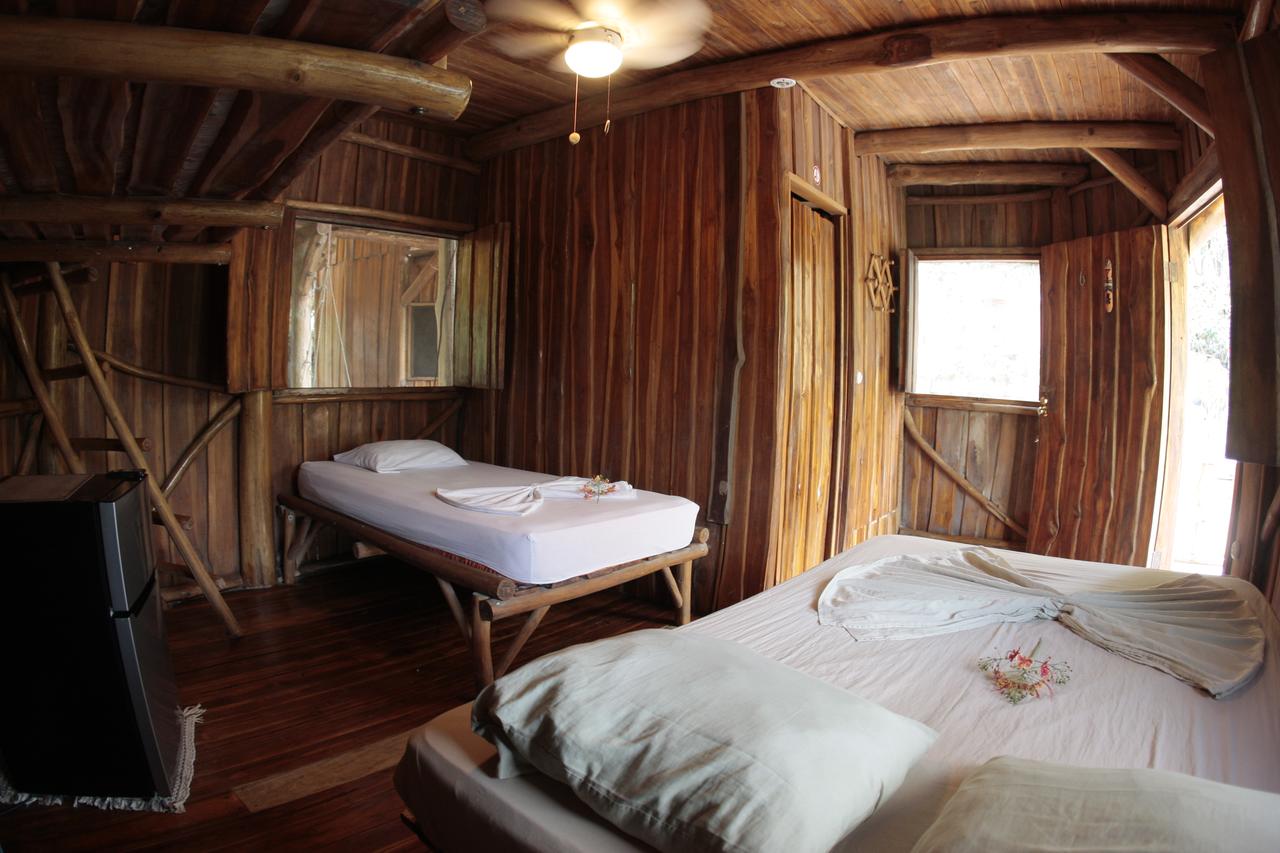 If you're looking to live that relaxing surf lifestyle to the max while surfing Santa Teresa, then Don Jon's Surf and Yoga Lodge might be precisely the kind of lodgings that you're looking for. Here, the vibe is always chill, with treehouses, dorm rooms, and apartments all available less than a hundred meters from the beach.
It's right by the town's eateries and bars, and is full of amenities, whether you choose the fully furnished rental home they offer or the more rustic tree cabins. As the name suggests, this place offers yoga lessons to everyone who stays, too so why not zen out before you hit the waves? You can book a room at Don Jon's Surf and Yoga Lodge from $49 a night.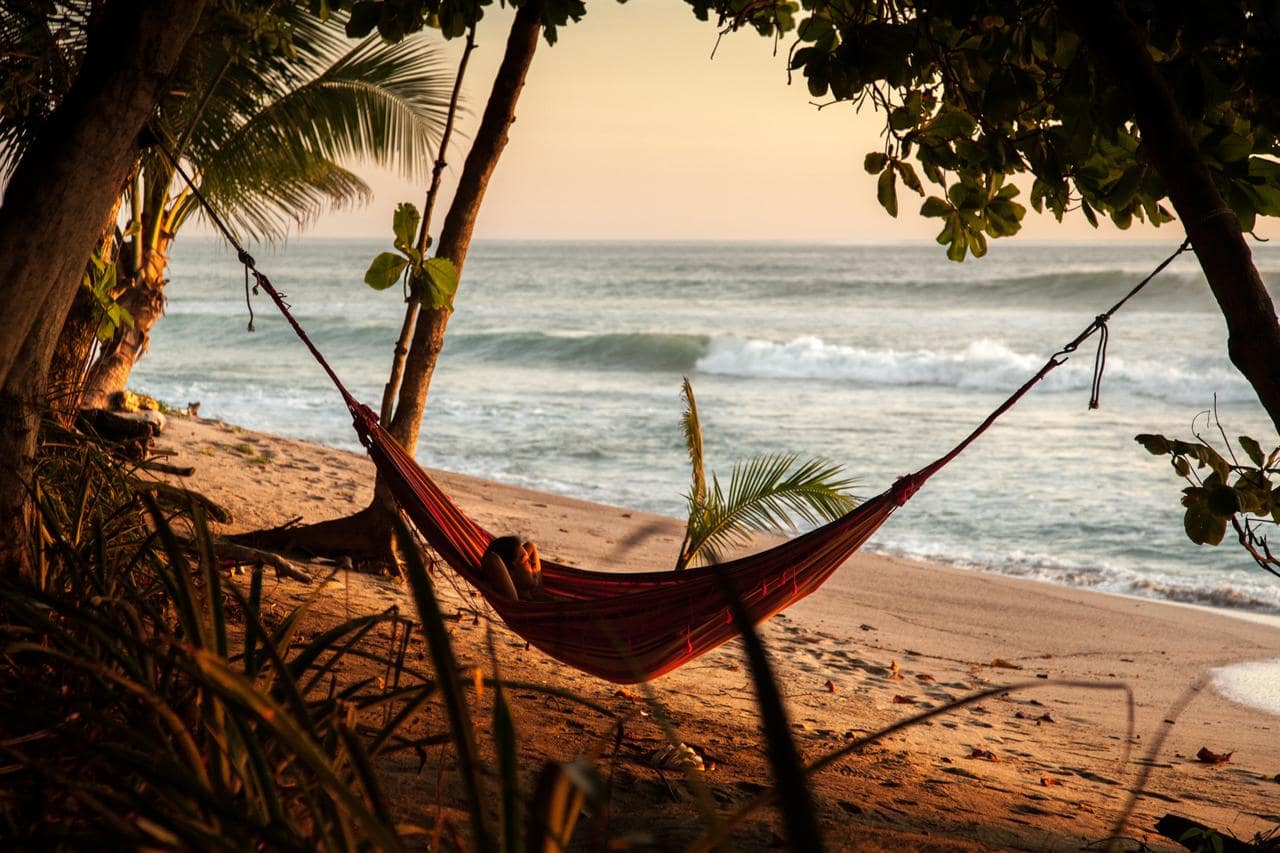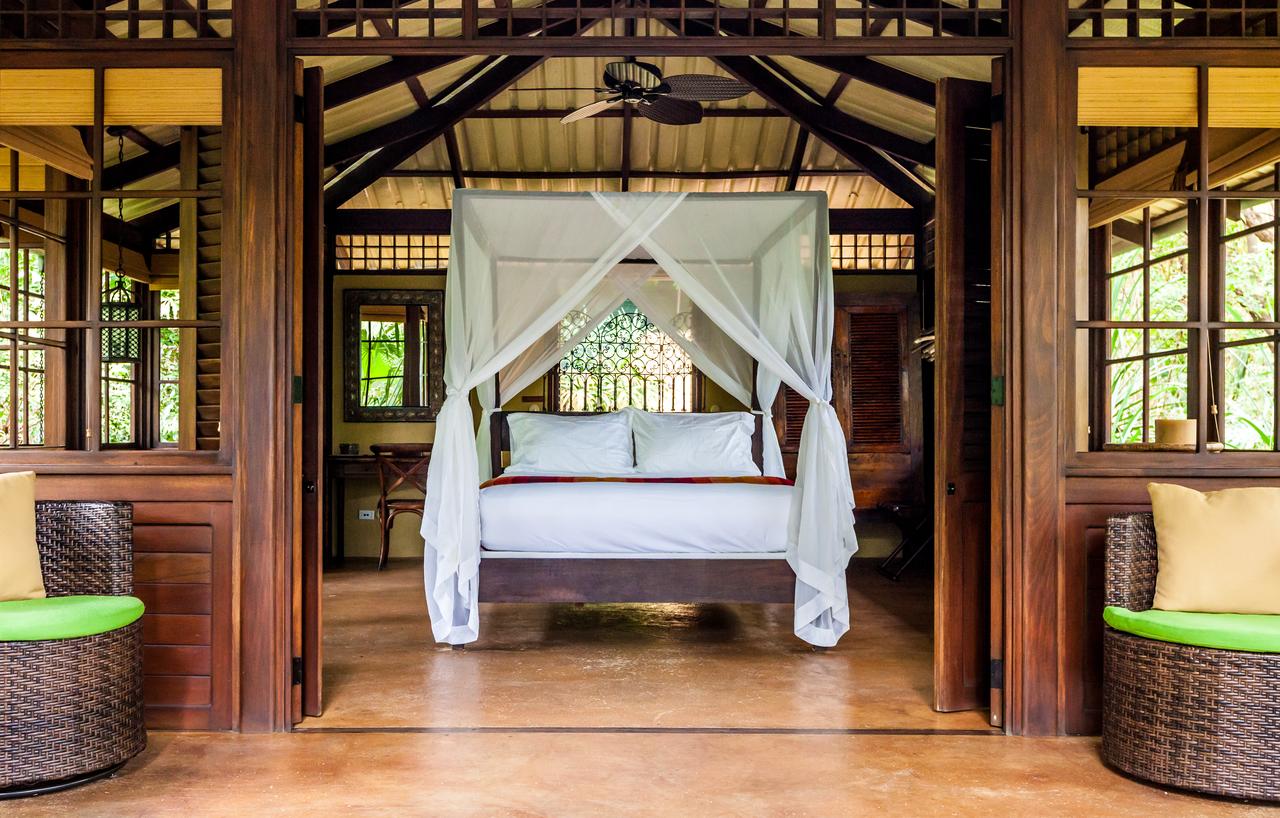 Perhaps you want the relaxing, beach lifestyle but you want it mixed with luxury services and facilities? Then the Latitude 10 Resort might be the perfect combination of low-key and high class when you're surfing Santa Teresa. There's the beachfront resort, fully made up with classy interior design and tons of amenities, such as the Clubhouse Pool, the cocktail bar, GAIA Bodyworks & Wellness, and more.
Latitude 10 offers 5 open-air but isolated casitas for those who want privacy and plenty of space to just lay back and relax, as well, complete with hammocks, covered verandas, and natural tide pools right outside your doorstep. You can book here from $407 a night.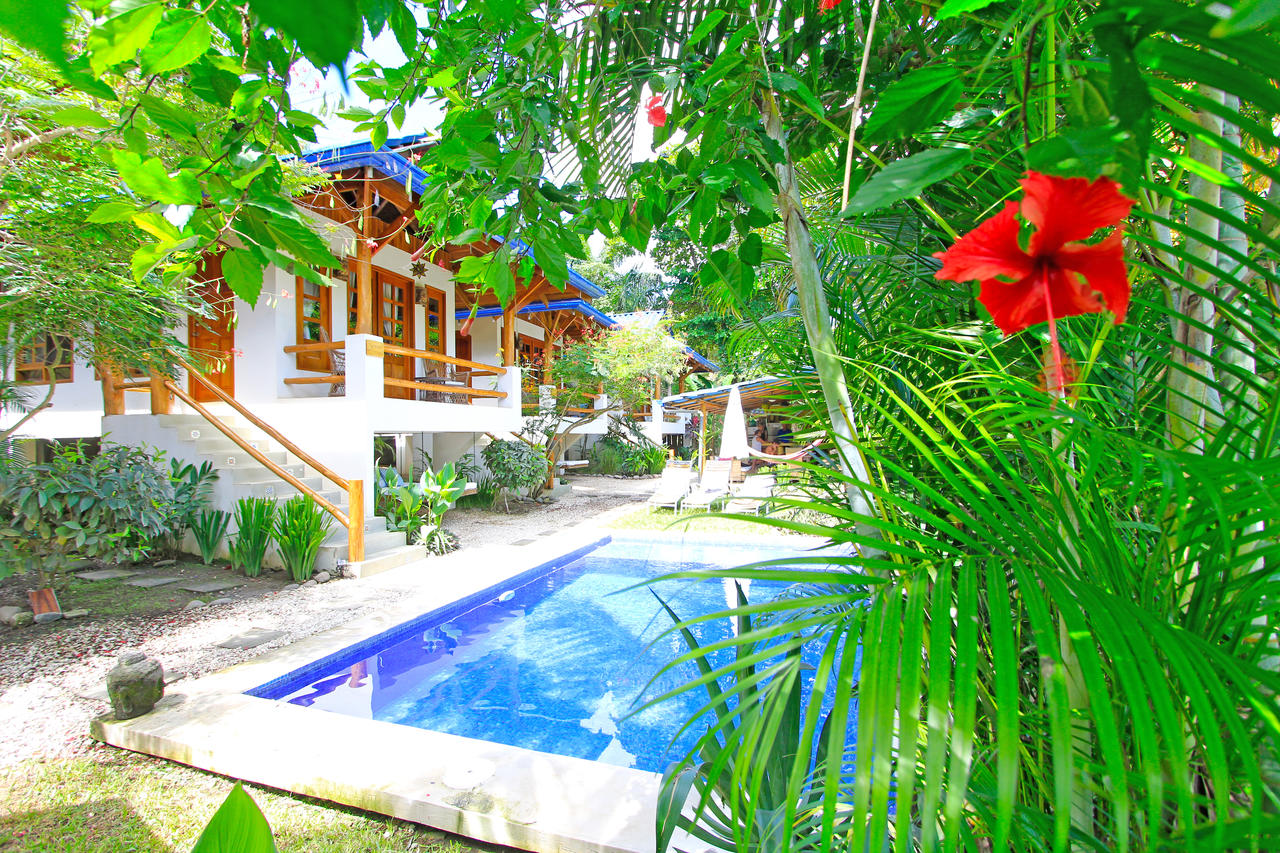 If you're looking for something a little more budget-friendly yet just as memorable, Blue Surf Sanctuary and surf school could be just the thing when you're surfing Santa Teresa. The Blue Surf Sanctuary offers 4 fully furnished bungalows, as well as a communal open-air kitchen that's perfect for those who are looking to socialize and have a good time with other travelers, rather than to stay isolated on their own.
Blue Surf Sanctuary also offers yoga and surf retreats, surf lessons, surfboard hire, tours, and activities. If you're a newcomer to Costa Rica and you're looking to get shown around as well to have somewhere to stay, then the team at Blue Surf Sanctuary will have you covered. Book a room here from $120 a night.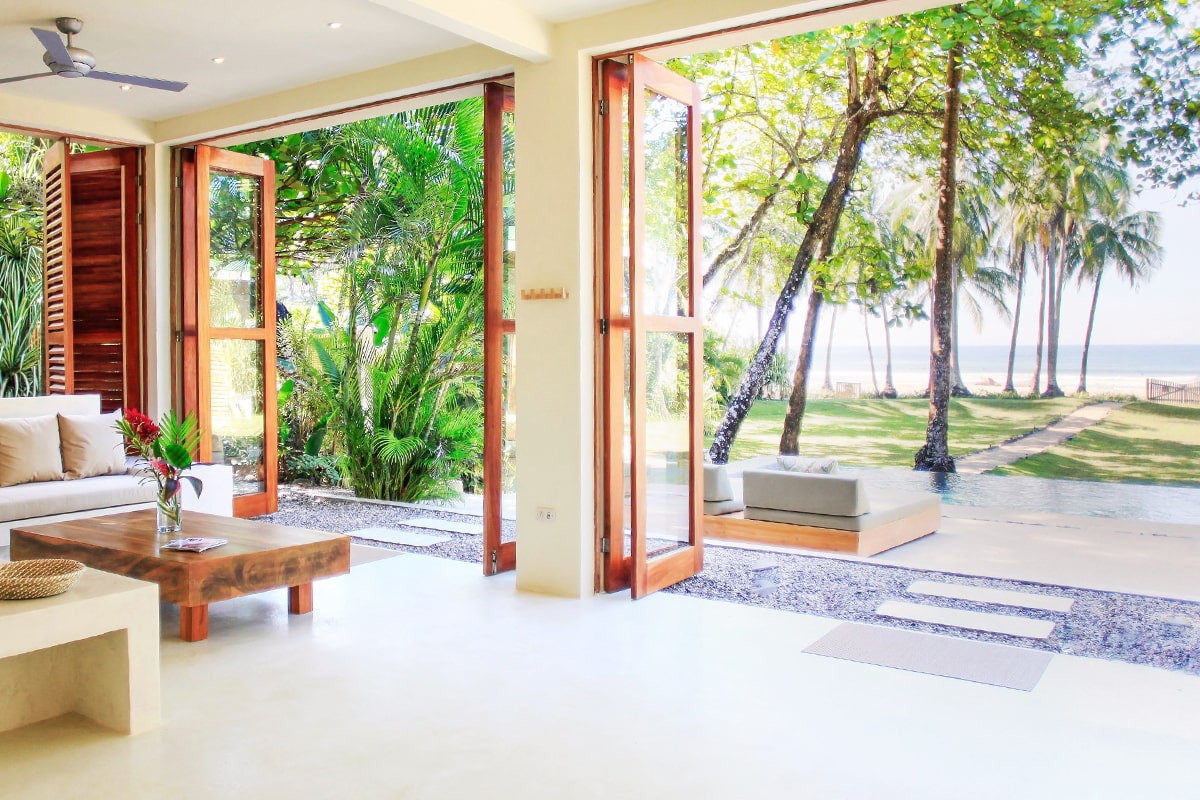 The Beach Estates exclusive vacation rentals offer some of the absolute best access to the sea you could hope for on top of the luxuriant design that takes inspiration from sandy getaways all across the world. The gorgeous mix of Bali, Brazil, Italy, and St. Barts in the interior design makes it feel like a truly idyllic beach getaway. It's not all down the looks alone, either.
There are two choices, Sandy Lane and Beachwood, both of which offer fantastic views, four spacious guest rooms, a private bath with each room, AC, an infinity pool, a fully equipped guest kitchen, free Wi-Fi internet, and more. Simply put, if you've ever wanted that picture-perfect beach retreat, then this might have been the kind of place you've been dreaming of, although at $975 a night it may just break the bank for most surfers.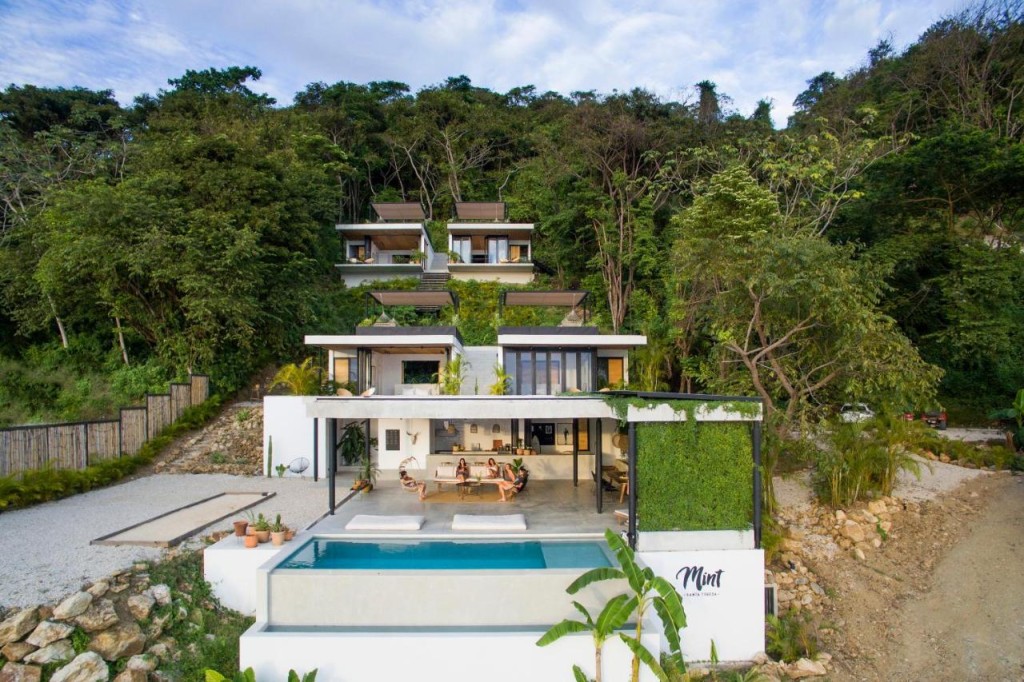 Mint Santa Teresa is an adults-only boutique hotel with an emphasis on privacy. Located in one of the most magical spots of Santa Teresa, the space is specially designed by Costa Rican architects to bring a little luxury and is filled with handpicked, locally sourced furniture, and design details. The four rooms are scattered across a hill overlooking the Pacific ocean, and all of the rooms have a king-size bed, air conditioning, ocean view, and a private rooftop terrace, all from $180 a night.
Surfing Santa Teresa
The surf is one of the key attractions of Santa Teresa, so it should be no surprise there are plenty of noteworthy surf spots that deserve a shoutout. We're going to look at some of the spots on Playa Santa Teresa, the beach right by the town, as well as some of the other beaches that aren't too far away and what they have to offer.
Playa Santa Teresa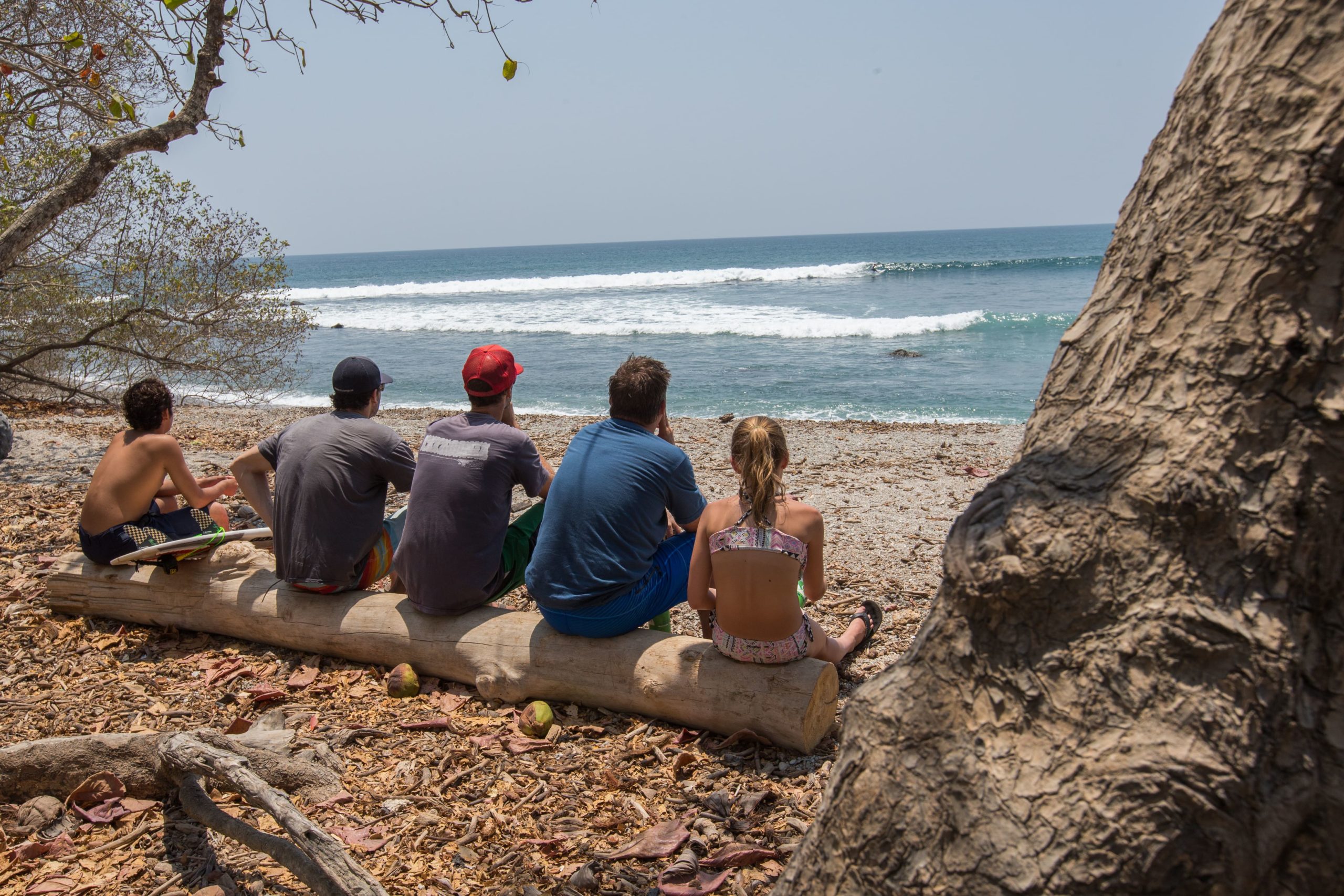 This is the beach likely to be right outside your doorstep if you stay at one of the accommodations mentioned above. It's best for intermediate to advanced surfers and works on all tides as well as all swell directions, but it is undeniably at its best when you catch a low or medium tide with a southwest swell. The powerful waves, breaking both left and right, are formed by the steep incline of the sandy ocean floor, which creates the perfect opportunity to get barrelled.
Suck Rock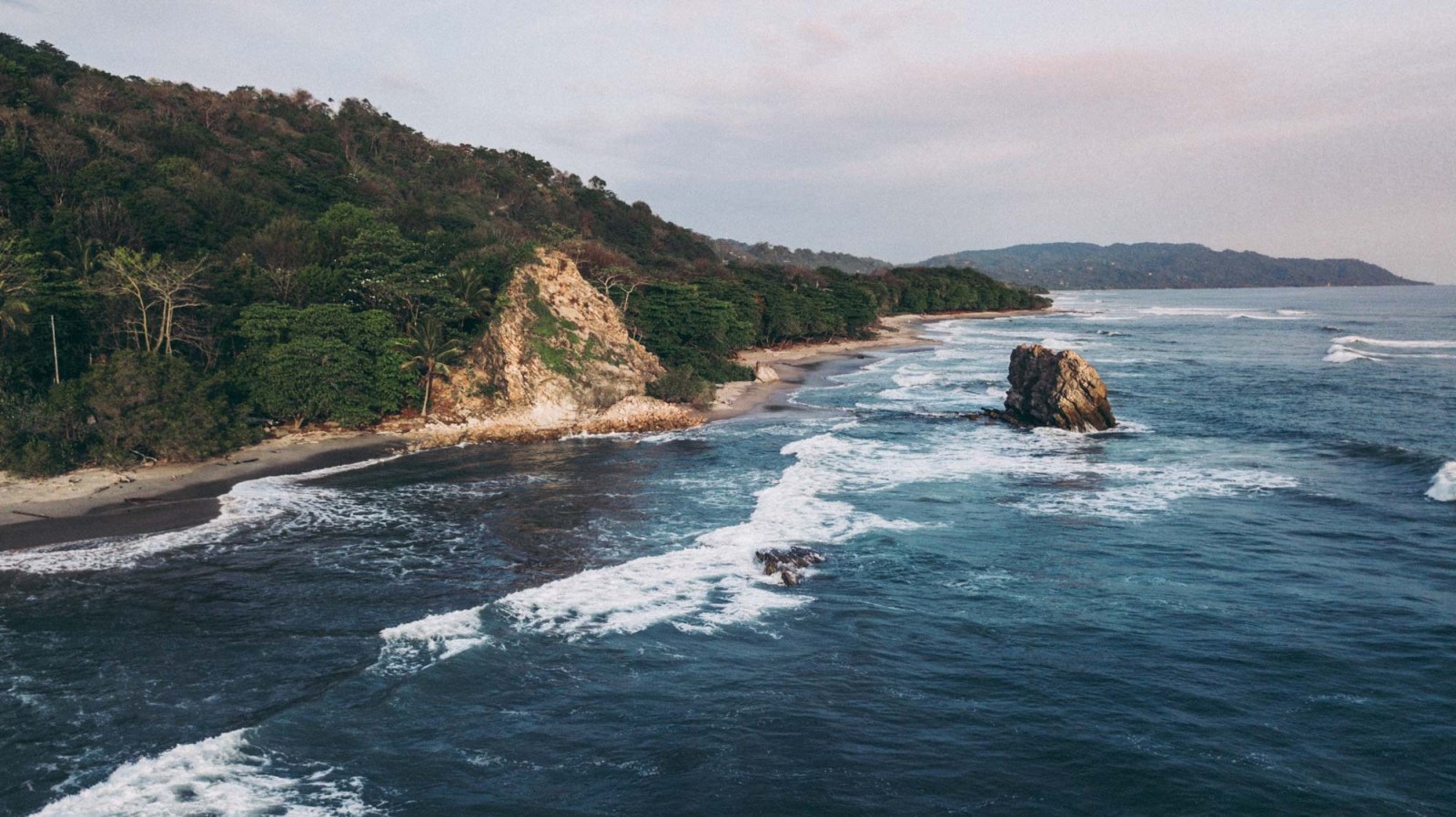 At the northern edge of Santa Teresa, you'll find the restaurant Rocamar, which is precisely where you'll find some of the most excellent surf breaks in the entirety of the beach. There are right-hand point breaks here which offer truly massive swells, which are best during low tide. The nearby white sand beach, La Lora, is another decent surfing spot, worth visiting for the consistent surf as well as the idyllic surroundings.
Playa Hermosa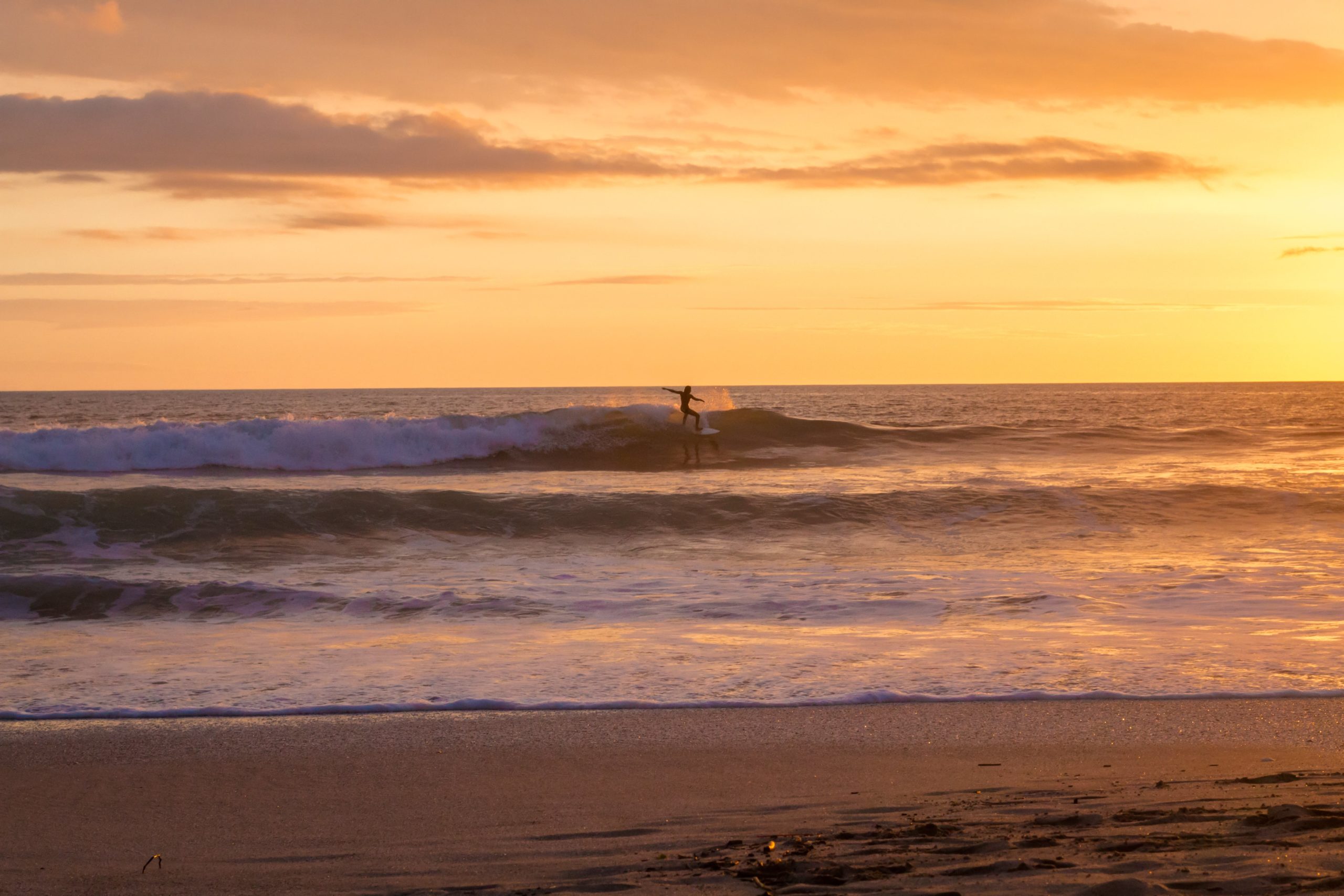 Keep heading north past Playa Santa Teresa and you'll come across a gorgeous beach that's a little less crowded, even when the tourists are out in full force. This is a great beginner break thanks to less forceful rip currents, which means that some surf schools do take their students out here and take up the very little parking available. A decent place for both right and left swells, that works best at medium to high tides.
Playa Carmen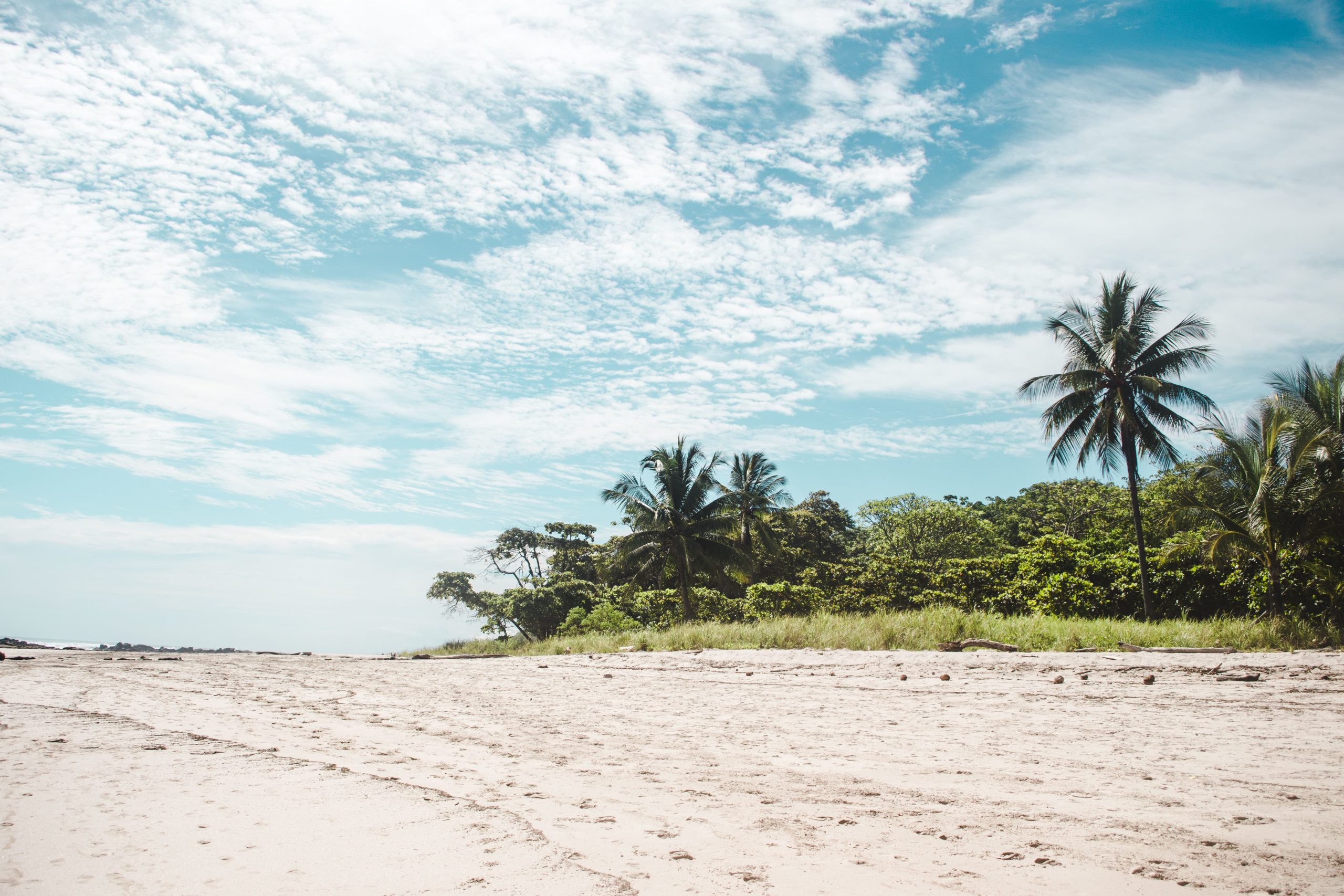 Another great beach for beginners surfing Santa Teresa is Playa Carmen. This long stretch of white sand is to the south of Santa Teresa, just between the town and Mar Azul. It's comparable to Playa Hermosa and a good alternative if you have trouble finding parking there. However, it is important to do a little looking around before you pick a spot. The coast here is known for its rocky spots, which also means that it's not as safe for swimming like the other beaches mentioned here.
Mar Azul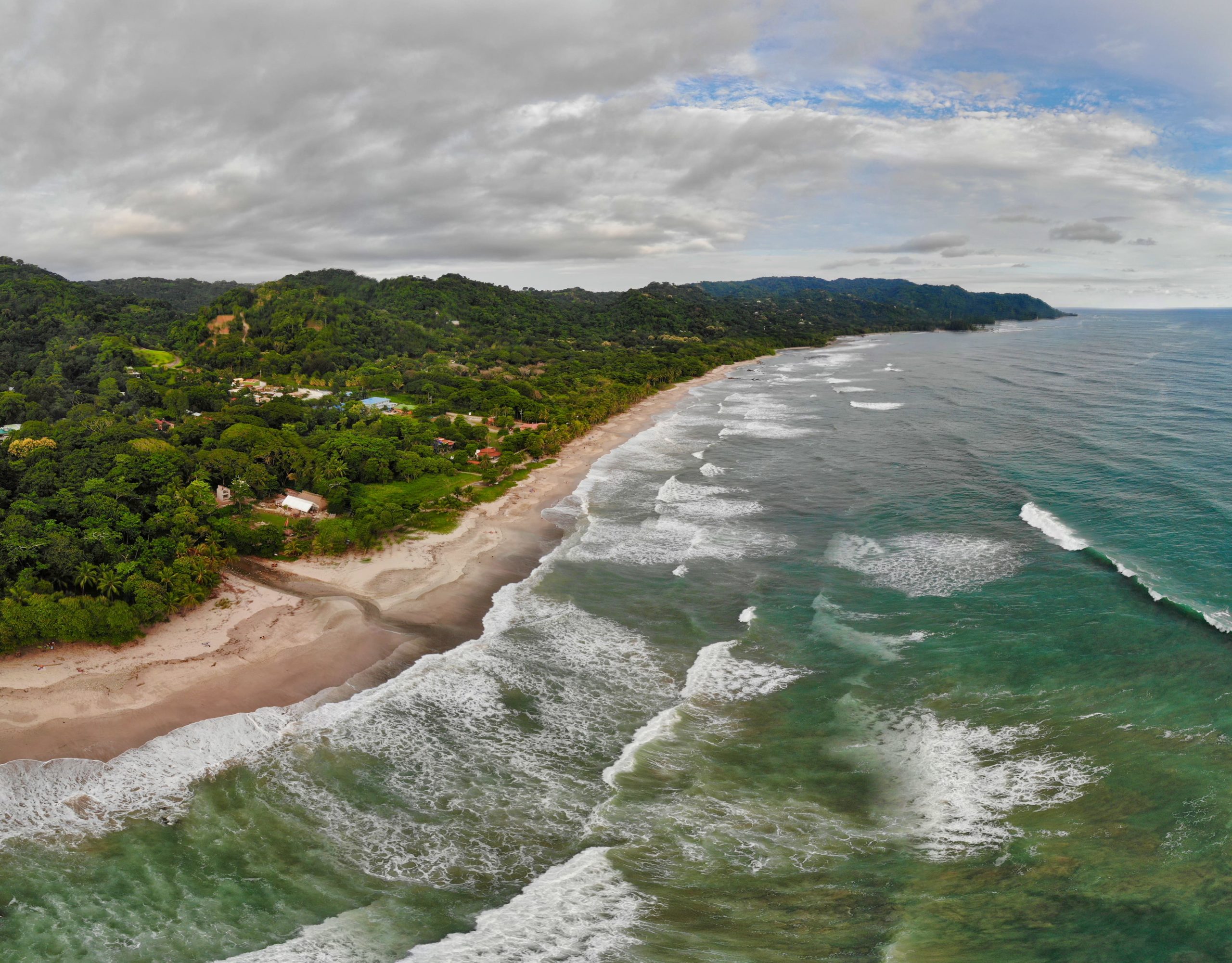 Keep going south, beyond Playa Carmen, and you'll find one of the best and most beloved surf spots in Malpais. Mar Azul is a famous left point break, where a flat reef bottom leading to a deep channel leads to long swells from the south and southwest. This is a good place for surfers from beginners to experts, but it only really works shortly after high tide. It's famous, but it's relatively quiet due to how inconsistent the waves actually are. Still, a great place to take the camera and to snap some photos of the sea turtles.
Surfboard Hire in Santa Teresa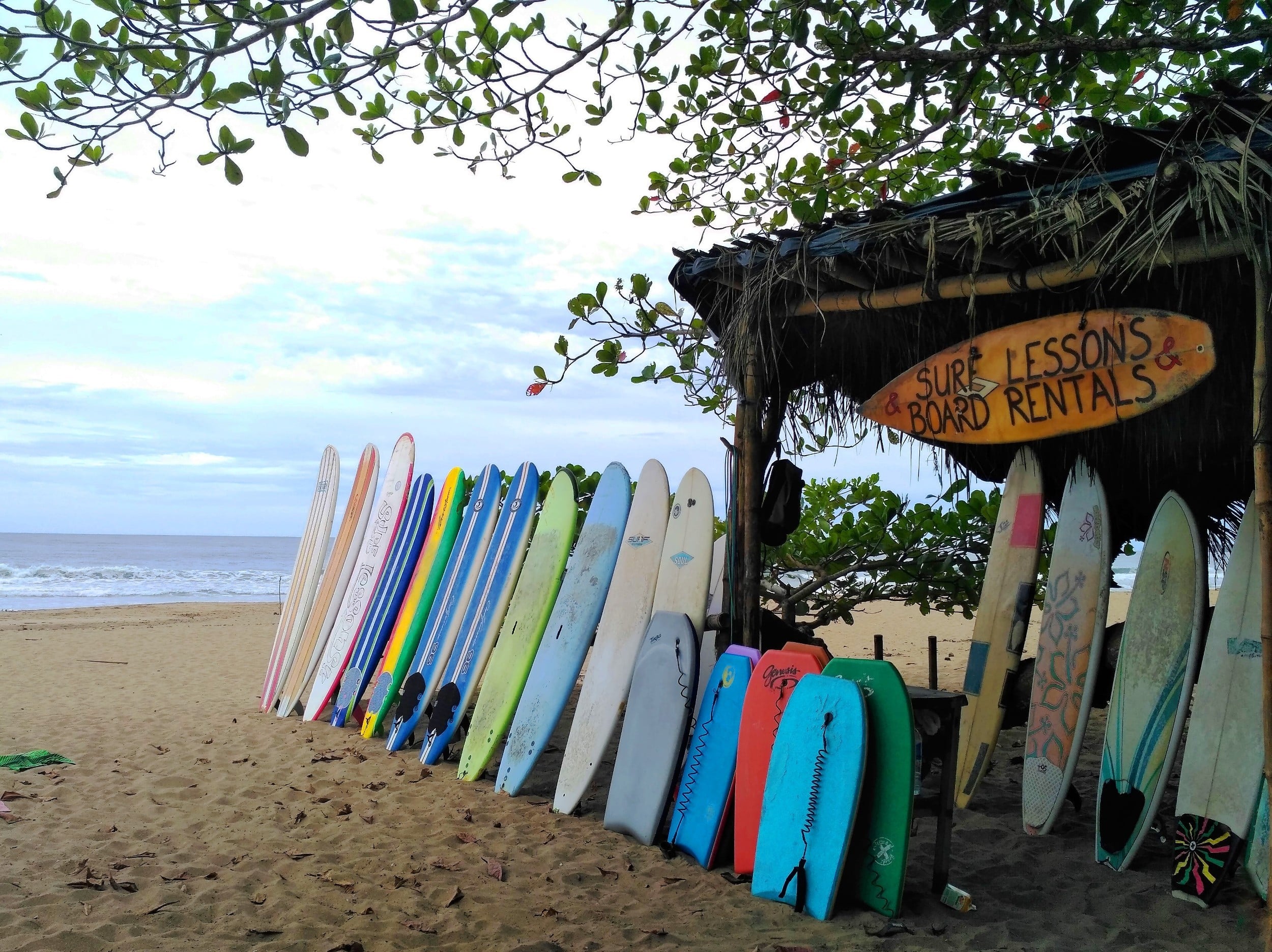 As you should expect from any surfing community, there's a wide range of surf shops and surf schools offering rentals in Santa Teresa. Here, we're going to take a closer look at some of the most popular stops and what they have to offer.
Kina Surf Shop carries not just a wide range of surfboards, but just about everything you'll need to hit the waves, including bikinis and boardshorts. They offer high-quality boards from JS Industries and DHD Surfboards, as well as accessories such as leashes, wax, and sunscreen, not to mention fishing lessons. A good place to hit up if you've come completely unequipped.
Nalu Surf School & Shop is another surf school that also doubles as a surf shop, so you can pick up a lesson as well as a rental. They have a huge roster of funboards, longboards, fish, hybrids, and shortboards. They clearly outline the size, brand, width, and thickness for their roster, too, making them a great place to choose if you know precisely what kind of board you're after when surfing Santa Teresa.
Chill and Surf Shop offer a sizeable collection of both long and shortboards. They will recommend specific boards based on experience and the type of surf you're likely to experience, too, so they're a good stop for newcomers. Besides their surfboards and rentals, they also offer tours including horse rides, ATV rides, and fishing trips, so they're a good all-round resource for your trip.
Where to Eat in Santa Teresa
Though not the largest of the surfing towns in Costa Rica, Santa Teresa is by far one of the most soulful, meaning there are plenty of great local eateries using fresh ingredients in high-quality grub.
Brisas Del Mar is one of the most popular restaurants in town and likely to get recommended to just about every visitor. They're best known for a menu chock full of fresh seafood, as well as some tasty cocktails.
Habanero is a nice mid-range restaurant that offers not just ocean food, but also some of the Costa Rican spin of Mexican food, such as tacos. They offer great local brews, as well, so they're a good place to visit if you want to support local producers.
Non-guests to Don Jon's can still visit the restaurant, where they primarily serve Latin American cuisine, made extra special thanks to local ingredients.
If you're looking for simple hearty grub after a hard surf, then Pizza Tomate is an easy place to pick up some quick, delicious pizza. Affordable, too, so perfect for those traveling on a budget.
Enjoyed our Complete Guide to Surfing Santa Teresa in Costa Rica? Check out all of our collection of Surf Travel Guides here.