The Best Surf Spots in Malibu

Disclaimer: This article contains affiliate links. We may receive a small commission if you make a purchase through one of these links. Please read our Affiliate Disclosure for more information.
This is our guide to the best surf spots in Malibu, California.
The Malibu coast is just a forty-five-minute drive out of Los Angeles and boasts beautiful white beaches, a chilled-out vibe, and plenty of sunshine. More importantly than this, it offers some of the hottest surf spots around. Whether you're a novice or a pro, there is something for everyone at the many top Malibu surf spots. Here are the top destinations in this SoCal surfing gem and what you can expect from your visit to Malibu.
Malibu is situated just 28 miles from Los Angeles making it a convenient drive from the lights of the big city, the Hollywood hills, as well as areas such as Santa Monica. A short drive will also take you up to Silicon Valley. The proximity of all of these cultural hot spots means that you are never going to be far from a film, TV, or music star, or even a tech entrepreneur looking for a quick escape from the office.
As you can imagine, house prices in the area are pretty high and it is unlikely that there would ever be too much development in the area due to the proximity of national parks, the coastal mountains, and the vocal celebrity campaigns about preserving the local environment. Summers are comfortable, clear, and arid with average highs of around 76°F and never exceeding 84°F. Parking can be a bit hit and miss on many of the beaches, and arriving on a bus, or parking up early is advised.
Topanga Beach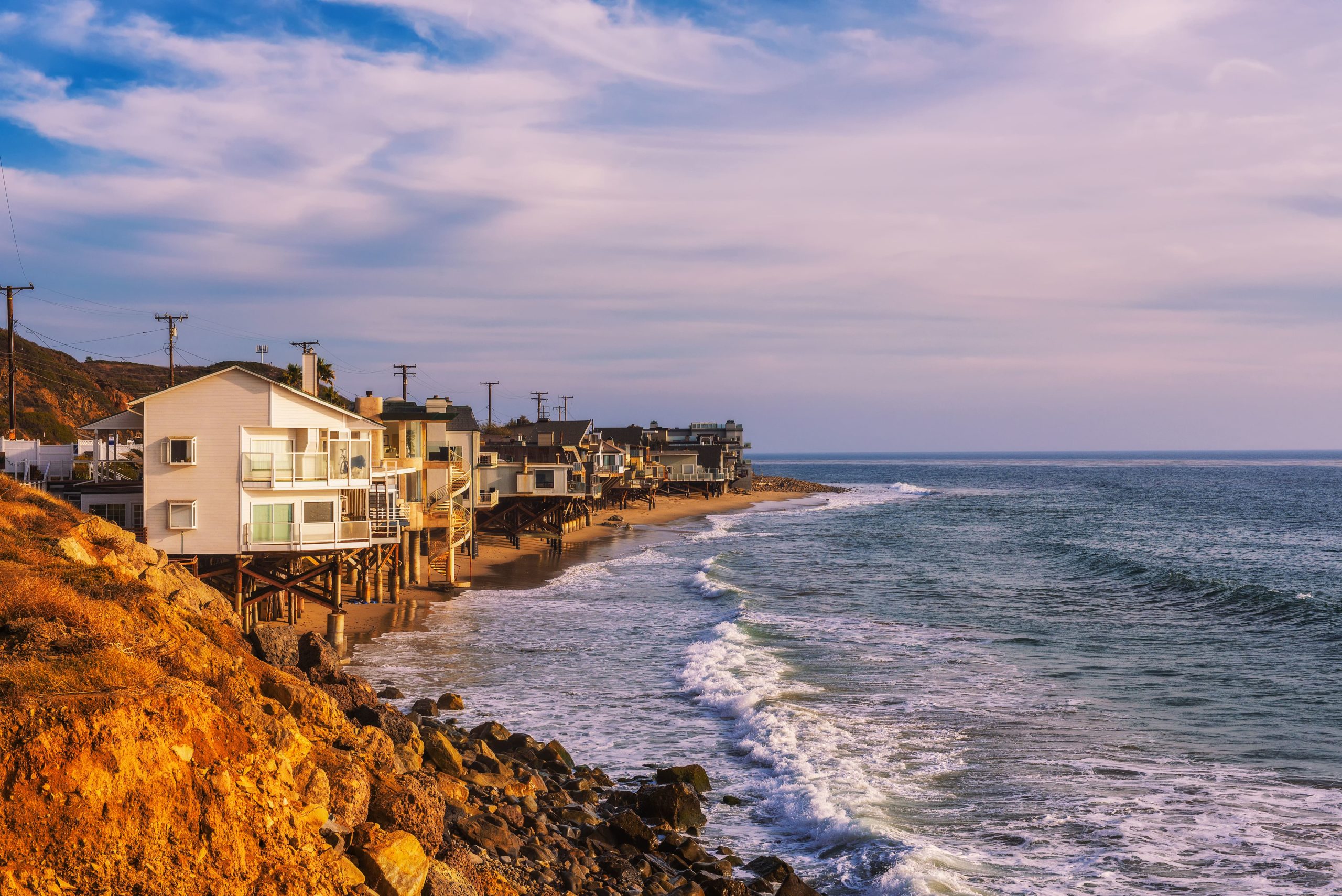 If you and your friends are of mixed surfing ability, Topanga Beach is a great choice. With a mix of different wave sizes, you'll find up to a 10-foot swell. Waves roll over a mixture of both rocky and sandy terrain and offer the potential for a varied surf. With a pretty consistent wave on Topanga, it is very popular, so get there early if you want to get ahead start on the many visitors the beach attracts daily.
Surfrider Beach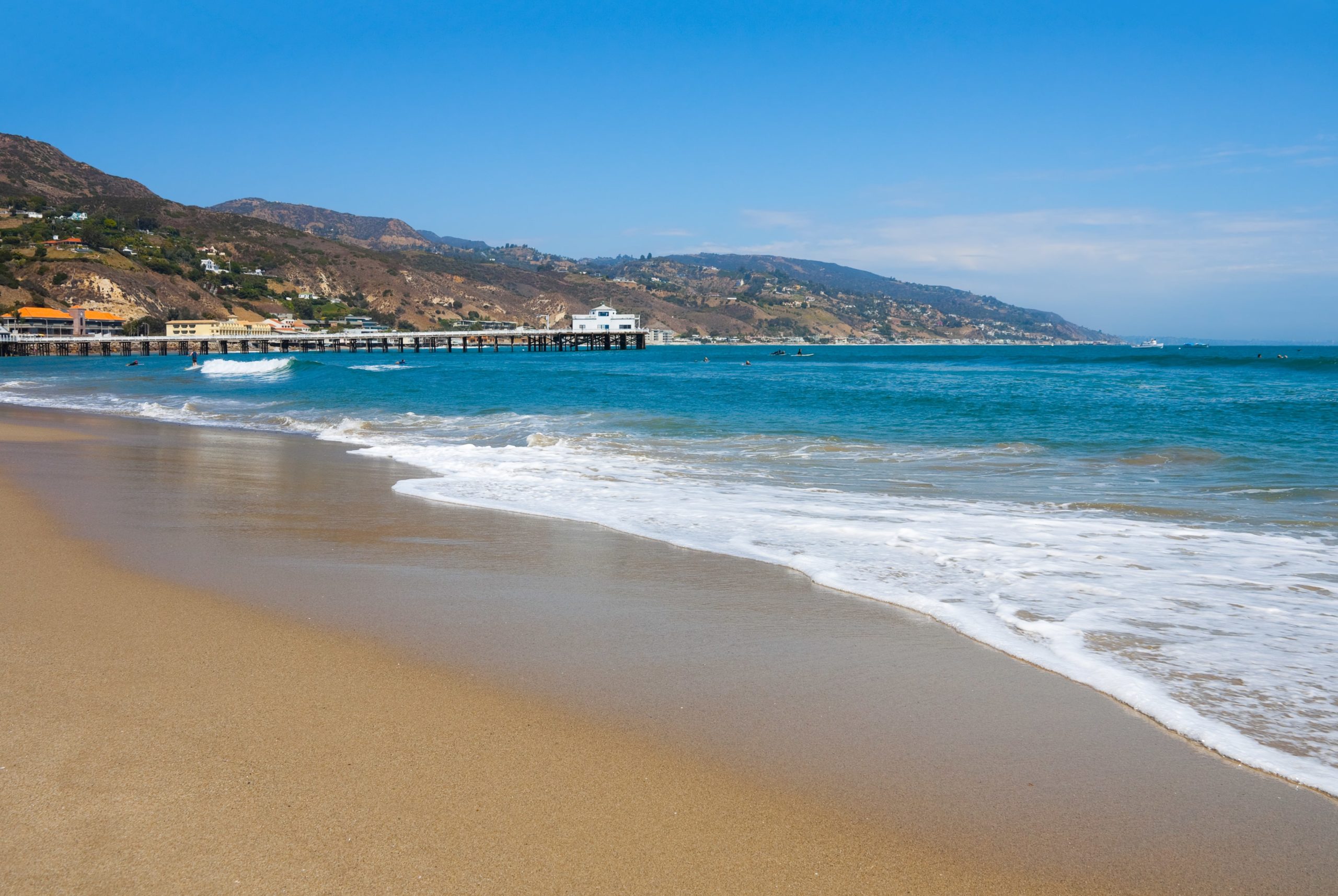 Malibu Lagoon State Beach is often known as 'Surfrider' beach and has been immortalized in so many classic surfing scenes in movies. This iconic beach is easily recognizable by its famous wooden pier and offers some great surf that is suitable for newer surfers.
Surfrider Beach was dedicated as the first-ever World Surfing Reserve back in 2010. The beach has three main surfing areas, First Point is a popular longboarding spot, Second Point is often used for more advanced surfing, and the Third Point has both a left and right side waves. During the end of the summer, the right swells make it possible to surf the entire length of Surfrider.
When the swell is high at Surfrider, be prepared to face big crowds. The beach offers plenty of options for surfboard and wetsuit rentals and a number of different companies offering private lessons in the area.
Zuma Beach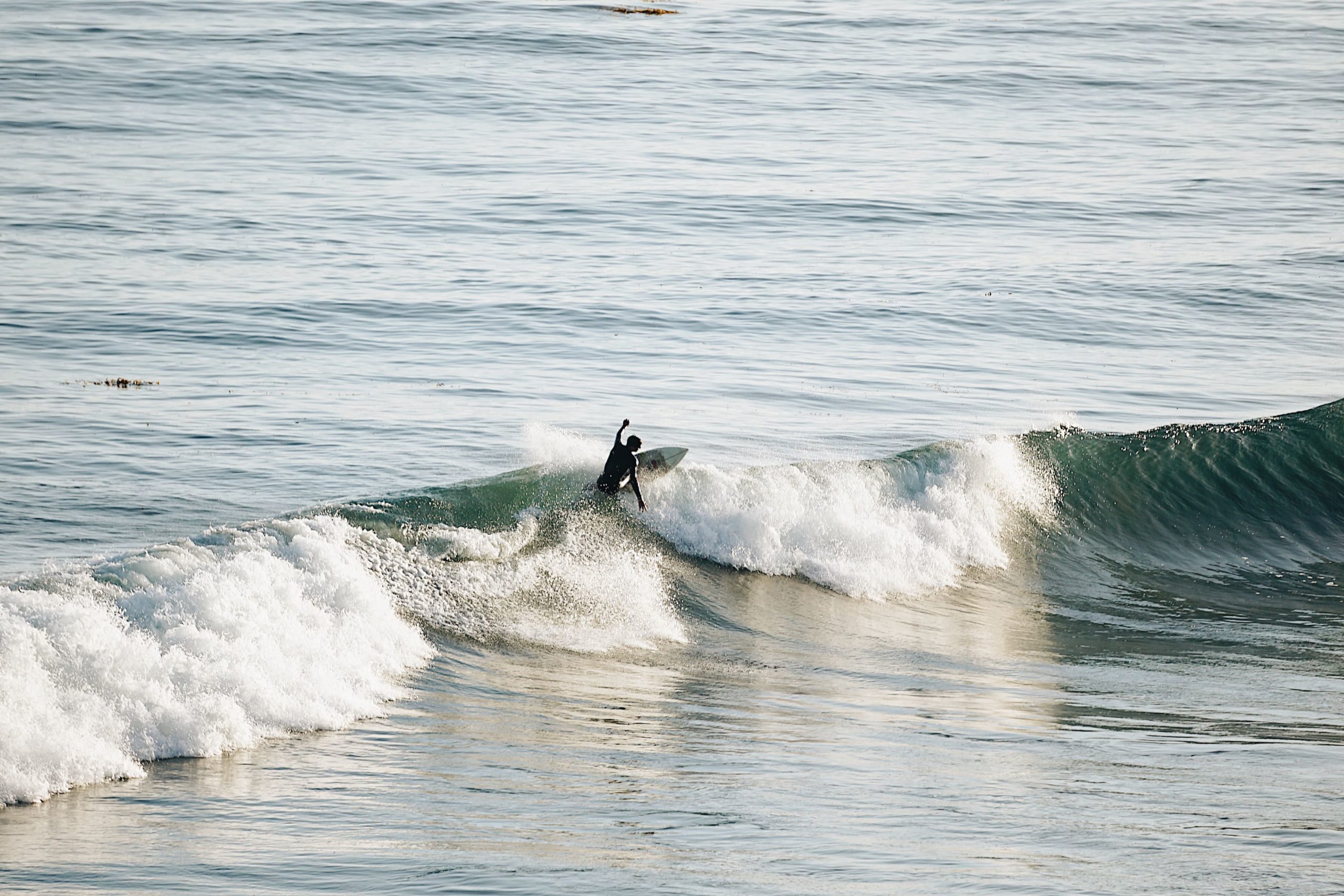 One of the quieter beaches on the Malibu coast, Zuma beach boasts beautiful clear waters. Situated at the Northern end of Malibu, this beach is popular with surfers of all abilities. It's a top pick for surfing locals who will head there during the peak season to avoid the crowds at the more popular beaches.
At three-miles long, the beach has a variety of surfing suitable for all. If you head over to the southern end of Zuma beach, you will be met with a stretch called Westward or Drainpipes. This end of the beach offers up some of the more dramatic beach breaks in Malibu which are always bigger than they look.
County Line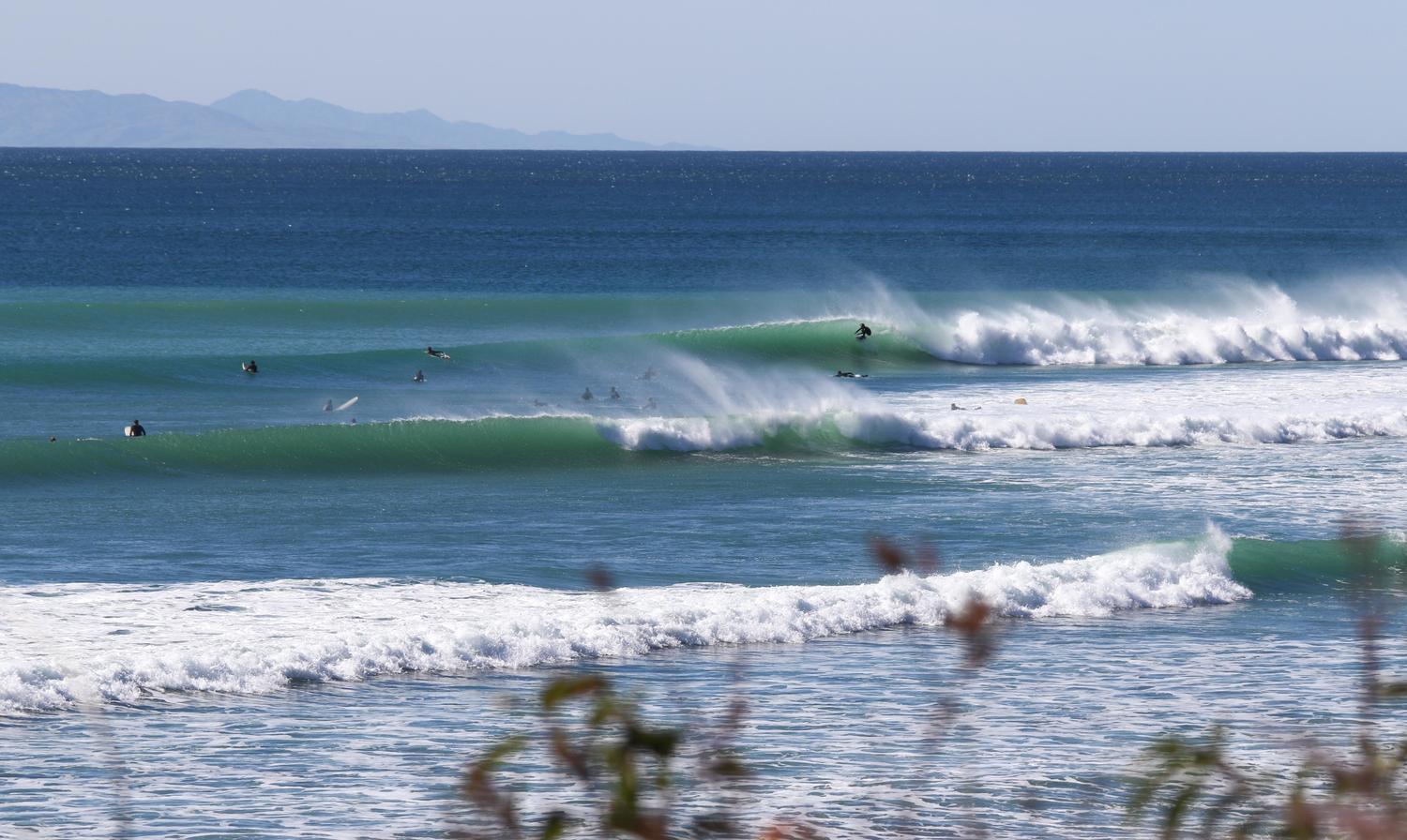 On the edge of the Malibu Zip-code, and heading back down towards Los Angeles, this long white beach with gentle waves is perfect for beginners. The beach was famously namechecked in the Beach Boys hit 'Surfin' USA' and is home to Junior surf contests. There is plenty of room on this beach for you to wipe out without fear.
Toward the edges of this beach, you will find waves that offer a bit more of a challenge which is great for your friends who may be more experienced or are ready to take it up a notch. The winds can pick up on this beach in the afternoon so this beach is best enjoyed in the morning, so set off early if you want to get the best out of your County Line surfing.
If you're looking to eat while you're at County Line, Neptune's Net is a very popular choice and was even used in the filming of scores of films and TV shows including Point Break, Gossip Girl, and The Fast and the Furious.
Enjoyed our guide to The Best Surf Spots in Malibu? Check out our Complete Guide to Surfing Malibu here.