A Complete Guide to Surfing Byron Bay in Australia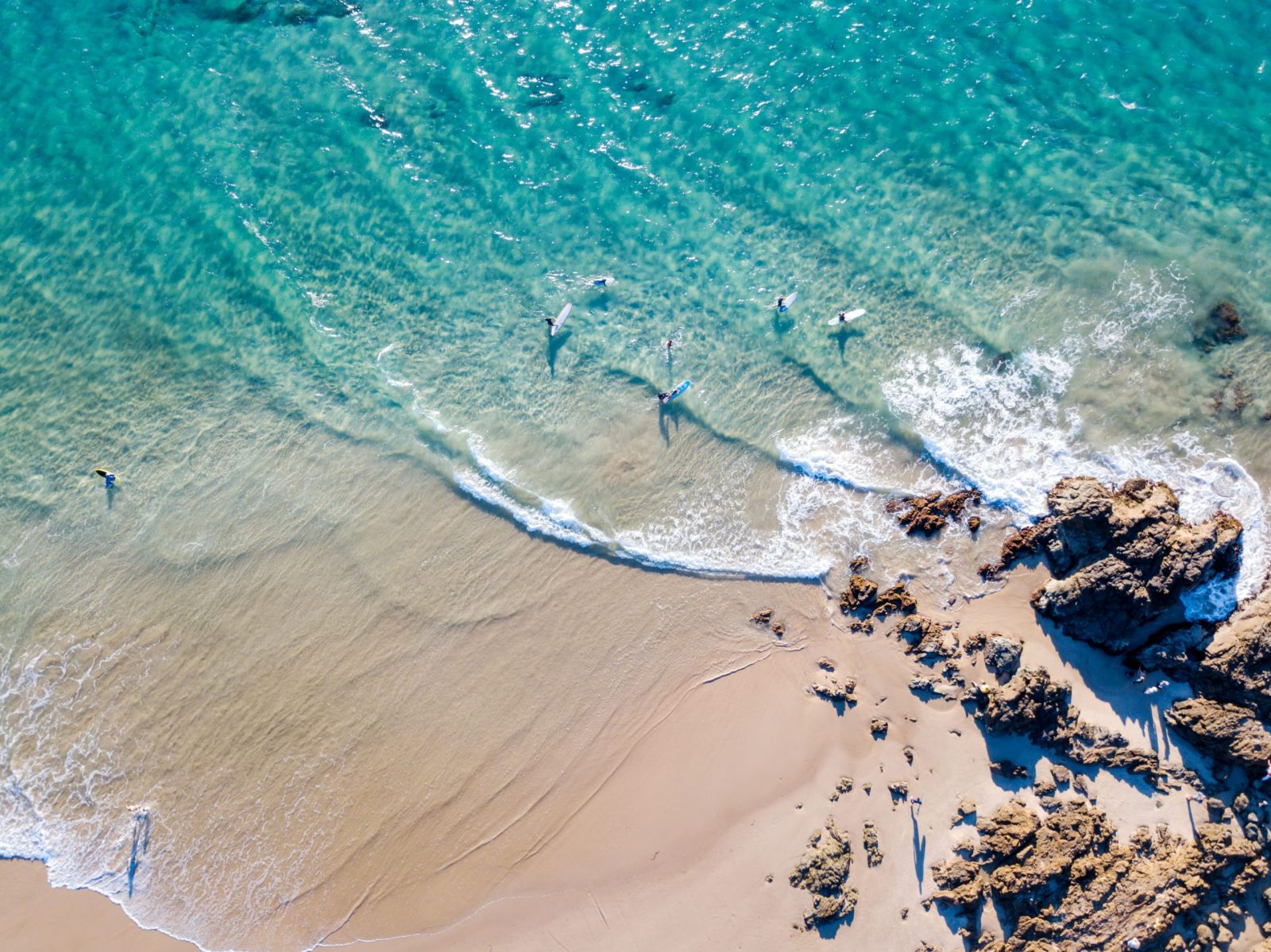 Disclaimer: This article contains affiliate links. We may receive a small commission if you make a purchase through one of these links. Please read our Affiliate Disclosure for more information.
Thinking about surfing Byron Bay?
This is our complete surf travel guide. Read for everything you need to know about surfing Byron Bay.
Byron Bay has long been one of the most important locations in Australia when it comes to the country's long and storied surfing culture. The weather and the coastline in this part of the country make it just right for surfing. It's even the place where the shortboard revolution of the 1960s took place. It's an iconic place for surfing, which means it's no surprise that so many people from all over the world want to head out there and experience what it has to offer for themselves.
It's the kind of place that lives up to the hype as well. When it comes to Aussie surfing, this is the epicenter and this is the one place you'll want to head to first. It sums up and encapsulates everything that's great about the Australian surfing culture and the passion people have for it in this part of the world. It's something that hasn't diminished at all over the decades either. You'll have an amazing surfing experience here and meet lots of like-minded people at the same time.
If you're looking to find out more about surfing Byron Bay, you're in the right place. We're also going to cover all of the other important information you'll need to have if you're going to head to Byron Bay and make the most of what it has to offer. Find out about how to get there, where to stay and what you can expect from the surfing experience below.
How to get to Byron Bay
Before you think about anything else, you need to work out how you're going to get to Byron Bay. Of course, if you're flying from America, you'll probably want to fly from Los Angeles. This is how you'll find the quickest and most affordable flights. You can find flights that leave from New York, San Francisco, and Boston too though.
In terms of which airport you'll be flying into, it'll be Gold Coast Airport. This is the nearest airport to Byron Bay so it makes the most sense. When you get to Gold Coast, you'll need to drive to Byron Bay because it's not in the immediate vicinity. You can take a taxi or you might want to hire a car here and use it for the duration of the trip; this is what many people do when surfing Byron Bay. The drive from the airport to Byron Bay should take about 45 minutes and is 68 km in total.
Byron Bay Surf Resorts
Next you'll want to find a place to stay in Byron Bay. There's a wide range of hotels that are located near the beach, and that's the kind of location you'll be looking for if you want to spend your time surfing Byron Bay. There's something for everyone but location should be the thing that you prioritize. You won't want to waste your time driving or walking to and from the beach for a long time each day. When you choose a beach right next to the coastline, you don't need to think about that.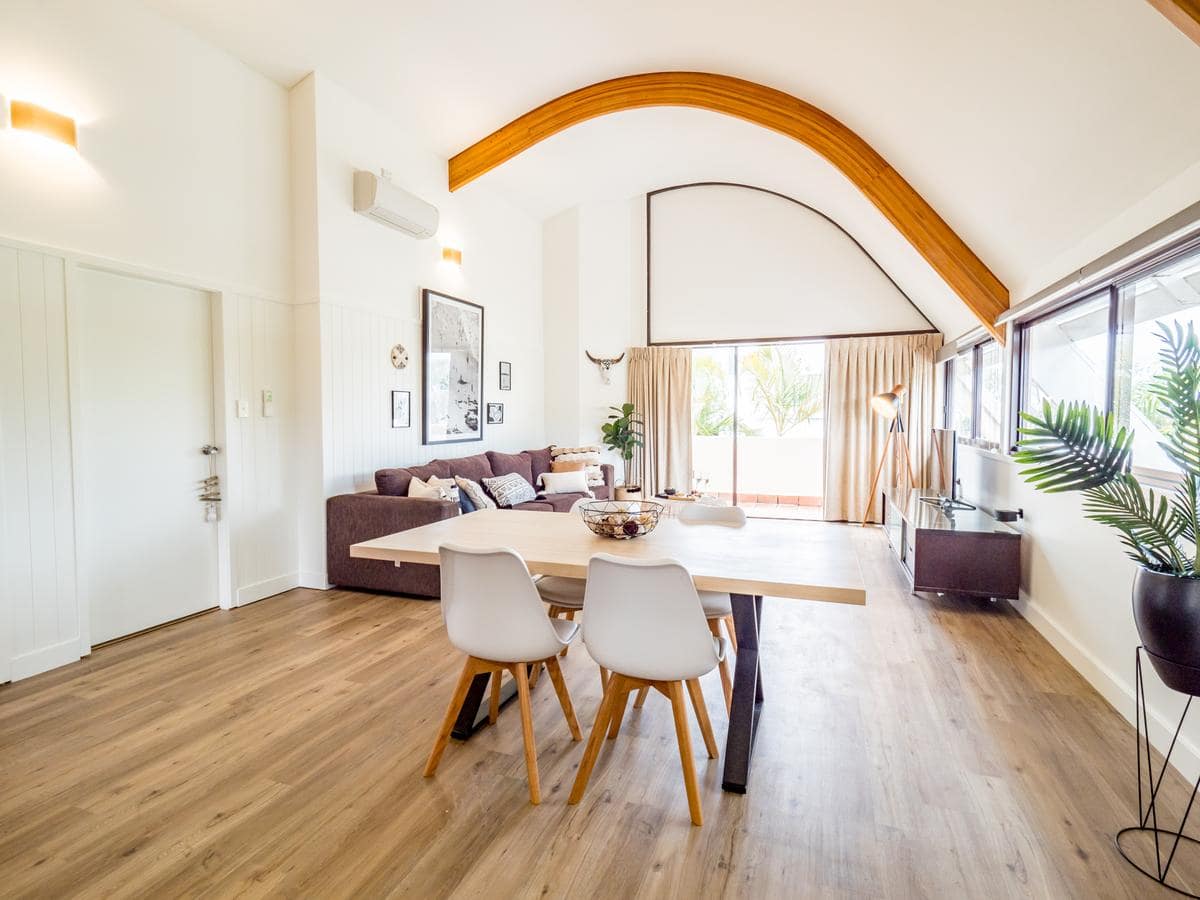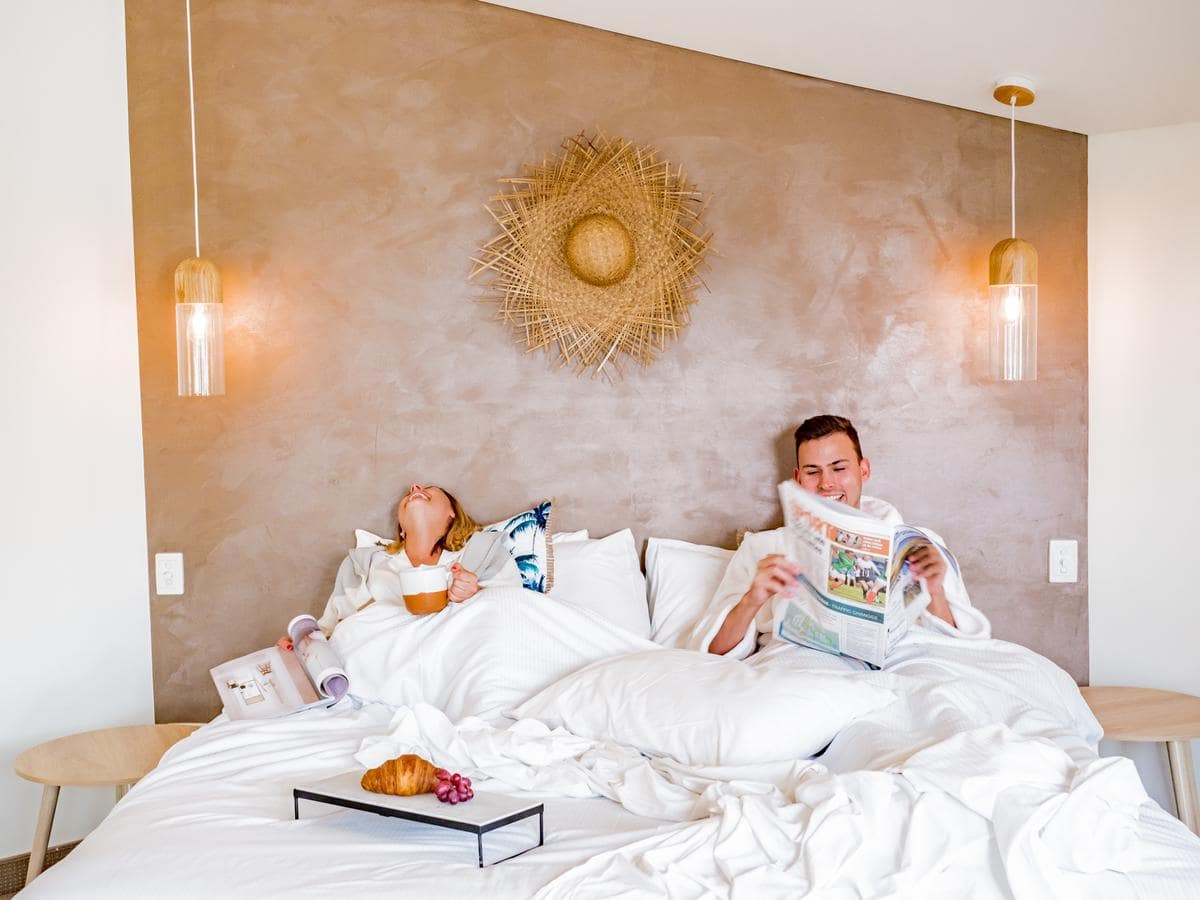 Waves Byron Bay is a popular choice with surfers. Its location right next to Main Beach in Byron Bay makes it very appealing for people who want to be able to get up in the morning and head straight down to the beach to surf. It's a nice place that's clean, has good facilities, nice people and helpful staff. All in all, at $166 a night, it's a great place to stay and it's location makes it impossible to ignore.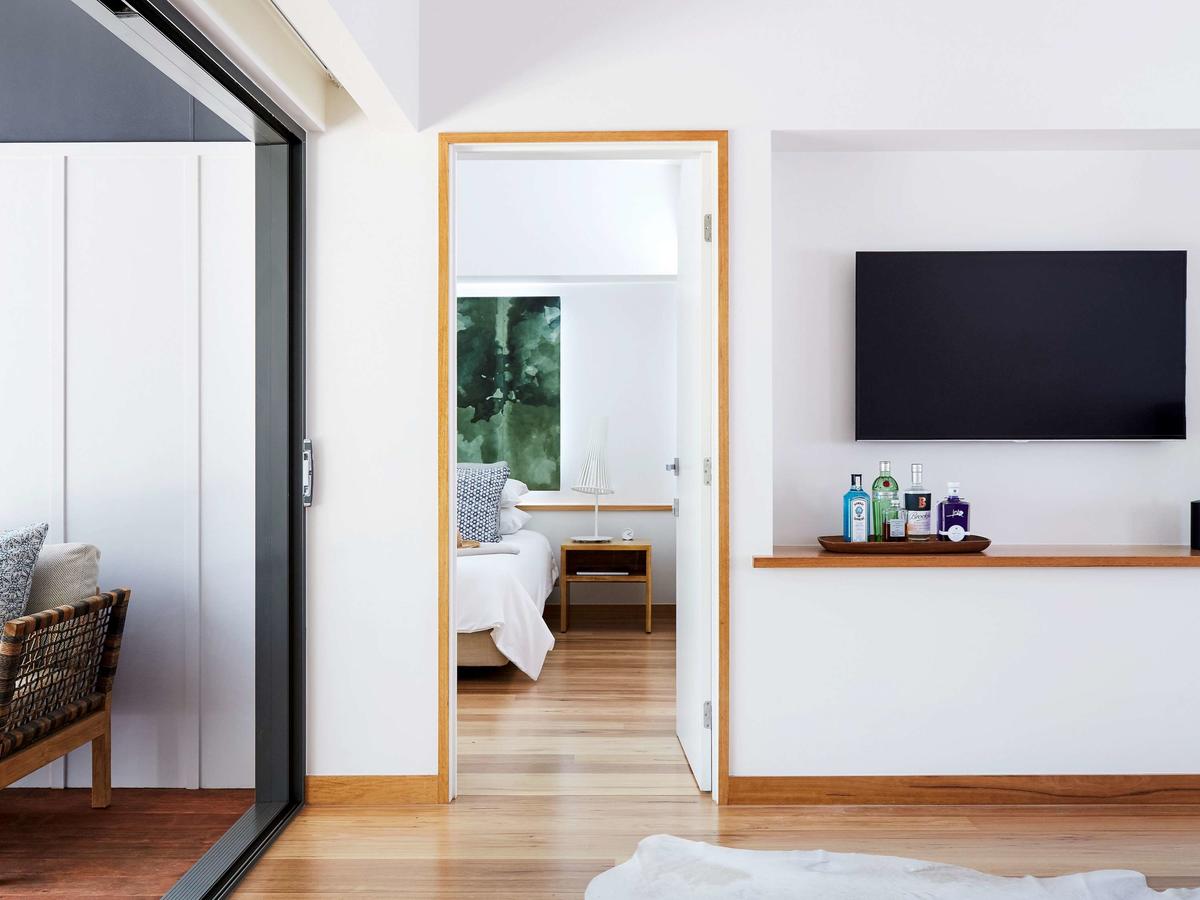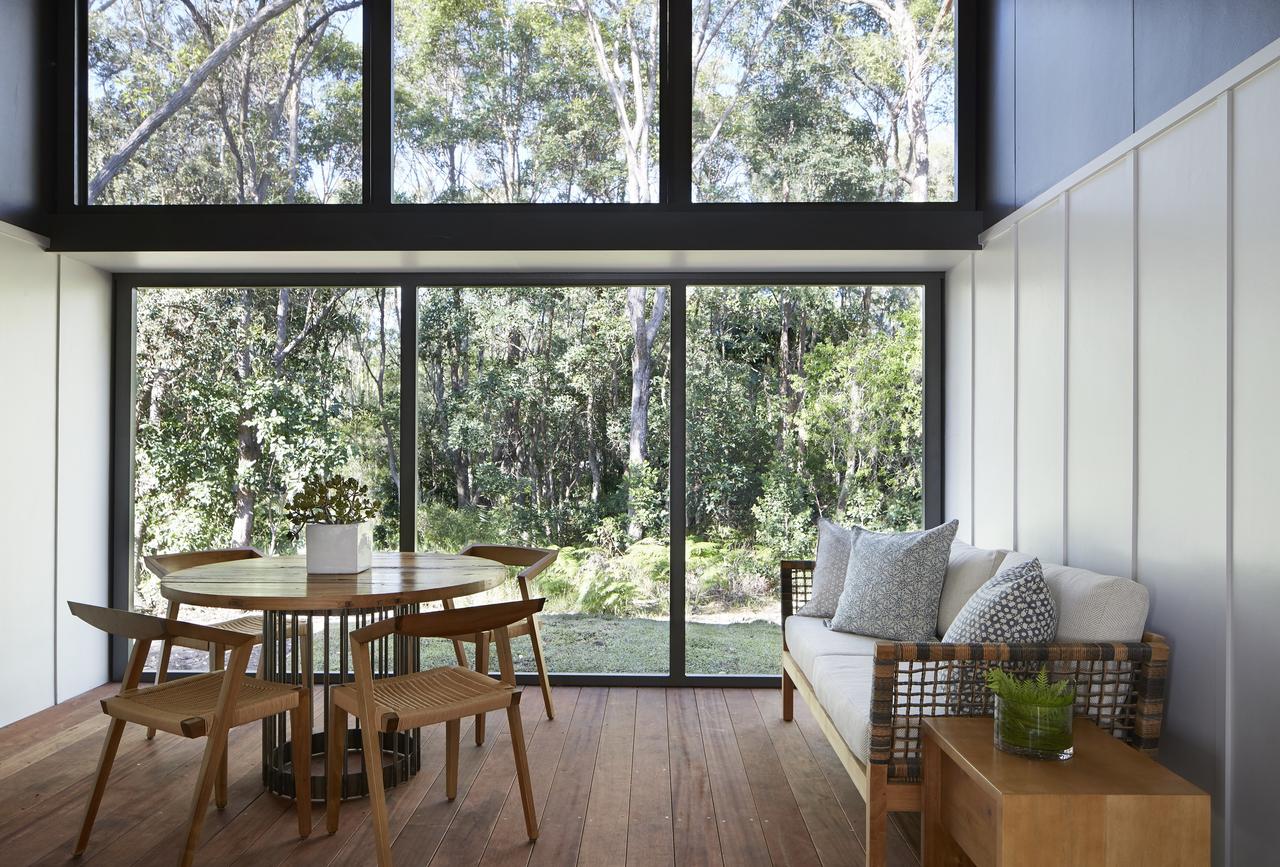 If you're looking for something a little more upmarket, check out Elements Of Byron. This five-star resort boasts a collection of villas and its own private beach club. A night here will set you back $344, but it's also located right on Belongil Beach, which is one of the top surfing beaches in Byron Bay, so the location certainly can't be faulted.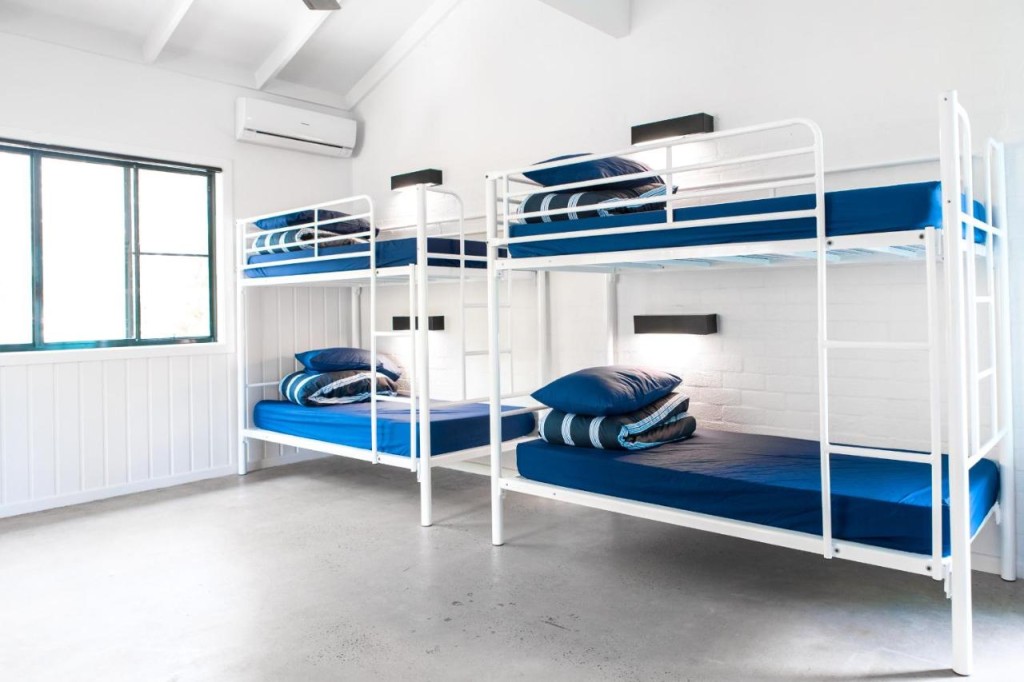 If you're looking for more of a budget option, you might want to stay at Wake Up! Byron Bay. Brand new and located right on Belongil Beach, it's one of the most popular hostels in Byron Bay and it's always a great place to meet new people during your stay. That's why it's so commonly used by people who come to Byron Bay to surf. With prices starting from only $47 a night, you certainly shouldn't rule it out.
There's clearly a lot of places to rest your head while you're surfing Byron Bay. It's all about finding the places that are best suited to your needs and that offer you the kind of experience you're looking for. There's a hotel, hostel, or resort for just about every need.
Byron Bay Surf Spots
Now it's time to talk about the thing that's really important and the reason why you're looking to head to Byron Bay in the first place: the surf spots.
Luckily for you, there's no shortage of fantastic options for you to consider. The Wreck might be the first one you want to head to. It's a favorite for surfers all year round and it's home to a wrecked German warship, which is where it gets its name. As well as that, there are places such as Main Beach, Clark's Beach, Watego's Beach, and Cosy Corner among many others that you'll want to try out.
The Australian wintertime is the best time to surf in Byron Bay, and when you'll find the most consistent waves. This runs from June until August, although for less experienced surfers, you'll find good waves for surfing Byron Bay all year round.
Main Beach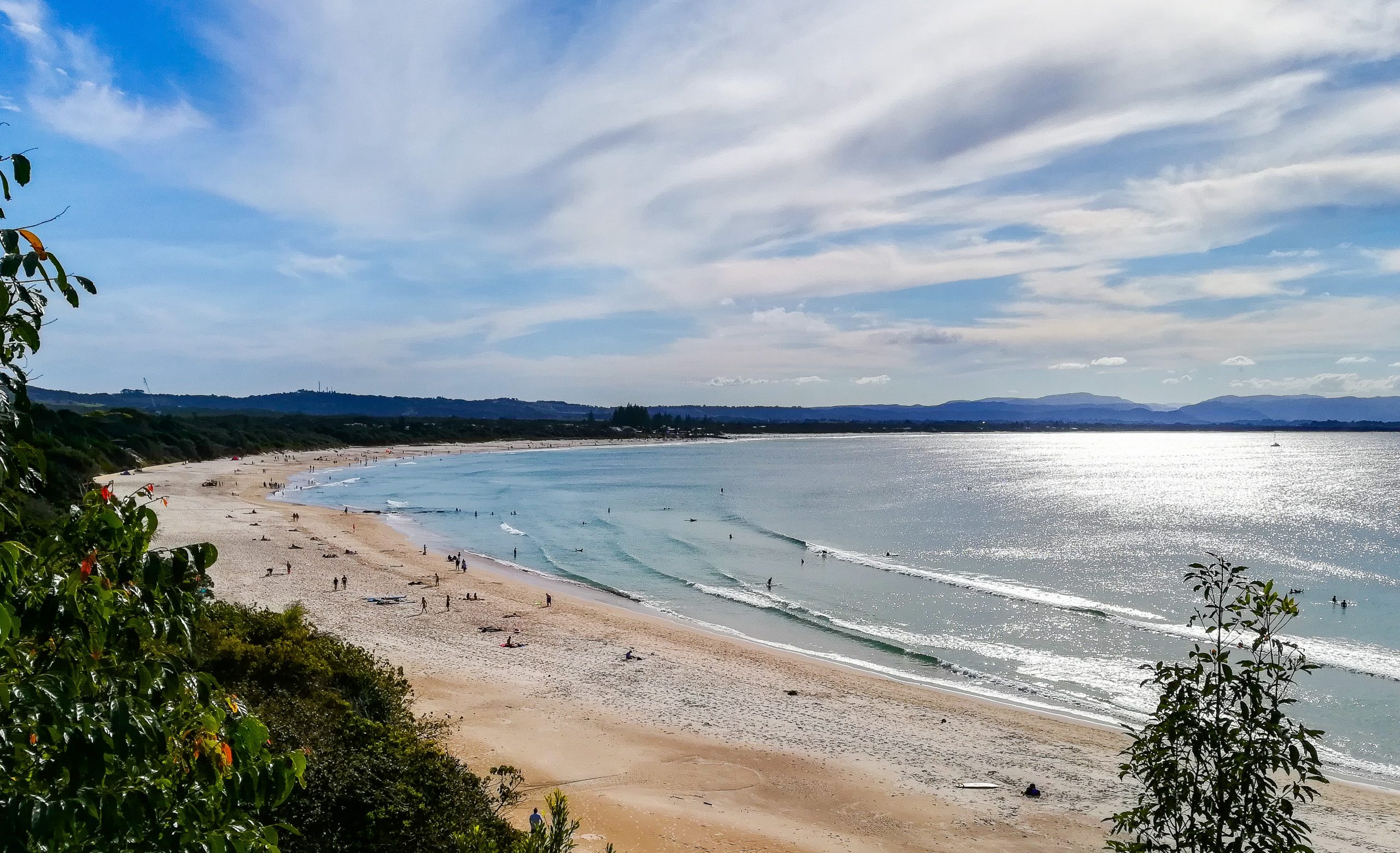 Main Beach is probably the most popular beach in Byron Bay, so prepared for it to be quite busy during the summer. However, this means that there are lifeguards on patrol as well, making it a very safe place to surf. Its location is one of the things that make it most appealing to lots of surfers. It's right in front of the town center of Byron Bay and has easy access to all kinds of facilities, places to eat, as well as some of the most popular hotels. This spot is suited to all surfing abilities, from beginners to more experienced surfers.
Clarke's Beach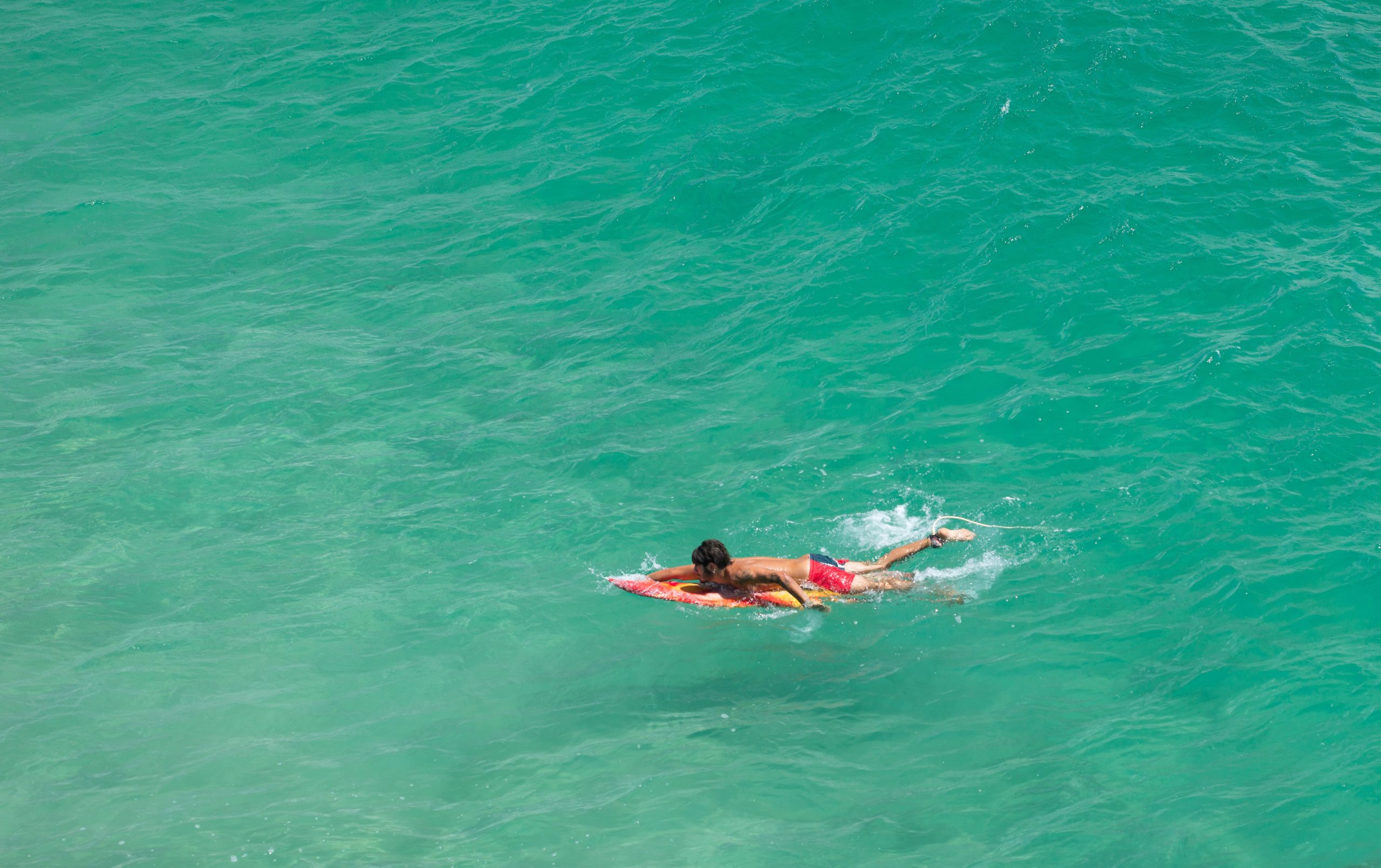 Clarke's Beach is one of the best year-round beaches in Byron's Bay. There are some dangerous conditions in winter, so beware. But other than that, it's suitable for the vast majority of the year, and that's why surfers tend to love it so much. You'll definitely want to give it a try and see how you like it when you're surfing Byron Bay.
Watego's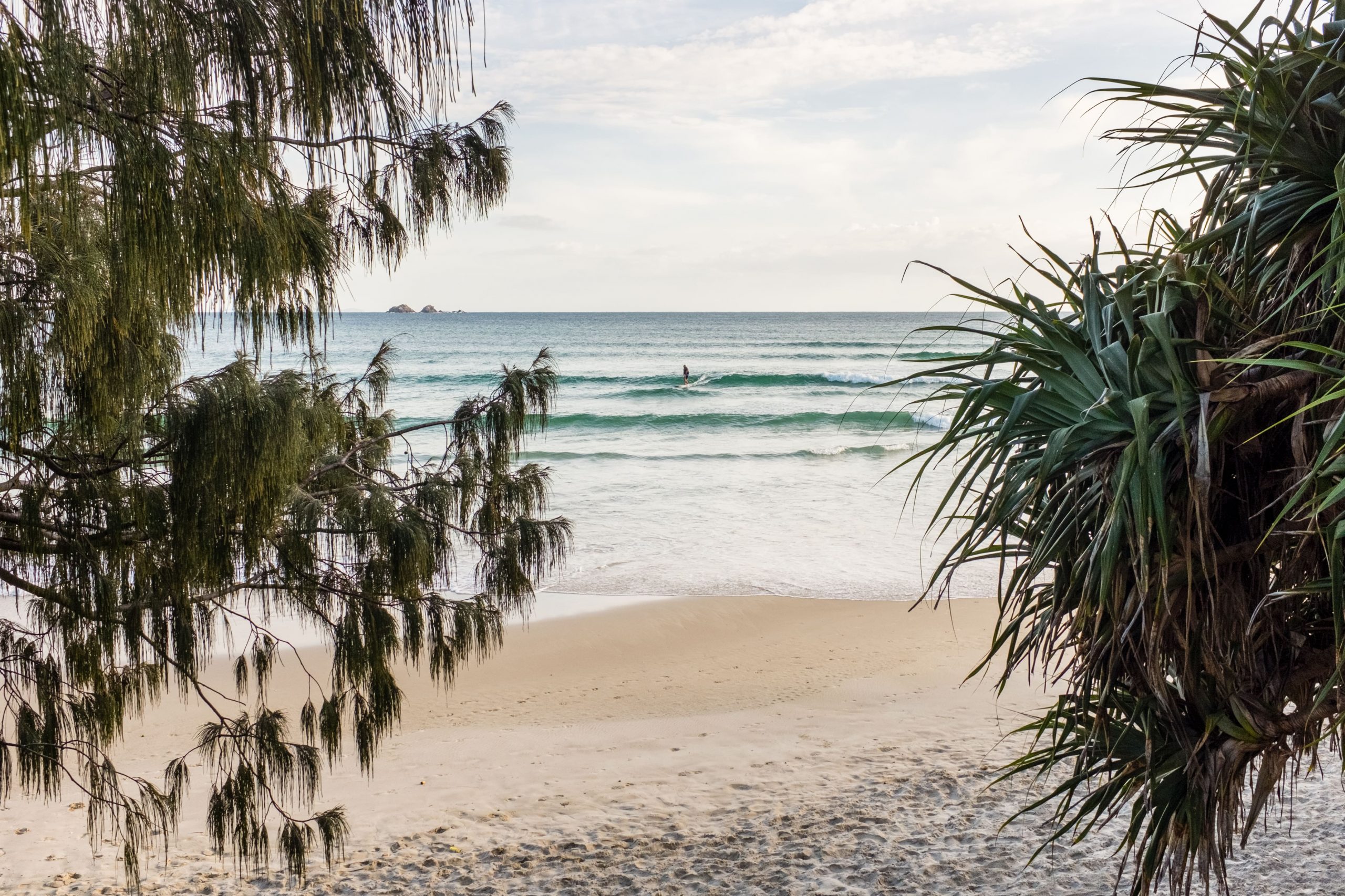 Watego's Beach and Little Watego, which is a calmer spot nearby, are both popular with surfers. It's also a great place for swimming and plenty of other activities as well. Waters can be choppy at times but they're usually safe for surfing. And Little Watego is always great for relaxing and taking it easy. The Pass is another even more popular spot not too far away. It's here where you'll find the best break on this stretch of coast.
Cosy Corner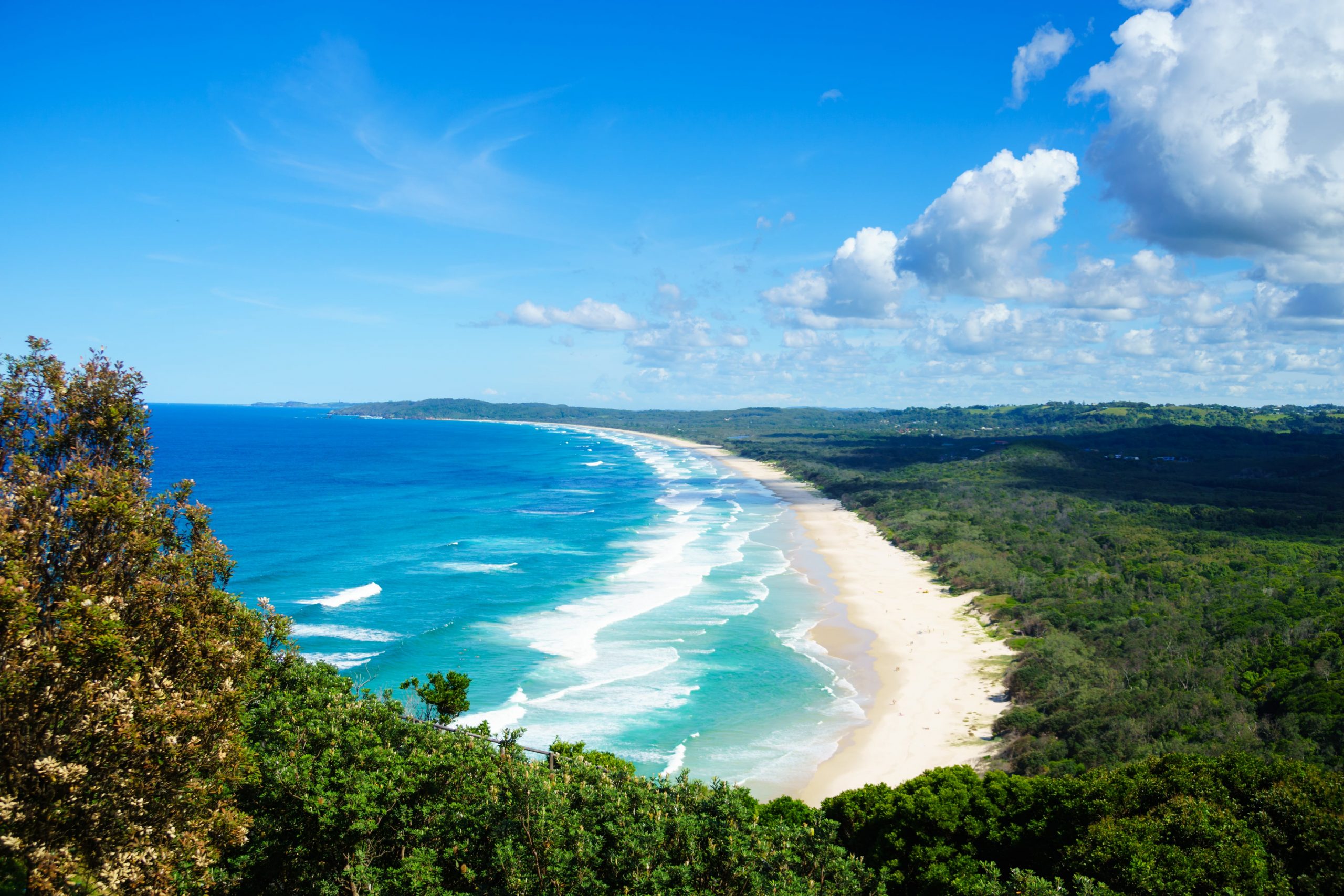 Cosy Corner is one of the most secluded beaches we're going to talk about today. But it's also home to some of the best waves you're likely to find in Byron Bay or anywhere in Australia for that matter. It has a great reputation among people who know about it and it certainly doesn't disappoint. It's part of the Arakwal National Park and the waves are of a very decent size here. When you're done surfing, you can stick around and relax because it's great for that stuff.
Belongil Beach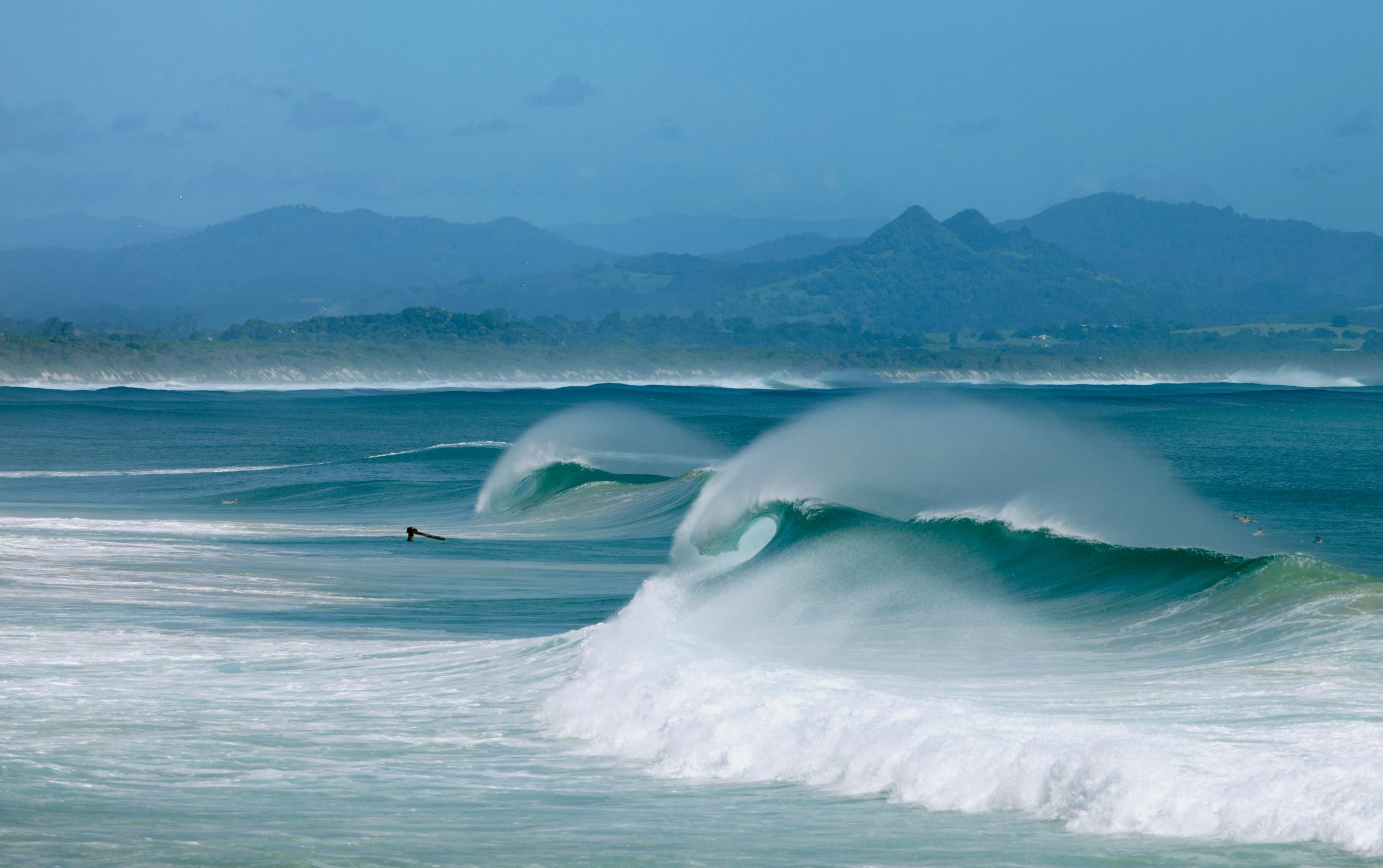 If you're looking to head further north past Main Beach, you'll find a fantastic place called Belongil Beach. It's another relatively quiet spot and it has some excellent surfing conditions. As long as the swells stay small, it's a fantastic location to surf. When they're bigger, places like Main Beach are safer and much better for people who are not experienced surfers, so keep that in mind. Belongil Beach is definitely much better suited to more experienced surfers.
Lennox Head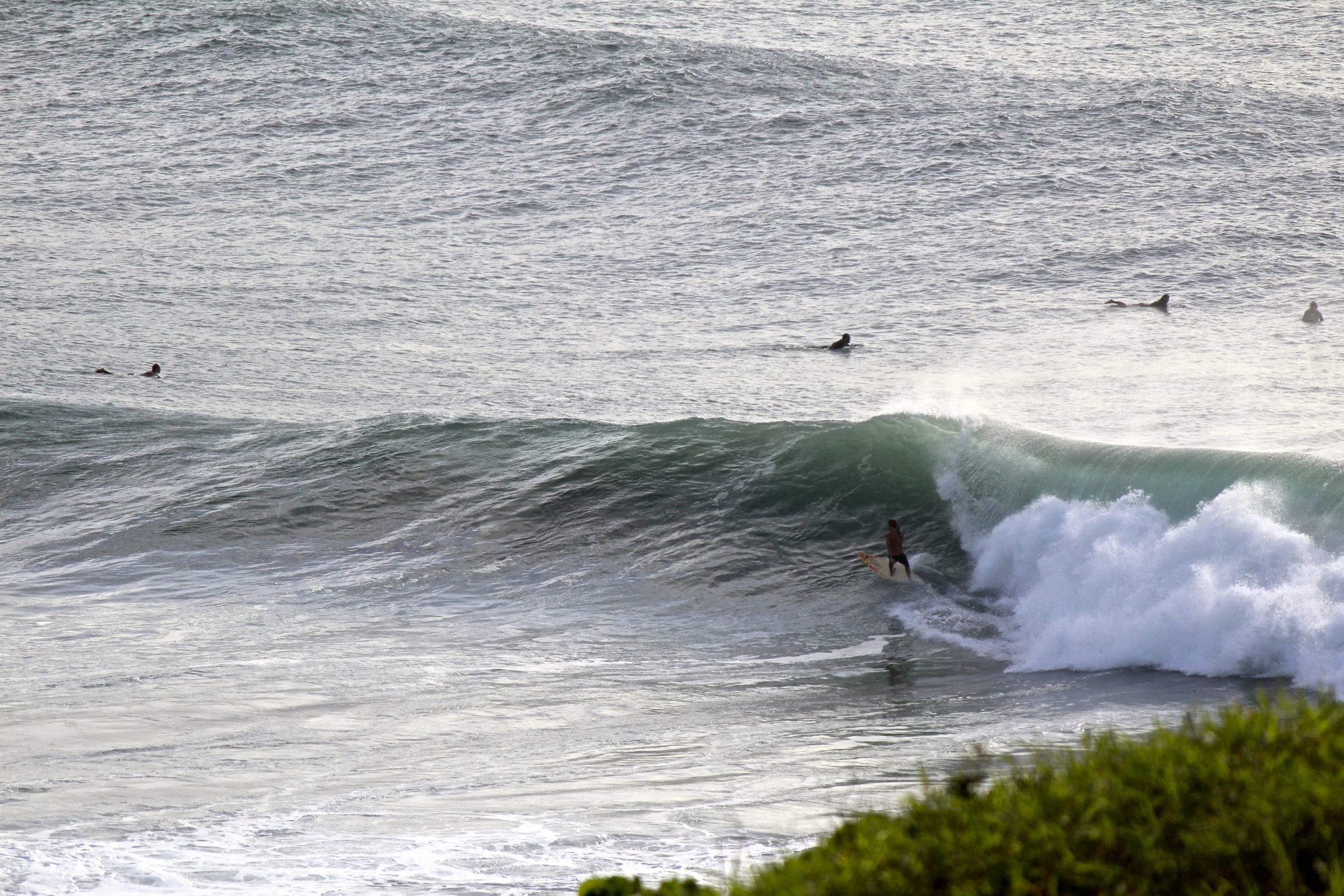 If you want to head further afield and out of Byron Bay for a day or two to see what else the surrounding areas have to offer, you might want to consider surfing at Lennox Head. It's a little south of Byron Bay, but you can get there within half an hour. It's generally considered one of the best surfing beaches in all of Australia, so it makes sense to head there and give it a try if you haven't before. You can then decide for yourself whether it's better for surfing than the best beaches in Byron Bay itself.
Byron Bay Surfboard Hire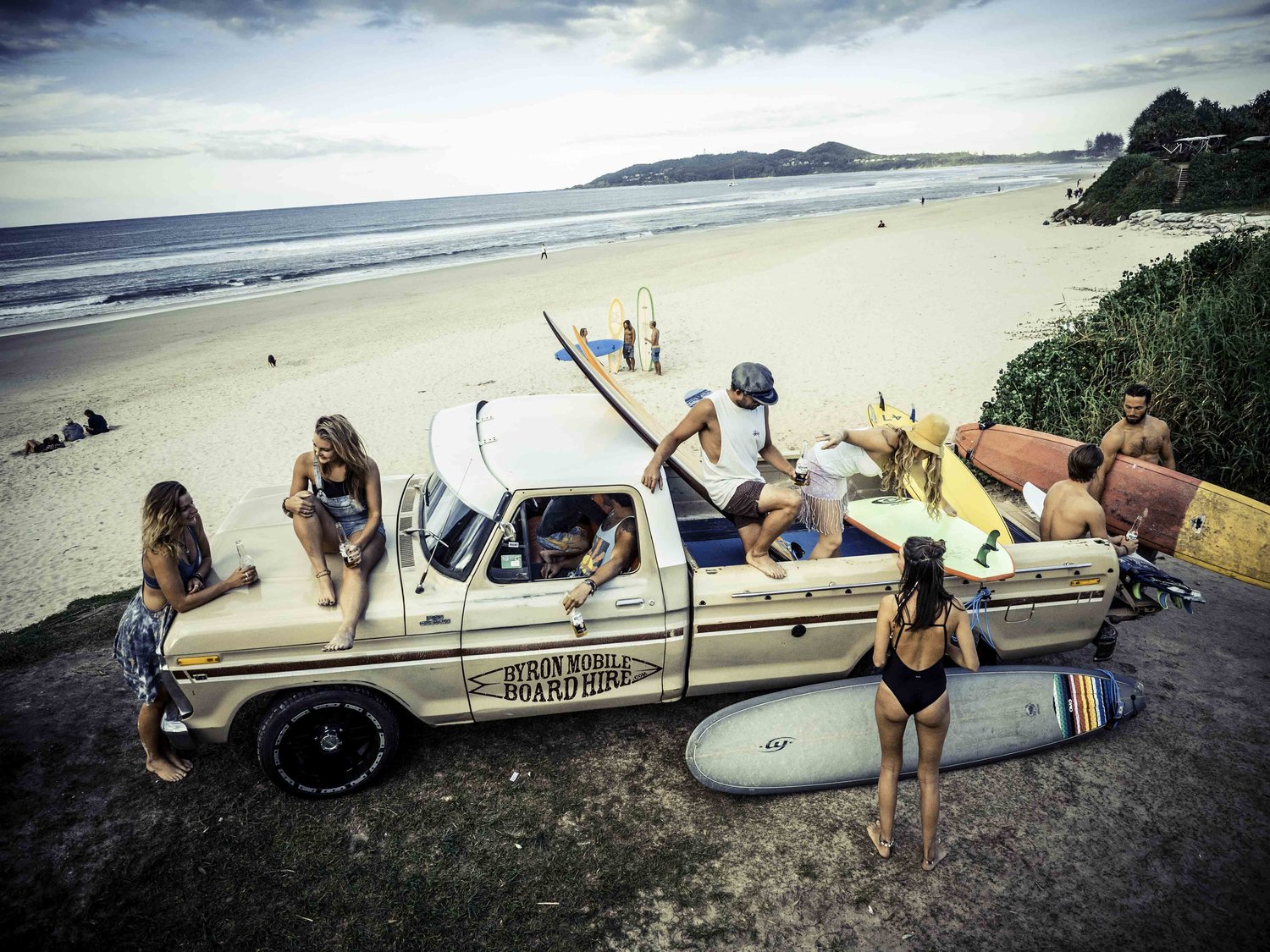 If you're not traveling with your own surfboard, you'll want to find out where you can hire one. Luckily, this part of the country is a surfing hotbed, so there's no shortage of places where you'll be able to hire a surfboard.
These include Byron Mobile Board Hire and Byron Bay Surf and Bike Hire. They're both located relatively close to Main Beach. Compare prices when you're there and see which location has the best surfboards for you. Byron Bay is a major surfing spot so you won't have any trouble finding plenty of places to hire a surfboard.
Where to Eat in Byron Bay
When you're surfing Byron Bay you'll find a wide variety of places to eat, and the food scene here is loved by both locals and visitors to the area.
La Casita is known for its chips and dip. It offers Mexican inspired dishes and a very laid back and relaxed atmosphere. The food is both affordable and delicious, and it's perfect after a long day of surfing. Be sure to check it out.
The Northern Restaurant & Bar has had a makeover recently and offers cocktails and food that really hit the spot. If you're looking for a more high-end evening out, this is certainly one of the top locations to consider.
The Cypress Tree uses the beachside location to its advantage. There's nowhere better in Byron Bay for alfresco dining and the food is simply stunning. It has a Greek and Cypriot theme and the seafood is great here. If that sounds like your kind of thing, you should definitely find the time to check it out and taste their food while you're in Byron Bay.
For a great coffee and some delicious treats, you should head to the Sparrow Coffee Co. It serves organic food and a range of bread and pastries that will take your breath away. The coffee here is great too. Perfect for a mid-morning rest. There are lots of great coffee shops just like this one across Byron Bay, but Sparrow Coffee Co is a particular highlight that shouldn't be ignored. You're likely to find lots of other good ones near where you're staying though; Byron Bay is a pretty hip place.
Enjoyed A Complete Guide to Surfing Byron Bay in Australia? Check out all our Surf Travel Guides here.