A Complete Guide to Surfing Fiji

Disclaimer: This article contains affiliate links. We may receive a small commission if you make a purchase through one of these links. Please read our Affiliate Disclosure for more information.
Thinking about surfing Fiji?
This is our complete surf travel guide. Read for everything you need to know about surfing Fiji.
Made up of a collection of 332 islands, Fiji, located in the center of the South Pacific, is the ultimate destination for those looking to find the perfect blend of authentic island living and glorious sunshine.
The year-round swell is one of the greatest features that tempt seasoned surfers to Fiji each year. Boasting a selection of world-class reef breaks including Cloudbreak, which is often cited as one of the most challenging waves to tackle in the world.
Although surfable throughout the year, the best time for surfing the swell that comes out of the Tasman Sea in Fiji is from March to November, with waves of anything up to 5 meters high, so best reserved for the more experienced surfer. For beginners needing a gentler introduction to the waves, they are somewhat more forgiving during the wet season of December to February.
It's not difficult to see why many surfers choose to flock to the islands of Fiji for their chosen surfing destination year after year.
How to Get to Fiji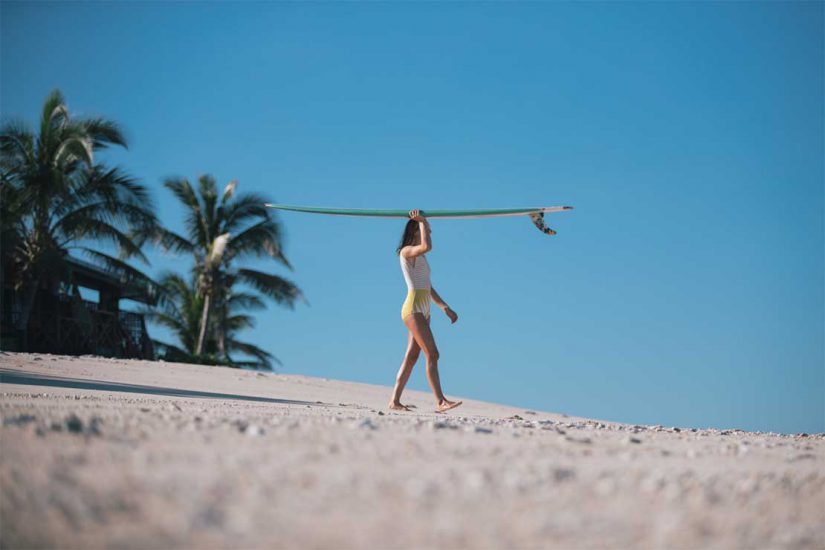 Fiji is the main travel hub in the South Pacific and is often a popular stopover point on round-the-world tours. Direct flights often arrive from Los Angeles, New Zealand, and Australia, with travelers coming from Europe and North America using one of these places to connect.
The main international airport for travelers visiting the republic of Fiji is Nadi International Airport, which is located on the western coast on the main island, Viti Levu. Its main flight operator is Fiki Airlines, but also of the regional airline, Fiji Link.
Fiji is a popular tourist destination from Austalia and New Zealand. Flying from these countries is likely to result in heavily discounted airfares and package deals, particularly during April to June, which are low season months, but still remain a popular time to travel for surfers as they produce the best waves.
Though some may choose to arrive by boat, this is only possible on a yacht that is privately chartered, and by taking one of the small selection of cruise liners that call in at Lautoka or Suva, or by finding passage on a container liner.
Being made up of so many smaller islands, there are many ways to get to your chosen location in Fiji. Many of these smaller islands are only reachable by boat once travelers have arrived at Nadi International Airport and have found a port.
Fiji Surf Spots
Cloudbreak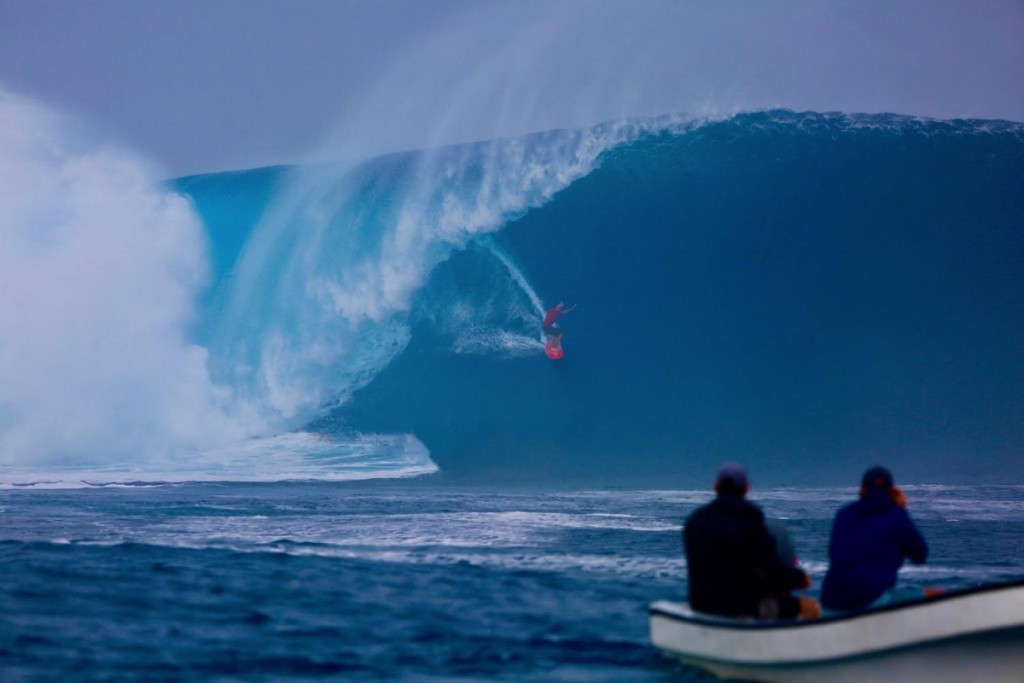 Cloudbreak is located in the Mamanuca Island Group, just south of Namotu Island. It is a world-famous wave that is powered by the force of the southern swells. Surfable at all times, it is the most consistent wave in Fiji, even with variable swell sizes and at different tide points.
Cloudbreak is often featured in magazines and makes it onto various lists outlining the best waves in the world. The left-handed reef break is a spot for epic big waves ranging between 0.6 to six meters in height. This hollow area breaks over razor-sharp coral adding to the sense of excitement for even the more experienced surfer, being the most demanding, unpredictable and unforgiving areas.
Accessible by boat only, this surf is recommended only for experienced or more advanced surfers.
Wilkes Pass
Recommended for surfers at all levels, Wilkes Pass is a fast, fun, long powerful right-hander. Accessible by boat from nearby resorts, this area draws swell from every direction.
Wilkes Pass is much less shallow as other surfing spots in Fiji with much less challenging take-offs, and being under 1-meter high meaning it can be successfully tackled by beginners.
This is a great option for more experienced surfers as well, as it can also hold waves of up to 3 meters high.
Natadola
The shore break on the Coral Coast on the inside of Natadola Bay is a very popular spot amongst beginner surfers and bodyboarders. The calm, mellow waves break over sandy rocks, so are therefore great for beginners to get a small sense of the waves on offer by Fiji, without being intimidated by their height, power, or sharpness of the reefs.
On the outside of the bay, south of Natadola lies the reef peak known as Resort Lefts. Best at high tide and with a big SW, this popular longboarding spot needs more swell to get going but is definitely worth it for longevity. This spot can be accessed by boat or long paddle from the beach and is an ideal destination for mixed ability groups.
Fiji Pipe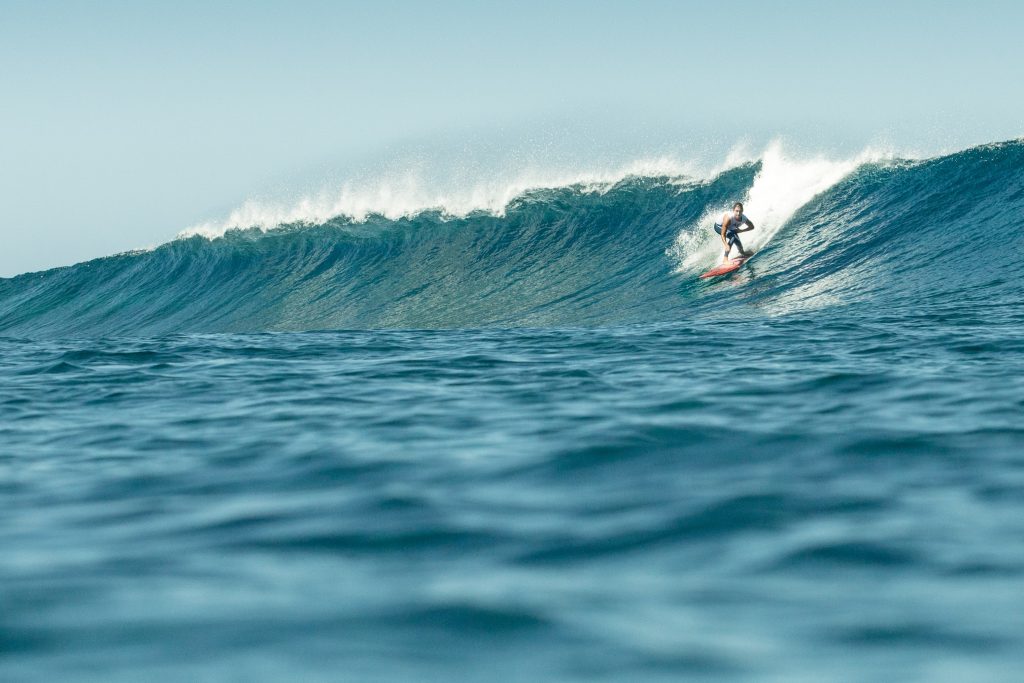 Fiji Pipe is a hollow and heavy left-hand reef break off the southern coast of Viti Levu. As per its namesake, this reef break can produce some incredible barrels, particularly throughout the winter when the wind blows offshore. These barrels work best at mid to high-tide with a SW swell and a 1-2 meter high wave.
The Fiji Pipe is very consistent and can handle trade winds very well.
This challenging wave definitely lives up to its name. The barrel has a tricky vertical take-off that surfers must drop straight into. While this particular barrel requires some technique to get right, surfers are promised the ride of their lives scoring 50 meters or more of fast tube riding.
It is accessed by boat only and is recommended for intermediate and advanced surfers seeking a real adrenaline rush.
King Kong Left & Right
For surfers who believe in doing a bit of extra work to reach the waves, Kadavu Island, south of the archipelago is surely worth the 20+ minute paddle to reach to less crowded beaches and the opportunity to meet the friendly locals in the area.
Nagigia Island Resort is the starting point for world-class waves- King Kong Left, and King Kong Right, who got their name from the 1935 King Kong Movie, which was filmed on the island.
In spite of its name, King Kong Left is friendly for the average surfer on most days, with its deepwater take-off with its safer waves than those near Tavarua. It can still be used by less experienced surfers during the mid-to-high tide. It is the most consistent wave in the Kadavu area, starting to work with its 2ft swell, holding waves of over three meters high, with the potential to throw some wild barrels when waves reach over 6-8 feet high.
King Kong Right, on the other hand, is a rough wave that picks up an awful lot of swell. With its gnarliness, this one is recommended for more advanced surfers. With peak times for surfing in the early mornings or late afternoons, the SE trade winds can wreck the waves.
Fiji Surf Resorts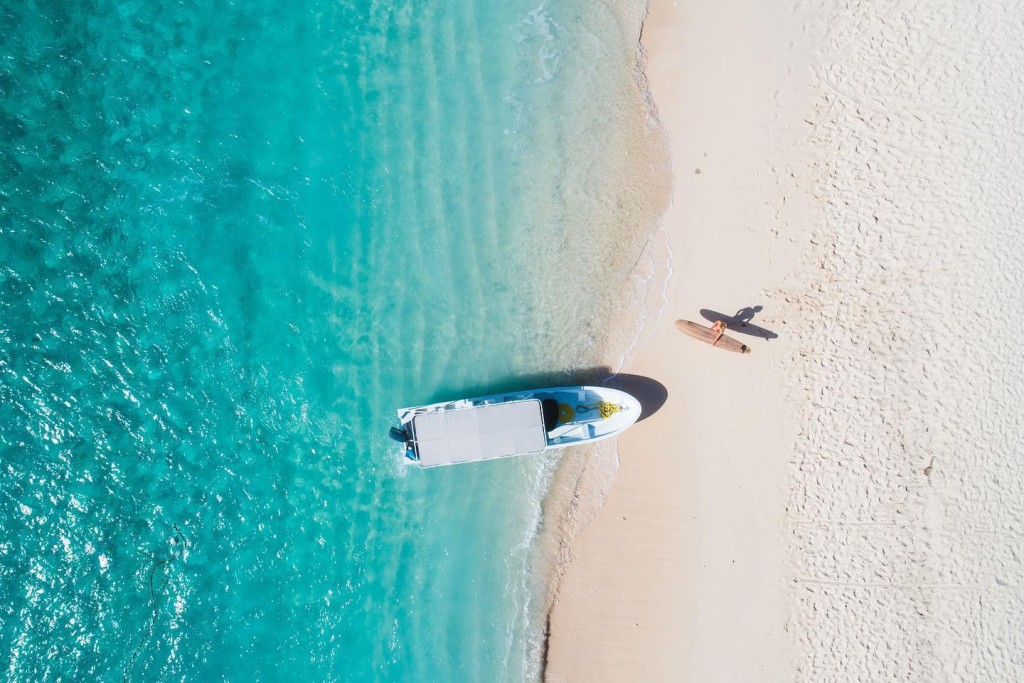 Fiji hotels, in general, are a stunning blend of amenities and natural wonders married together in a heady mixture that makes people want to put down their phones and never pick it up again. Fiji's many islands are so stunning that they beg — no, demand — you to disconnect.
So, when you're wanting to find a surf resort in Fiji that offers excellent amenities and a good spot for surfing, understand that you're not trying to pick the places that stand above middling options. You're looking for the best resort that stands above a selection of great ones.
For a surf resort, the location is every bit as important as the amenities. In this instance, most will say your best bet to find someplace near the Mamanuca Islands.
This volcanic chain of about 20 islands — many of which are completely submerged at high tide — are ideal for both surfing and scenery. When not being used as the setting for several seasons of the United States reality show Survivor, the islands are perfect for surfing.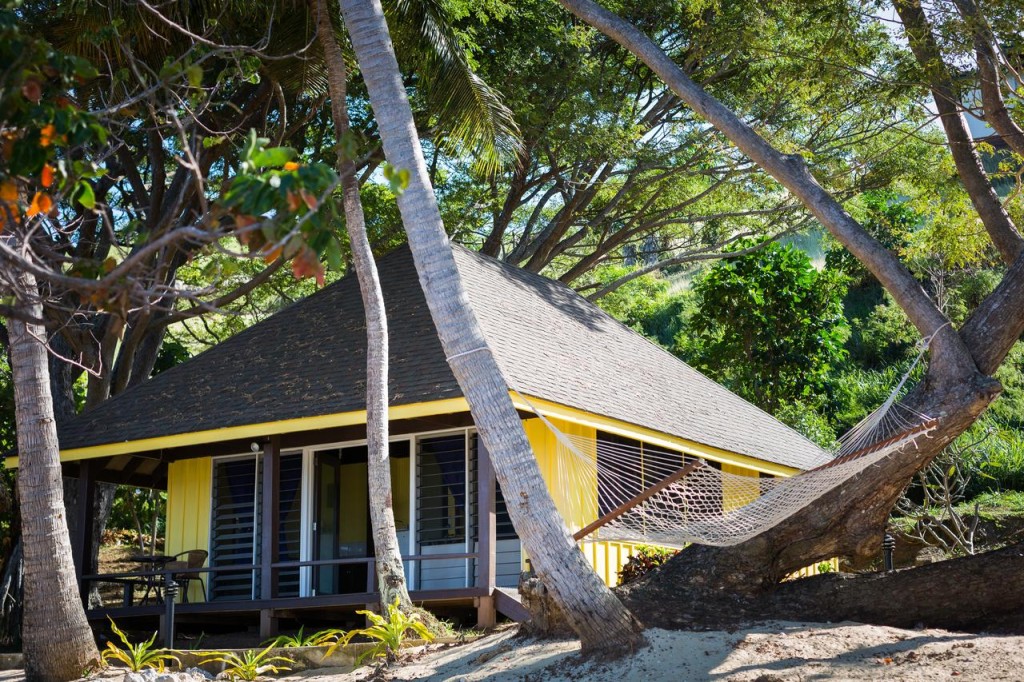 For example, on Malolo Island, you can find the Funky Fish Beach and Surf Resort. In addition to more than 600 feet of private beach, there are surfing tours and shuttles to surf breaks daily.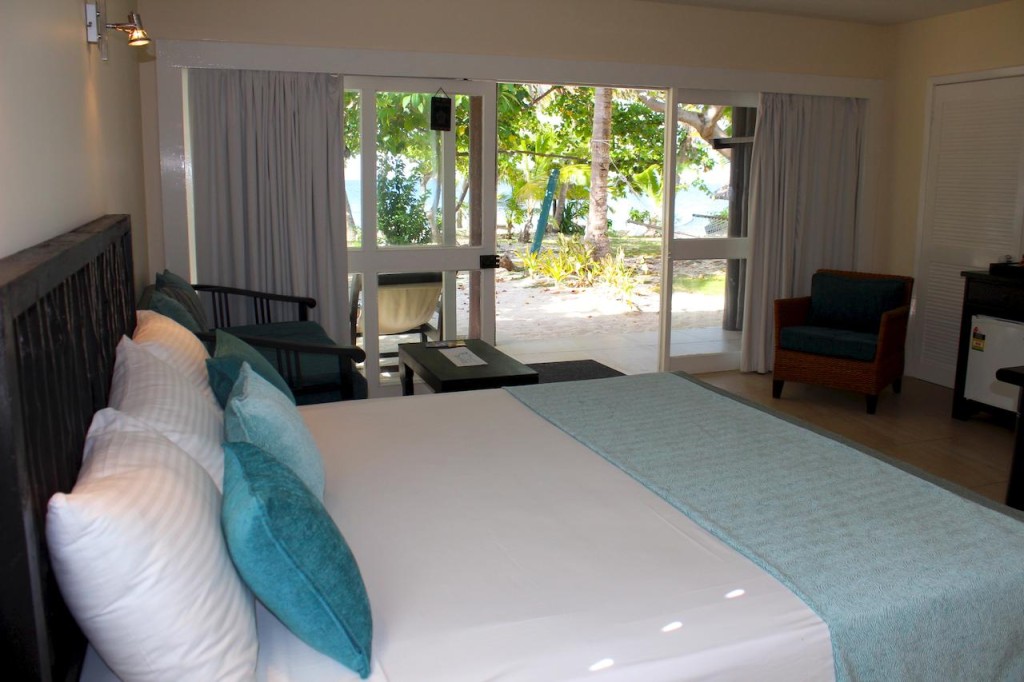 Another great example in the Mamanuca chain of islands is the Treasure Island Fiji. While admittedly a vacationer's vacation spot, this is still an excellent spot for a surfer to rest and recover before riding the waves for which the island chain is renowned. All the bungalows are within 100 feet of white sandy beaches, so the waves will never be far from your mind.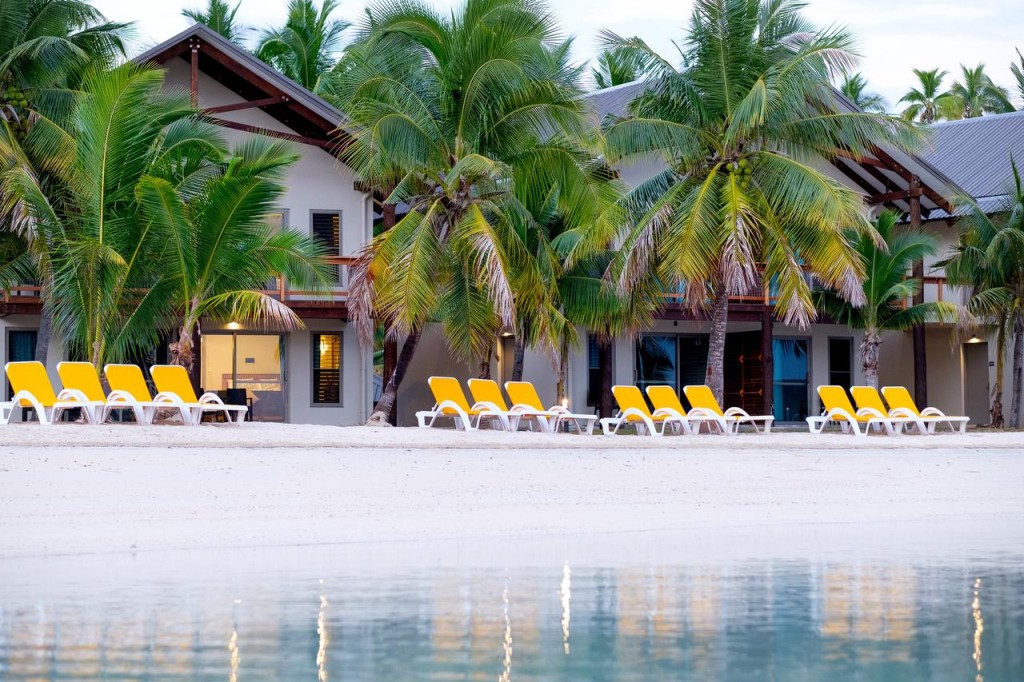 If you fancy yourself a more advanced surfer interested in a more epic experience, then you should give the Plantation Island Resort a look. With multiple spots for advanced and intermediate surfers, there are multiple tours available that allow for three hours of surfing at key locations, including the popular Cloudbreak.
Surfboard Hire in Fiji
Most places that offer surfing tours will provide ways for you to rent a surfboard. Only the most dedicated surfers would pay for the hassle of bringing a surfboard with them on a flight — and praying the entire trip that it isn't injured in transit.
Wherever you go, be prepared to have to pay a deposit on the board. A lot of things can happen during an outing, so they'll want to protect their investment. Make sure to bring cash as it's difficult to guess the sophistication of the rental setup.
Most islands known for their surfing will have a multitude of surf shops as well. Many of those will rent you a board also.
The safest thing to do is to plan ahead and know where you intend to rent your board before you even leave on the trip.
Where To Eat in Fiji
Hope you like fish. Restaurants around the best resort islands in Fiji are really the best turf to find surf.
In terms of sustainable sustenance, what better way to connect with nature than to commune with them on the waves and connect with what's on your plate?
If fish are your friends and not your food, then grab a bite at Dick's Place Bar & Bistro, which offers plenty of vegan options to wrap your lips around. Located on Malolo Lailai Island, you can enjoy a lovely meal while looking at a scenic view of the waves and all the animals you aren't eating.
Of course, if you enjoy an elevated place on the food chain, you can have yourself a profoundly well-seasoned steak and fries. Food that is more difficult to source locally, like beef, is going to come at a premium, but you can taste the quality of your purchase.
The thing about finding the best restaurants in Fiji, especially when you're trying to find that in a surfing guide, is the realization that many of the restaurants people rave about are linked to resorts, and not all the most diehard surfers are your average resort-goer — though not all of the restaurants are dauntingly high concept.
There are plenty of options to fuel your quest for the perfect wave. The Trader Cafe on Malolo Lailai Island, for example, is highlighted by reviewers as a good place to get a breakfast burrito. And it ranks highly for pizza options in the area — though it is among the only options for pizza in the area.
Wherever you stay, wherever you eat, however you secure your board, the appeal of Fiji is undeniable. If you can get here, you're going to catch a wave and you're going to have a good time. If you want to have the best time possible, then this guide to surfing Fiji will help you curate an experience you won't find anywhere in the world.
Enjoyed our Complete Guide to Surfing Fiji? Check out some of our other Surf Travel Guides here.