Thinking about surfing Lisbon in Portugal?
This is our complete surf travel guide. Read for everything you need to know about surfing Lisbon.
When it comes to surfing, there are some incredible destinations all around the world. However, when it comes to surfing in Europe, you will struggle to find better than Portugal. Portugal is home to some of the biggest waves in the world. With some of the cleanest beaches in the world and warmest weather in Europe, it is not difficult to see why this is a destination that appeals to you.
Below, we are going to reveal some of the best surfing spots in Lisbon, Portugal, specifically, as well as providing you with some handy tips on how to make the most out of a surf trip here.
How to get to Lisbon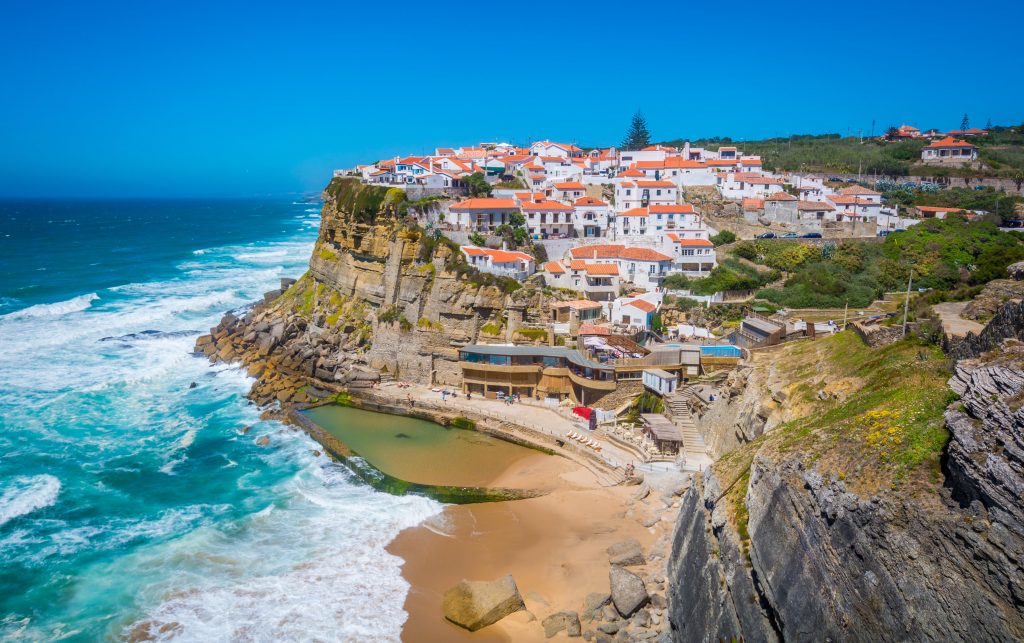 Before we take a look at all of the best surf spots in Lisbon, it is only right that we reveal how you are going to get to this part of Portugal. The local airport here is Humberto Delgado Airport, which is known simply as Lisbon Airport. There are flights coming into this airport from all over the world; from the United Kingdom to the United States.
If you're coming from Europe, you can also drive to Portugal. There are good highways in both Spain and Portugal, which makes it easy to get around. The public transport in Lisbon is also easy to use and efficient. There are trains running to and from Lisbon from other areas in Portugal. For example, it will take you around three hours to take a train from Porto to Lisbon.
Lisbon Surf Spots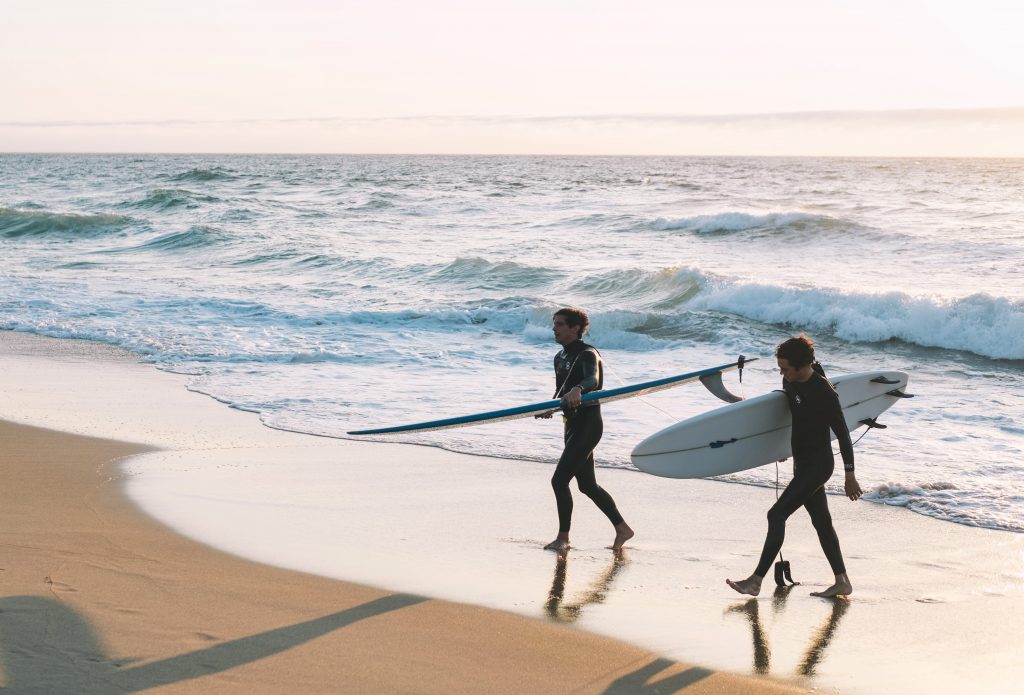 There are lots of great areas near Lisbon and in the surrounding areas that are ideal for surfing. We will take a look at them in further detail below…
There is only one place to begin, and this is with Carcavelos, which is one of the best known surf spots in Portugal. This area is only ten minutes away from the city center in Lisbon as well. Plus, it is home to some of the most consistent waves throughout the year. One of the best things about Carcavelos is that it is suitable for all levels, as there are a lot of peaks. Plus, you will find that there are plenty of surf schools here, offering surf lessons and equipment too.
The second surf spot that we recommend is Sao Pedro. This point break is an excellent wave to surf, especially when the conditions are spot on. This is a great area if you are looking for somewhere relaxed to surf.
What about Guincho? This is a stunning beach of 1 km, which is considered one of the best beach breaks in the area. It is nice and mellow here during the summer months. However, it can get a little bit punchy outside of these months, so it is important to keep this in mind. A lot of kitesurfers come here because it can get windy from the mid-afternoon onwards.
Another place in Lisbon that is ideal for surfing is Bafureira. In fact, this area offers one of the best waves on the Estoril coast. It is an excellent reef break that is effective most of the year. It can work on both wind swells and ground swells and with some North in the winds. When surfing here, it is best at mid-tide, as it can produce both lefts and rights in the correct conditions. However, it is known more as a right breaking wave. You won't be disappointed here if you get the conditions right.
Next, we have Lagoa de Albufeira, which is around 20 km directly south of Lisbon. You can expect great waves all year round here, as the area is very exposed to swells. There are a lot of wave options here, plus the beach itself is truly beautiful. It is a big open space, making it one of the most beautiful places to relax as well. You will certainly enjoy taking a break from surfing and kicking back here.
Another surf spot that we recommend is Praia da Poca. This is situated around 20 km to the west of the city center in Lisbon by train. This is a reef break that can take some very big swells. The wave works best at mid-tide. Nicknamed the Portuguese Teahupoo, when Poca starts to work, it is only for surfers that are intermediate to advanced, so we definitely do not recommend making the trip here if you are going to be surfing for the first time.
Last but not least, we have Costa da Caparica, which is a long, exposed beach, which has jetties along it to the South of Lisbon. It is on the opposite side of the city, taking around 20 minutes to get here. As it is so exposed, it works perfectly when winds come from the east, creating the ideal offshore wind.
As you can see, there are lots of great places for surfing Lisbon, and so it is not hard to see why this has become such a popular spot for surfers. Make sure you check out the conditions before you decide what spot to head to.
Surf Camps in Lisbon
Now that you know all about the best spots for surfing Lisbon, let's take a look at some of the best surf camps in the area…
The good thing about staying in Lisbon is the fact that you are only a 10 to 20 minute drive from all of the surf spots that we mentioned above. This means that you can base yourself in the convenient city center and also have the opportunity to explore everything that this city has to offer.
Some of the best hotels that are situated in Lisbon include Torel Palace, EPIC SANA Lisboa Hotel, AlmaLusa Baixa/Chiado, and PortoBay Liberdade. All of the hotels that have been mentioned have a great reputation amongst people that have stayed there before.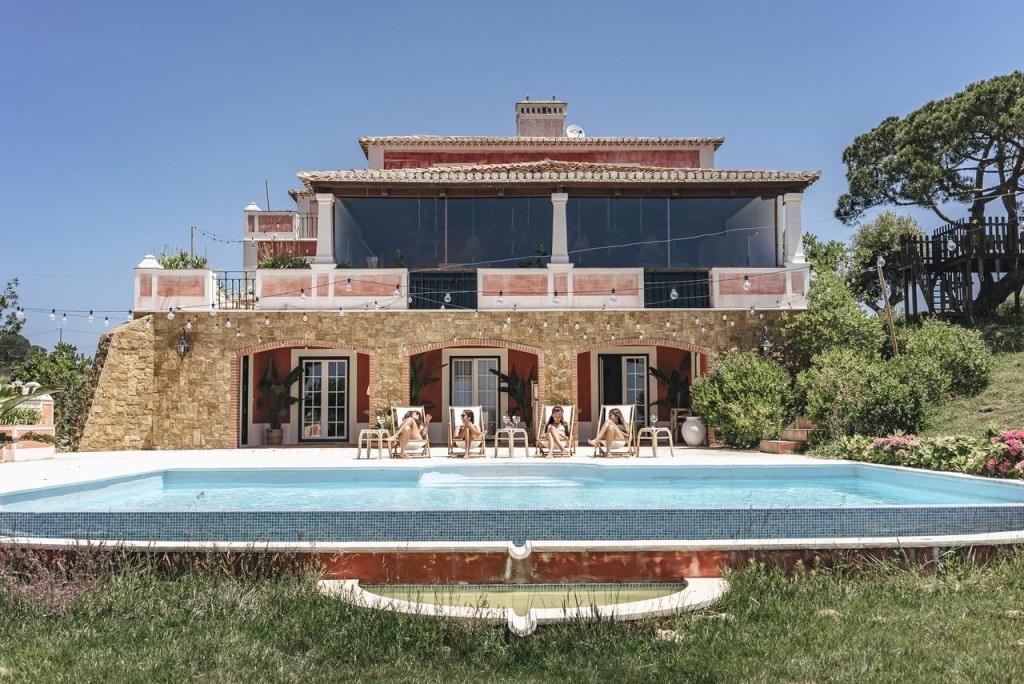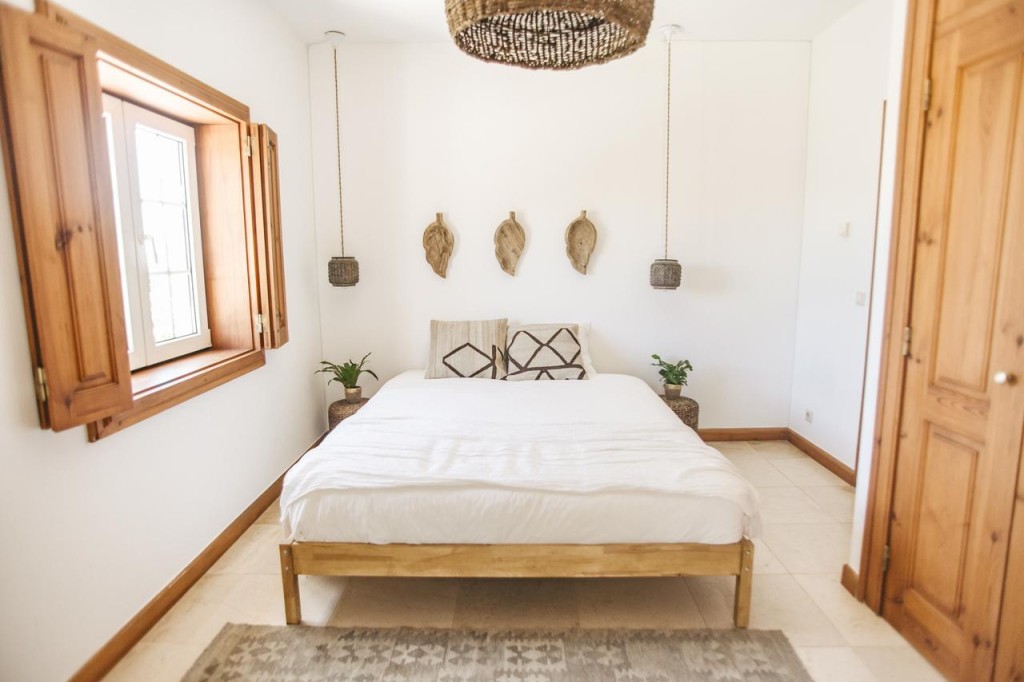 However, if you are looking for accommodation that has been designed with surfers in mind, you may want to consider staying at Dreamsea Surf House Portugal. This laid-back surf camp is located in Sintra, which is around 30 minutes from Lisbon. Guests here will benefit from a range of packages which can include surf lessons, board hire, surf guiding to local spots, and cultural excursions.
Surfboard hire in Lisbon
Often it makes sense to hire a surfboard rather than bring one with you, especially if you are going to be traveling to Lisbon by plane. The good news is that there are a number of different places where you can rent a surfboard in Lisbon.
There are plenty of different surf stores and schools whereby you will be able to rent the equipment you need while you are on holiday here. This includes Surf Lisbon, Lisbon Crooks and Surfers, FLY & SURF, and many more.
You will typically find that all the surf spots we mentioned above will have a surfboard hire place nearby so that you can get your board and anything else you may require.
Where to eat in Lisbon
You will also want to pick out some spots to eat while in Lisbon. After all, there is no denying that a day of surfing can be a hungry business! Again, there are plenty of delicious places to eat in all of the different surf spots that have been mentioned. For example, if you have decided that you are going to go surfing at Guincho beach, there is the tasty Bar do Guincho. Here, you can enjoy some tasty food while you watch the sunset on the beach.
As Lisbon is a big and developed city, you are going to be able to find all of the restaurants you could imagine. Some of the best include Belcanto, which is a chic spot for Portuguese haute cuisine. If you are looking for a casual restaurant that is good for children, we recommend Sanskar Nepal. Another good restaurant is Ramiro, which is a family-run seafood and beer restaurant.
So there you have it: everything you need to know about surfing Lisbon in Portugal. If you are planning your next surfing holiday, this is definitely a location that you should consider. We hope that all of the information that has been provided above will help you to plan the perfect surf trip to Lisbon.
Did you enjoy our Complete Guide to Surfing Lisbon in Portugal? Check out all of our Portugal Surf Travel Guides here.