Disclaimer: This article contains affiliate links. We may receive a small commission if you make a purchase through one of these links. Please read our Affiliate Disclosure for more information.
This is our Complete Guide to Surfing Melbourne.
There is no denying that Australia has a reputation for being one of the premier surfing destinations in the world. Victoria definitely has helped Australia to gain this status. As the treacherous waters of the Bass Strait surround this location, you can expect incredible surfing.
While you may not find a lot of surfing opportunities within the capital of Melbourne itself, you will find a lot of surfing opportunities surrounding the capital. These surf spots are only a short drive away, and we will explain everything you need to know about them and how to plan the perfect Melbourne surf holiday below.
How to get to Melbourne
Before we take a look at all of the best surf spots in Melbourne, it is only right that we reveal how you are going to get to this part of Australia. The airport in this area is Melbourne Airport, which is known as Tullamarine Airport colloquially. This is the second busiest airport in the country. There are four terminals at this airport; one budget domestic terminal, two domestic terminals, and one international terminal. Therefore, there are flights coming into this area from a large number of cities within Australia and around the world, which should make it fairly easy for you to make your way to Melbourne.
Once you get to Melbourne, you will see that there is a good public transport system in place. This includes the metro train system, with trains running between the city's station, Flinders Street Station, and the outer suburbs. There is an underground system and buses running frequently around the city. Melbourne is also the only city in Australia that has a network of trams.
We would, however, recommend hiring a car if you're planning on surfing this part of the country. The best surf spots are located outside the city centre and can be tricky to travel to and from without a car.
Surfing Melbourne
There are lots of great areas near Melbourne and in the surrounding areas that are ideal for surfing. Let's take a look at them in further detail below…
Surfing Mornington Peninsula back beaches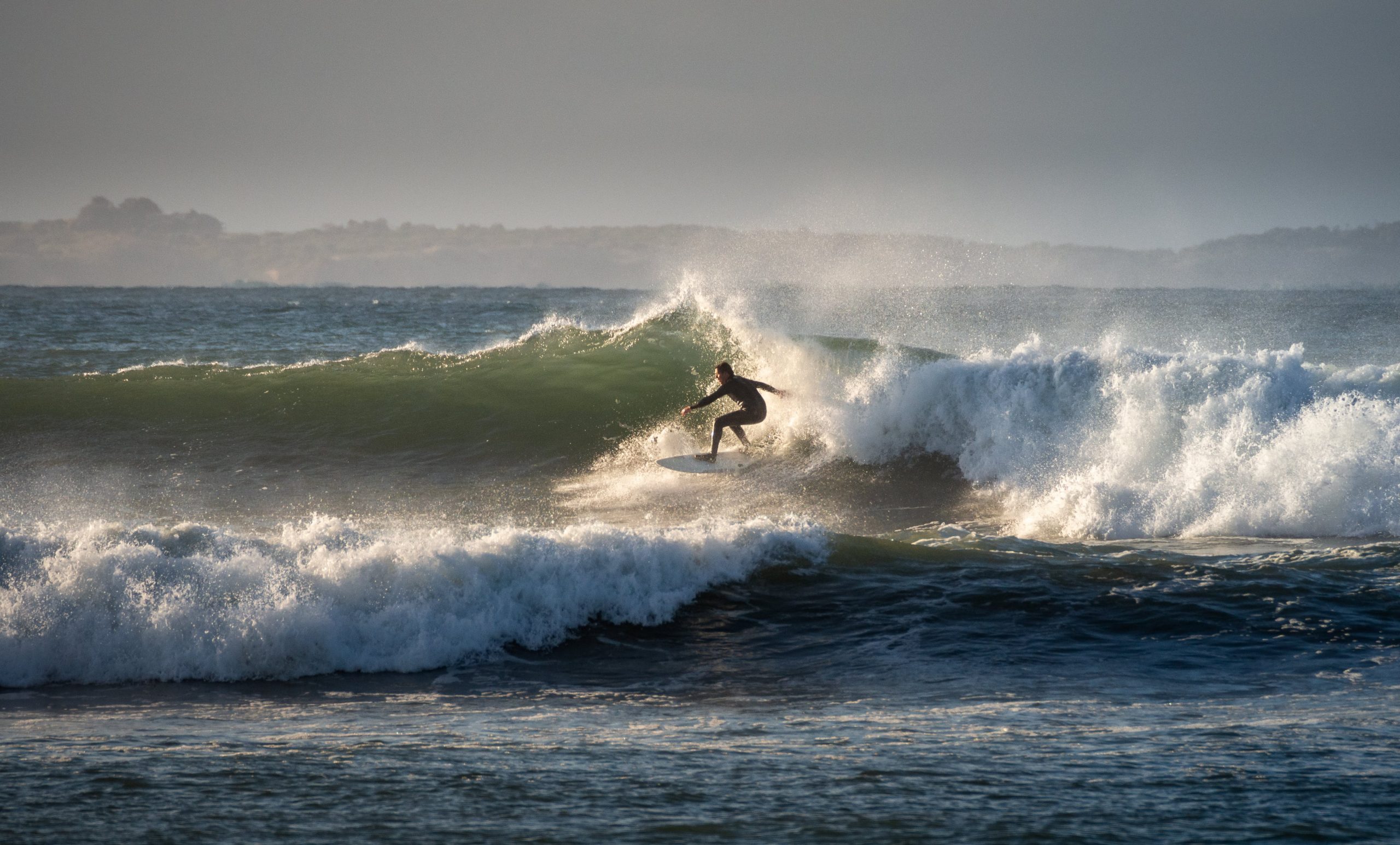 You will find the Mornington Peninsula 70 kilometres south east of the city. This is a stunning region that provides an amazing mixture of rugged coastline, untamed bushland, and amazing stretches of ocean for plenty of surfing.
Gunnamatta is probably the most famous location here. This is a high-energy beach with a rip dominated, wide, 150 metre surf zone. Nevertheless, it is important to note that this is not a location that is designed for beginners. Waves are fierce, as the sea is exposed to the Southern Ocean's entire force. When the winds are up, they average 1.9 metres in height. If you are a surfer with experience, though, Gunnamatta is one of the best places to visit on this side of Melbourne, with the high swell and reefs guaranteeing consistent breaks.
You will find the best breaks here at the pumping station, which is past the surf club and up the beach. A few kilometres to the west is Rye Back Beach, where the conditions are very similar to Gunnamatta. However, there are not as many crowds, so if you want to have a surf area all to yourself, give Rye Back Beach a try.
You then have the beaches of Sorrento Ocean and Portsea, which are to the west, at the end of the peninsula, close to Wilson's Folly Wildlife Park. Portsea is another great place for experienced surfers. It is not suitable for those trying surfing for the first time. With 2.5 kilometres of beach and waves that are 1.8 metres high on average, you are assured to get a good surf here when the winds are up. However, a word of caution, you do need to be careful, even if you are incredibly experienced. This is because the rips are extremely fierce here. Lifeguards have to make an average of 143 rescues per annum here.
You will get a less intense break at Sorrento beach. However, you will still get an excellent surf, especially if you are an intermediate surfer.
You also have Shoreham to the east of Mornington, which is a small coastal community. Point Leo is located here, which is another world-class surf spot. You may have been wondering when beginners were going to be introduced to a good surf spot, and this is it! The beach is a wide one, with waves on average 0.5 metres high.
One of the reasons why Point Leo is not a place to miss is because it offers excellent views out to Phillip Island, which just happens to be another excellent surf location. It is known for being one of the most varied and consistent surf spots in Australia. A lot of meetings and tournaments are held here for competitive surfers. It can be a bit of a trek from central Melbourne but a lot of people think it is worth it.
Surfing Torquay and Great Ocean Road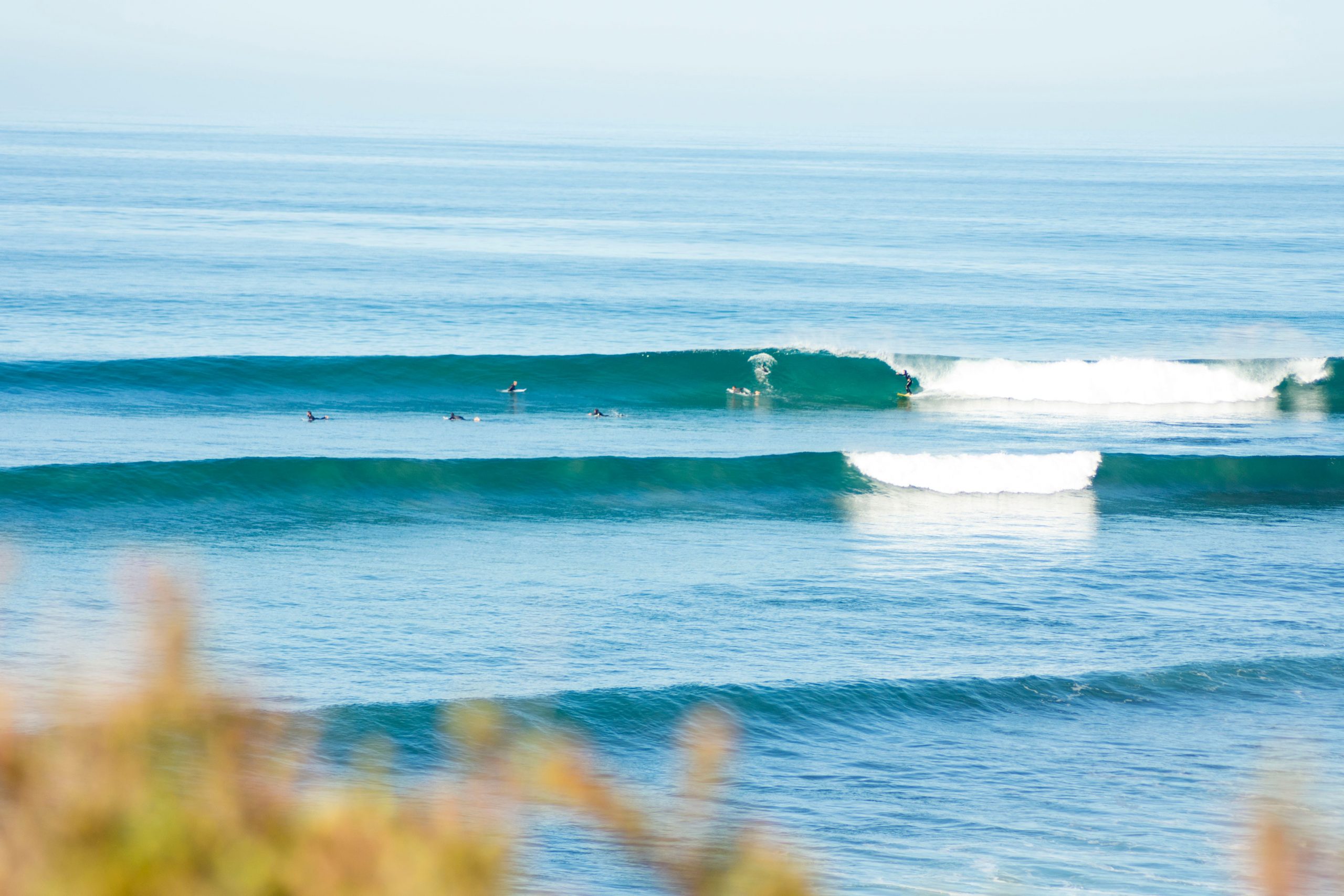 You will find the small town of Torquay around 100 kilometres to the south west of Melbourne. This is deemed the surfing capital of Australia. This is where most of the surfing in Australia takes place.
In fact, it was here that the first Malibu board demonstration occured back in 1956. Since then, the surfing community has never looked back. It is still at the forefront of Torquay life. A lot of surfers in this part of Australia have gone on to be professionals in the sport, with a distinct rise in female surfing in recent years.
The Rip Curl Pro contest takes place here every year. This is one of the most prestigious competitions in surfing and it takes place at the famous Bell's Beach. There are two main breaks at this beach, which is 800 metres long; the Rincon and the Bowl. These breaks are especially good during the Winter and the Autumn.
If you are a beginner, it is a good idea to give the southern end a miss, though. This is because there is a rip here that is especially ferocious. This is known as The Escalator.
There are a number of other surfing areas around here, including Centreside, Winki Pop, and Jan Juc. These areas are more suitable for those with experience.
Surfing Lorne and Great Ocean Road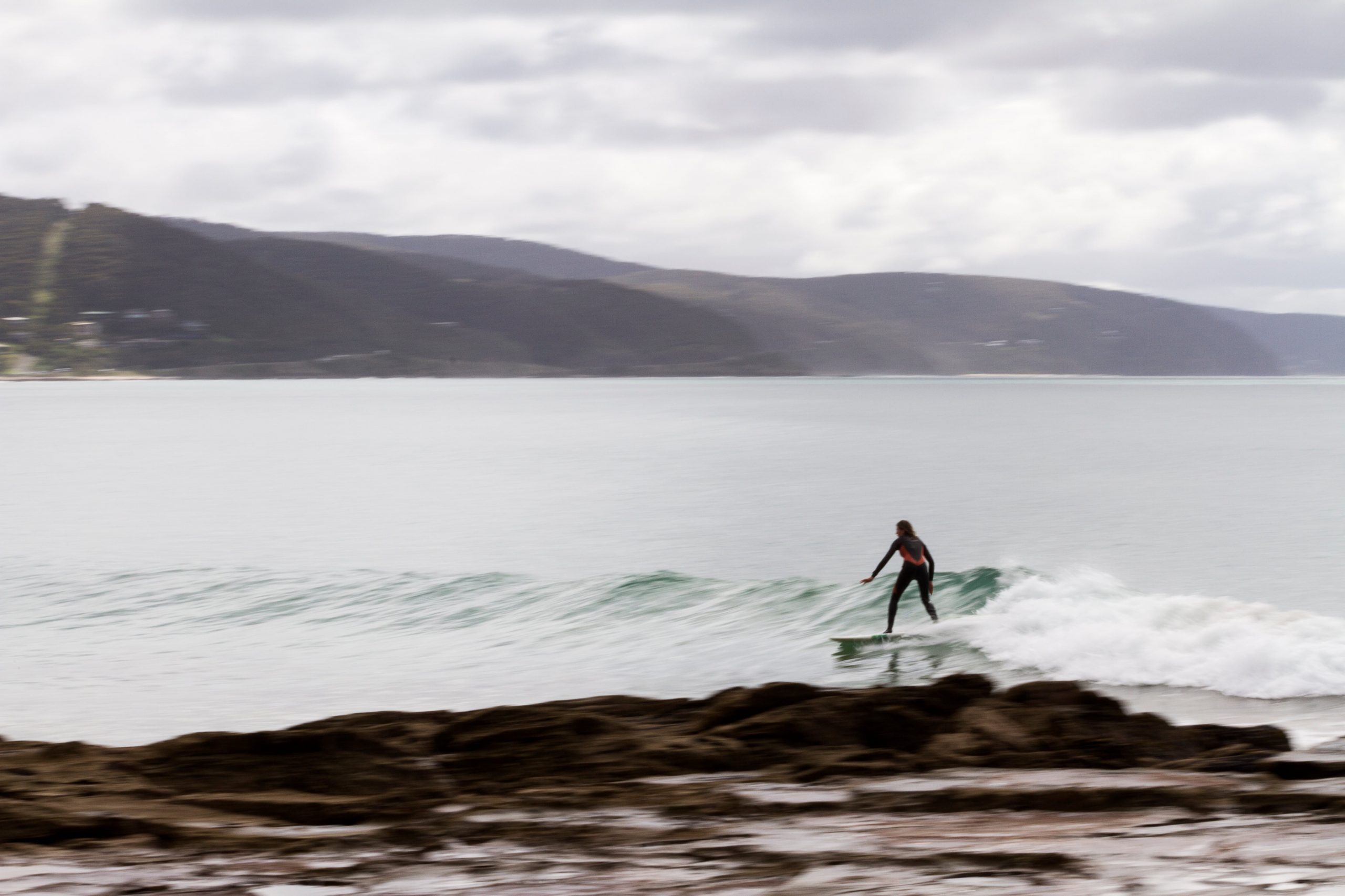 The final surf area that we are going to take a look at is the Lorne and Great Ocean Road area. You will find the sleepy village of Anglesea further south of Torquay. Here, you will benefit from long-lasting waves throughout the year, no matter the season. This is thanks to the calm winds from the South East.
This area is suitable for surfers of all experience levels. It is a lot quieter here. A lot of people like this area because it is less touristy. You can get different types of waves across different regions of the beach.
You will then find Lorne beyond Anglesea. This is where the famous Pier to Pub race takes place. You will find that the surf here is good. There are breaks at Cumberland River, vera Lynn, Airey's Inlet, Lorne Point, and Cathedral Rock.
You can go beyond this area and enter into true wilderness, which is where you will find Great Ocean Road. A lot of experts will tell you that this is the best place to go surfing. You have a magical backdrop of steep vertical cliffs and the surfing here is pretty wild, to say the least. Some of the main highlights here include the reefs and point breaks of Princetown, Port Campbell, Castle Cove, and Johanna Beach.
The Best Surf Hotels in Melbourne
Now that you know all about the best surfing spots, let's take a look at some of the best surf hotels in Melbourne and the surrounding area. Of course, where you stay will depend on the parts of Melbourne you intend to enjoy surfing at.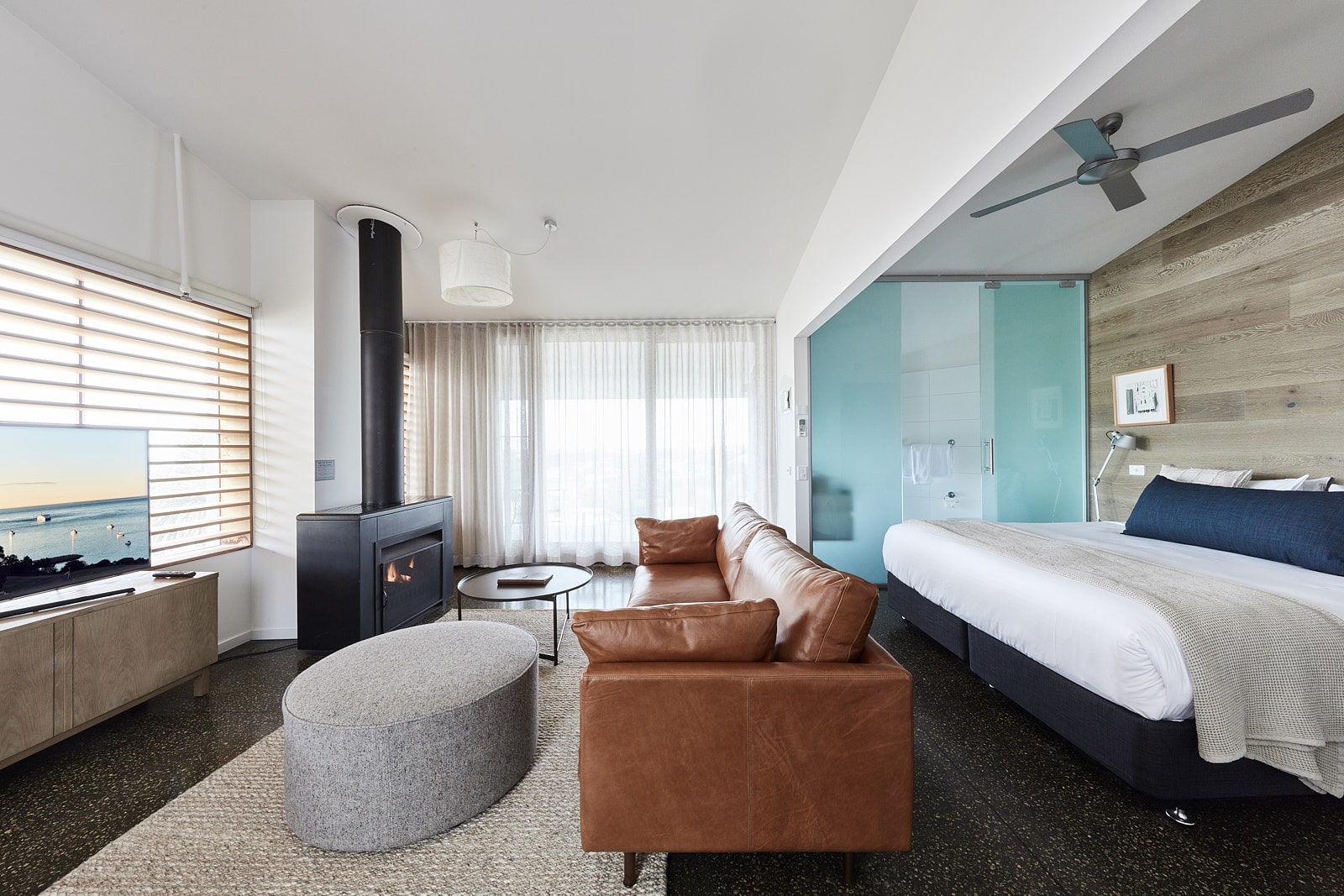 If you have decided that the Mornington Peninsula sounds like the right surf spot for you, you will have plenty of different hotels to choose from. This includes Brooklands of Mornington, as well as Hotel Sorrento and Portsea Hotel. The latter is a beautiful boutique hotel while Hotel Sorrento is perfect if you are looking for accommodation that will give you amazing views of the sparkling waters around you.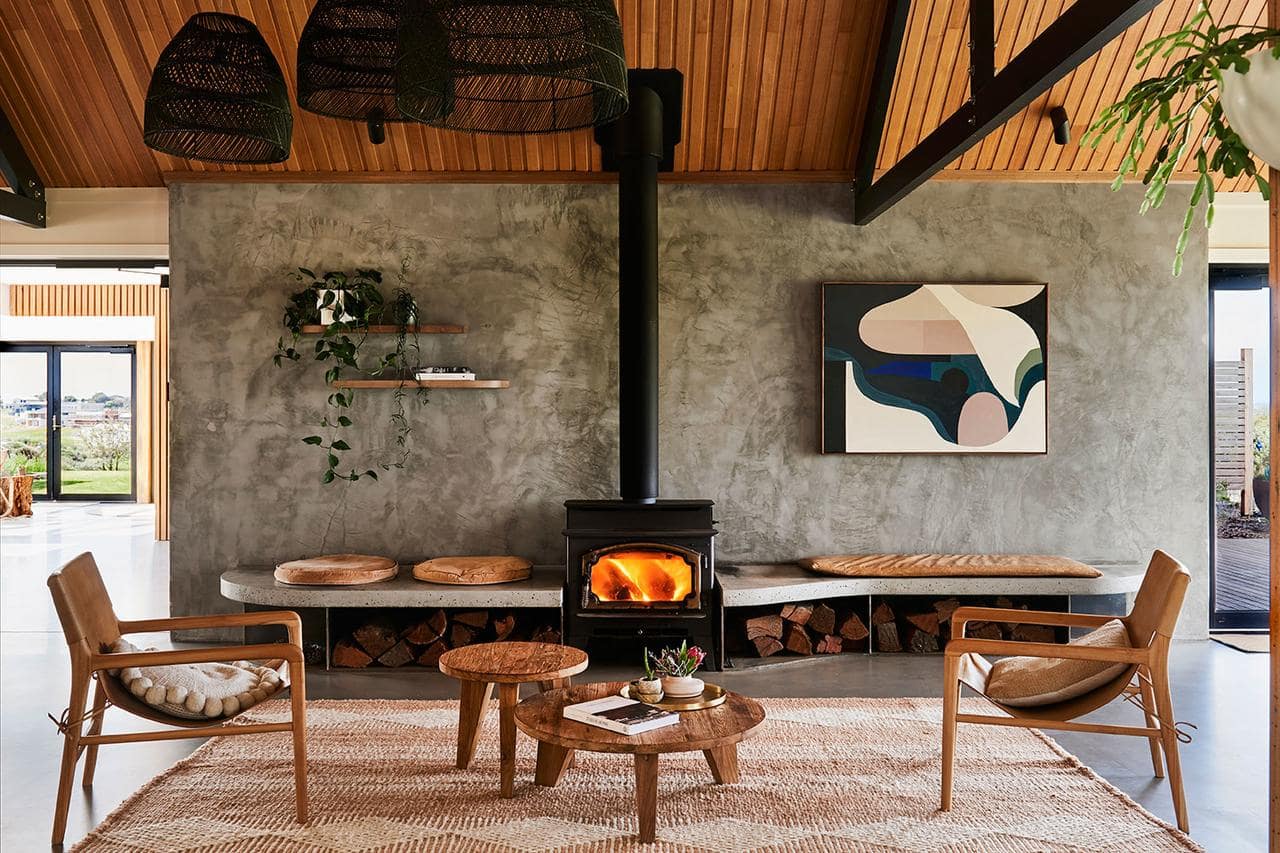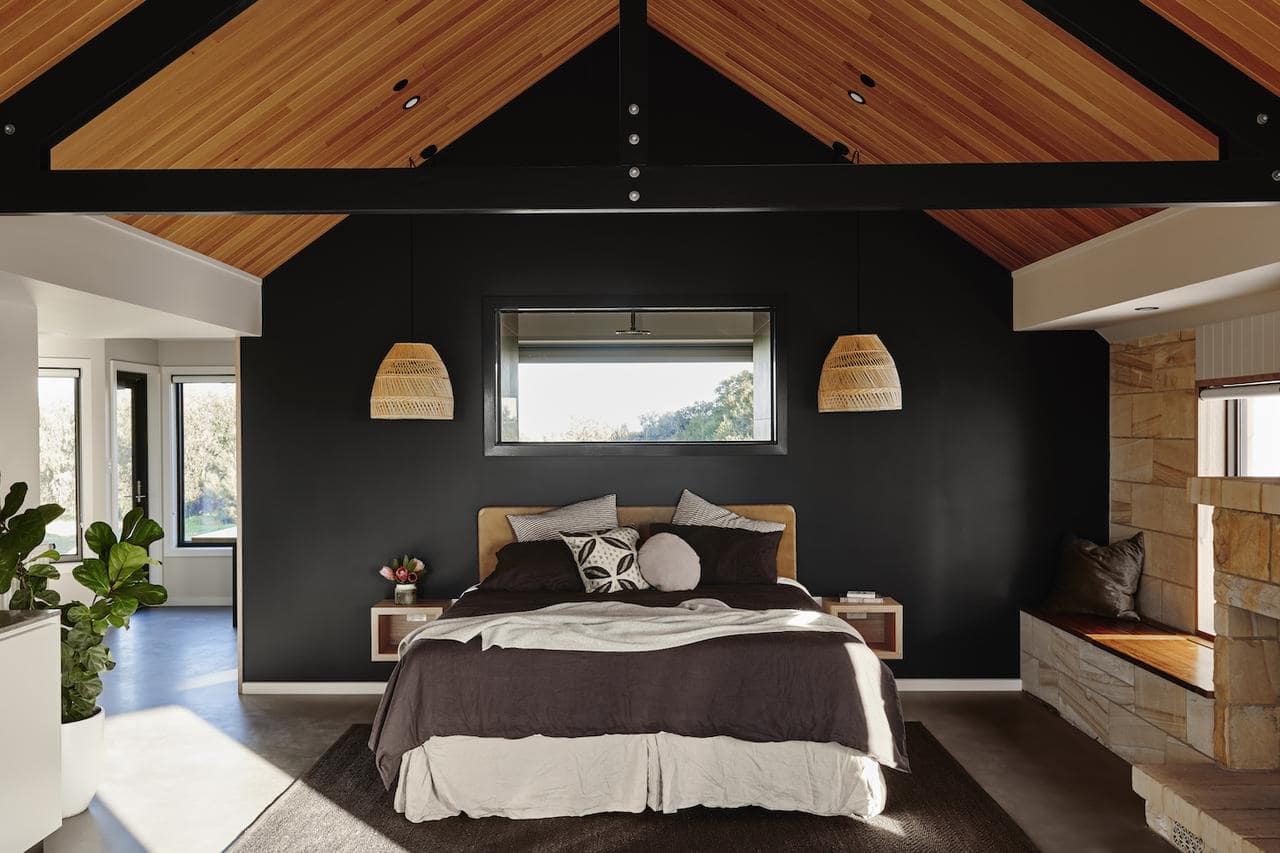 Just across the bay at Port Phillip, you'll find the beautiful Lon Retreat, within easy access of Great Ocean Road these 7 secluded luxury suites are a great place to relax and enjoy the local surf.
If you want to stay in the more budget-friendly Torquay area, there is a caravan park here that is very popular with travellers. Other options include Torquay Tropicana Motel and Bells Beach Cottages.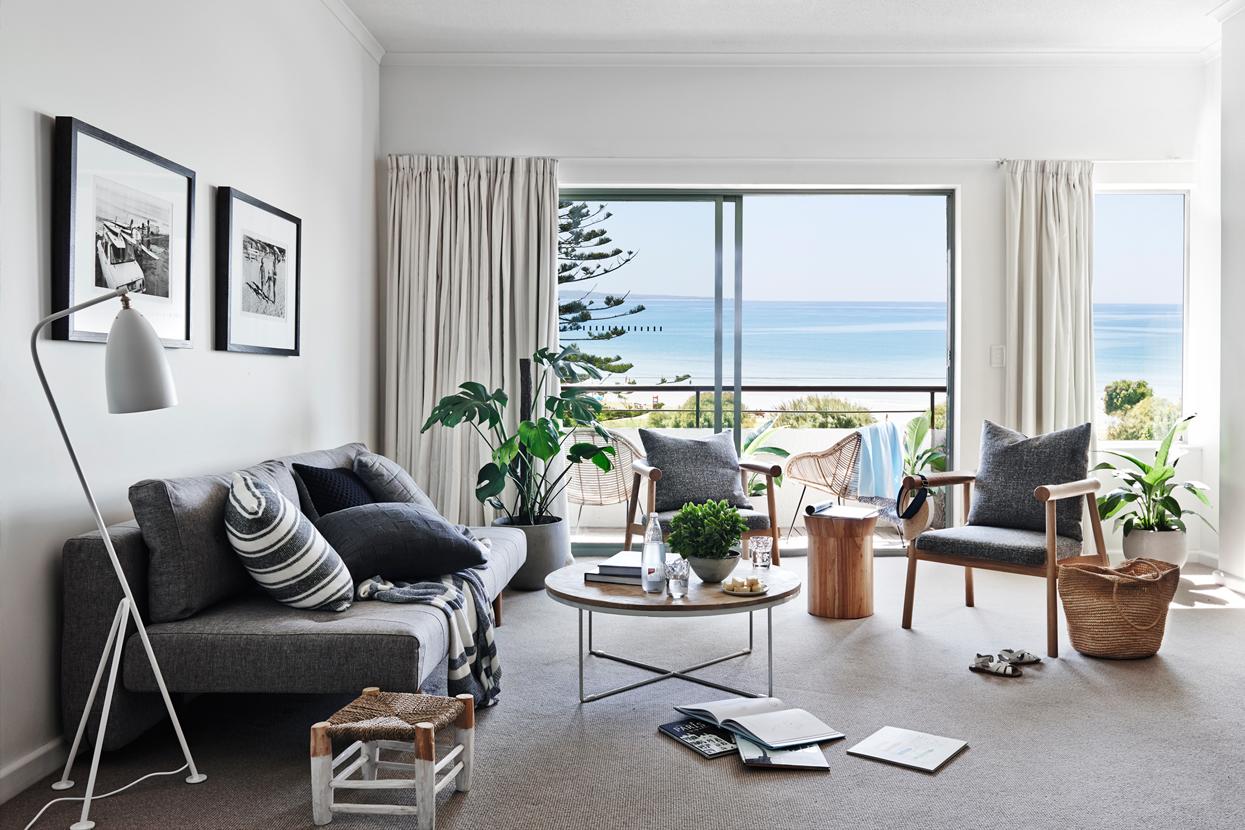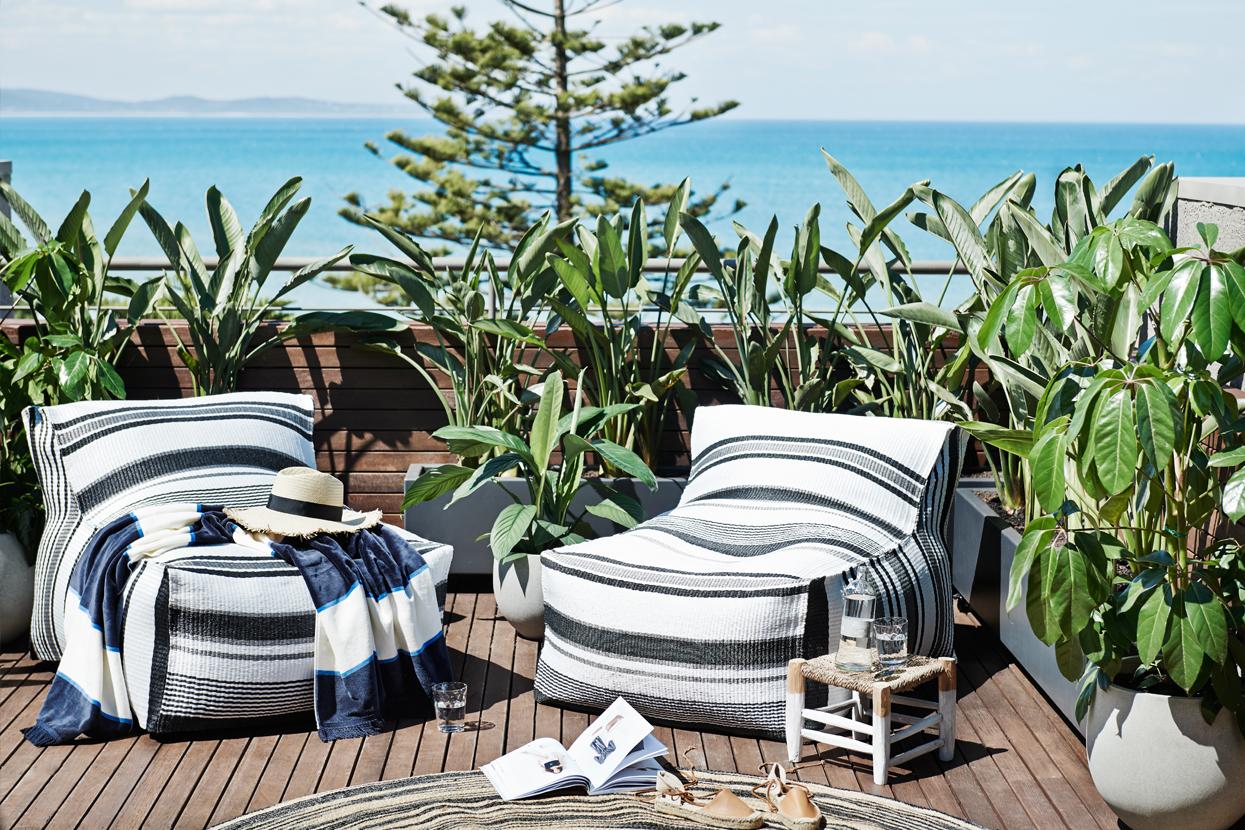 Further down Great Ocean Road, you'll find some beautiful boutique hotels in Lorne. Book an apartment at Cumberland Lorne Resort or a room at the newly renovated Lorne Hotel.
Surfboard hire in Melbourne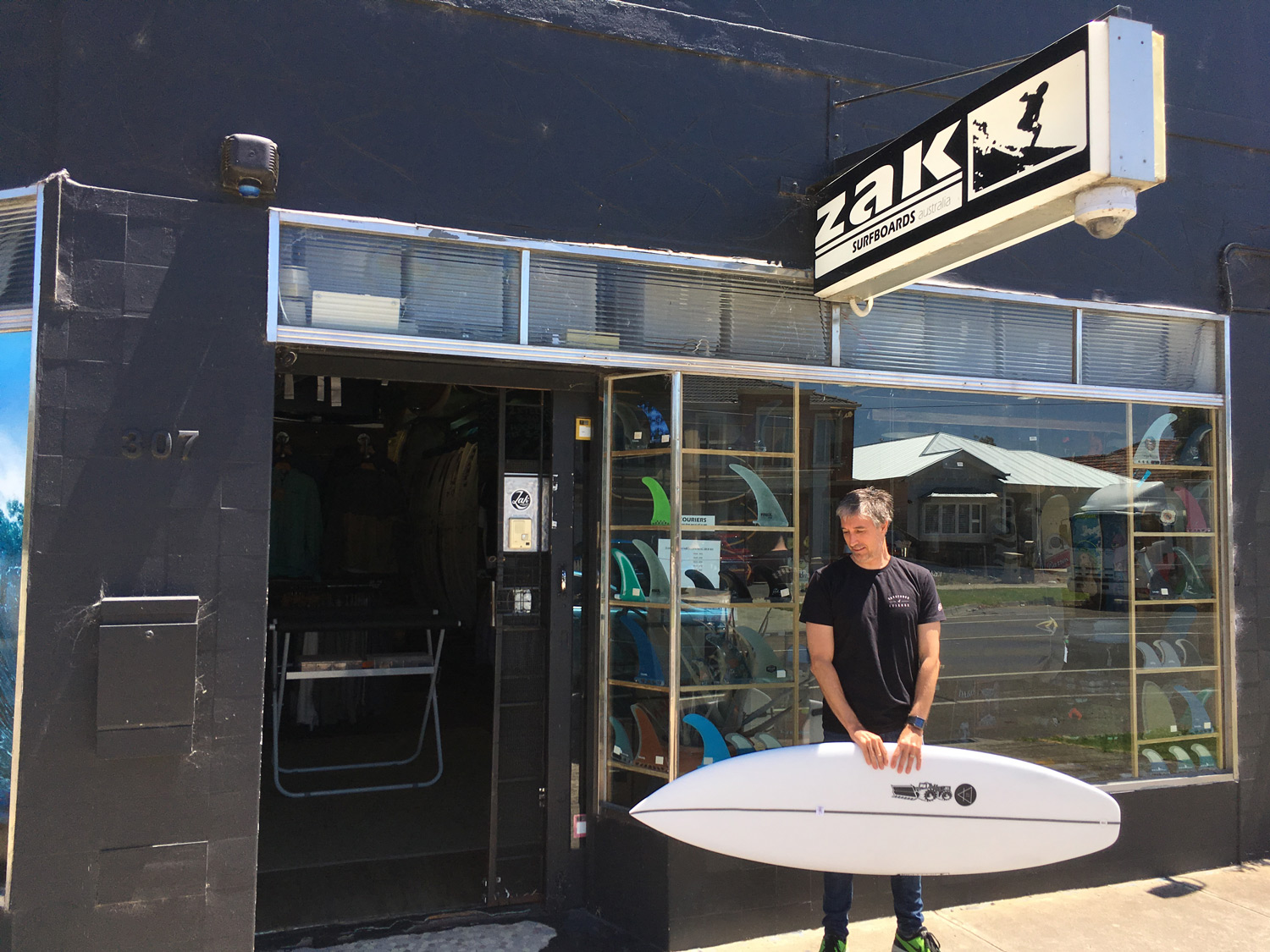 It makes sense to hire a surfboard rather than bringing one with you, especially if you are going to be travelling to Melbourne by plane. The good news is that there are a number of different places where you can rent a surfboard in Melbourne.
If you want to rent or purchase a surfboard, Zak Surfboards in Melbourne is a good option, they have a quiver of over 100 boards, so there's something for everyone, from beginners to more experienced surfers. Their affiliation with Awayco, also means you can check out their selection of boards ahead of time and reserve online.
Other rental options include Go Ride A Wave, with locations in Torquay and Anglesea, or The Torquay Surf Academy who have a good selection of soft and hard boards at reasonable prices.
You should have no trouble finding the type of surfboard you need at a price you are happy with. All of the main surf areas in and around Melbourne are going to have places for you to rent a board for the duration of your trip.
Where to eat in Melbourne
You will also want to pick out some spots to eat while in Melbourne. After all, there is no denying that a day of surfing can be a hungry business!
Again, there are plenty of delicious places to eat in all of the different surf spots that have been mentioned. In Mornington Peninsula, you will find that there are cuisines for all taste buds. A popular choice is The Boyz 4 Breakie, which contrary to the name suggests serves fantastic food at all times of the day. Or if you fancy something a little bit different, why not try the tasty Middle Eastern dishes that are on offer at 1001 Nights? If you are looking to treat yourself to something special, the fine dining experience at Ten Minutes by Tractor is highly recommended.
For those who are going to enjoy the surfing in and around Torquay, you will also find some delicious places to eat here. This includes the Frontbeach Taphouse & Restaurant, as well as Fishos. If you like a good curry, you should definitely check out Jashn Food of India while in this part of Melbourne.
On Great Ocean Road, you will find the Great Ocean Road Brewhouse, Captain Moonlite, and Chris's Beacon Point Restaurant.
In Lorne, there are some great food places here, including Lorne Pier Seafood Restaurant, Cuda Bar and Restaurant, Moons espresso bar, and Lorne Central. You will be spoilt for choice! If you are a fan of seafood, you will definitely enjoy indulging in some of the establishments that are available in these areas.
So there you have it: everything you need to know about surfing Melbourne. If you are planning your next surf trip, this is definitely a location that you should consider. We hope that all of the information that has been provided above will help you to plan the perfect surfing Melbourne trip.
Enjoyed A Complete Guide to Surfing Melbourne? Check out our other Surf Travel Guides here.