A Complete Guide to Surfing Samoa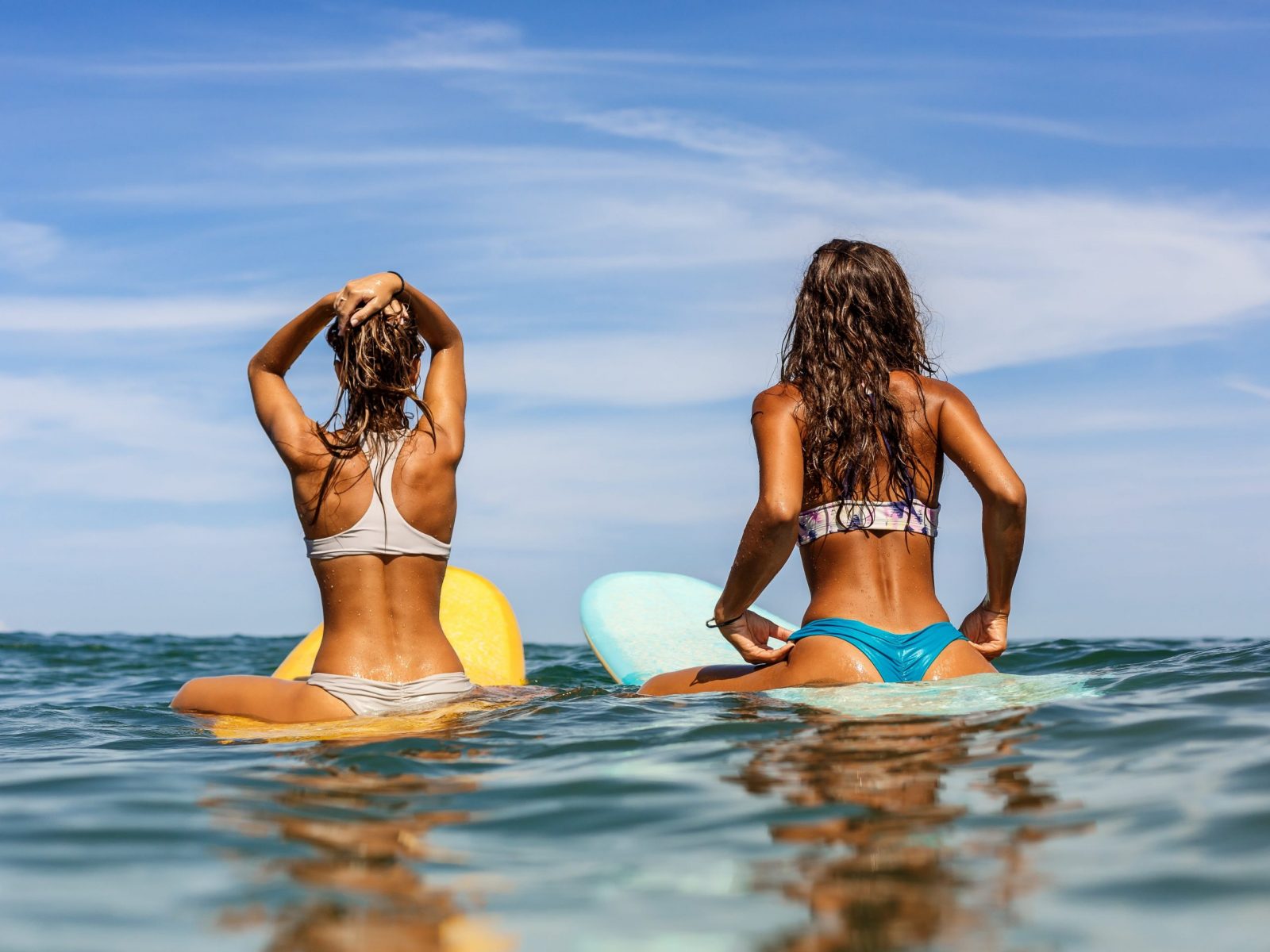 Disclaimer: This article contains affiliate links. We may receive a small commission if you make a purchase through one of these links. Please read our Affiliate Disclosure for more information.
Thinking about surfing Samoa?
This is our complete surf travel guide. Read for everything you need to know about surfing Samoa.
Samoa is a country consisting of two main islands, and four smaller islands. The capital city is Apia, and Samoa is classed as one place of sheer natural beauty. The islands themselves are based in the Pacific ocean and are classed as having some of the best surfing hotspots around. Samoa has been seen to be a lush tropical paradise, with many palm trees, waterfalls, beautiful beaches, gorgeous weather and let's just say, some amazing surf. One of the biggest reasons is because the waves are largely uncrowded.
However, while there is no hiding the fact that the waves and surf here have been discovered for some time, it is fair to say that it isn't like your usual holiday destination in which you can rock up and get on with what you have gone there for. This is why we wanted to put together this guide to help you have all the facts and information when it comes to surfing Samoa. Without further ado, here's what you need to know.
How to get to Samoa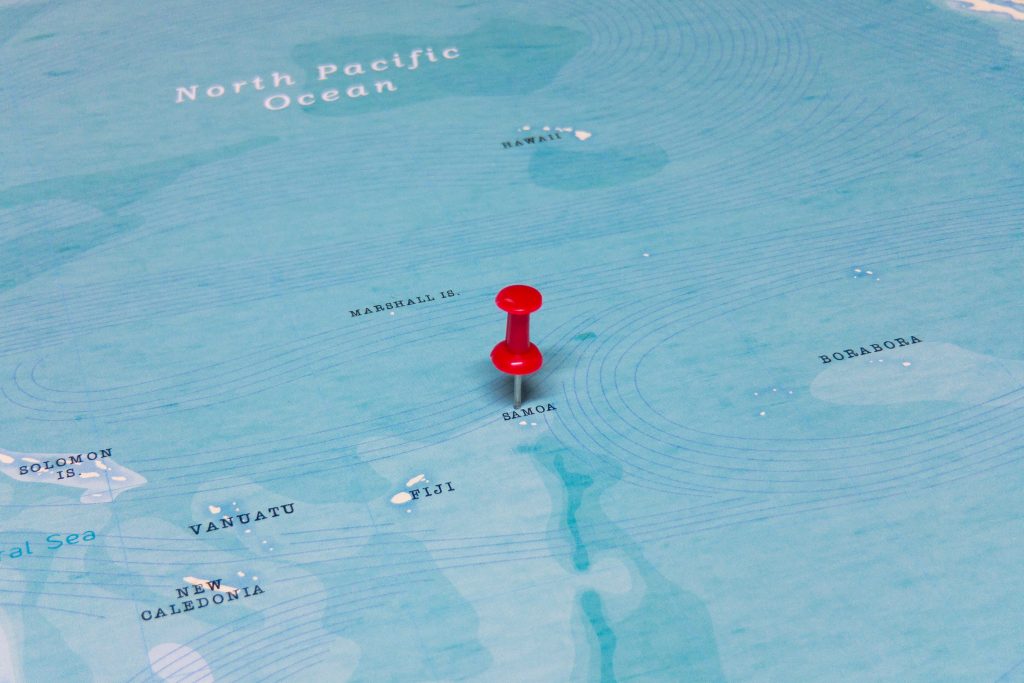 Located in the South Pacific Ocean, and approximately halfway between New Zealand and Hawaii, Samoa is a five hour flight from Australia's East Coast. There are a range of flight options available, so once you are in the east of Australia, you should find it quite easy to arrange and book a flight to Samoa. You can also get direct flights from Auckland in Australia.
The main international airport is Faleolo International Airport and this is on the island of Upolu, which is around 40km from the main capital city of Apia. When you arrive, you will find shuttle transfers, taxis, and public transport readily available to take you to your chosen destination. You could even rent a car here if you wanted, which might be ideal given the amount of gear you could be bringing along with you. If you happen to be staying on the other island of Savai'i there are regular ferries that can take you. The journey between the two islands takes around one hour and ferries depart regularly from Monday through till Saturday. There are some reduced departures available on Sundays.
Transport in Samoa may be a little different than you are used to. If you plan on taking a bus, they will be marked with their destination, but there are no regular bus stops. So you may just need to flag the driver down if you want to jump off in that particular destination. Taxis are very reasonably priced and are in abundance so you may find that this could be a better option for you to get where you need to be.
Surfing Samoa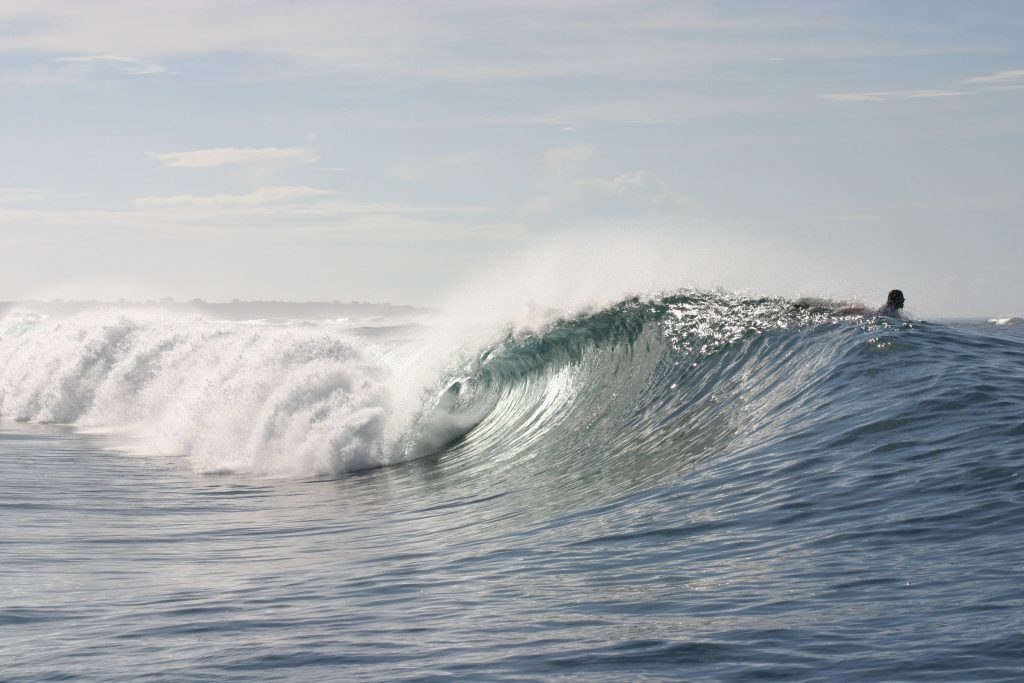 There are around 40 coral reefs around the islands of Samoa, which makes the surf difficult to beat. There are a number of different locations that you could try, some on the more tourist popular island of Upolu and then on the less crowded island of Savai'i. Here are some of the ones to look out for if you are planning on surfing Samoa. It is worth noting that there are many surf camps and resorts along the coastline, but if you happen to not be staying at one of them, you can still catch the swell but may have to pay a local fee to access the beach.
Surf spots in Upolu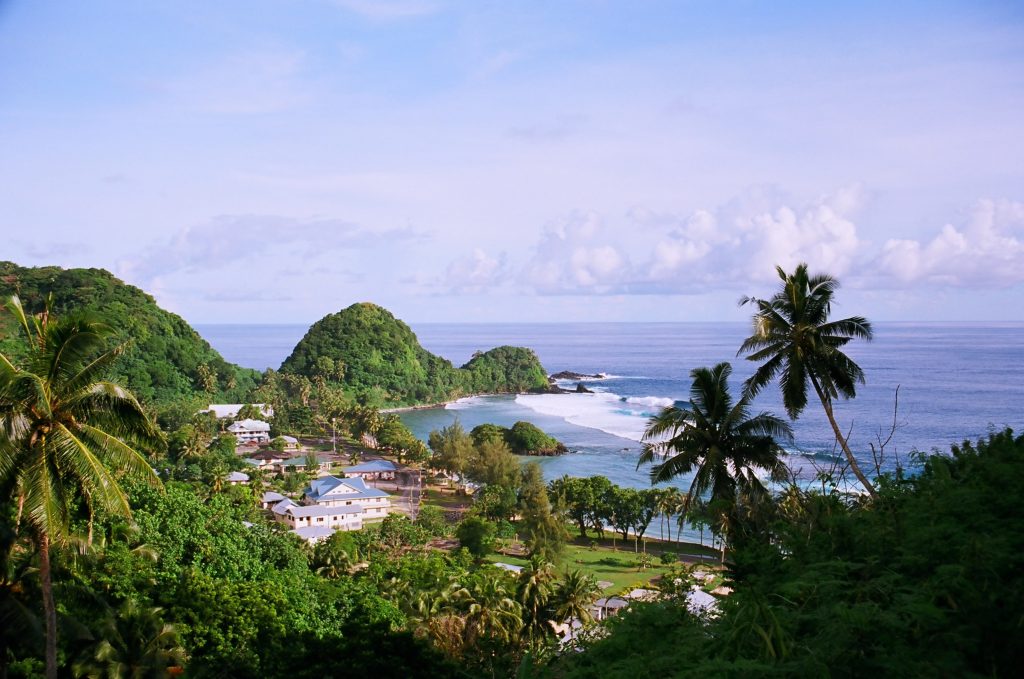 When it comes to finding the right surf spots, you may need to look no further than Upolu and the main city of Apia. This is where most surf camps and resorts are located, and the area offers some of the best surf you can find in Samoa. We thought it might be a good idea to share with a few of the hot spots for surfing in Uplou, here is what we found.
Boulders
Boulders is one of Samoas best known waves. Boulders is a lava rock point that swings into a coral reef meaning it can give some incredible waves and swell. It is often seen as a challenging area to surf but there are sections of the beach that you will find that may be suitable for less experienced surfers. This spot is best accessed by boat. Many of the locals or taxi drivers will be able to take you to this place.
Coconuts
Coconuts is another well known surf spot in Upolu. You can paddle out or reach the location by boat from Coconuts Resort. To access this spot you need to be staying in one of the resorts or be with a tour. It is a hollow mechanical right hander, and is also one of the most picturesque places to surf in Samoa.
Wackas
Wackas is about a 50 minute boat ride southwest from the beach by Sinelei. There are also some great tours that will include this location in their guides. It is known as the place where the waves have many faces. When it is under head height, it can be very fun and fast-paced. When it is overhead it becomes quite fast and more suited to experienced surfers.
Surf spots in Savai'i
While most spots on the neighboring island of Upolu require a boat ride to access them, nearly all of Savai'i's waves are only short paddle from shore, making it the more accessible island to stay on when surfing Samoa.
Aganoa Beach
Aganoa Beach is situated on the East coast of Savai'i island. The waters off the beach are a surf reef break in the region and because of this, it has played host for the surfing competition in the South Pacific Games. They are paddling distance from the beach, so no need to worry about using a boat to access this one.
Pastor Point
This location is as fun as it gets for beginners when it comes to surfing Samoa. Most locations require you to have a certain level of skill to cope with the waves. This spot provides a clean open-faced wall for surfers to glide down the slower-moving right-hander. However, experienced surfers can still enjoy it here where there is a Snapper Rocks break barrel section to experience.
Tiavea
You will need a four-wheel drive to get you to Tiavea, and you may also need to pay a fee to the local village for access. This is why this location may be more advantageous when going with a guide or a tour. But it is worth it once you do arrive. It has a few different breaks to offer. Farthest out, you will find that it is a heavy barrelling right hander swell, which needs some size to work. In front of the river mouth is a perfect playful area with rippable faces in different directions. To the left is a more challenging area with epic barrels on a lower tide. This area has something for all levles of surfers, so definitely one to add to the list or add a tour if you are interested in heading there.
Surf Camps in Samoa
Coming to Samoa, you may be wondering where you should stay. Often staying in a surf camp or resort gives you great access to some of the more hidden or difficult to access spots so you can enjoy surfing, as well as being able to enjoy the plusher surroundings. Samoa is not very built up or commercialised, so these options could be the best ones to consider.
There are plenty of surf camps and resorts to choose from when looking for somewhere to stay in Samoa. We would, however, recommend that you choose a destination that is close to the waves you want to surf and offers on-site services such as surf guiding, surf hire or surf tours, as these resorts will have plenty of experience in getting their guests to some of the more hidden and hard to reach surf spots in Samoa.
Here are some of our top recommendations for resorts and surf camps in Samoa.
Sa'Moana Resort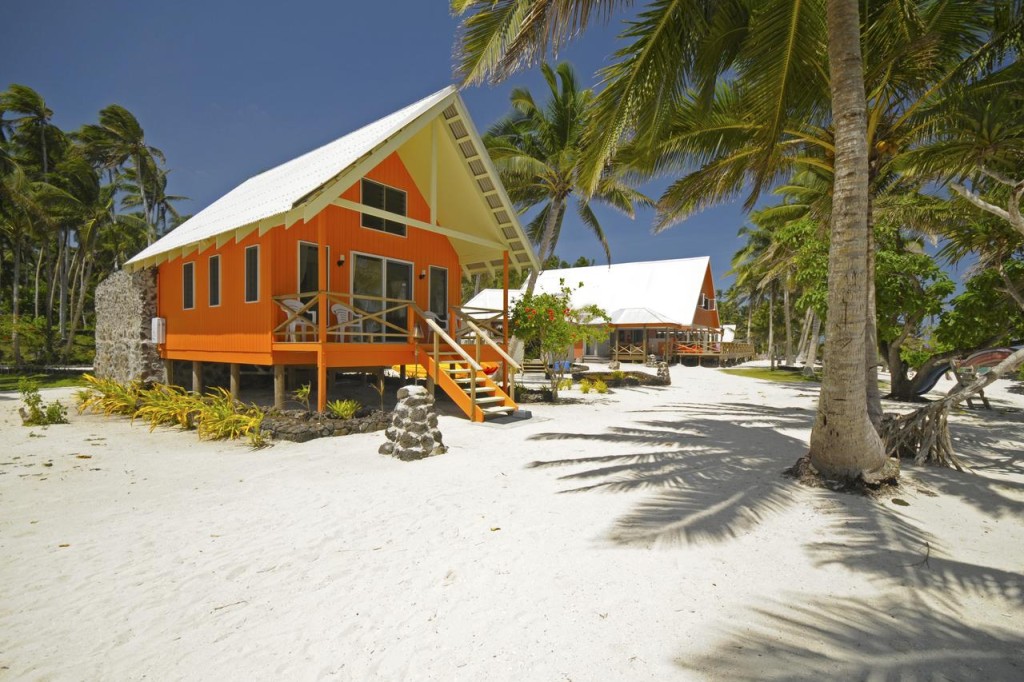 Sa'Moana Resort has beautiful luxurious bungalows that are right on the beach in Upolu's south coast. While this can be a great hub for some of the best locations to surf in Upolu, there are also plenty of non-surf options that people with you can enjoy when not out on the waves. It is definitely a little bit of luxury and isn't too costly either at $55/night.
Sinalei Reef Resort and Spa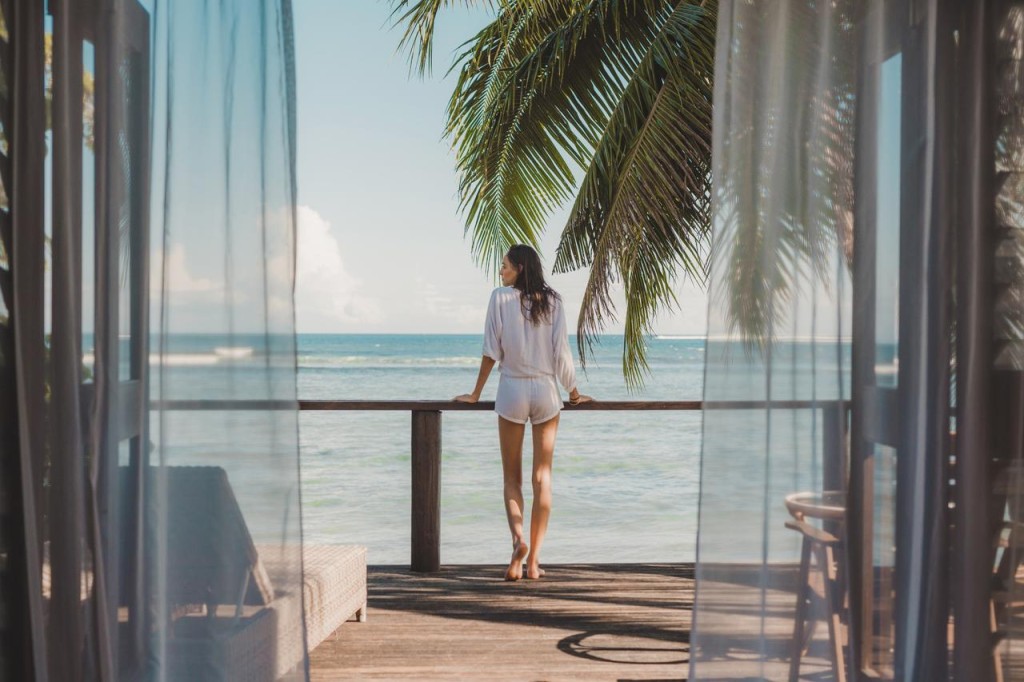 Sinalei Reef Resort and Spa is a five star rated location and is a mere 300-meter paddle to one of Samoa's best loved surf spots, Coconuts. There are surf guides on hand to take surfers by boat to seven world-class breaks, so this could be the ideal location for you to stay. Especially if you are wanting a little bit of extra luxury.
Coconuts Beach club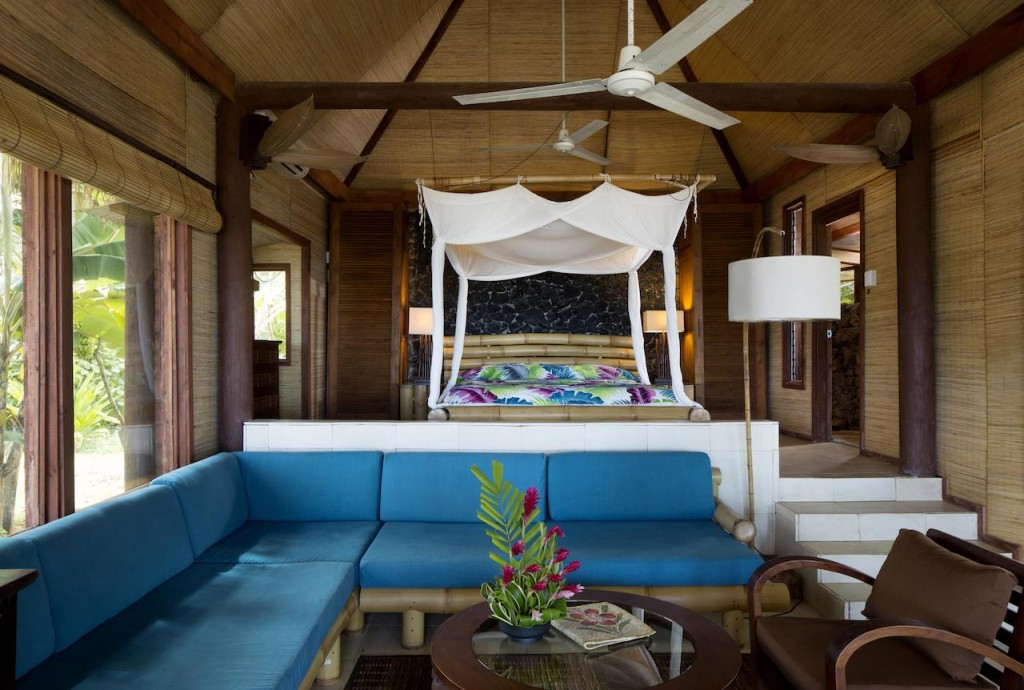 Located right beside the Sinalei is Coconuts Beach Club. It has all the luxuries that you would expect but is a high-end island resort that caters especially for surfers. There is a lot to experience here, and if you are heading to Samoa purely to enjoy surfing and nothing else, then this is the location to stay in.
Maninoa Surf Camp
Last suggestion would be the Maninoa Surf Camp. This is a more authentic island-style option to consider when it comes to accommodation as you will be staying in wall-less huts built meters from the lagoon beside the Sinalei Resort. However, you can also opt to stay in their beachside apartments if you prefer. This accommodation gives you boat access to some of the best surf spots on the island.
Surfboard hire in Samoa
When it comes to surfboard hire in Samoa, you will only find options on the island of Upolu and close to the capital of Apia. The south island has very little in the way of tourism, so you will only find the odd shop selling the basics. You may find that when it comes to surfboard hire, you will only be able to do this through some of the larger surf resorts, and even then, their board selections will be limited.
We would strongly recommend taking your own board with you to Samoa to make the most of the amazing waves on offer.
Surfing Samoa Conclusion
There is a lot to see and do when it comes to the islands of Samoa and the best thing about it is that the tourist side of things is just starting out. This is your chance to see some of the most beautiful beaches and catch the most epic waves in the heart of a place that hasn't been too commercialized.
You can enjoy the local surroundings, the tropical weather, and the great surfing opportunities. The main island of Upolu is a little more ready for tourists, but if you are happy to just go there for the swell and the waves then the south island is still one to consider. Just make sure you are aware that surf rentals may be few or far between in that part of Samoa.
Enjoyed our Complete Guide to Surfing Samoa? Check out some of our other Surf Travel Guides here.