A Complete Guide to Surfing Santa Barbara in California

Disclaimer: This article contains affiliate links. We may receive a small commission if you make a purchase through one of these links. Please read our Affiliate Disclosure for more information.
Thinking about surfing Santa Barbara in California?
This is our complete surf travel guide. Read for everything you need to know about surfing in Santa Barbara.
Santa Barbara is the ideal California dream of fun, sun, and surfing like you wouldn't believe. Whether you're an avid boarder or a first-timer, this cozy beach-side town is guaranteed to fulfill your needs. The surf here is so good, in fact, that iconic surfing names like Pat Curren and Shaun Tomson have decided to call the place home. And, it isn't just a surfing hall of fame you can expect to enjoy during your stay. You'll also get to head to some of their favorite spots, and the best surfing locations on the West Coast.
Of course, with so much surf on offer, you may be at a loss as to where you should head. Lucky for you, this is a location that truly offers surf destinations for every skill, complete with mild tides and moderate temperatures to ensure enjoyment pretty much year-round enjoyment. To save you the hassle of researching every last surfing Santa Barbara hotspot, though, we're going to talk you through everything you need to know to plan your trip.
When is the Santa Barbara surf best?
Surprising as it may seem, any Santa Barbara expert will tell you that a winter trip is always your best bet for quality surfing. Admittedly, beginner surfers might still enjoy a stay between September-November, but the best waves are undoubtedly from around March-May, or perhaps even earlier.
Ultimately, the benefits of visiting at these times are ten-fold, and you really aren't sacrificing much with California temperatures always pretty decent. Still, west swells make for the best waves during the winter months, not to mention that those beaches will be a hell of a lot quieter, ensuring you can actually fit your board on the beach without fighting the hordes. The chances are that your flights and accommodation will be way cheaper, too, so it's a better situation all-round!
Surfboard Rentals in Santa Barbara
Traveling with surfboards can be tricky, and wetsuits take up more bag space than many of us can manage. That's why many surfers just choose to rent gear once they arrive. If you're new to this whole surfing thing, it's possible you don't even own all this stuff yet! Luckily, Santa Barbara has some fantastic rentals to get your surf trip off to the best start.
Offering surfboards and wetsuits galore, Lovewater Surf Co. is definitely worth a visit. They do package deals that could see you securing both essentials for 2 hours at $35, or four hours for $45. Even better, you can book your rental here in advance online, and select to pick your gear up from three top Santa Barbara beaches. If it's ease you're after, then these guys have you got you covered.
Cal Coast Adventures also offer affordable rentals that won't let you down. These guys carry a variety of longboards and shortboards, as well as the option of additional straps should you need them. What's more, they'll let you rent a wetsuit and board for a mere $45 for the entire day, with just a $25 top-up charge for every additional day after. If you're looking for long-term rental solutions, then it's difficult to imagine a better option. Again, you can book online, though bear in mind that beach pickups are only available during the summer, meaning you'll need to visit their Carpinteria Street location if you're surfing Santa Barbara at any other time.
Santa Barbara Surf Spots
It's the moment you've all been waiting for so, without further ado, which Santa Barbara beaches are worth your surf?
Rincon Point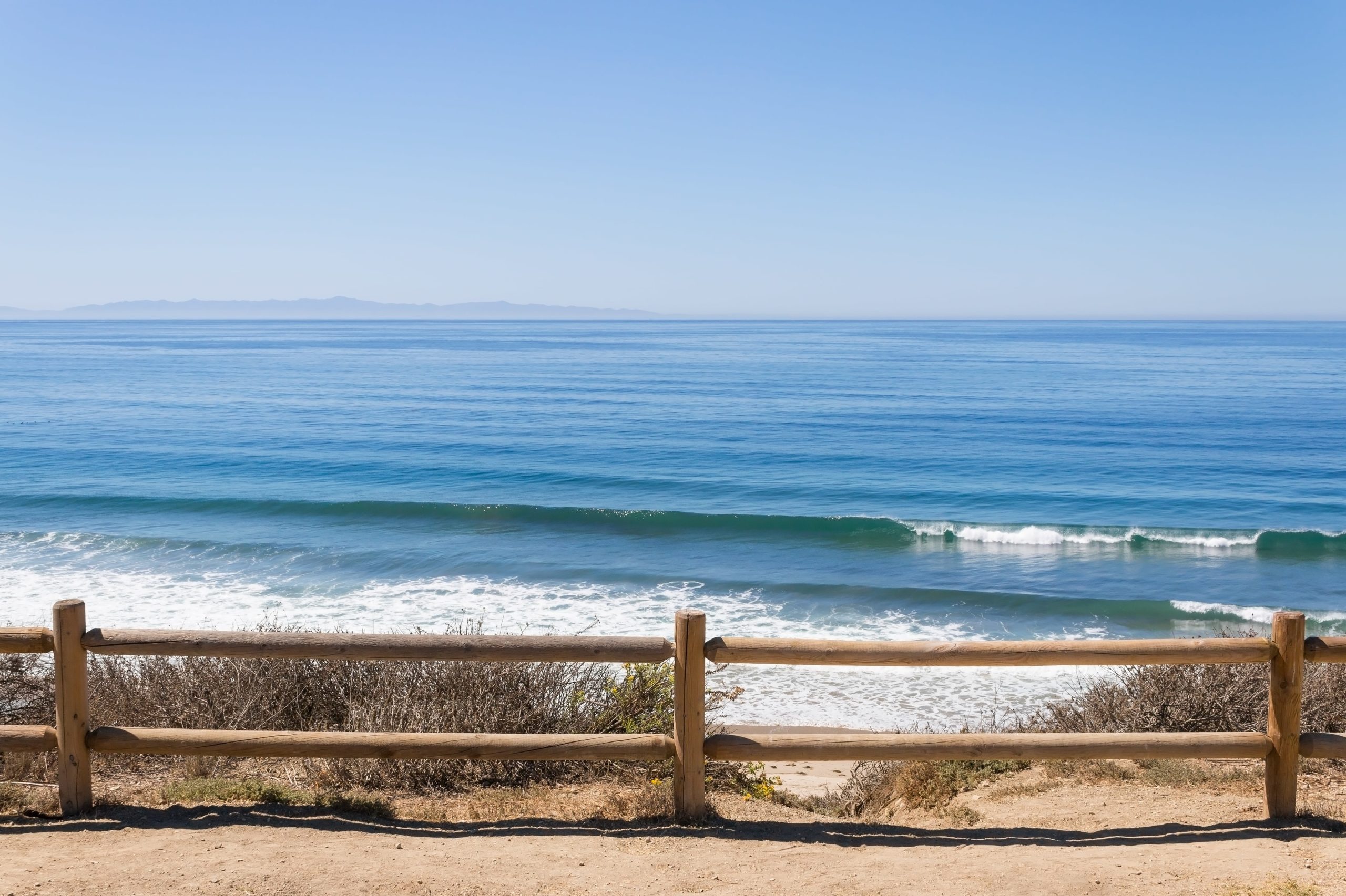 With a nickname like 'The Queen of the Coast,' and a prime picture spot on the wall in most California surf shops, we had little choice but to start with the stunning Rincon Point. This hotspot has been the testing ground for many surf designs and famous faces, and the waves here can peel for upwards of half a mile. The beach is even set into three distinct riding areas, condition dependent. However, given that even the pros consider this the 'holy grail' of surfing, beginners might want to steer clear and leave Rincon to the experts.
Leadbetter Beach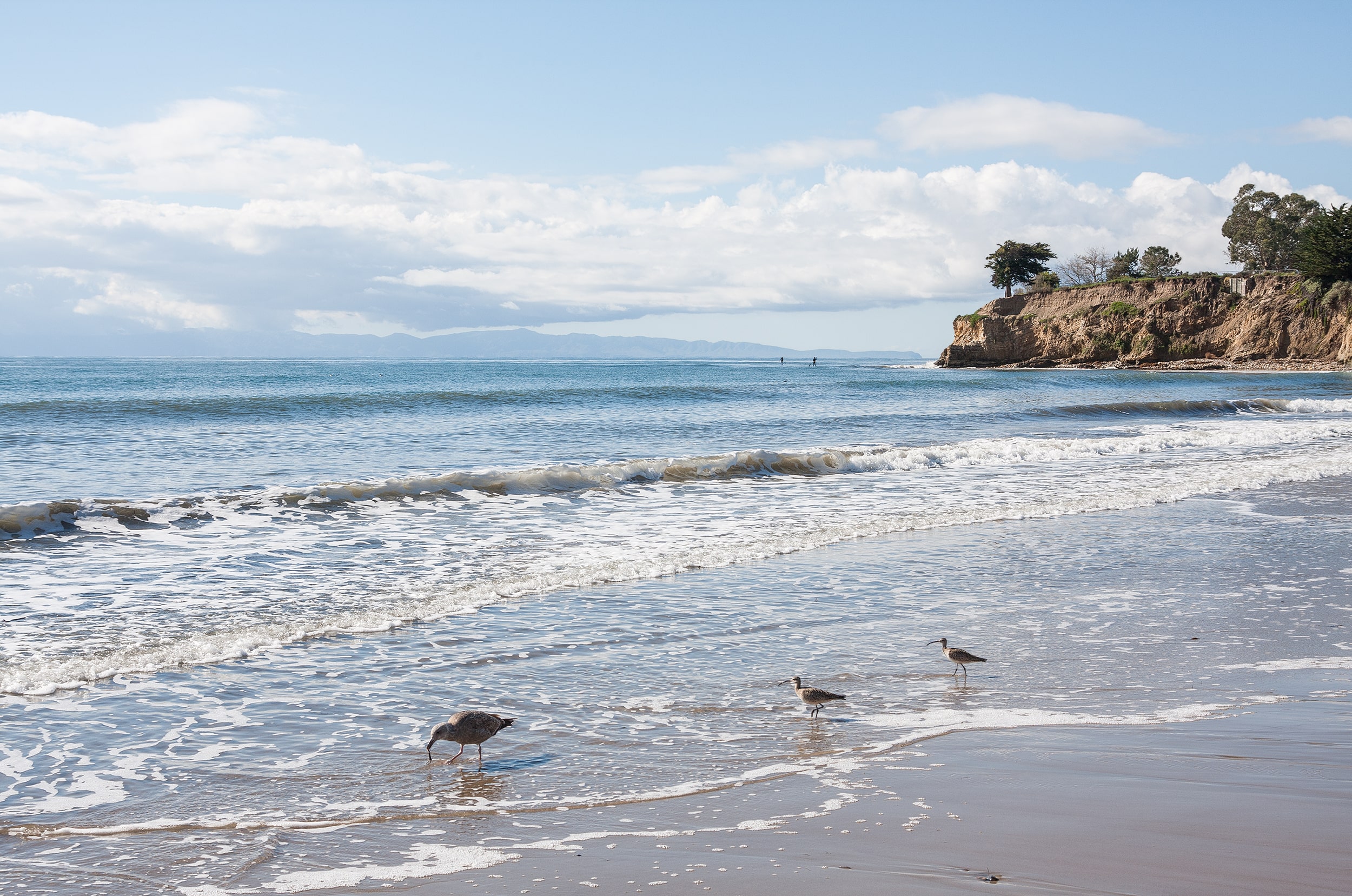 Just west of Santa Barbara harbor, Leadbetter Beach makes for a much more extensive surfing skill set, with long and straight waves that are ideal for beginners, or just pros who fancy taking it easier. The long stretch of beach also makes for the perfect relaxation between sessions, meaning that this could be the ideal spot for days between heavier sessions, or just learning the art at your own pace.
Refugio State Beach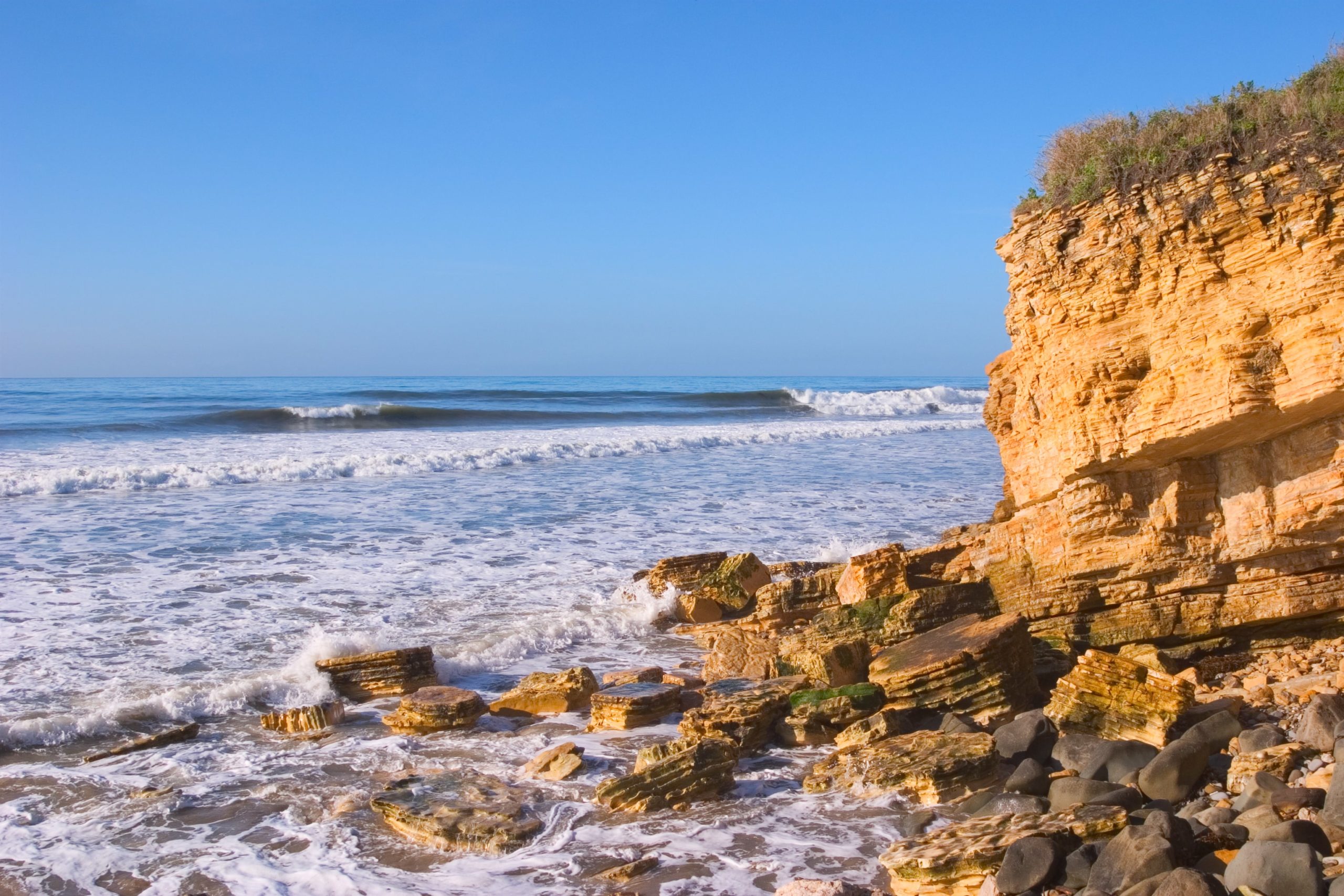 One for the learners now, and Refugio State Beach does not disappoint. Famously known as one of the best beaches in Santa Barbara, the long and calm point break waves are just crying out for surfers at the start of their journeys.
El Capitán State Beach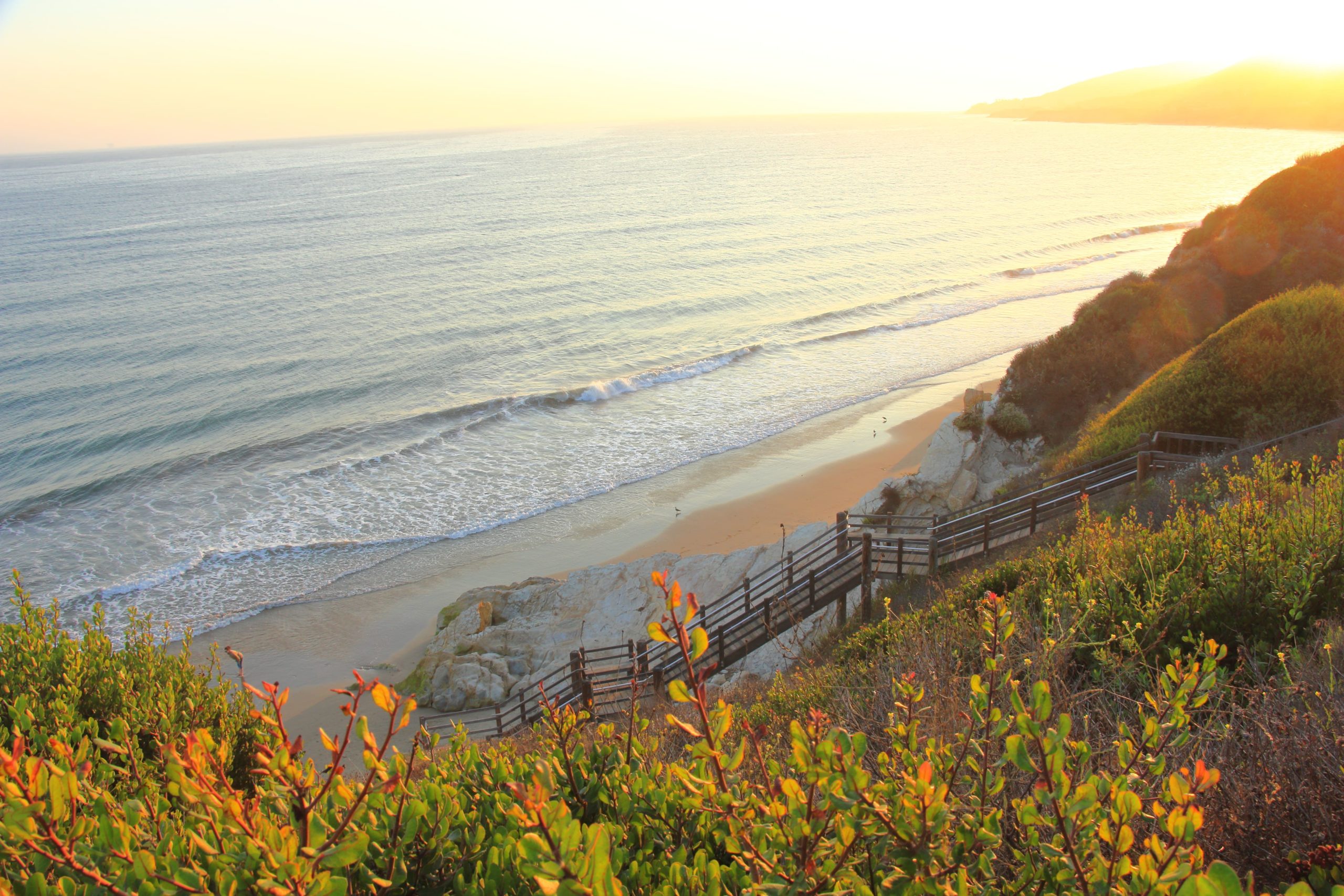 From one extreme to the other, El Capitan State Beach is not one for the faint of heart. This is one of the best cobblestone point breaks in California and something of a surfing goal to reach during your trip. Pick the right day to head here, and you can enjoy some of the finest Californian barrels on offer, not to mention stunning west swells at pretty much any time. Take note that this one isn't one to take lightly, with complex conditions and a sharp rocky break. Try it if you think you're brave enough!
Jalama Beach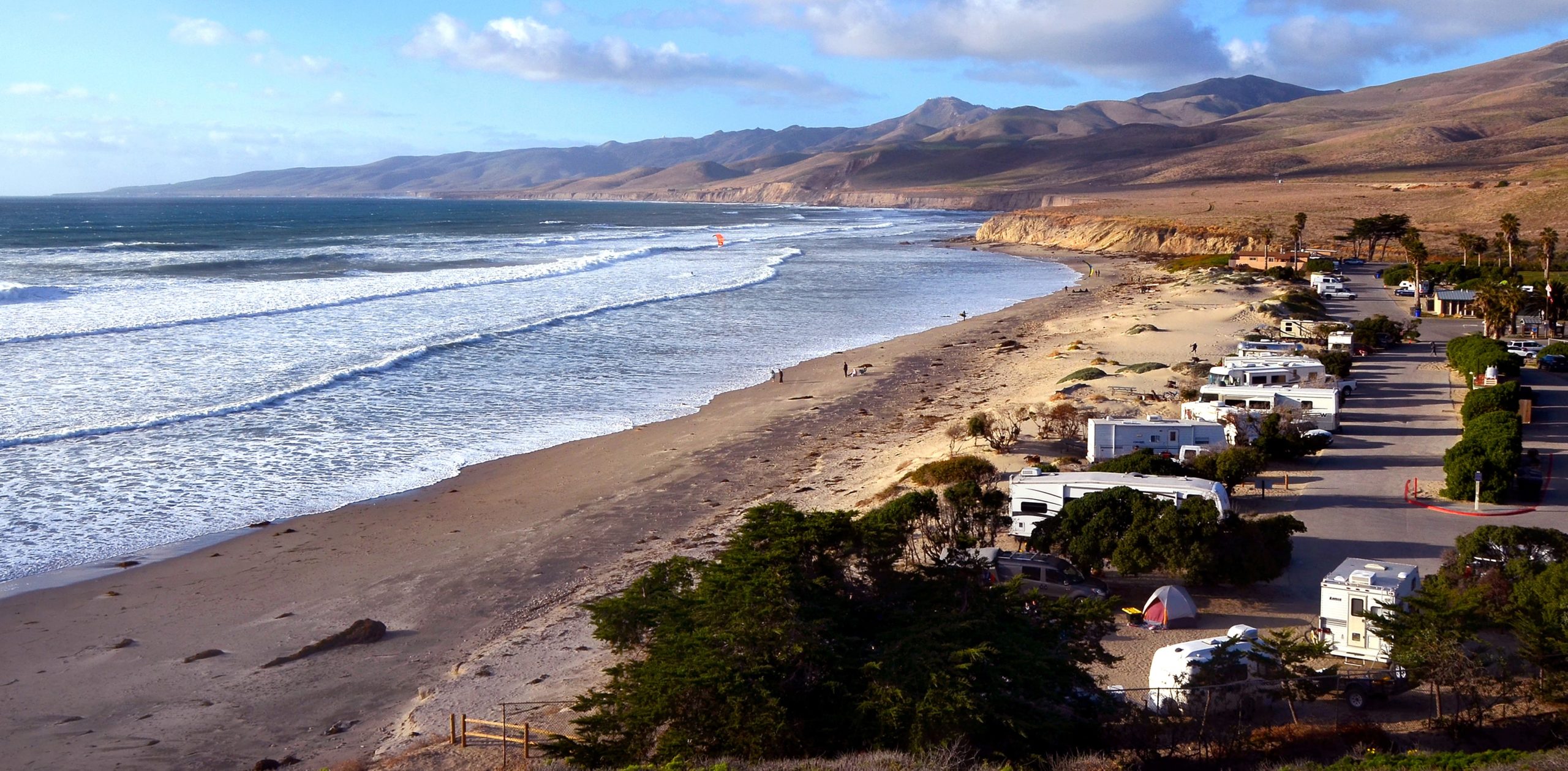 While conditions at most of the locations on this list are entirely weather dependent, Jalama Beach offers consistently quality swells due to its location off-the-beaten Santa Barbara trail. Admittedly, it is a bit of a trek out to this hot spot just north of Point Conception, but many find that the walk is worth it for exposure to high winds, and enjoyment from beach and reef breaks. Again, you need to know your way around a board to hit the surf here, but experts are guaranteed to enjoy the experience.
Santa Barbara Surf Schools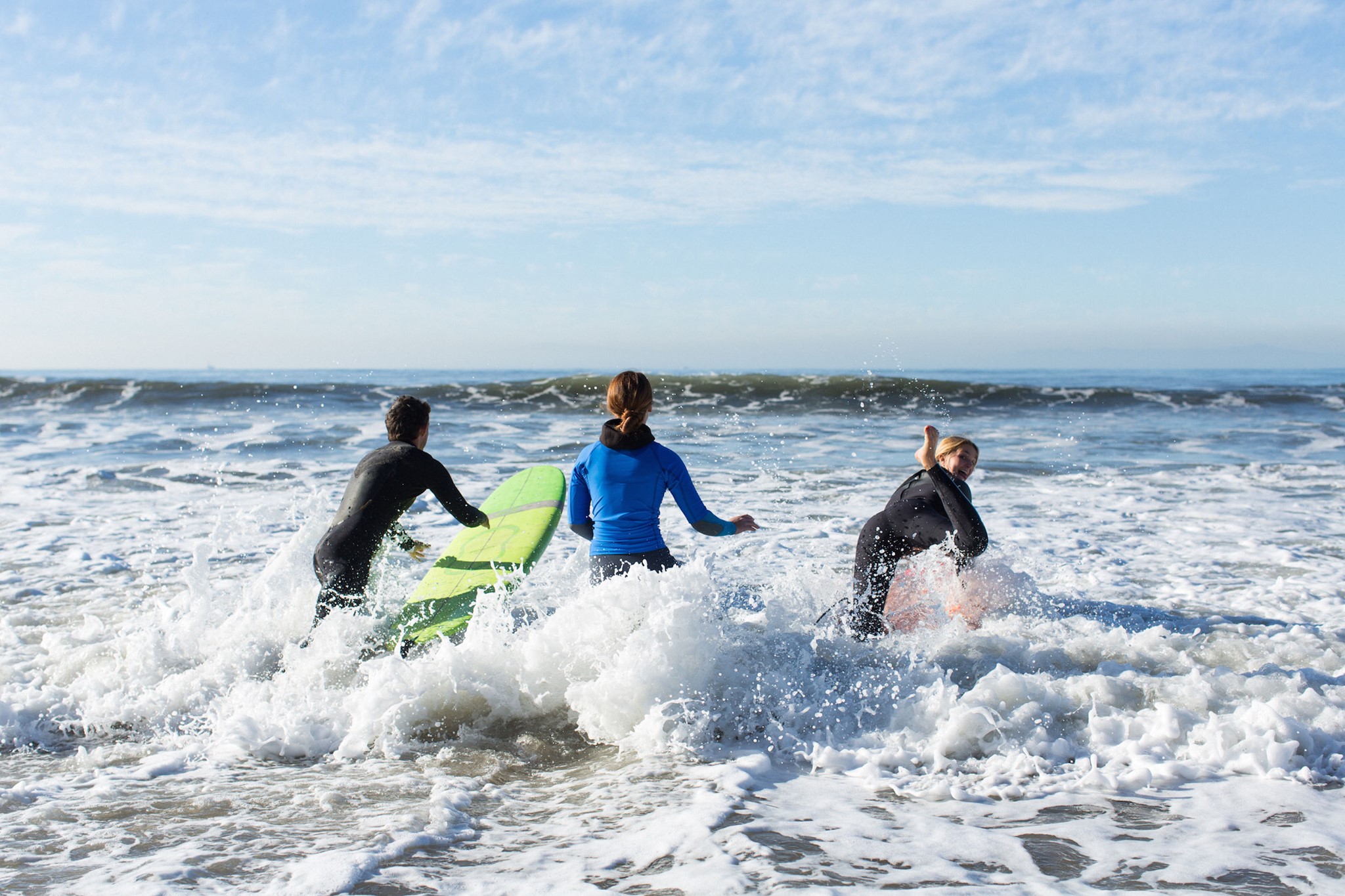 While hitting beginner-friendly Santa Barbara beaches can make the learning process much easier throughout your trip, you might also want to book up for some proper lessons during your stay. How else can you guarantee that you return as a champion of the waves? Luckily, Santa Barbara has plenty of learning opportunities on offer,
Having held the accolade as Santa Barbara's #1 surf school since 2003, Santa Barbara surf school is a fantastic place to start learning. What's more, their lessons are fully adaptable to you, with private sessions available for individuals, couples, or even groups of 5+. Lessons each take 1.5 hours, and pricing very much depends on the size of your group. One-on-one sessions cost $95, while groups of 5+ can expect to pay $65 each. Still, surfboards and wetsuits are included in that price, and a deal at the time of writing means you can get 10% off your second and third lessons.
Premier surf school 'Surf Happens' is another appealing option when surfing Santa Barbara; offering two-hour+ lesson slots to groups and individuals of varying skill sets. They even cater for kid's lessons if you wanted to make this a family affair. There is less focus on individual lessons with these guys, but their group offerings are next to none, and they even provide day sessions if you desire. Admittedly, pricing here is a little higher, with top tier lessons reaching $200, for which you can enjoy 4 hours of surfing and games, as well as a beach lunch. If you're looking for a more intensive one-time learning experience, this could be ideal.
Surf Resorts in Santa Barbara
You are, of course, going to need the ideal accommodation to keep you close by all those surfing opportunities you have lined up. Luckily, there are plenty of beachfront options that could see you close to the surf at all times.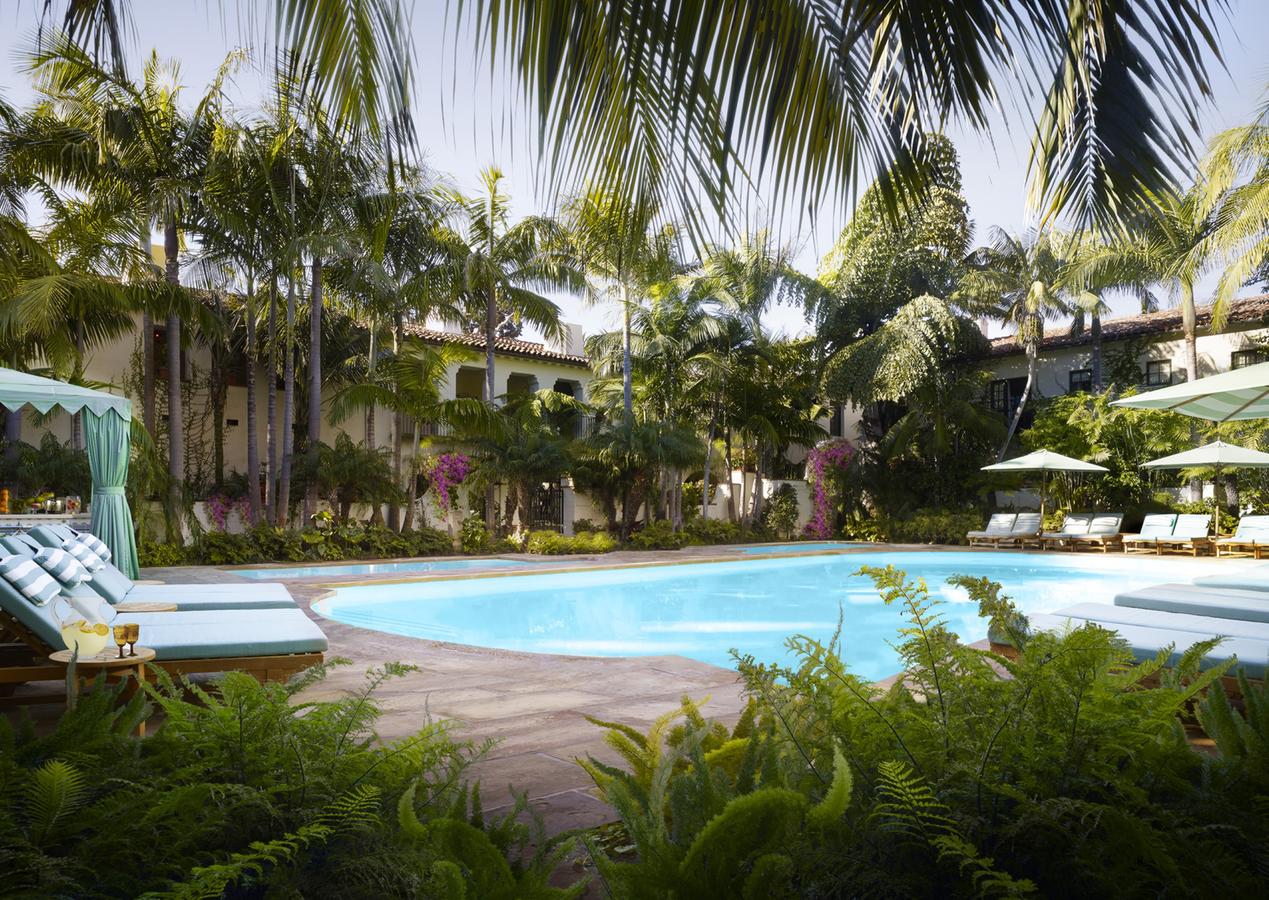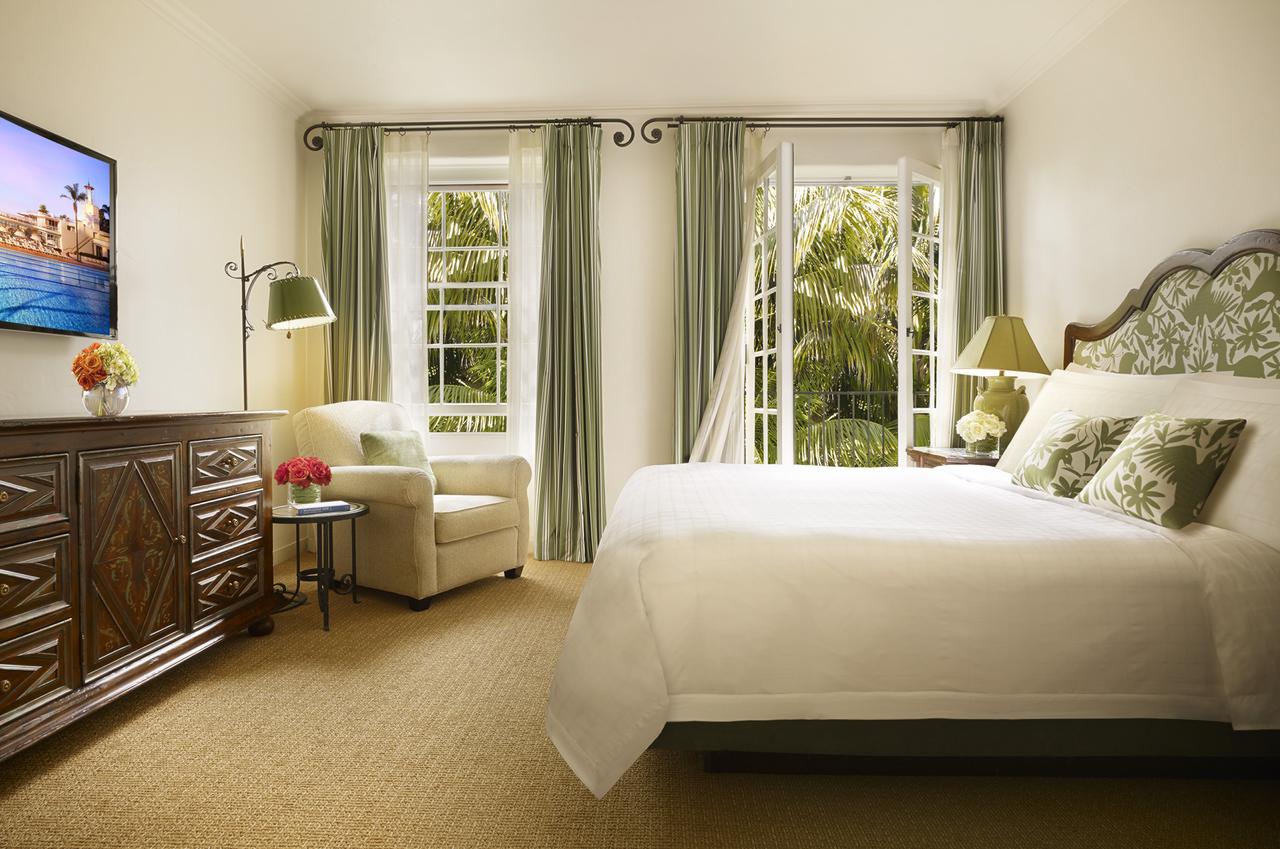 Perhaps most spectacular is the Four Seasons Resort The Biltmore, at $545 a night its located for luxury opposite Santa Barbara's best coastline.
For something more modest, though, there are also options like Best Western Beachside Inn, at $216 a night it is just seconds from the water and mere minutes from Santa Barbara harbor.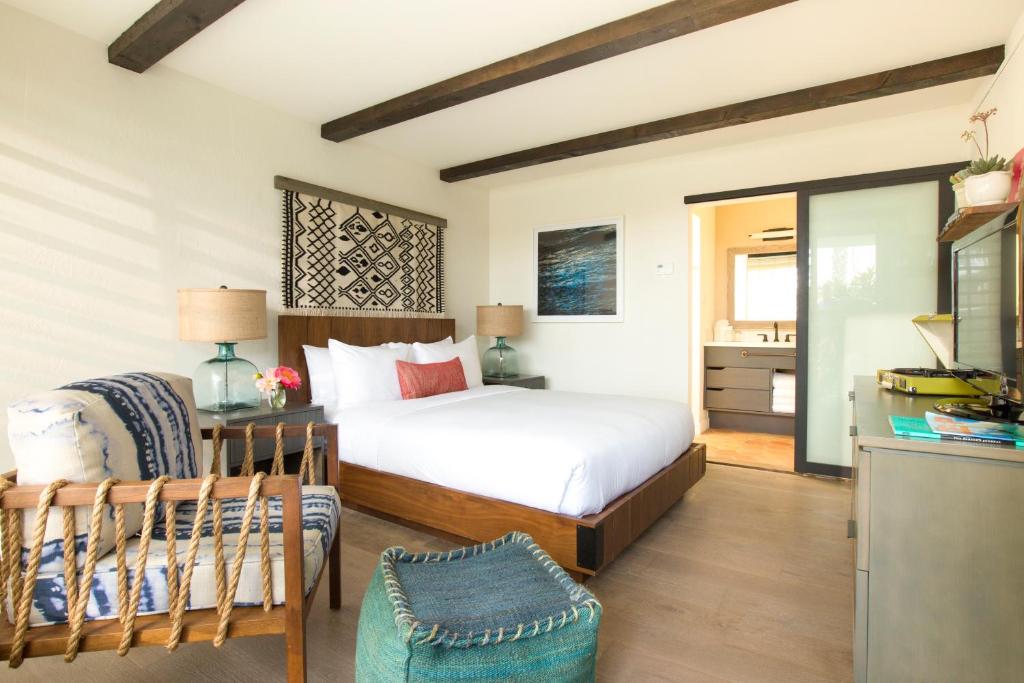 But our personal favorite for a surf trip to Santa Barbara is The Goodland. If your idea of the ultimate California retreat is longboards, poolside cocktails, and coastal cuisine, make sure to check-in at this Santa Barbara hotel, at just $173 a night it's a steal.
And, the surf-friendly options don't end there. Simply plan where you intend to catch the most waves whilst surfing Santa Barbara, and you can bet there are plenty of surf resorts and hotels in the vicinity.
Wrapping up Surfing Santa Barbara
Santa Barbara hasn't earned its place in the surfing hall of fame for nothing, and there really is something for everyone in this California hotspot. Even on days when you don't fancy getting in the water (which is unlikely, right?), Santa Barbara offers a zoo among other fantastic activities.
So, whether you've had your eye on the Santa Barbara coast for a while now or hadn't even considered it until reading, we highly recommend you book up for your next surf trip.
Enjoyed our Complete Guide to Surfing Santa Barbara? Check out all of our Surf Travel Guides here.