Thinking about surfing Tamarindo in Costa Rica?
This is our complete surf travel guide. Read for everything you need to know about surfing in Tamarindo.
Along the Northern Pacific coast of Costa Rica, not too far from Playa Langosta, you'll find the ever-popular surf town of Tamarindo. Situated in the province of Guanacaste Caste on the Nicoya Peninsula, it's a normally quiet, relaxed town, but the vacation season brings a whole wealth of tourists and surfers to catch some waves and enjoy the surrounding tropical beauty.
Tamarindo Surf Season
The best time of year for surfing Tamarindo is from March to October, making for a long surf season that continues even when the vacationers have packed up and left off. As such, it's no surprise that many surfers stick around for a lot longer than just a couple of weeks.
How to get to Tamarindo
Most people get into Tamarindo by air. The nearest airport is the Daniel Oduber Airport in Liberia, with connections from a wide range of cities, including Houston, Atlanta, New York, Panama, Toronto, and Miami. Once you arrive at the airport, you're roughly 45 minutes out of the city.
At the airport, it's easy to arrange for a taxi or shuttle to pick you up, to hire there on the spot (though this is often more expensive) or to take a public bus (though this takes around 2 hours to reach the city due to detours).
There's also the international Juan Santamaria airport, which is about 4-5 hours out of Tamarindo. If you're up for a long, scenic drive, there are plenty of car rental companies you can find at the airport.
Many travelers to Tamarindo make their way there from San Jose, California. There, you can pick up daily flights to Tamarindo that take around 45 minutes. There's also a local bus that takes around 6-7 hours from San Jose to Tamarindo. While this is a long trip, the bus does at least offer something of a scenic route, showing off some of the gorgeous Costa Rican countryside on your way to the city. There are also plenty of private shuttles you can take from San Jose to Tamarindo.
Tamarindo Surf Camps
The surfing industry turned Tamarindo from a relatively sleepy fishing village into one of the most popular surfing destinations in all of Costa Rica. As such, it should be no surprise that the accommodation here is designed to be as surf-friendly as possible, with several high-quality surf camps, hotels, bed and breakfasts, and other lodgings at your disposal.
For individual visitors, you are spoiled for choice. However, those who are traveling as a group will also be able to find plenty of cost-effective yet comforting holiday rentals. There's nothing like a little private part of paradise when you want to relax after a day of hard surfing. Here, we're going to explore some of the best places to stay when surfing Tamarindo, what they offer, and who they might suit best.
15 Love Bed and Breakfast offers a peaceful retreat when you're done surfing, and also a little something extra to keep you active and entertained? As the name suggests, the 15 Love Bed and Breakfast has the fun quirk of having two tennis courts. Otherwise, it's a perfectly lovely and spacious bed and breakfast, bringing clean contemporary design and open plan rooms with some nice amenities, including a tropical lounge area and a juice bar.
It is only 200 meters away from the beach, meaning you're about a couple of minutes away from the sun, sand, and surf. There are standard king, suite king, and two-bedroom apartments on offer, with rates starting from $124 a night including full breakfast, too.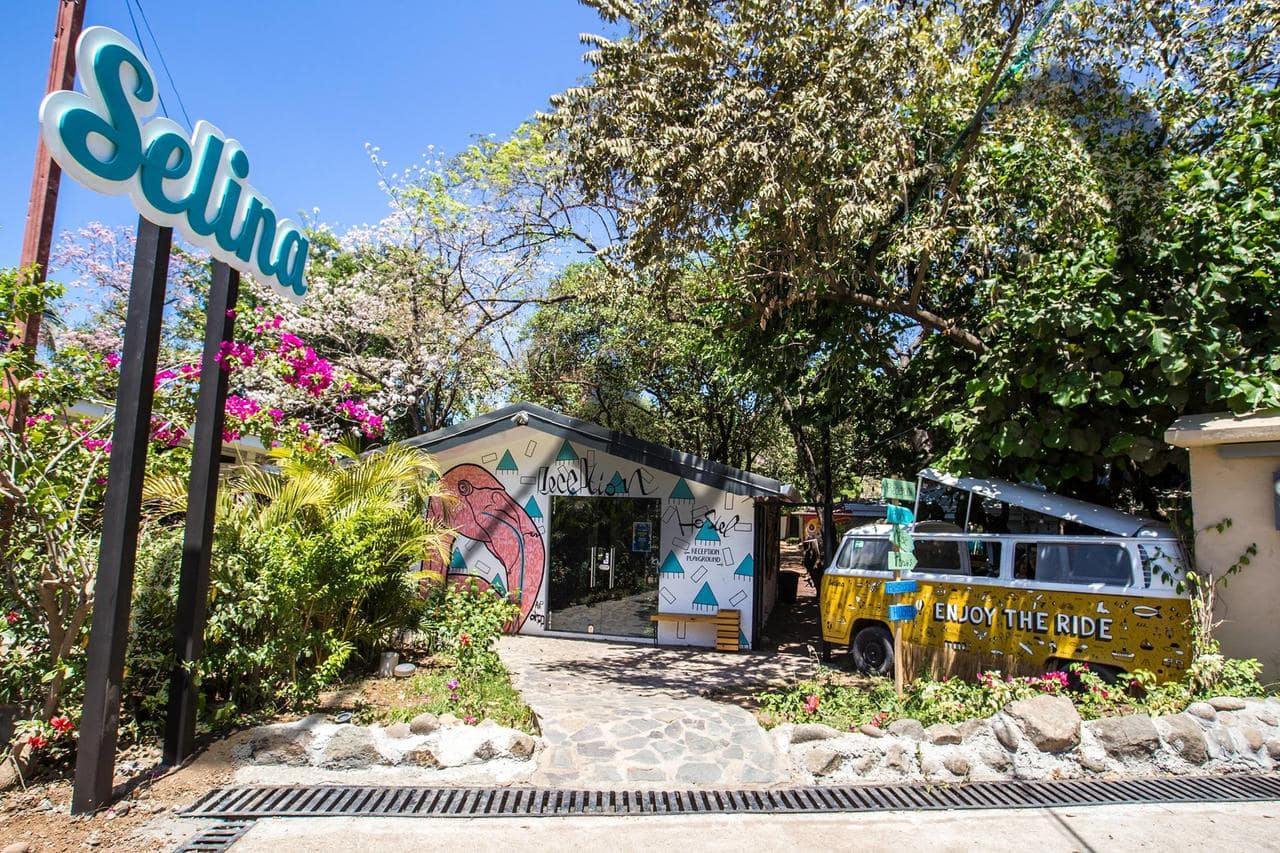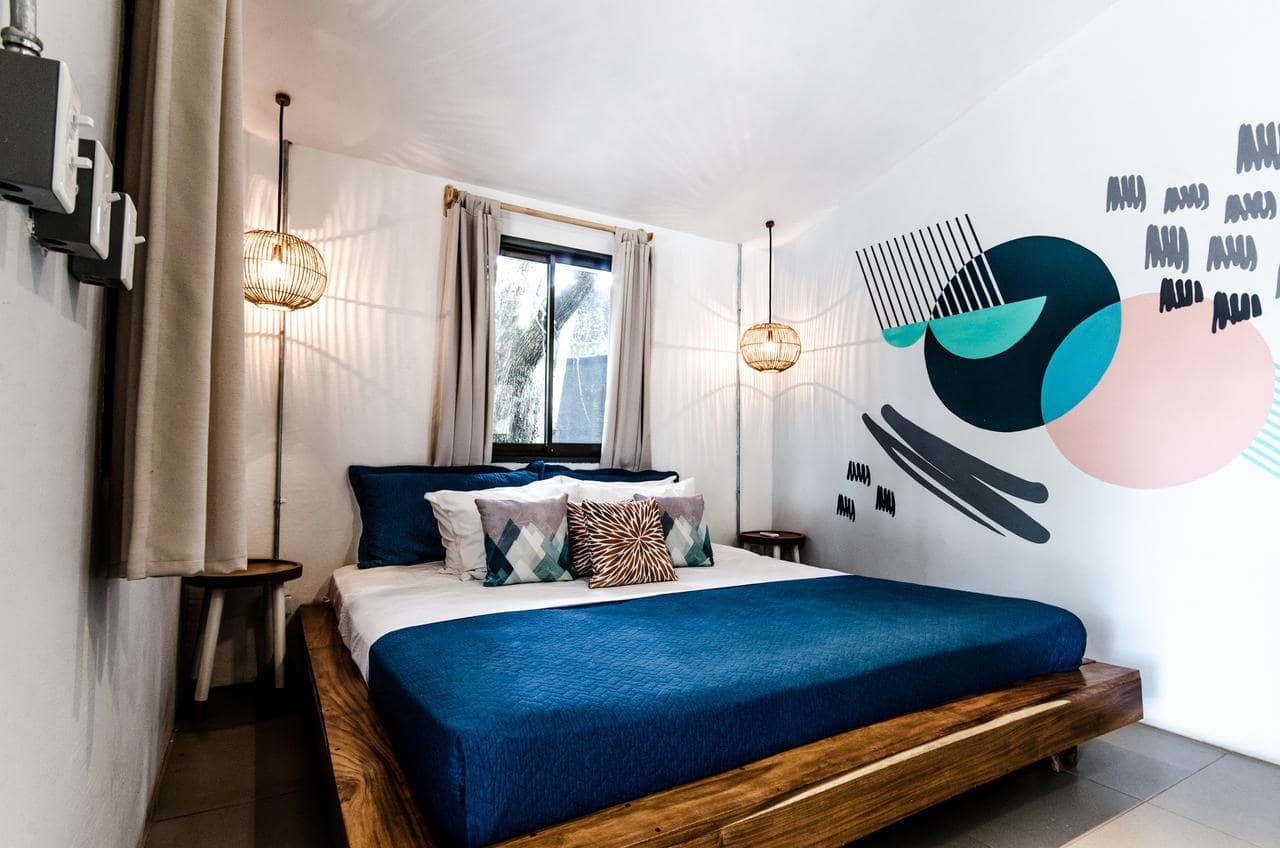 Selina Tamarindo is a hotel and surf camp situated right across from Tamarindo Beach. If you're one of the many newcomers looking to learn to surf amongst the best climate and conditions, then you might want to choose accommodation that also teaches you how to handle the waves. Surf lessons, surf camps, and board rentals are all available here.
However, if you're not looking to learn, then you can still enjoy the accommodation offered by one of the best beach hostels in Tamarindo. Besides the excellent condition, it's a laid back space with more amenities than you might expect from the average hostel, including AC, hot showers, free Wifi, a kitchen, and a super comfy common area. You can book a room at Selina Tamarindo for a reasonable $75 a night.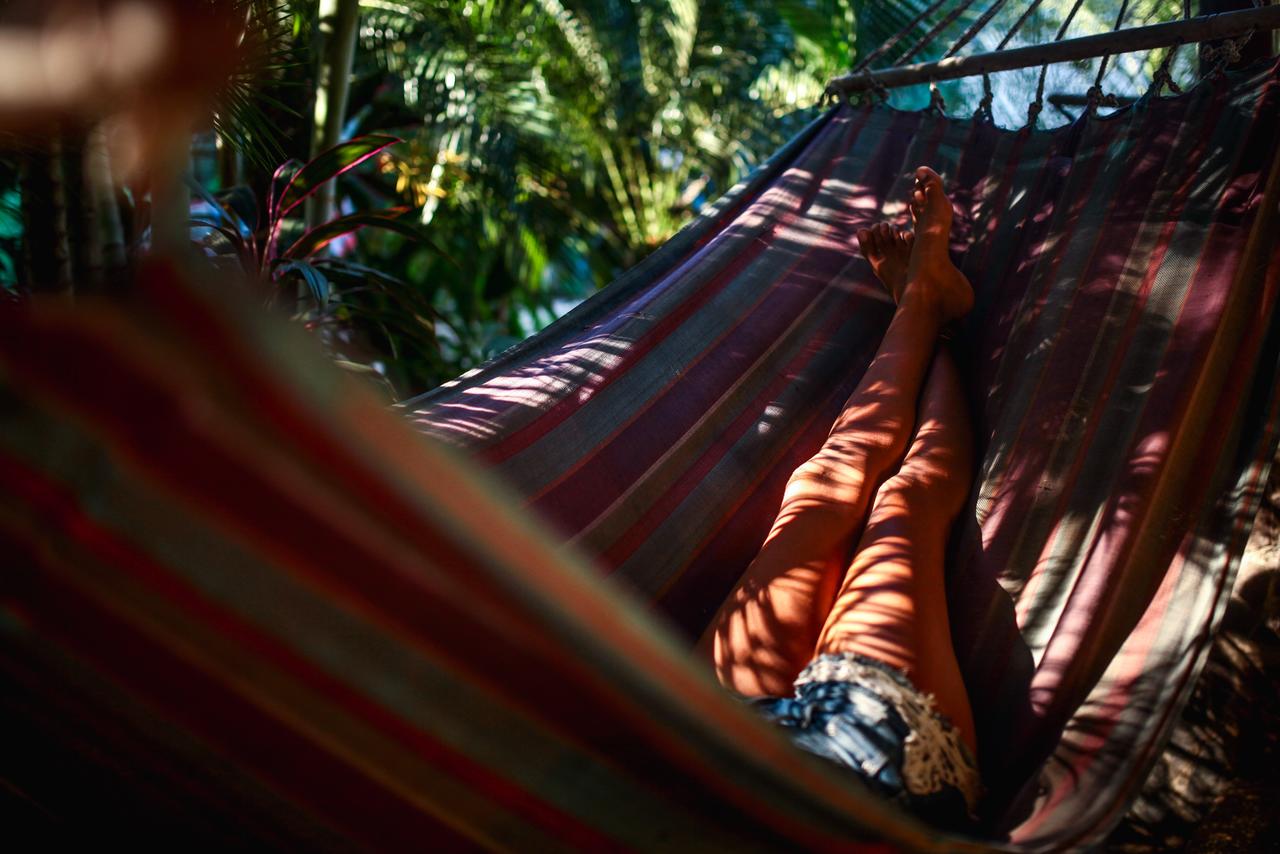 If you're coming to a surfing community, then you might be the type to want the complete surfing lifestyle experience, including an incredibly chill place to stay, hang, and meet some other travelers. That's precisely what the Tamarindo Backpackers Hostel offers, as well as being right next to the beach.
As well as offering the highly lauded SALT Surf School (or Surf as Life Therapy), Tamarindo Backpackers Hotel offers both private and shared rooms from $50 a night. There's free high-speed Wifi, free towels, a pool with jacuzzi jets to cool off in, all-day air conditioning, and even free coffee.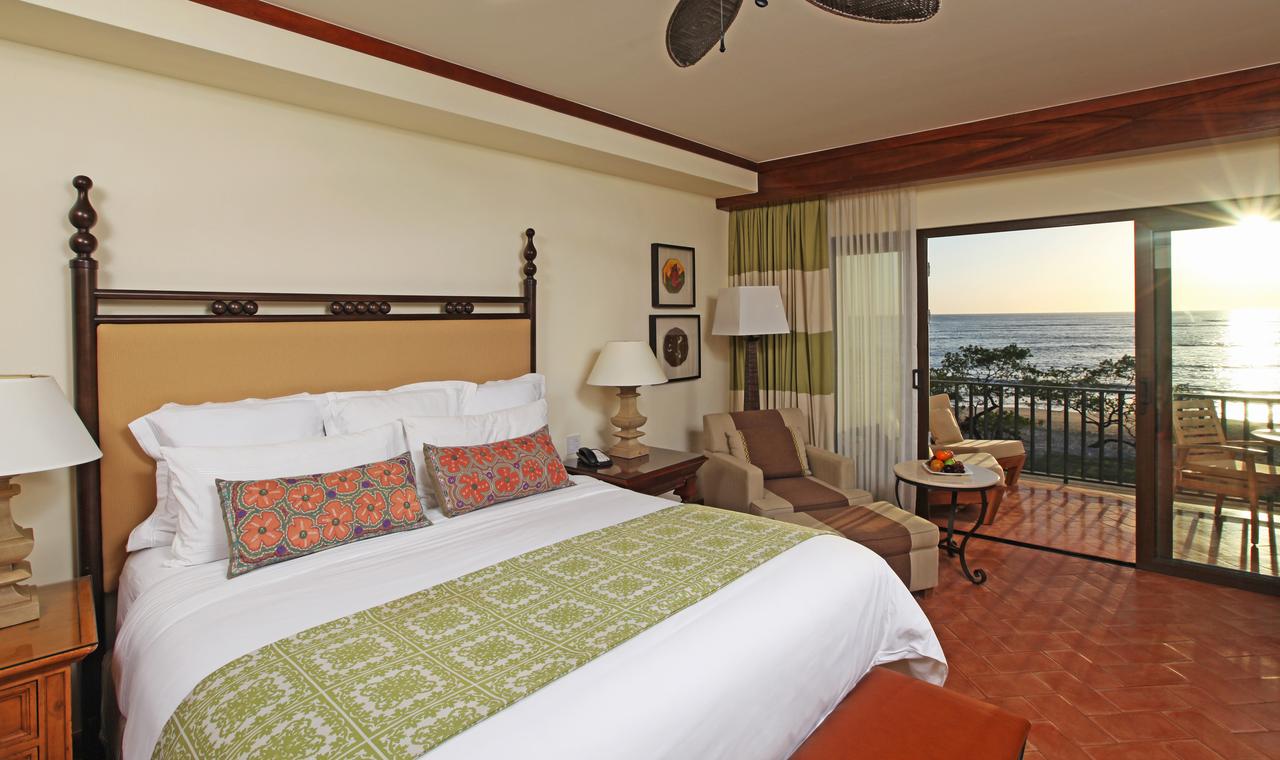 If you're looking for a more luxurious stay whilst surfing Tamarindo, you may want to check out the JW Marriott at Guanacaste. Part of a world-famous premier hotel chain spanning the world, the JW Marriott at Guanacaste is roughly 4 miles from Tamarindo, meaning you can get there in less than an hour simply by walking. It's a little further removed from some of the options that are right on the beach, but it offers the premium hotel experience in exchange.
With multiple room types on offer, it is packed with amenities, including AC, a beauty shop, bookstore, ATMs, buffet breakfasts, and even babysitting services. If you can fit a world-class hotel experience into your Tamarindo trip budget, then it's worth considering at $629 a night.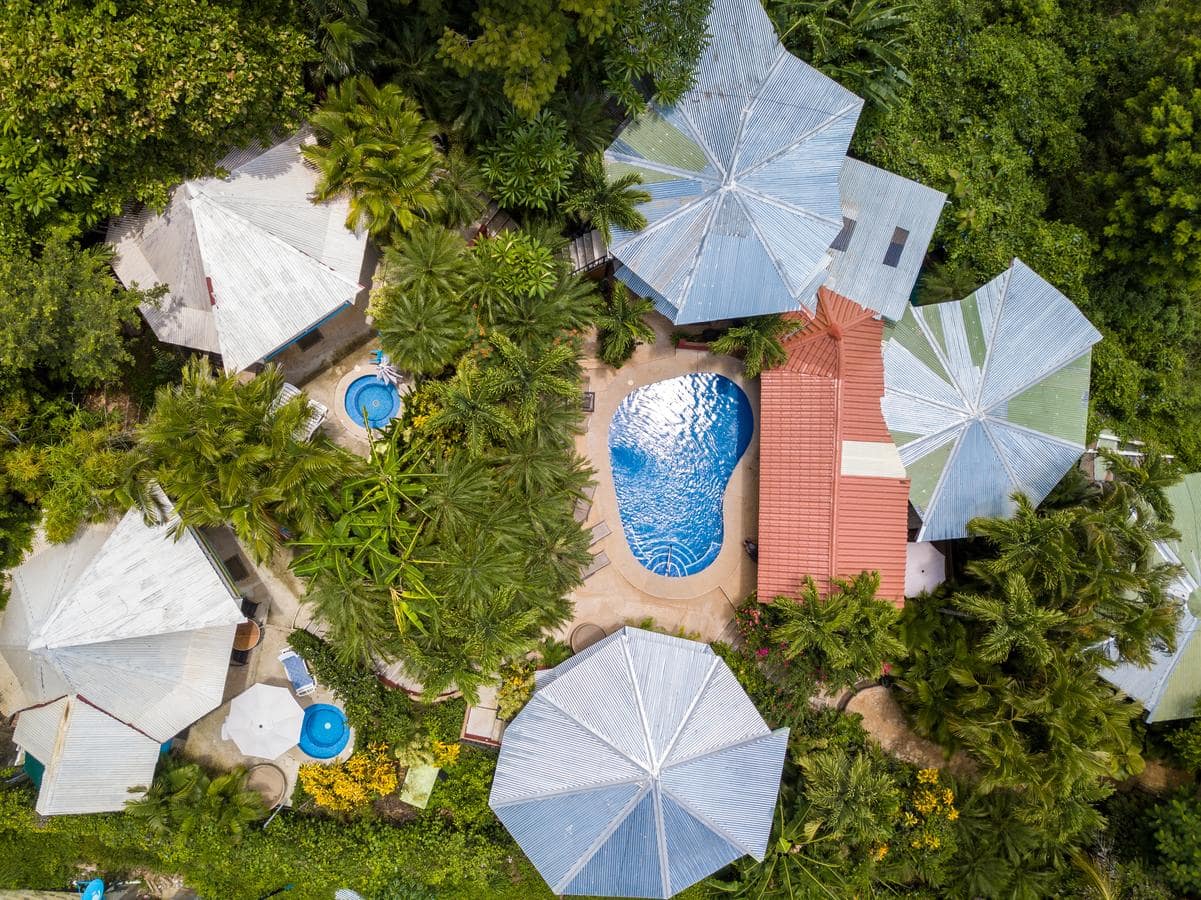 Our final surf camp recommendation in Tamarindo is Tamarindo village. Tamarindo Village is a three-level community of lovely little villas, perfectly positioned for the beaches, shops, and eateries. Situated on a hillside overlooking the greenery and ocean below, it's an idyllic retreat.
There are villas of all shapes and sizes, each of which has spacious bathrooms, garden showers, loft bedrooms, modern kitchenettes, and everything you need to make yourself feel at home while on your trip. Tamarindo Village also offers regular activities, so be sure to check what's happening if you end up staying. You can book a room here from $64 a night.
Surfing Tamarindo
There are plenty of fantastic surf spots near Tamarindo, whether you want to stick close to the city and all of its surf schools or if you want to head out for the more adventurous and often more challenging spots north of the city. Here, we'll take a closer look at some of the best surf spots in Tamarindo.
Playa Tamarindo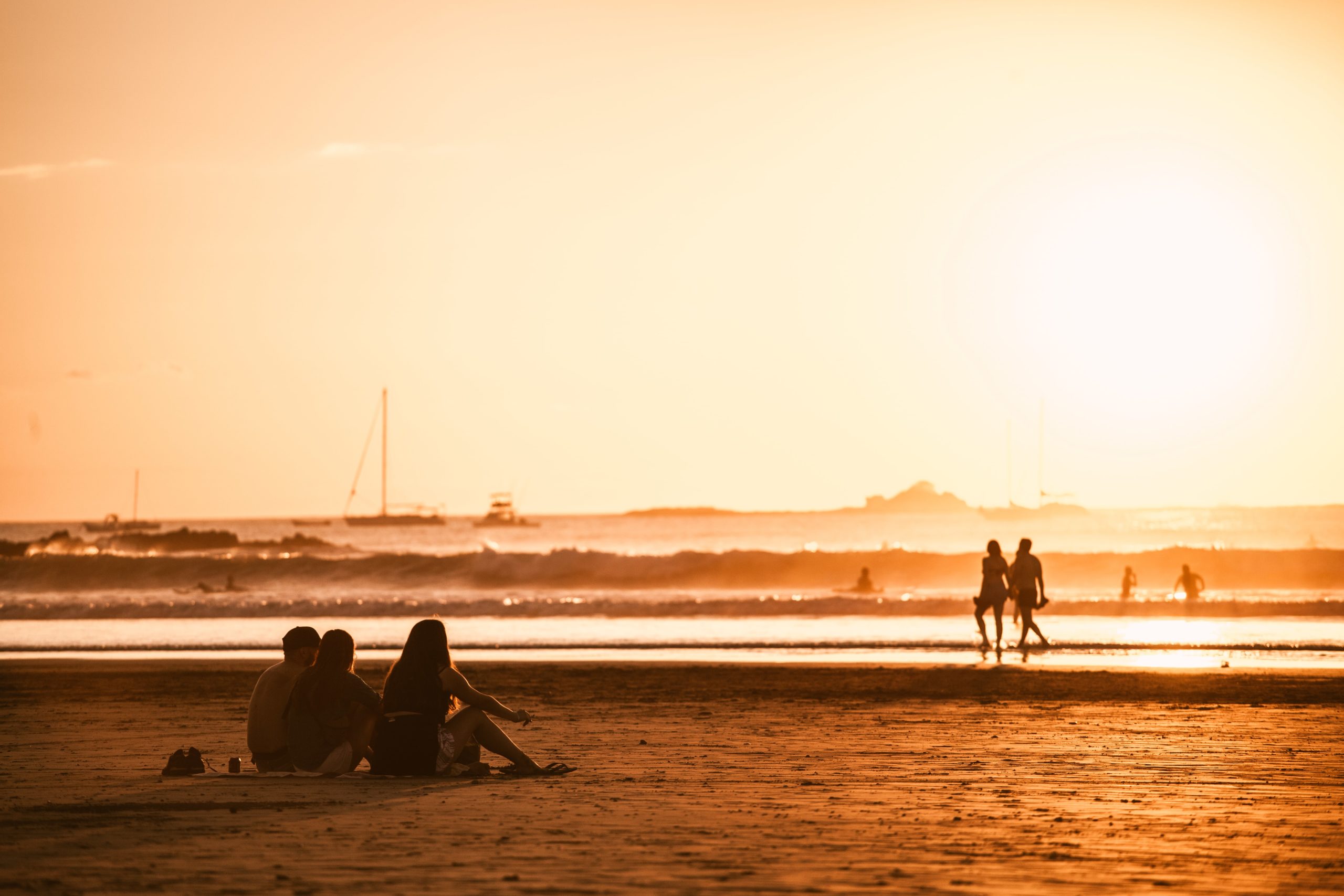 The beach that's situated right outside the city, a long coast of smooth white sand and fantastic waves at the mouth of a river. Strong currents during tidal fall make for some excellent surfing, especially on the breaks of Pico Pequeno and El Estero. These are practically designed for more advanced surfers, but there are plenty of surf schools nearby to help newcomers sharpen their skills.
Playa Langosta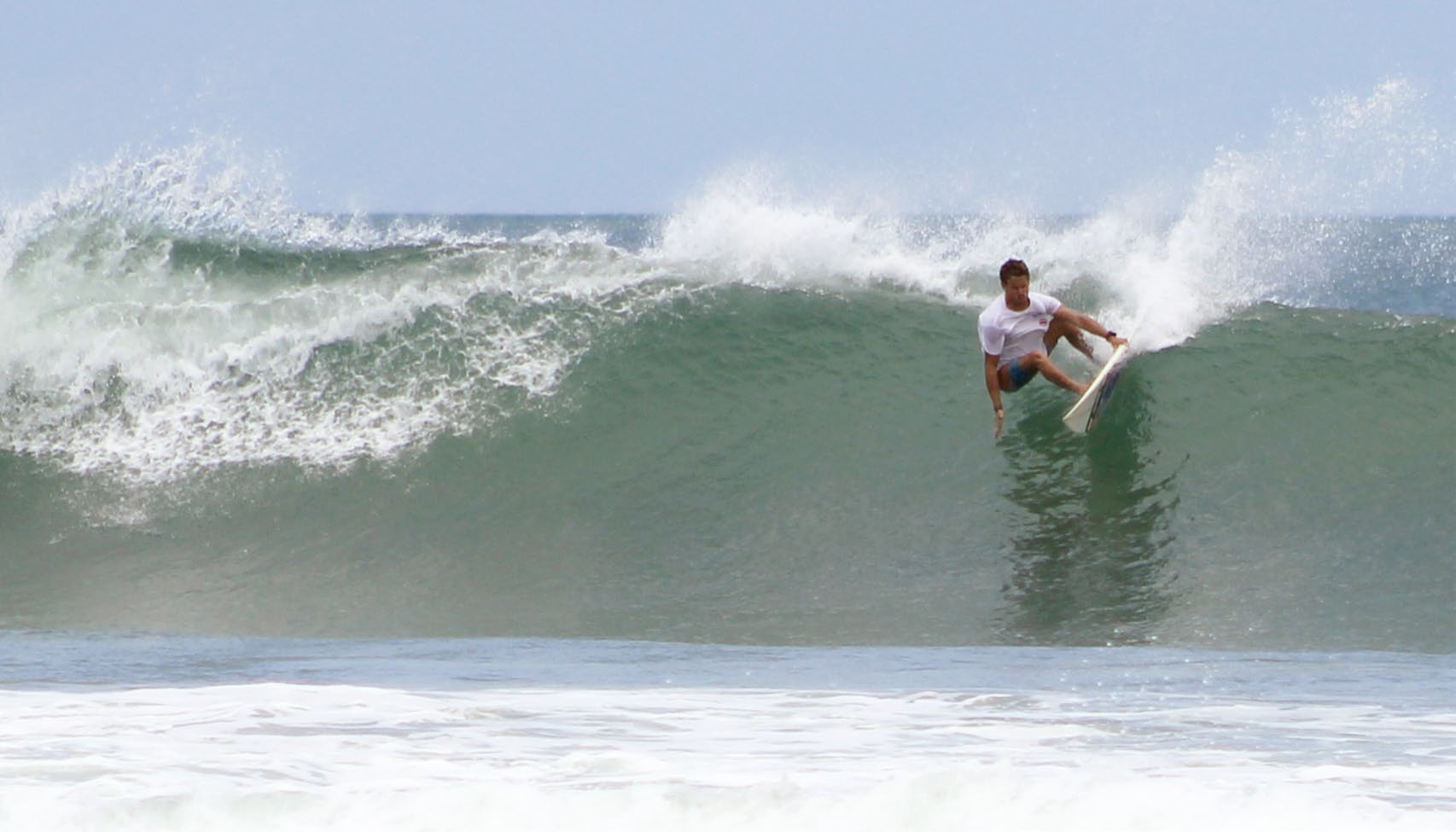 Head south from Playa Tamarindo, and you'll find a smaller beach that doesn't see as many crowds, making it a more secluded, peaceful spot than the city's main beach. The smooth white sand is just as gorgeous, and the river mouth of Rio San Francisco offers fantastically powerful surf breaks that are a challenge even to veterans, but a fun and exhilarating one at that.
Isla Capitan
If you're willing to take the trip off mainland Costa Rica, then you can find a tiny island just in front of Playa Tamarindo. Just past the exposed reef break is the remote beach of Isla Capitan. There are waves to catch on both the north and south side of the island, but it's only recommended for very experienced surfers and only during low tide. The rocks beneath the waves can be dangerous for swimmers, as well.
Playa Grande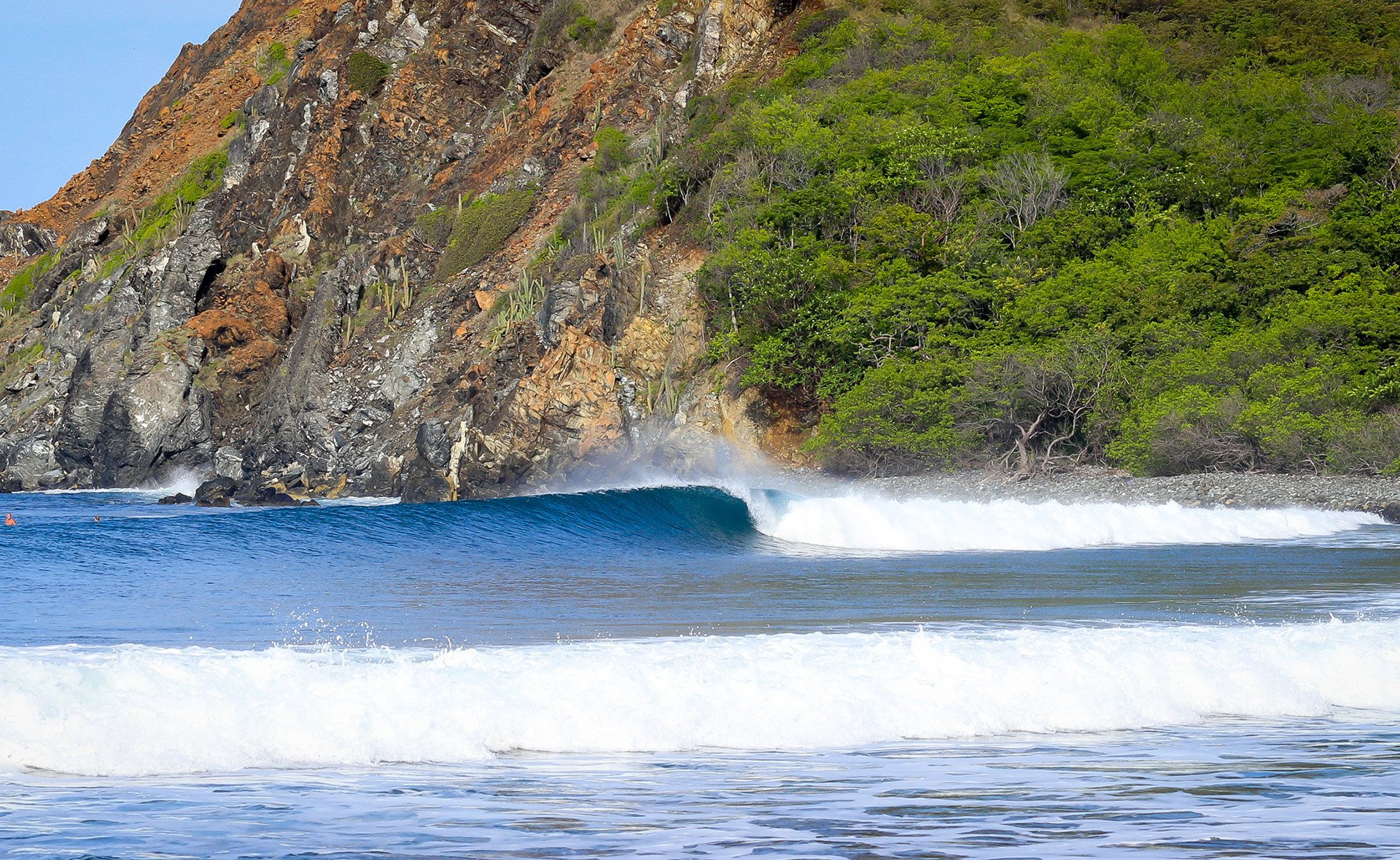 To the south of Tamarindo is the challenging Playa Langosta, but things are a lot easier going on the north side, where you can find Playa Grande. Here, long rides and deep barrels are the norm, making it a much better spot for those who aren't quite as experienced as some of the other beaches demand.
Witches Rock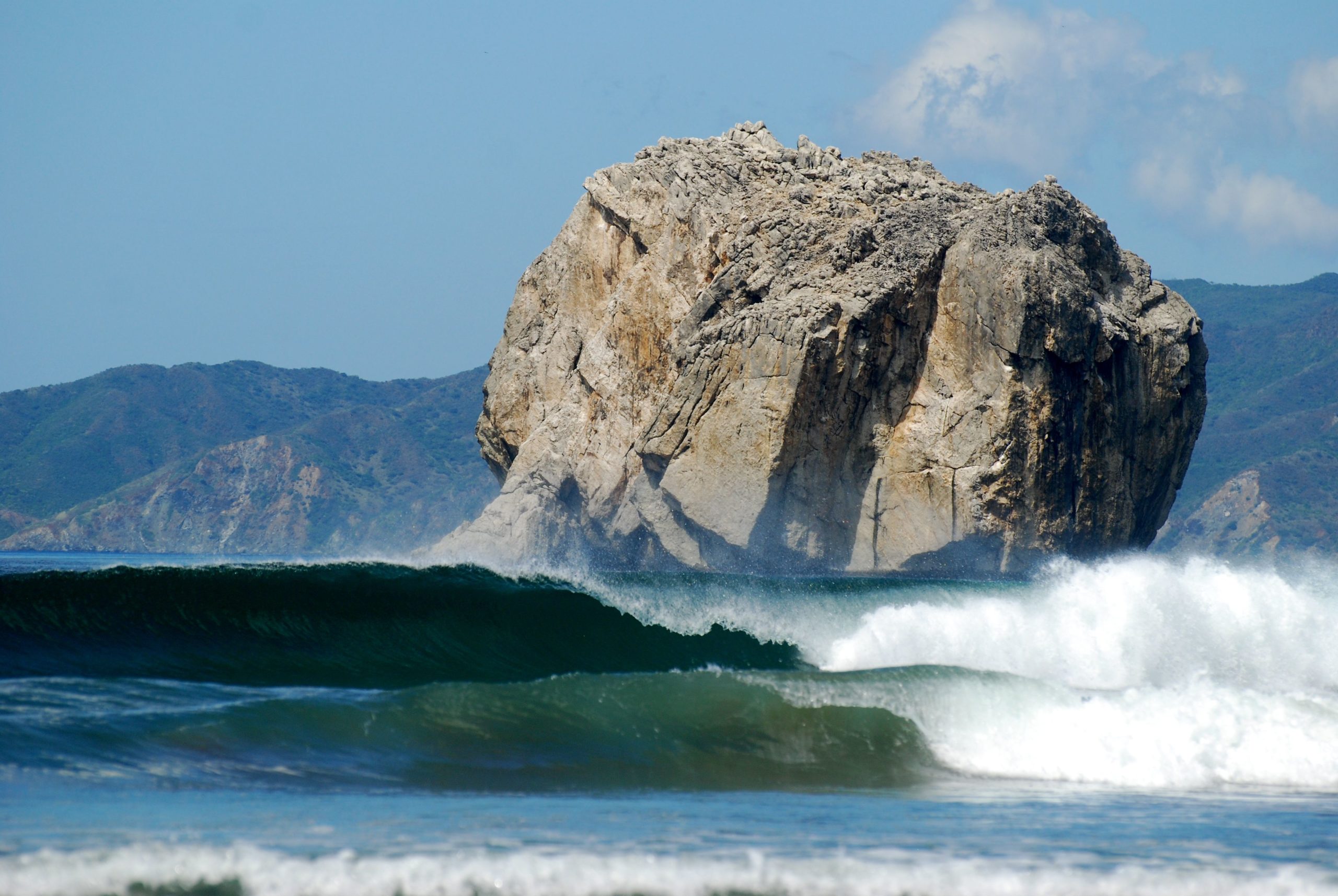 This spot is a surf school and one that has been very well placed because it's one of the best places for beginners surfing Tamarindo. Here is where you will catch some of the easiest waves, but it's also right next to the more powerful swells created by the river mouth, meaning that it's the perfect place to "level up" your skills before moving on.
Avellanas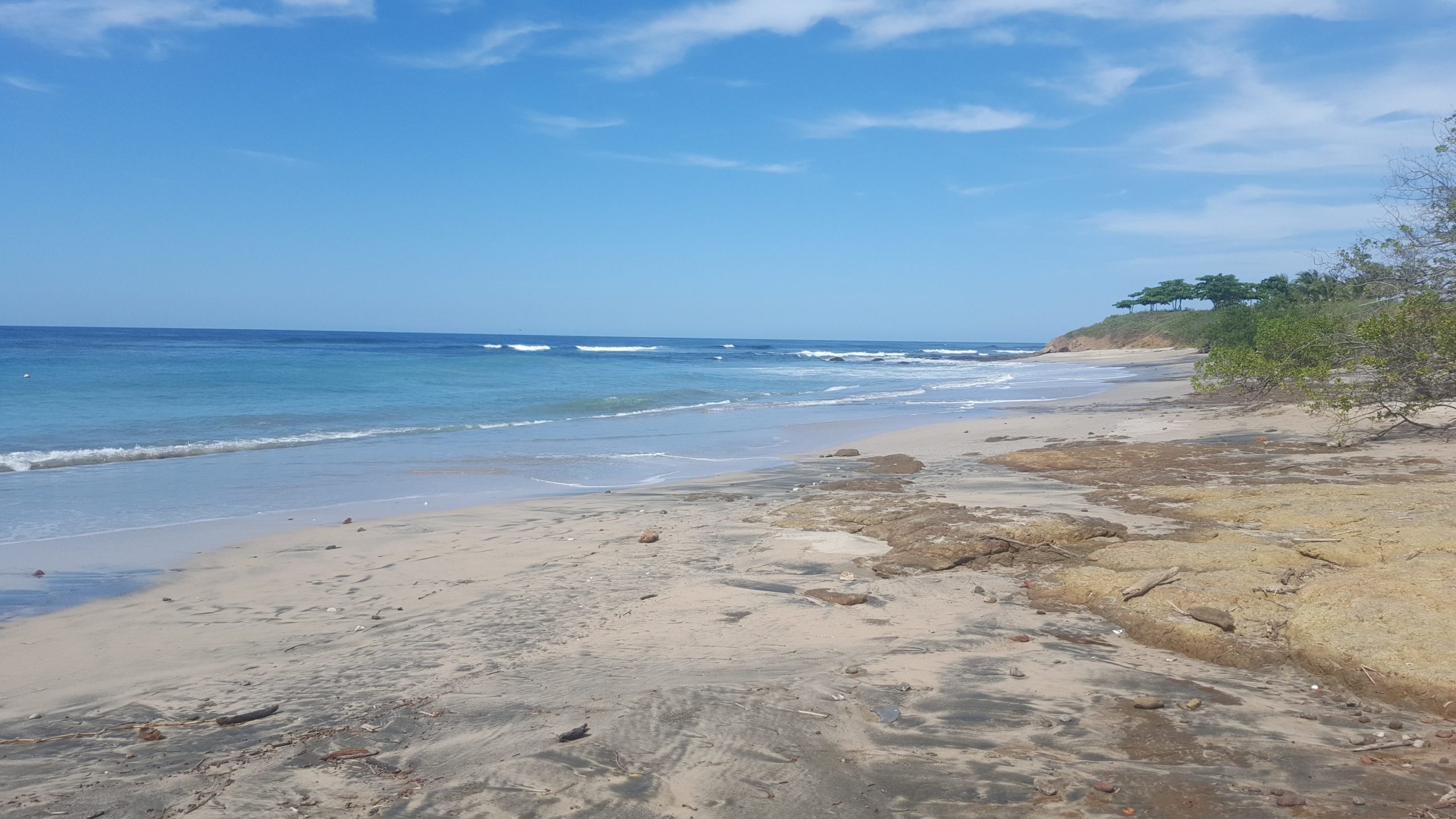 This place is good for beginners and intermediates alike. It's all about when you arrive. When the waves are small, especially near the big dead tree that acts as a surfing landmark. Further away from there, on big wave days, it becomes challenging even for more experienced surfers so pay attention to who is out on the waves. If you see people who look like they can handle themselves against most waves, then it's probably not the best time for a newbie to get out there.
Surfboard Hire in Tamarindo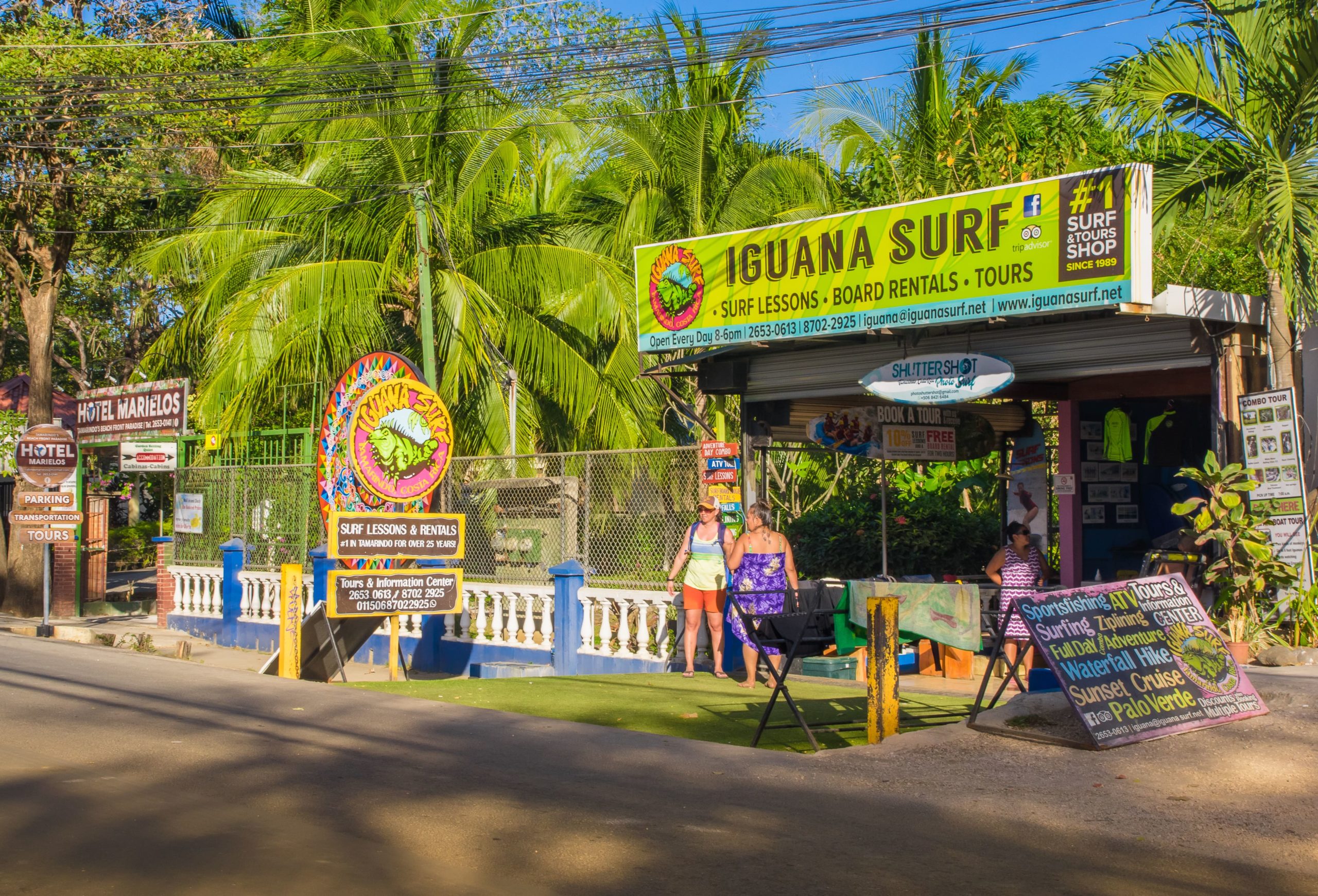 Naturally, since it attracts so many travelers, and supports a strong community of surfers all year round, it should be no surprise there are plenty of surf shops with accessible rentals for those who didn't bring their own board.
Iguana Surf Surfboard Rentals is a surf school and surf shop that offers a wide range of surfboards, including shortboards, funboards, hybrid boards, and longboards. There are over 125 boards, measuring from as short as 5'6" up to 10', with both epoxy and soft-top options available, meaning there are boards for surfers of any level of experience. They offer plenty of help in selecting a board to fit your needs, and you can even get half off rental if you take a surf lesson with them.
Kelly's Surf Shop Rent-A-Board is one of the shops most trusted by the locals, this place offers all kinds of water sporting goods, as well as tours. When it comes to surfboard hire, they're better designed for those who know what kind of board they need when they're surfing Tamarindo. They have a standard selection of boards, as well as a somewhat more expensive premium line-up.
If you're totally new to surfing, then Witch's Rock Surf School not only helps you select a board rental suitable for beginners but is also placed in front of one of the most newbie-friendly surf spots on Playa Tamarindo.
Where To Eat In Tamarindo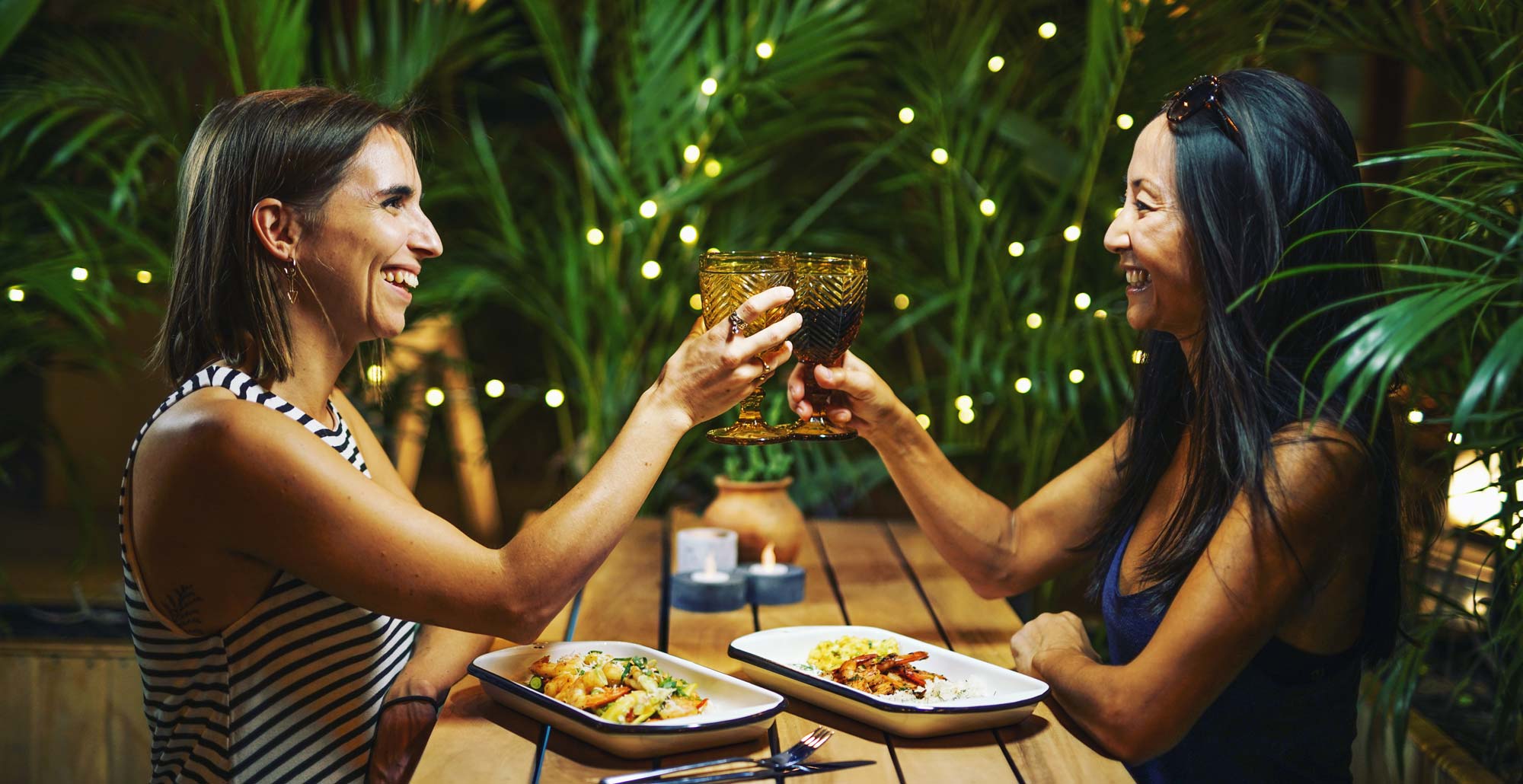 Though a relatively small surfing spot, Tamarindo doesn't fall short if you're looking for somewhere to eat. There's coastal fine dining, tons of great grilling spots, and more fresh seafood courses than you can shake a fin at.
Looking for some hearty, smoky beach grub to refuel yourself after a hard day of surfing Tamarindo? That's precisely what you'll find at Dragonfly Bar & Grill, alongside some tasty cocktails for the grown-ups of the group. Aside from having great grilled food, the meals here are especially Instagrammable, too, bringing an Asian twist to Costa Rican fusion food.
Antichi Sapori is the resident Sicilian cuisine eatery of the town, bringing genuine Italian cuisine, combining traditional recipes with the freshest local ingredients. Beyond pasta and gnocchi, this is one of the best places to try the seafood meals that Sicily is best known for, but doesn't get a chance to shine in many Italian restaurants.
Costa Ricans do Mexican food with their own flair and there are few better places to see that than Grand Papaya Taco Bar. An easy-going, chill eatery, this is the perfect place to land with some friends and to share a huge plate of tacos with a little local flavor.
Enjoyed our Complete Guide to Surfing Tamarindo in Costa Rica? Check out all of our Surf Travel Guides here.