A Complete Guide to Surfing The Maldives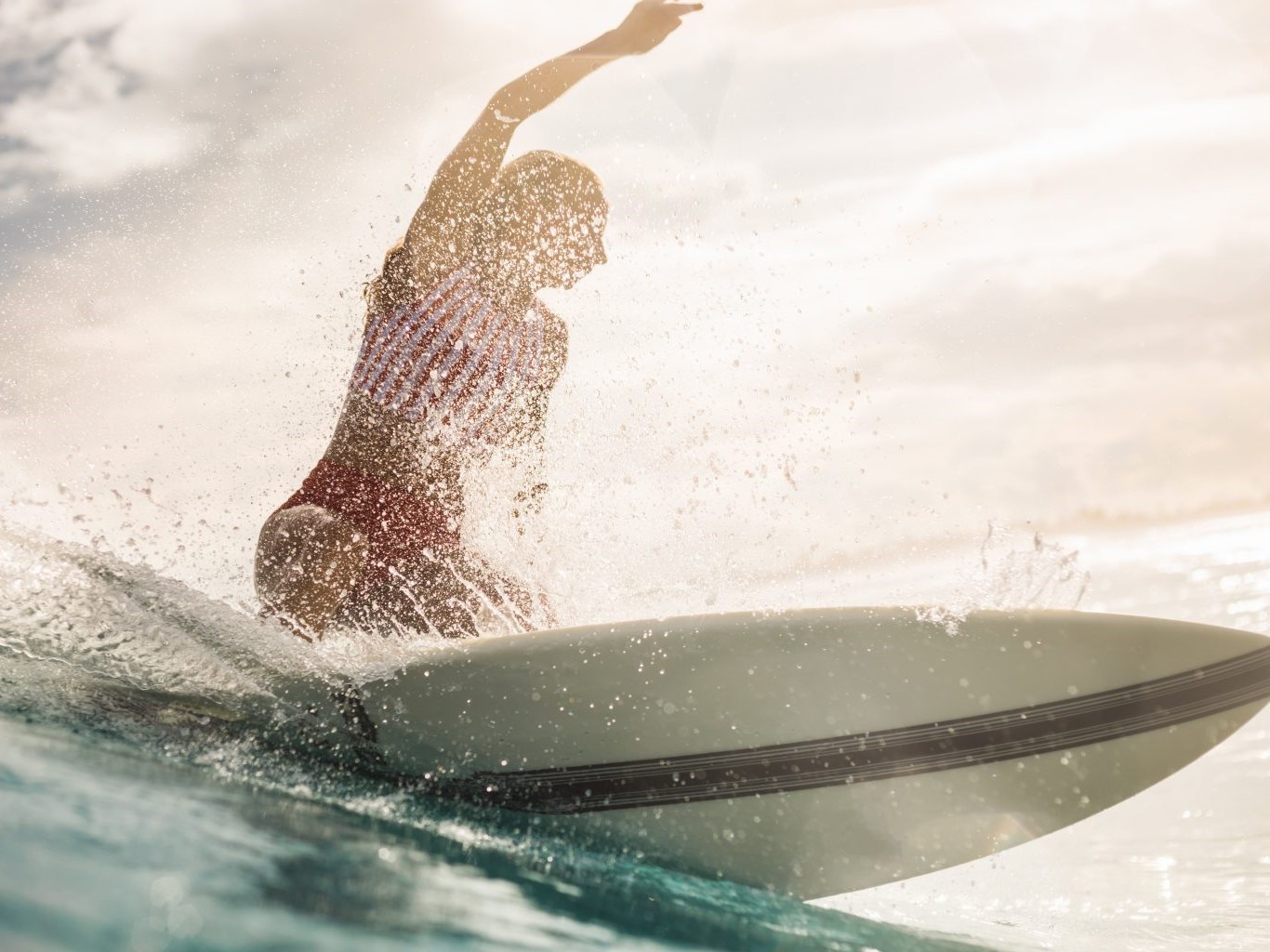 Disclaimer: This article contains affiliate links. We may receive a small commission if you make a purchase through one of these links. Please read our Affiliate Disclosure for more information.
Thinking about surfing The Maldives?
This is our complete surf travel guide. Read for everything you need to know about surfing in The Maldives.
Located southwest of Sri Lanka, in the crystal clear waters of the Indian Ocean, you will find the Maldives. The Maldives are a long time favorite destination for those looking for a luxury vacation, but surfing The Maldives is quickly becoming one of the top reasons for visiting this collection of idyllic islands.
As a nation made up of over 1000 coral islands, with hundreds of inhabited islands covering a vast expanse of the Indian Ocean, it is no surprise that the Maldives offers plenty of places to surf. If you are traveling to the Maldives in search of the perfect wave, you won't be disappointed, as there are tons of surf breaks here. Whether you are a beginner or a more advanced surfer, you will easily find lots of great spots to surf in the Maldives.
The best time to visit the Maldives for a surf trip is from April to October. If you are looking for the biggest waves make sure to visit in June, July, or August.
How to Get to The Maldives
Your trip to the Maldives will start with a flight to the main airport, Velana International Airport (also known as Malé International Airport). The airport is located on the island of Hulhule, 2km away from the island capital of the Maldives, Malé.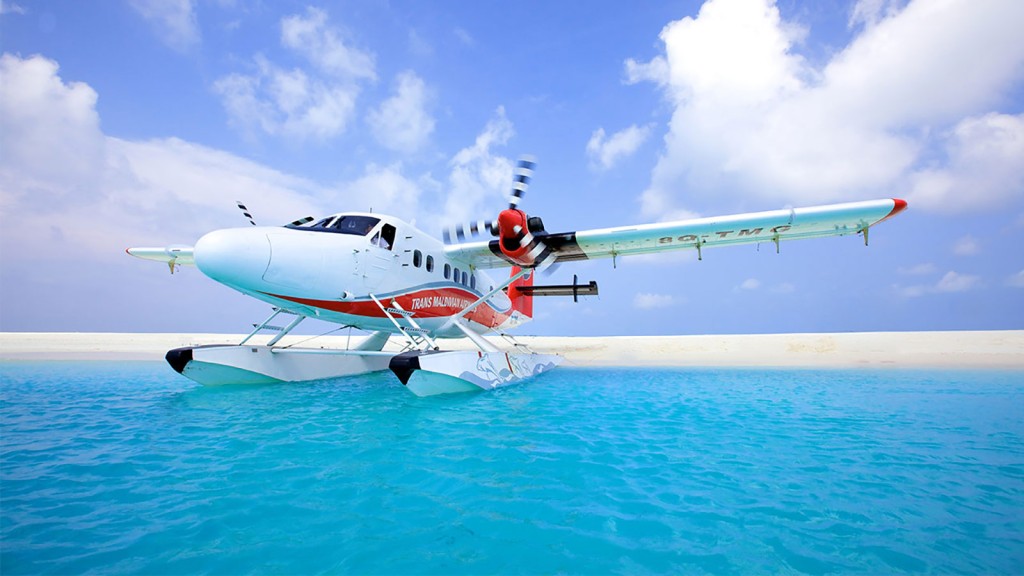 After touching down in the Maldives, you will need to travel by either sea or air to get to your surf resort. If your resort is reasonably close to the airport, you may be able to transfer via a speedboat to your final destination. However, if you are staying a little further away, you will need to take a flight via seaplane to your resort. The seaplane leg of your journey offers the perfect opportunity to get a bird's eye view of the stunning white sandy islands dotted around in the glistening turquoise sea. The sight of the water will have you itching to grab your surfboard and catch some waves as soon as you land.
Maldives Surf Spots
The Maldives is made up of 26 atolls broken up into the Southern Atolls, Central Atolls, and the North and South Malé Atolls. Each of the atolls offers its fair share of great surfing spots, so you will be spoiled for choice when choosing which ones to surf. Here is a round-up of some of the very best places to catch a wave in the Maldives.
North Malé Atoll Surf Spots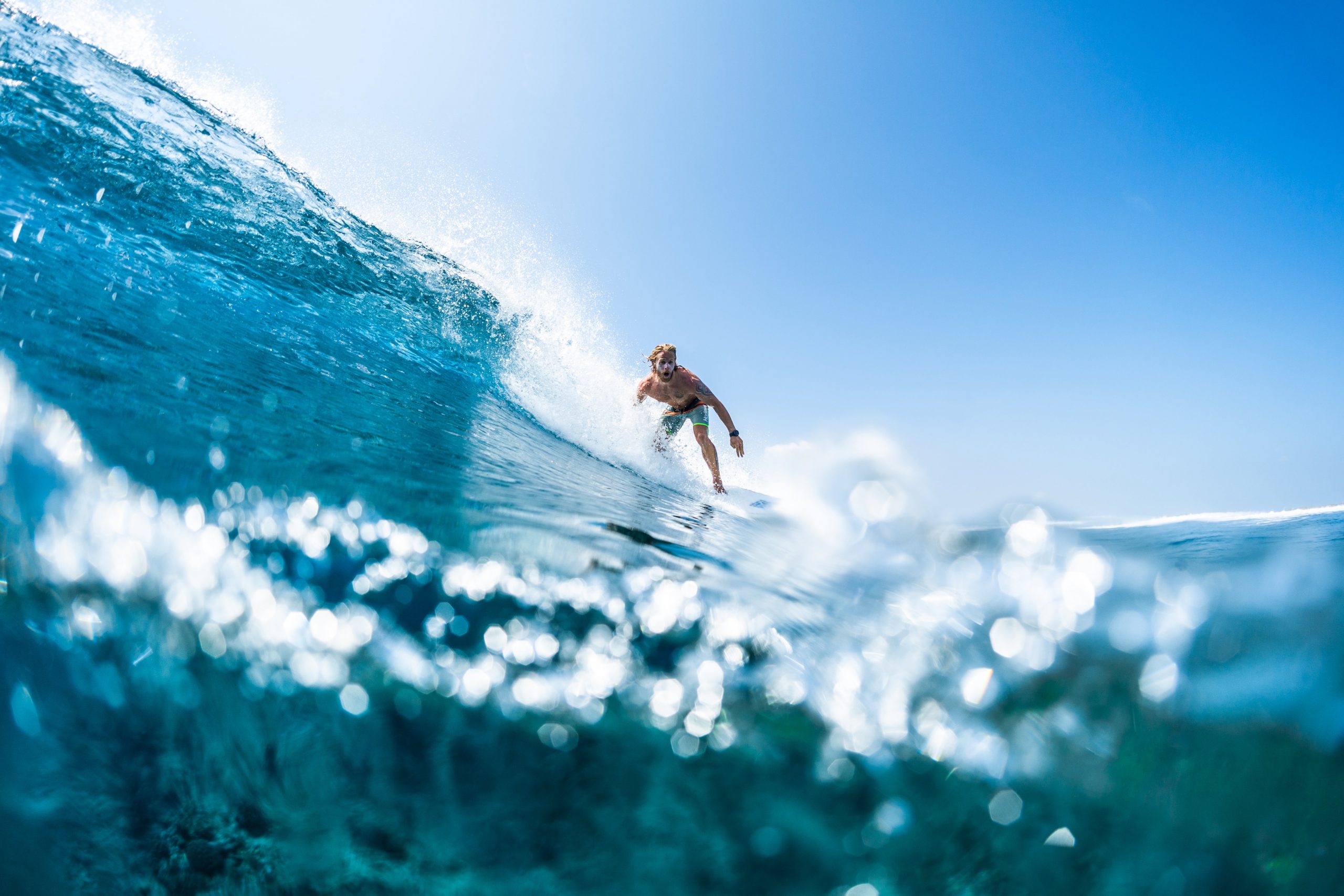 The North Malé Atoll is home to some of the Maldives' best-known breaks and offers a mix of lefts and rights. The combination makes it perfect for surfers of all abilities to catch a wave, whether you are a beginner, intermediate, or advanced surfer. At the North Malé Atoll, you will find many of the best breaks in the Maldives, each of which offers a long ride, including; Lohis, Cokes, Chickens, Ninjas, Jails, Honkeys, and Sultans.
Lohis is a long left-hander and at its best with a south or southeast swell, and a northeast wind. If you are looking for the most consistent wave in the Maldives, Lohis is it! Visitors to the Hudhuranfushi Resort have exclusive access to Lohis, which breaks just off of Lohifushi Island. Lohis is at its best from May to October.
Cokes is a right-hander that takes its name from its location, as it breaks just off of an island that is home to a Coca-Cola factory. Cokes is a break that's best left to surfers with advanced skill levels, offering the most consistently big waves in the area.
Chickens is a left-hander that's better suited to advanced skill levels. Chickens is at its best in the summer months but is great anywhen between May and October. If you are looking for consistency, July and August are typically the best months to surf Chickens.
Ninjas is a break that's ideal for surfers of all abilities, including beginners, just be aware that this wave can be inconsistent. This right-hander is popular with longboarders.
Jails, also known as Jailbreak, is a wave that previously only the most daring risked riding. Jails takes its name from the fact that it is located in front of a prison. Surfing Jails was illegal until recently, as the entrance was private property. Ride Jails to experience some impressive long and fast barrel sections.
If you are in search of big waves in the Maldives, then Sultans is a break not to be missed. This right-hander is definitely best for the most skilled surfers, and produces 4 to 6 foot waves consistently, but is at its best when it reaches 8 foot plus.
Next to Sultans, you will find Honkeys, around 100 yards along on the same reef. Honkeys is a long left-hander that is best on a low tide.
Surfing the Central Atolls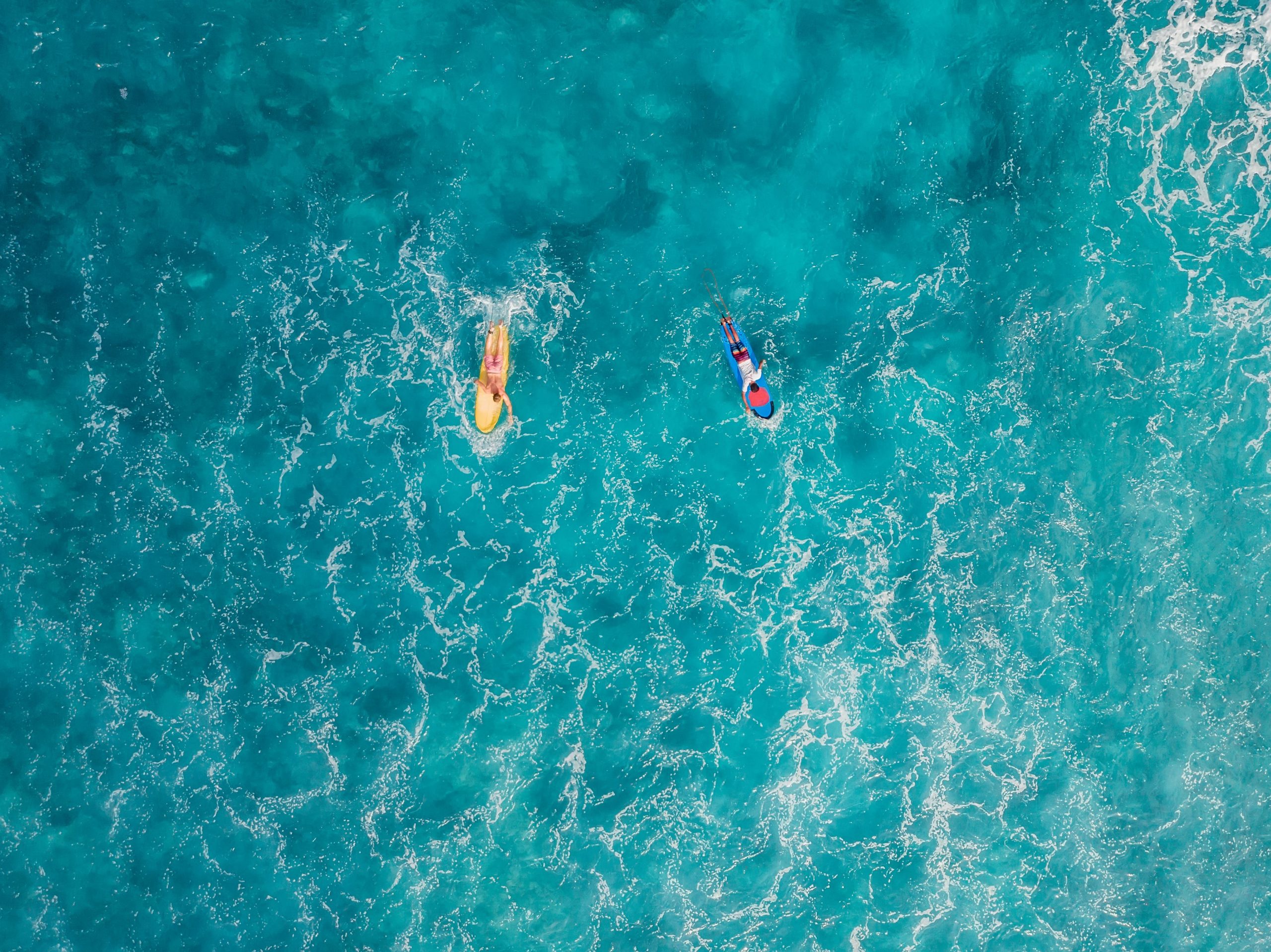 The Central Atolls are an excellent choice for surfers of all abilities and offer lower crowds than some of the more popular Maldives surf spots. If you are looking for the best breaks in the Central Atolls, you may need to cover quite a distance, as the breaks are quite spread out. Although traveling between breaks gives you plenty of time to enjoy the stunning tropical scenery along the way.
Surfing the Southern Atolls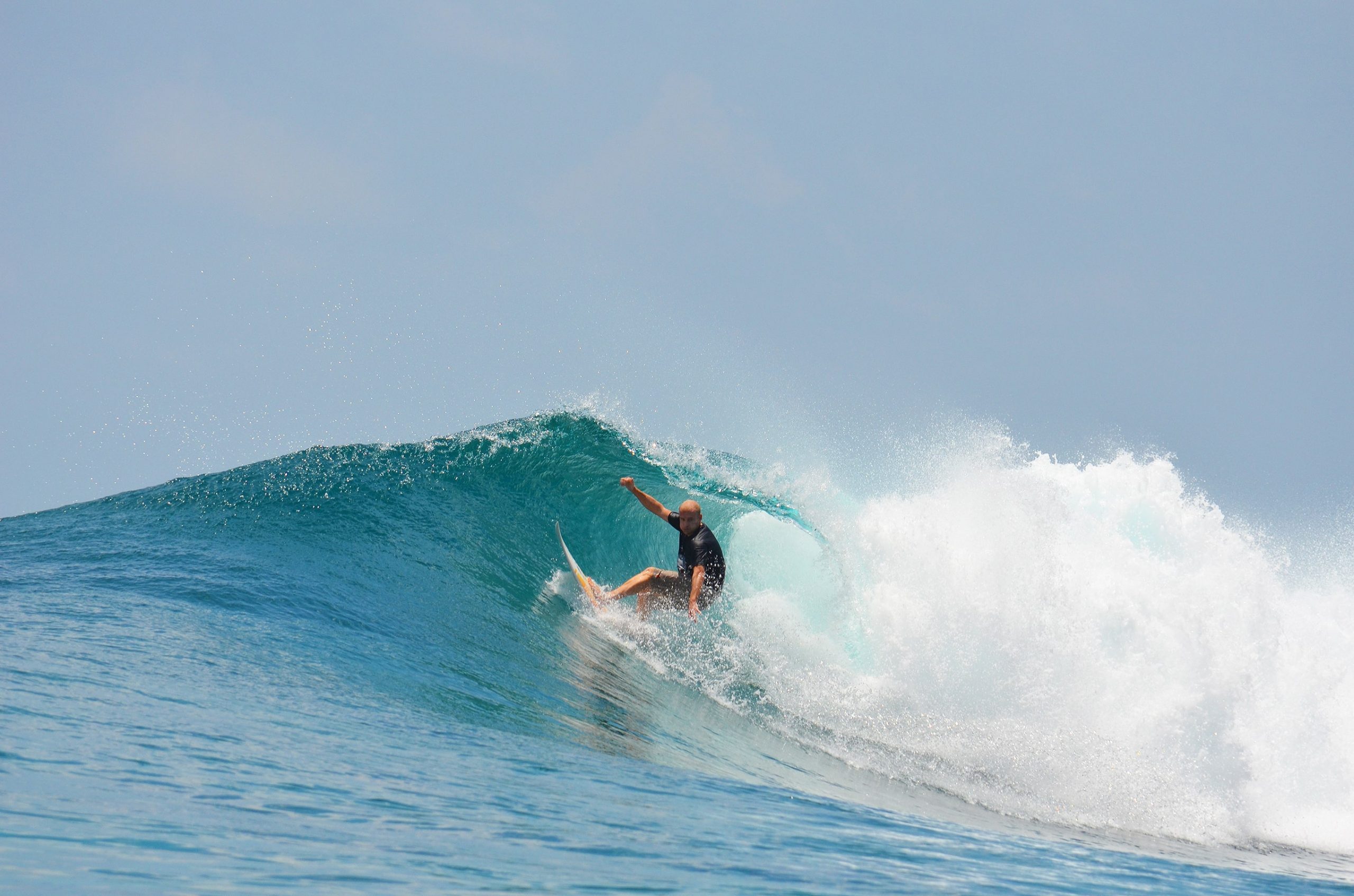 The Southern Atolls (also known as the Outer Atolls) is home to larger swells, and as it is located 300 miles to the south, it is only accessible to surfers onboard a surf charter. As well as enjoying swells which are a few feet higher, you will also get to enjoy the luxury of having the waves pretty much to yourself – so there will be less waiting around and more time riding waves.
The Southern Atolls offers a longer surfing season than the other best surfing spots in the Maldives with swell almost year-round. Visiting the Southern Atolls anytime between February and October should provide some pretty incredible waves.
Maldives Surf Resorts
Your choice of surf resort plays an essential part in making your trip a success. While you may plan to spend the majority of your time on your board, knowing that you have a great base to come back to each night to chill out is essential. When choosing a resort for your surfing Maldives trip, make sure that you consider the location carefully. Think about where you plan to surf before booking your accommodation so that you can get onto the water quickly each day and make the most of the waves.
The Maldives offers a wide selection of surf resorts ranging from boutique hotels to more budget-friendly options. If you fancy the ultimate island-getaway experience, you can turn your dreams of staying in a water villa on stilts above the ocean into a reality, and enjoy uninterrupted views of the water throughout your stay.
Here are some of the best Maldives surf resorts in to help you to decide on the perfect accommodation for your trip.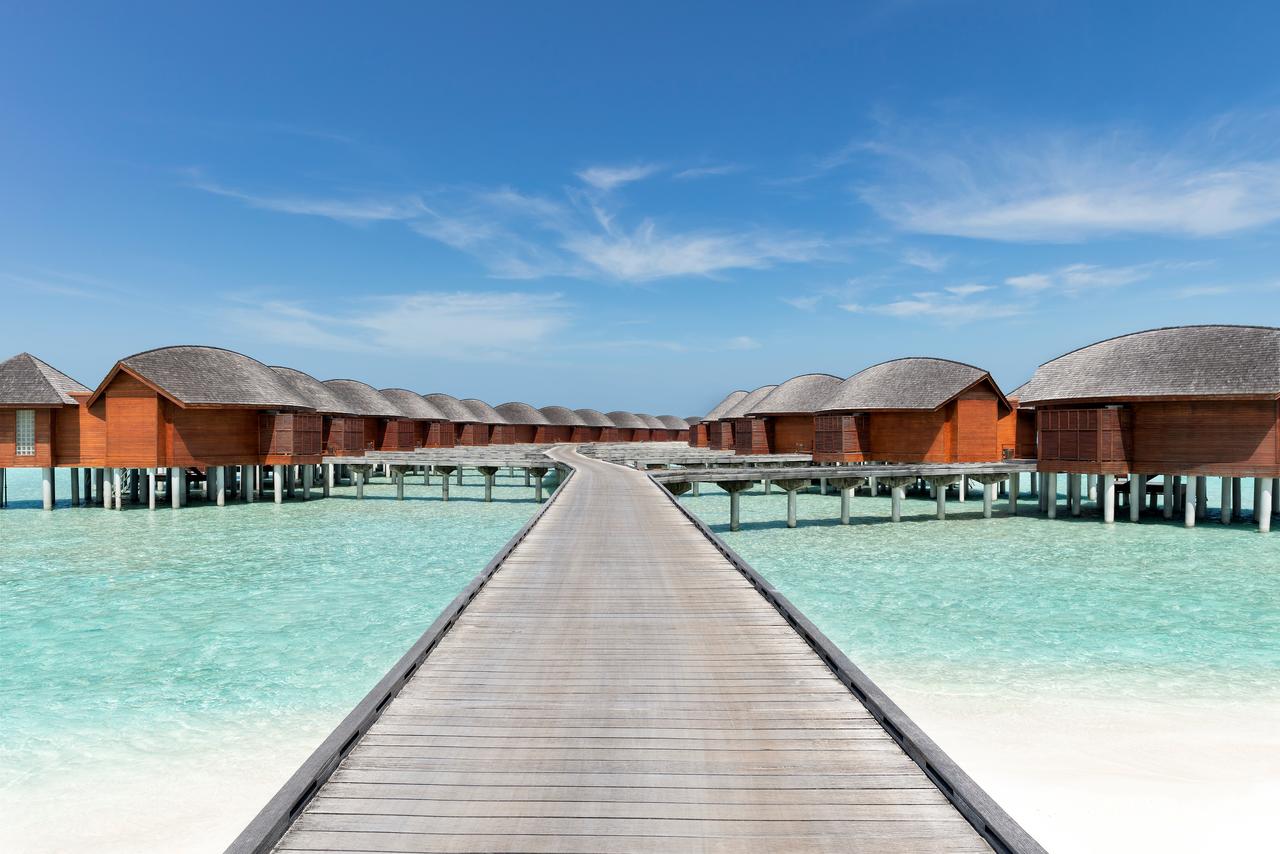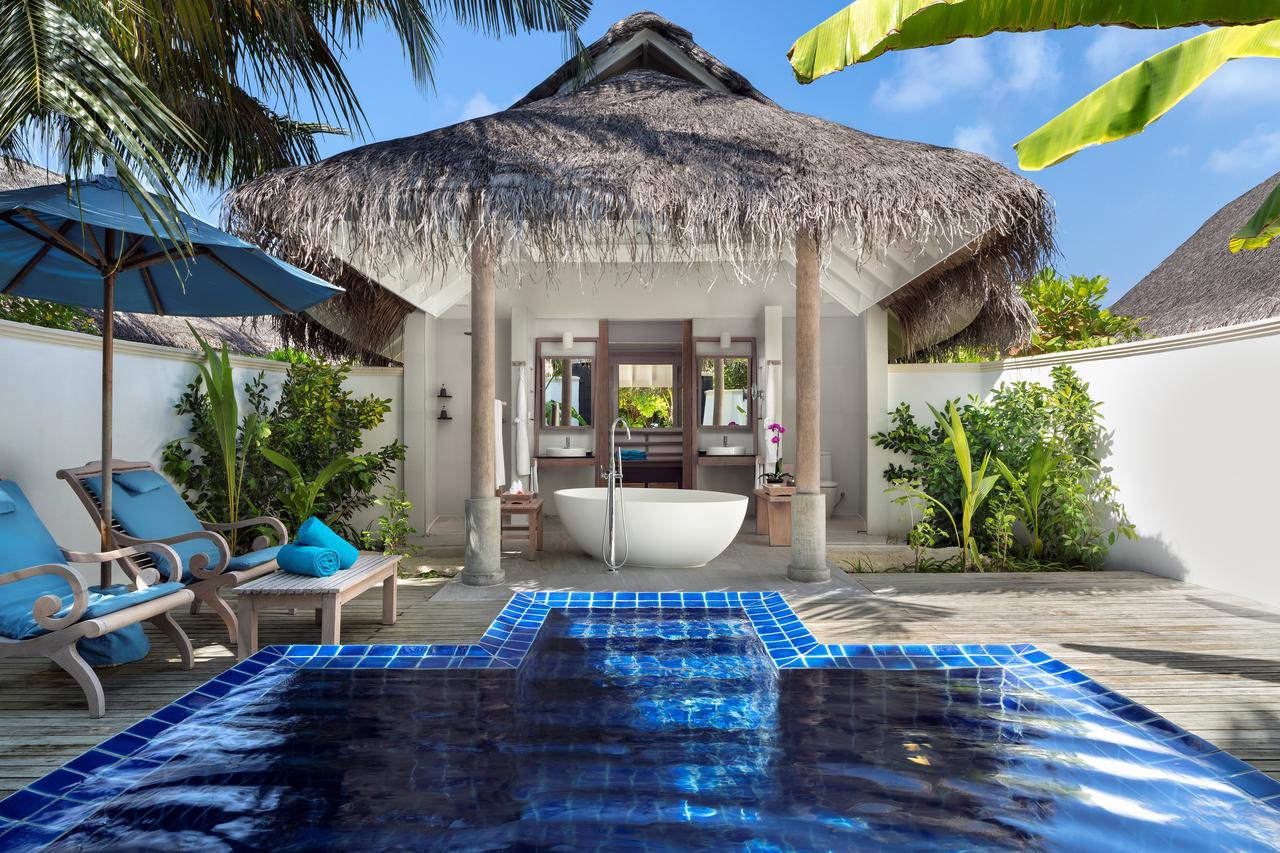 For all-out luxury on your surf trip to The Maldives, Anantara Dhigu Maldives Resort on Dhigufinolhu Island in the Maldives' South Malé Atoll, is just a 35-minute speedboat journey from the airport. The area around Anantara Dhigu Maldives Resort offers a variety of waves, from peeling, playful rights to down-the-line left barrels and the closest break is just five minutes by boat. If the views alone aren't enough to tempt you, you are sure to love the overwater bungalows, state of the art fitness center, and choice of places to grab a bite to eat.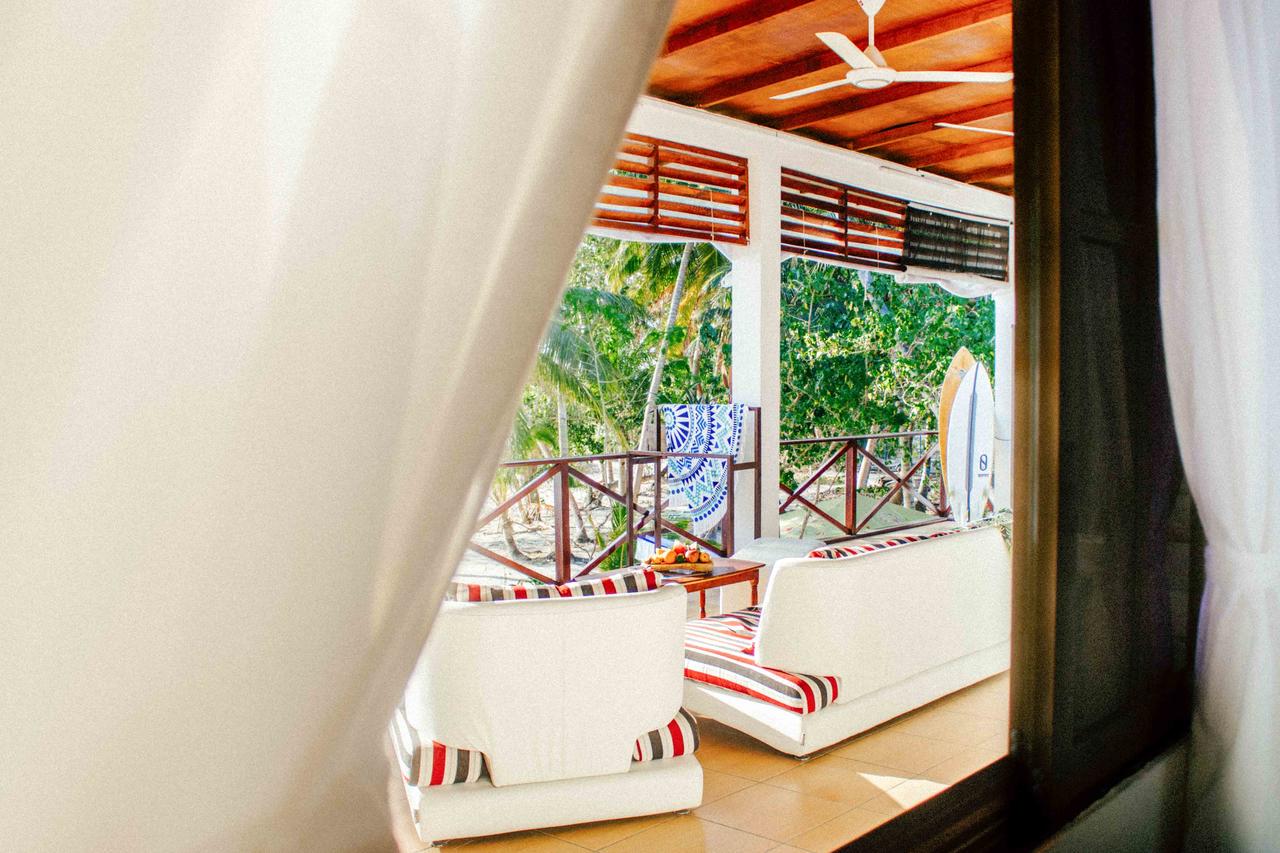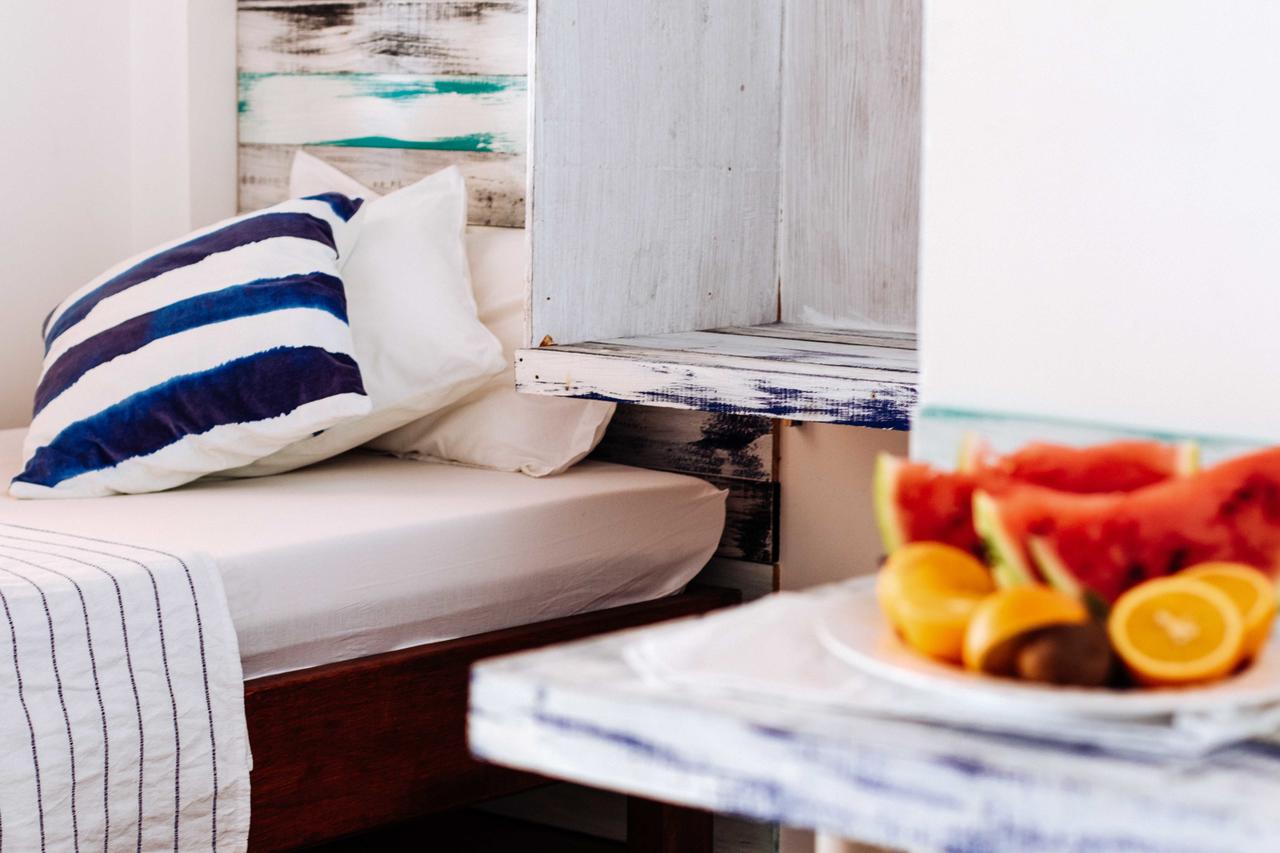 For a more modest stay, Cokes Surf Camp is located on North Malé Atoll and is just 25 minutes away from the airport by speedboat. If you are planning on riding the waves at Chickens, you will find this guest house perfectly positioned just a short distance away from some of the Maldives' best breaks. If you are looking for a more budget-friendly hotel option, then the Cokes Surf Camp could be the perfect choice for you.
Maldives Surf Charters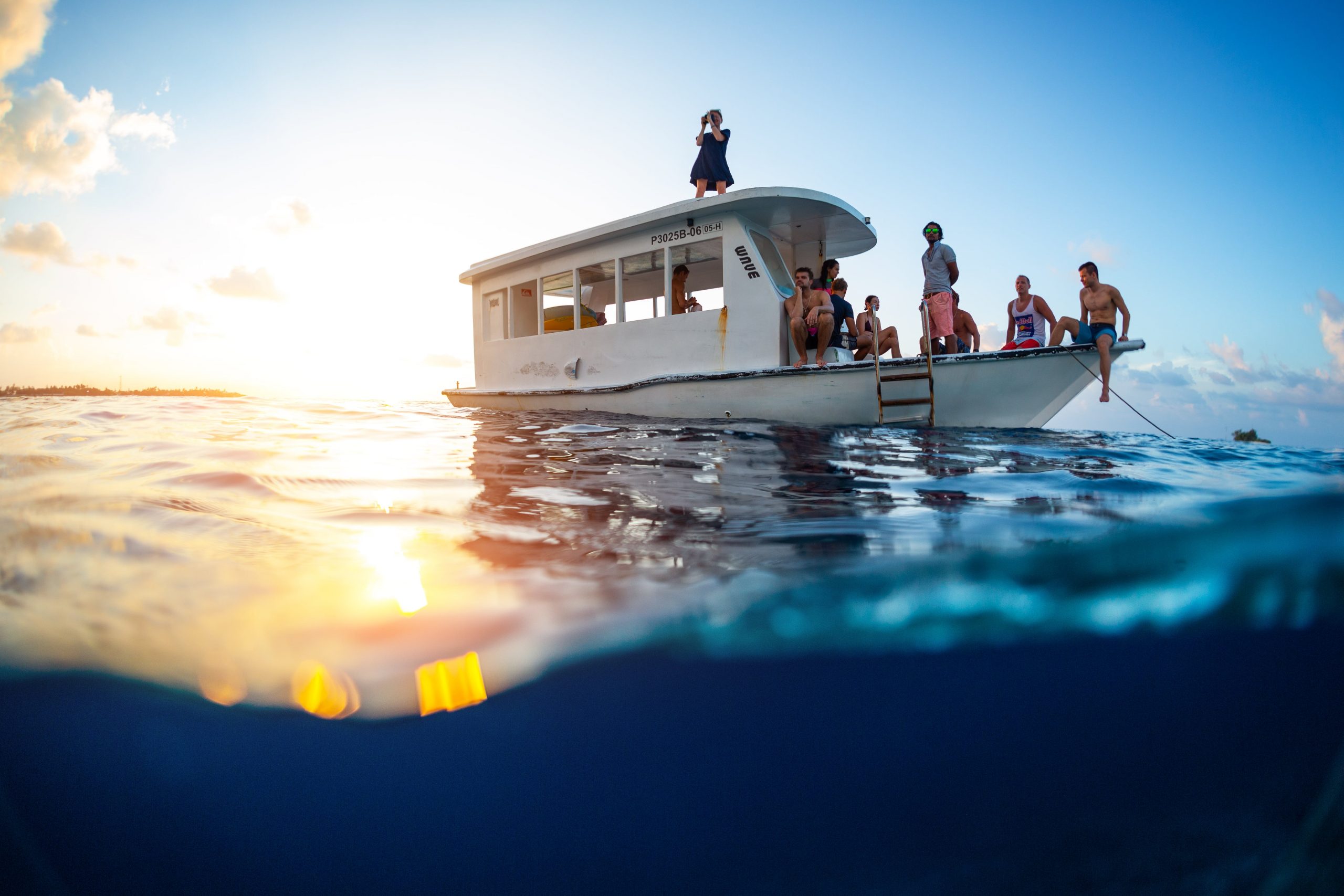 If you want to make the most of your time on the waves, then an excellent option for you would be one of the many surf charters available in the Maldives. Choosing a surf charter rather than staying on dry land will enable you to maximize the amount of time that you spend surfing The Maldives. Booking yourself a trip on a surf charter also offers the opportunity to try a whole new holiday experience, meet new people, and try new things.
Taking a trip onboard a surfer charter means that you will be taken directly to the very best reefs, which may not otherwise be accessible. Your guide on the boat will know all of the best surf spots and will be able to take you straight to some of the quieter hidden gems, where you can enjoy incredible waves, without being stuck in a crowd.
Many surf charters in the Maldives can be booked for exclusive hire by grouping together with a bunch of friends. You can enjoy delicious meals and drinks, as well as chilling out on the sundeck between surfing, making it an ideal choice for anyone wanting to get away from it all, and simply enjoy surfing.
Some Surf Charters to check out in The Maldives:
Surfboard Hire in The Maldives
If you prefer to travel light, then you may decide to leave your surfboard at home and hire one for surfing The Maldives. As the Maldives is home to so many amazing surfing spots, you will find plenty of places to hire a board.
Maldive Surf offers surfboard rental with plenty of options to choose from. From 6'1 shortboards through to 9' longboards, you will find them all available to hire from Maldive Surf. Your chosen surfboard will be waiting for you at the airport when you arrive, and you can simply drop it off there at the end of your trip too, so there's no hassle of traveling involved in collecting or returning your board.
Enjoyed our Complete Guide to Surfing the Maldives? Check out our other Surf Travel Guides here.