Thinking about surfing Ericeira in Portugal?
This is our complete surf travel guide. Read for everything you need to know about surfing Ericeira.
This coastal town in Portugal offers a wide range of fantastic surf spots for all levels, while the uniquely stunning surroundings make it one of the hotspots for people who love the beauty of the world just as much as they love to surf every year. With waves in abundance, it is considered a hub for surfing, and anyone who enjoys the fresh sea breeze and the adrenaline pumping feeling of catching the perfect weave should do everything they can to make it here at least once in their lives.
You might find that you love it so much, though, that once is never enough. We've waxed lyrical about it long enough, though, so here's the vital information you need and our complete guide to surfing Ericeira in Portugal.
How to Get to Ericeira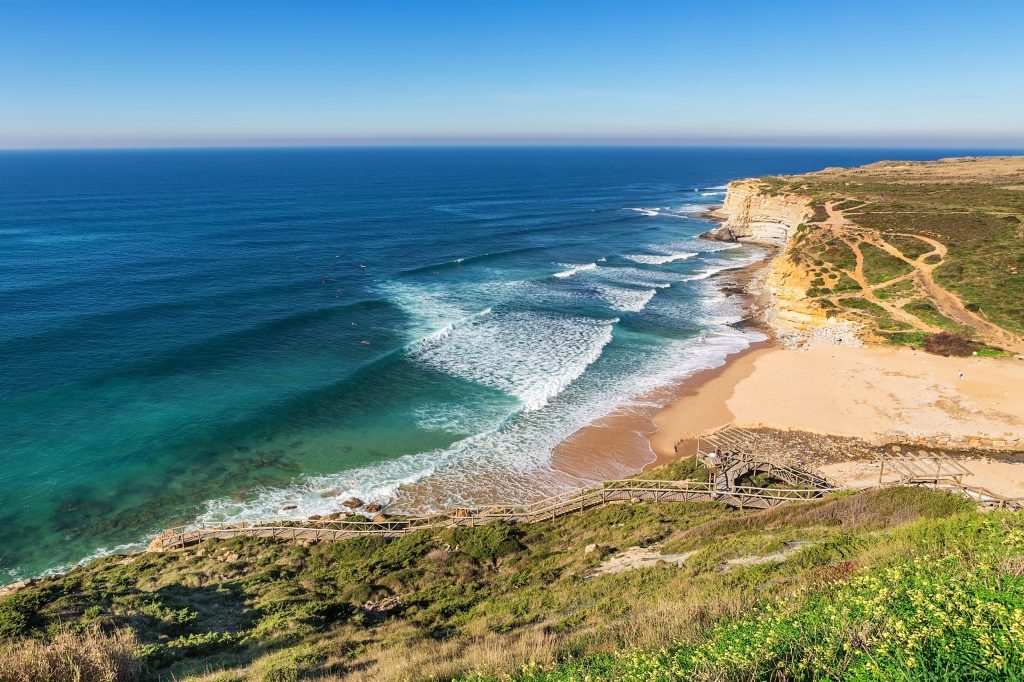 Ericeira is on the western coast of Portugal in the municipality of Mafra. The surf town is just 35 kilometers from the capital, Lisbon, and it stands proud against the Atlantic Ocean that delivers a range of fantastic wave conditions for both beginners and experts to get their fill.
As Ericeira is so close to the capital, it is easy to fly into Lisbon and go from there. The airport in Lisbon is the Lisbon Portela Airport (LIS), and from there, you can collect your bags, surfboard included, and rent a car to drive over to the coast.
This car journey will take about 40 minutes, depending on how often you want to stop to snap pictures of the stunning and stretching surroundings. However, if you don't want to rent a car, you can hop on one of the many public buses that ferry excited surfers between Lisbon and Ericeira.
Taking the bus may take a little longer. However, because you can get around Ericeira on foot, it can save money, and because of the picturesque surroundings, you'll want to take in as much as you can. If you do want to get around a more quickly, you can rent a bicycle or take public buses between surf spots. Tickets will only cost €1, and they have surf racks on the roof to make it easy to get around.
Ericeira Surf Spots
Once you arrive in Ericeira, you'll likely be itching to get down to the beach and catch some of those waves. Ericeira is considered a surfing Mecca for a reason, and it boasts surf spots for all levels and experiences, so even if you've never surfed before, you can find someplace that will help you discover just how fun it can be.
Ericeira boasts such broad appeal that it was declared a World Surfing Reserve in 2011 by the Save the Waves Coalition. So far, it's the only European to hold such a distinction, demonstrating just how fantastic the year-round surfing opportunities are in Ericeira.
For Beginners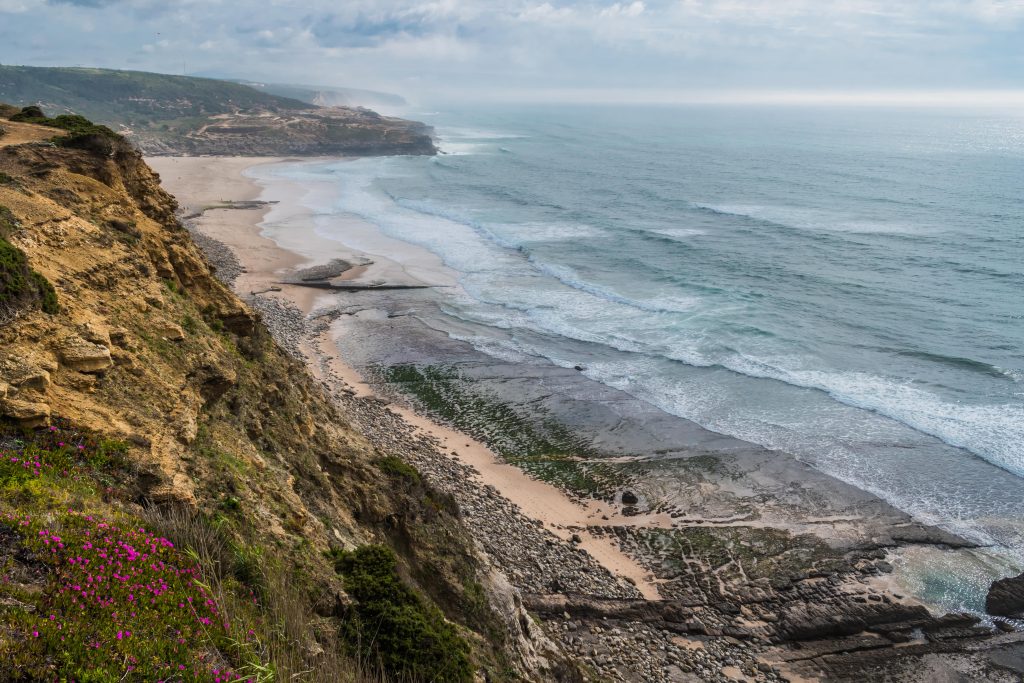 While Ericeira is mostly suitable for intermediate and expert surfers, beginners can still find plenty of surf spots to practice and perfect their craft. Ericeira is a fantastic place to learn how to surf, whether you've tried a few times here and there or have never climbed on a board in your life.
You can find the best surf spots for beginners in Ericeira in the southern part of town.
Boasting a forgiving beach break (most of the time, anyway), Foz do Lizandro is fantastic for beginners and intermediates. There are plenty of peaks at this beach, which offers variety and plenty of space for everybody.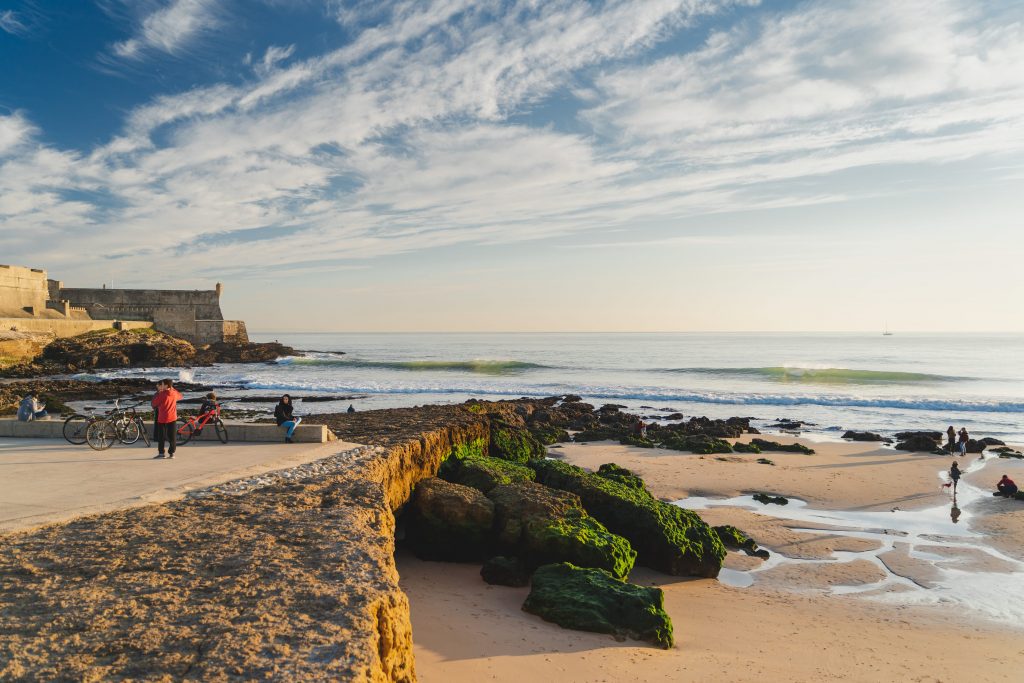 São Julião is the most consistent of all spots throughout the town and is a superb spot for all surfing levels. It's an exposed beach break with lots of peaks, both left and right, and it's easy to manage regardless of the tide or direction.
Praia do Sul is another location that's great for beginners with a big swell and stunning views all around. There are left and right wave breaks, and you'll gradually pick up speed that makes it a more comfortable and enjoyable experience for those still learning.
Ribeira D'Ilhas is easy to manage and sits comfortably in between Coxos and Pedra Branca. It provides some of the most consistent surfing across Europe, and it offers lots of fun for beginners, but intermediates might find a lot to love, too.
For Advanced Surfers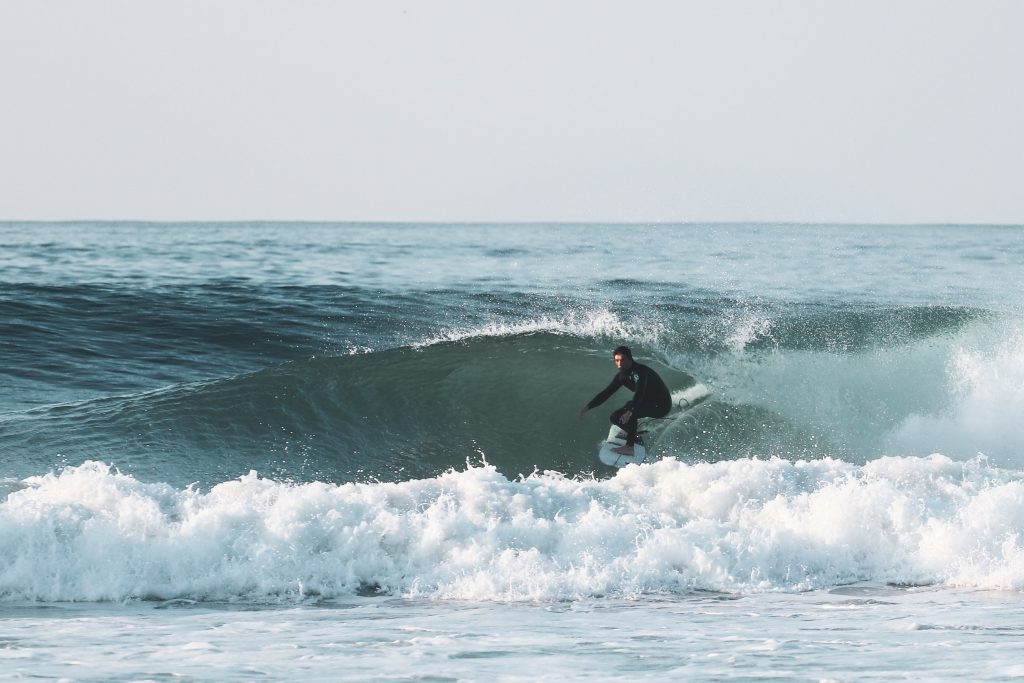 If you consider yourself more intermediate or even an expert surfer, then you'll need to head to the northern part of Ericeira. Here, you'll enjoy world-class, and world-famous breaks within the World Surfing reserve that will keep you entertained however long you stay there while also offering a plethora of challenges to overcome.
São Lourenço is located at the most northern spot of Ericeira and can hold up to 18 feet of powerful, hollow surf that will have expert surfers salivating at its potential. It is one of Portugal's most enormous and most demanding waves, but that's all part of the fun.
A little south of São Lourenço lies Coxos, which is arguably the most famous surf spots in the town. It boasts a low tide with a powerful northwesterly swell. The hollow right-hand wave break feels so perfect it will almost not seem real, but rest assured it's very much true, and everything you've heard about will more than measure up to a real-life experience.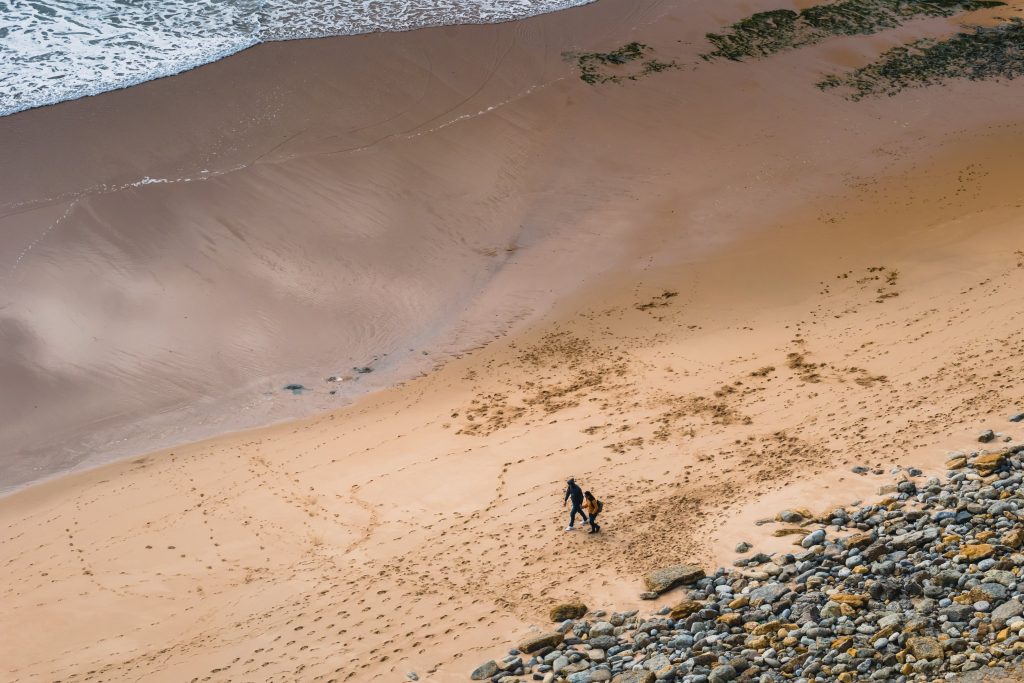 Crazy Left is one of the few remaining lefts available to surf in Ericeira, it's a wave that is not at all for the faint-hearted nor those lacking years of experience. There are some genuinely insane barrels, and overconfident surfers could end up regretting trying it out. This is for experts only.
Famous for splitting tubes and considered the heaviest wave in town, Cave is frequently compared to Shark Island in Australia. Surfers begin in deep water before sailing over a shallow reef, and if you're not careful, you might end up like John John Florence.
At Pedra Branca you'll find powerful with hollow tubes, you could experience some nasty wipeouts here, but the thrill of the tube-riding and speed you pick up may make it too hard to resist.
Another northern option, Matadouro boasts a super fun right-hand wave that provides plenty of peaks. It's excellent for intermediates, but beginners may find it a little intimidating. If you need a place to warm up, the Quiksilver Boardriders skate park is right opposite and free.
Surf Camps in Ericeira
It's no surprise the Ericeira boasts an abundance of quality surf camps for all the surfers who head here every season. There's something for every group size, with beach houses, apartments, and hotels that can accommodate all budgets and group sizes.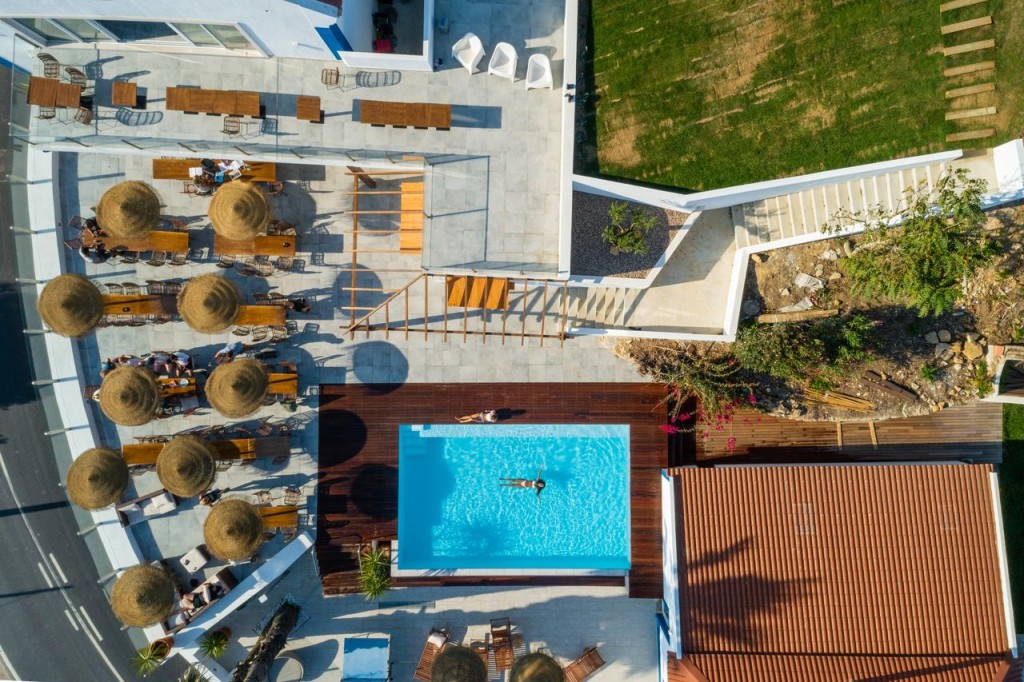 Minutes from Foz do Lizandro, you'll find La Point Surf Camp. Originally a winery, the La Point team transformed it into a state-of-the-art modern surf camp with everything you could possibly need to have the perfect surf trip in Ericeira. When booking with La Point, you can choose from a range of packages that can include everything from your meals, daily surf lessons, board hire, social activities, and local excursions.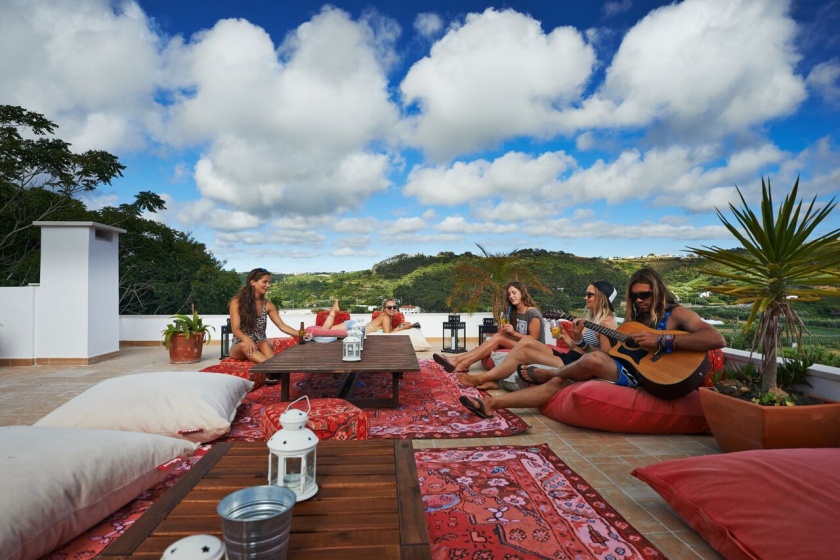 Not too far away, also close to Foz do Lizandro is Rapture Surf Camp. Similar to La Point, this surf camp in Ericeira offers its guests a range of all-inclusive packages so you don't need to worry about a thing once you arrive.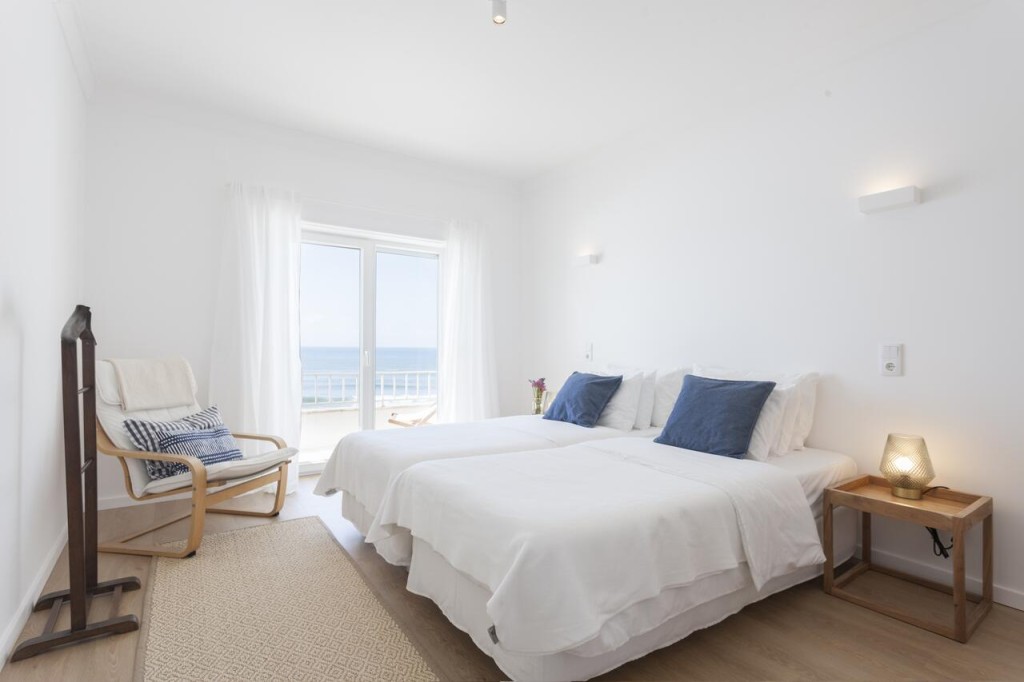 Further North, you'll find the Blue Buddha Beach House. This high-end hostel offers its guests a collection of bright, clean rooms with amazing sea views. The Blue Buddha is within easy walking distance of the village center, making it a great location for finding cafes and restaurants and sampling the local nightlife.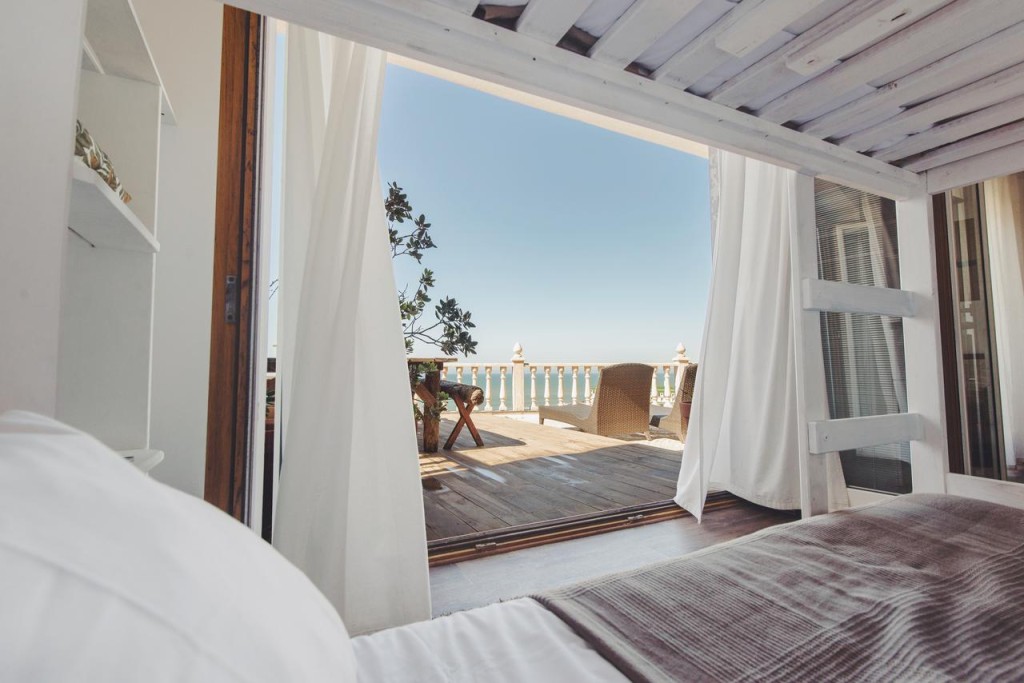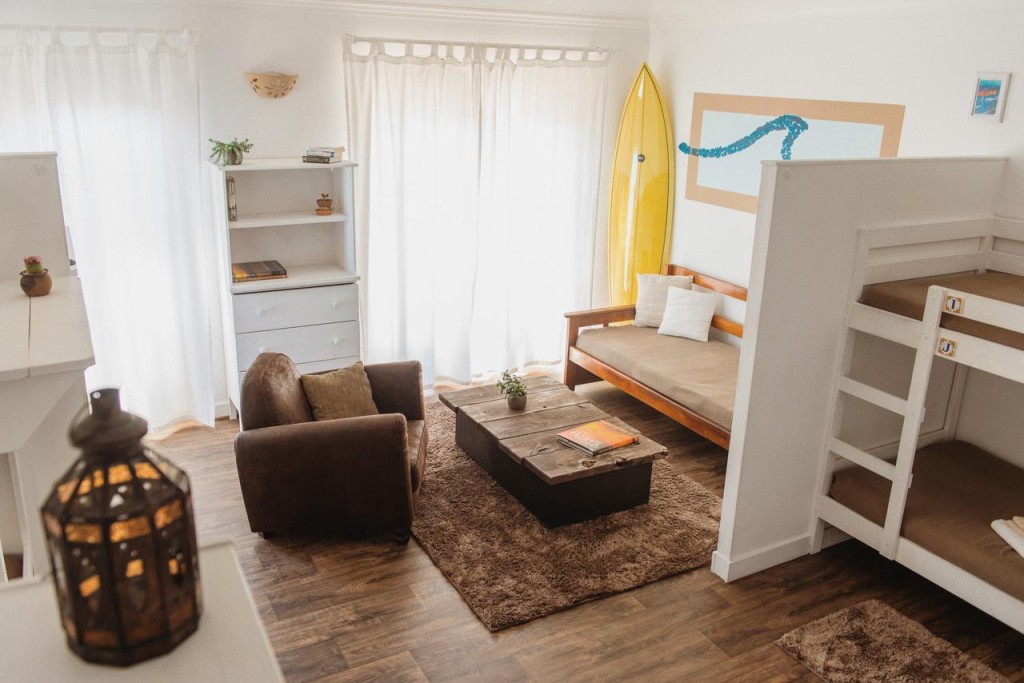 Another hostel worth a mention is Laneez Ericeira. Laneez is located on a cliff overlooking Praia do Sul, only steps away from the village center. With plenty of communal space to hang out, this is a great option if you're looking to meet other travelers when you're surfing Ericeira.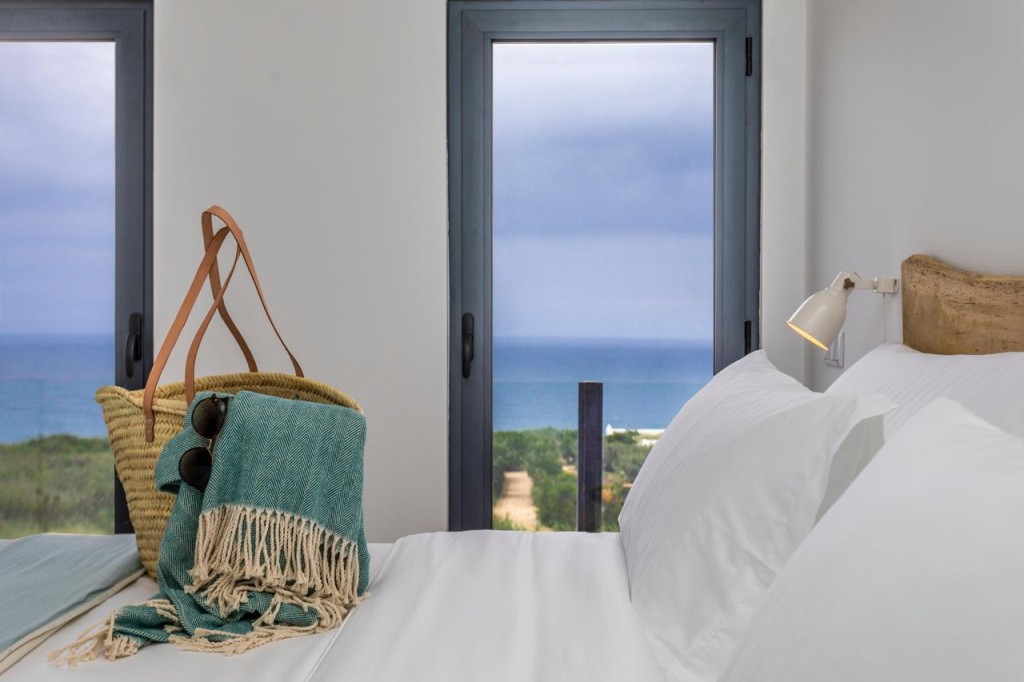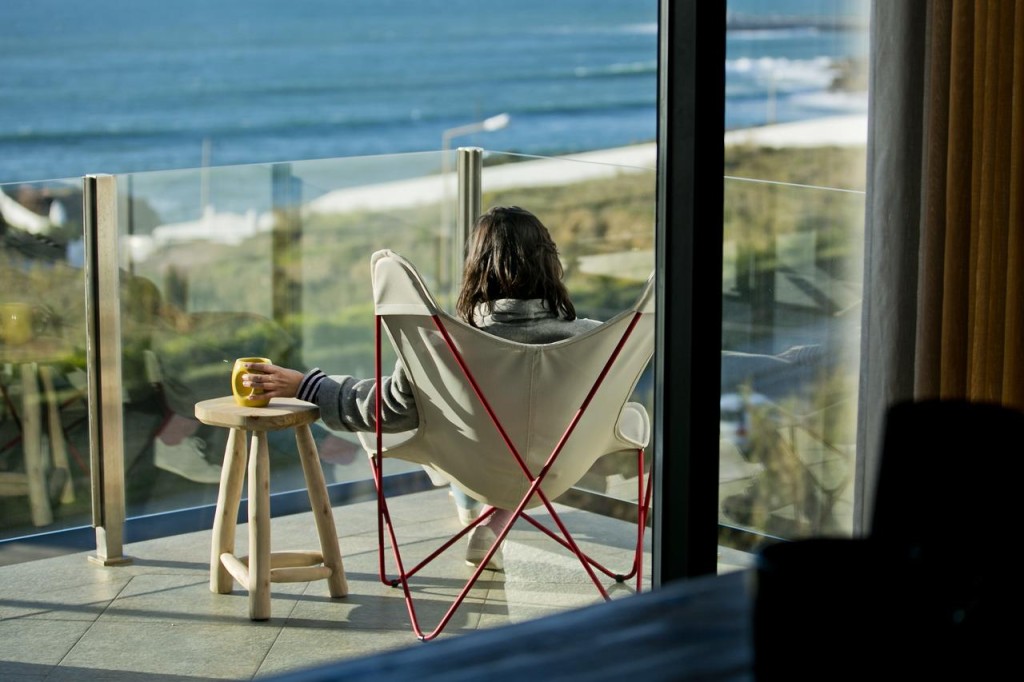 Finally, for something more private, make sure you take a look at the highly-rated You and the Sea Apartments. Guests here can choose to stay in a studio apartment, which is perfect for two people traveling together, or opt for one of the larger one, two, or three bedroom apartment, which is great for larger groups and families.
Surfboard Hire in Ericeira
If you don't want to bring your own surfboard along for the ride, you can rent surfboards from pretty much anywhere, as there is no shortage of surf shops and hostels offering rentals.
Wave Beach & Surf is an option for those on a budget, but if you want your board ready for your arrival, you can pre-book the type of board you wish through websites such as Board Surf Center or Rent a Surfboard. These services will also give you the option to rent a wetsuit if you need one.
Where to Eat in Ericeira
No surf trip would be complete without finding somewhere to enjoy the catch of the day and watch the sunset. Like much of Portugal, Ericeira boasts a range of fantastic culinary experiences, including tapas, pizza, and traditional and local dishes. These local dishes include Polvo, Percebes, Queque de Ericeira, and Caneja de Infudice.
If you're looking for fresh fish and seafood, you must check out Mar D'areia, but you'll also find similar super experiences at Clube Naval and Boca Santa.
If you're not so partial to fish or seafood, there are still lots of other restaurants both cheap and a little pricier. Our favorites include:
Mar de Latas
Cucina 37
Restaurante Sul
Brisa
Funky
Sunset Bamboo Bar
Lebre Escondidinho
From local cuisine to worldwide favorites, these restaurants offer something for everybody regardless of what you're in the mood for. Whether it's lunch, dinner, or a quick snack on the way back to the hotel, you can find something to fill your stomach ready for the rest of the day.
Did you enjoy our Complete Guide to Surfing Ericeira in Portugal? Check out all of our Portugal Surf Travel Guides here.