Surfing Laguna Beach in California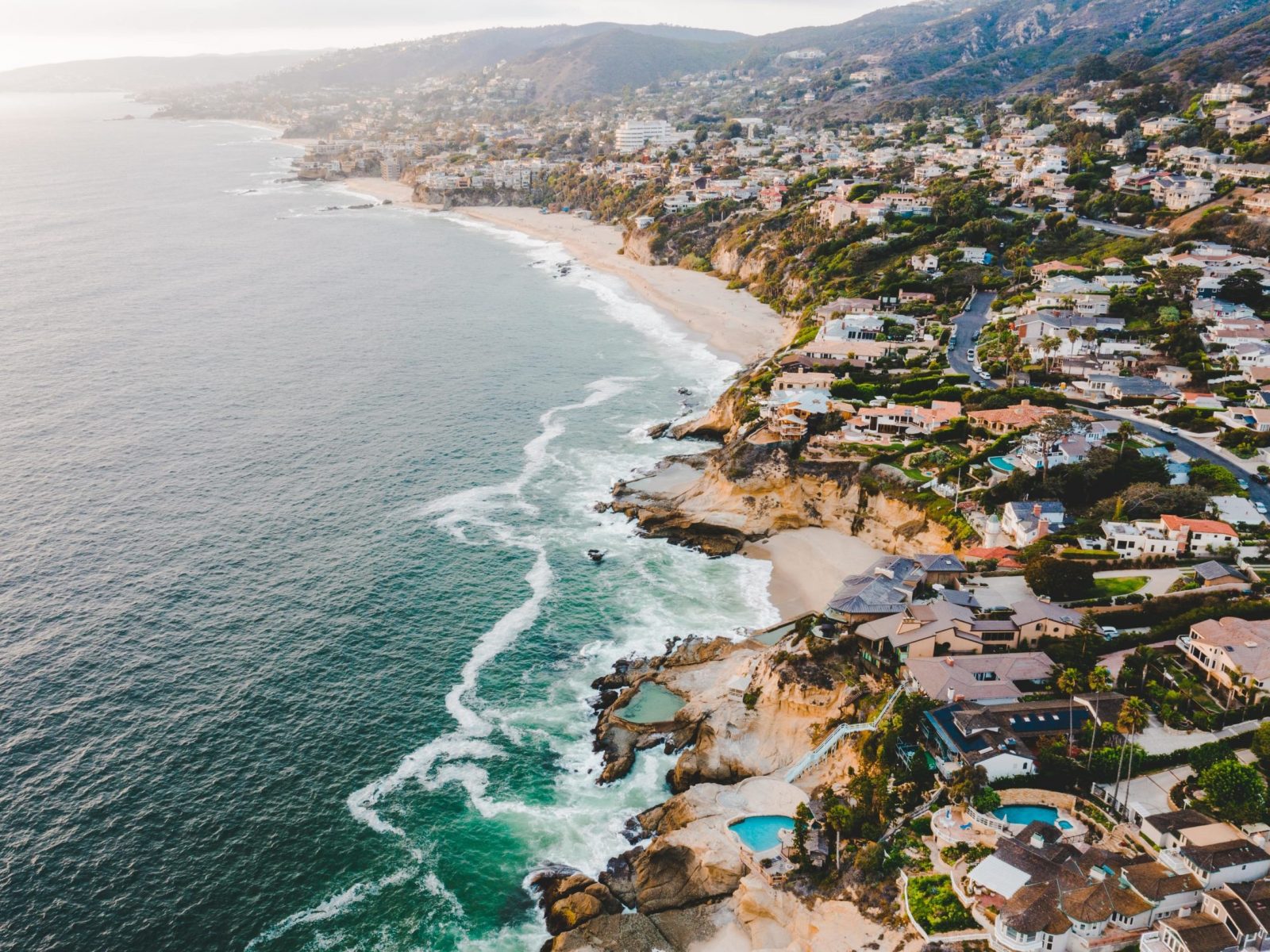 Disclaimer: This article contains affiliate links. We may receive a small commission if you make a purchase through one of these links. Please read our Affiliate Disclosure for more information.
This is our Complete Guide to Surfing Laguna Beach in California.
Laguna Beach is one of the many jewels in the crown of Californian surfing. Situated roughly midway between Los Angeles and San Diego it is an easy 95-minute drive from both major cities. The area has only been populated since the late 19th century and has been one of California's number one surfing hotspot for decades. Home to a string of 27 beaches and coves, Laguna beach covers a stretch of 7 miles.
Getting To Laguna Beach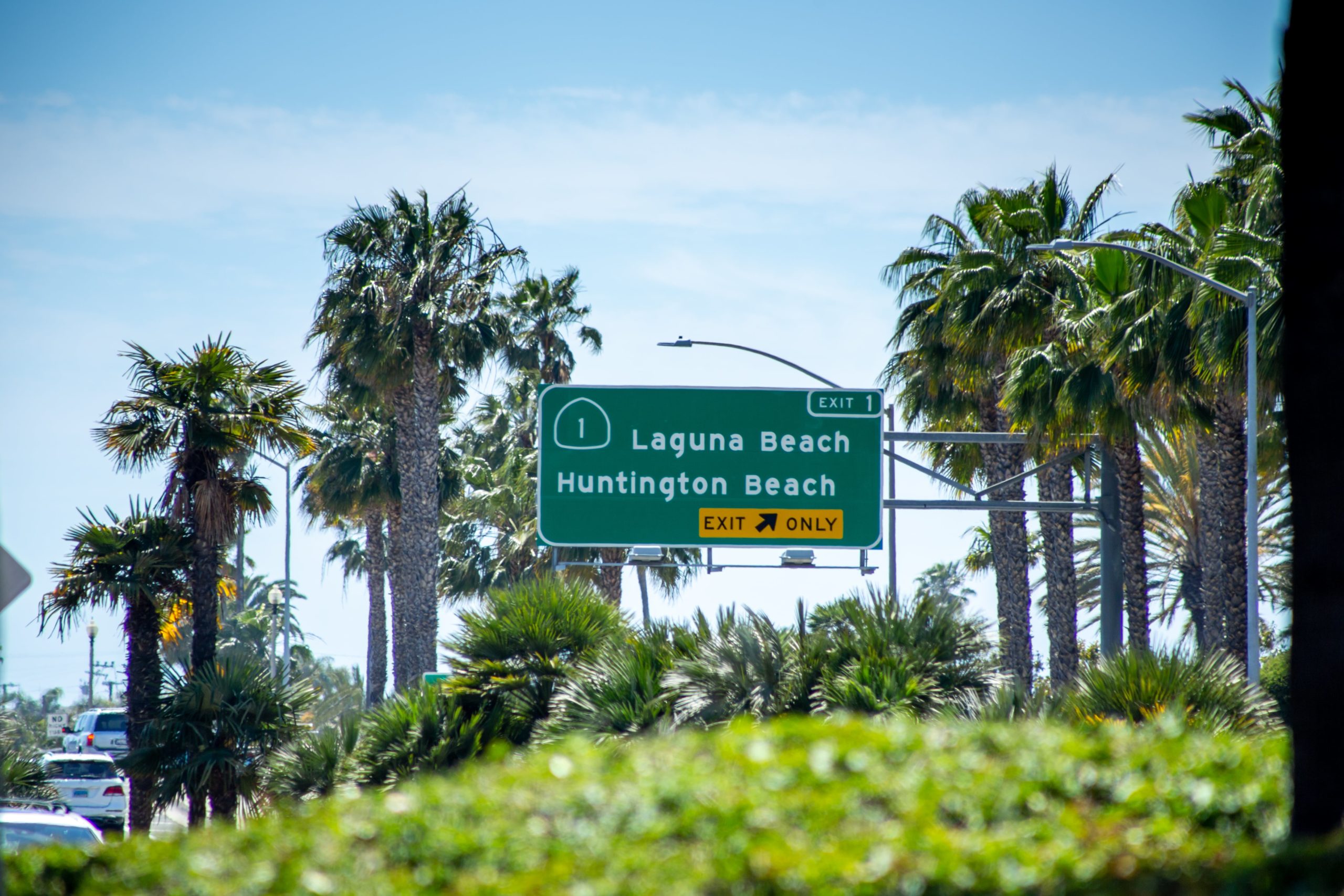 Conveniently situated 53 miles from Los Angeles and 73 miles from San Diego, getting to Laguna is easy with a choice of international airports within easy reach. Laguna Beach is not too far from plenty of other tourist hotspots too, so if you want to mix up your surfing with some sightseeing, you can do very easily. With Disneyland just twenty miles away and the bright lights of Hollywood within an easy drive, there are lots of places to drop into when the swell is not great.
Laguna Beach Surf Spots
Laguna Beach has plenty of surf spots to suit all ability levels. The local community takes excellent care of the beaches and surrounding areas, and it's important you understand how they work before grabbing your board and surfing Laguna Beach.
The beaches in Laguna Beach are all open every day of the year between 5 am and 1 am with the exception of Aliso Beach, (which opens 6 am to 10 pm). Dogs are permitted during peak seasons before 9 am or after 9 pm. Outside of peak season, your dog can surf whenever they want.
Parking prices differ from lot-to-lot, and it is always suggested that you arrive earlier in the day if you need to park up to ensure you get a spot.
During peak season we recommend walking to the local spots or hopping on the Laguna Trolley as it can be near enough impossible to find a parking spot.
Now for some of the best surf spots in Laguna Beach…
Thalia Street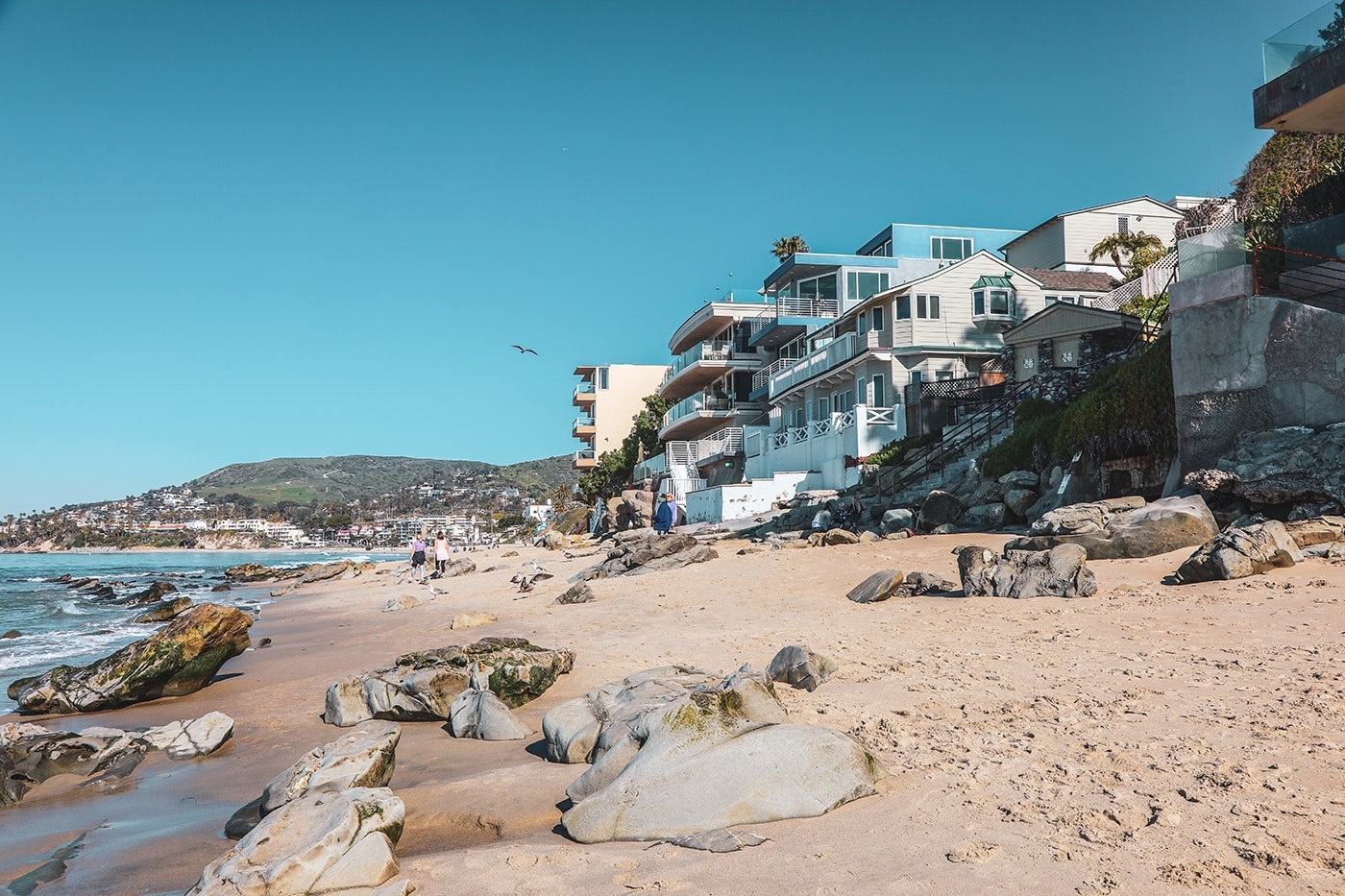 When it comes to surfing Laguna Beach, one of the hottest surf spots in town is Thalia Street. Whether you are a complete novice who wants to learn how to surf, or you are a seasoned pro who knows their way around a wave, Thalia Street has something for everyone. Widely considered as one of the best places to learn to surf, Thalia Street is one of the best beaches in the area to get to grips with surfing if it is your first time.
With gentle waves closer to the shoreline, and more challenging beasts as you move out a little further, it will be easy for you to pitch your experience to the right wave. With consistent and ride-able waves offering nice, easy surfing days on most days, it can get crowded during the summers and at weekends.
Fitting in with the reputation of Southern Californian beaches, Thalia Street is well known for it's chilled out vibe. It is a friendly beach with a relaxing atmosphere both in and out of the water.
Parking at Thalia Beach is a case of finding a spot with a meter.
Rockpile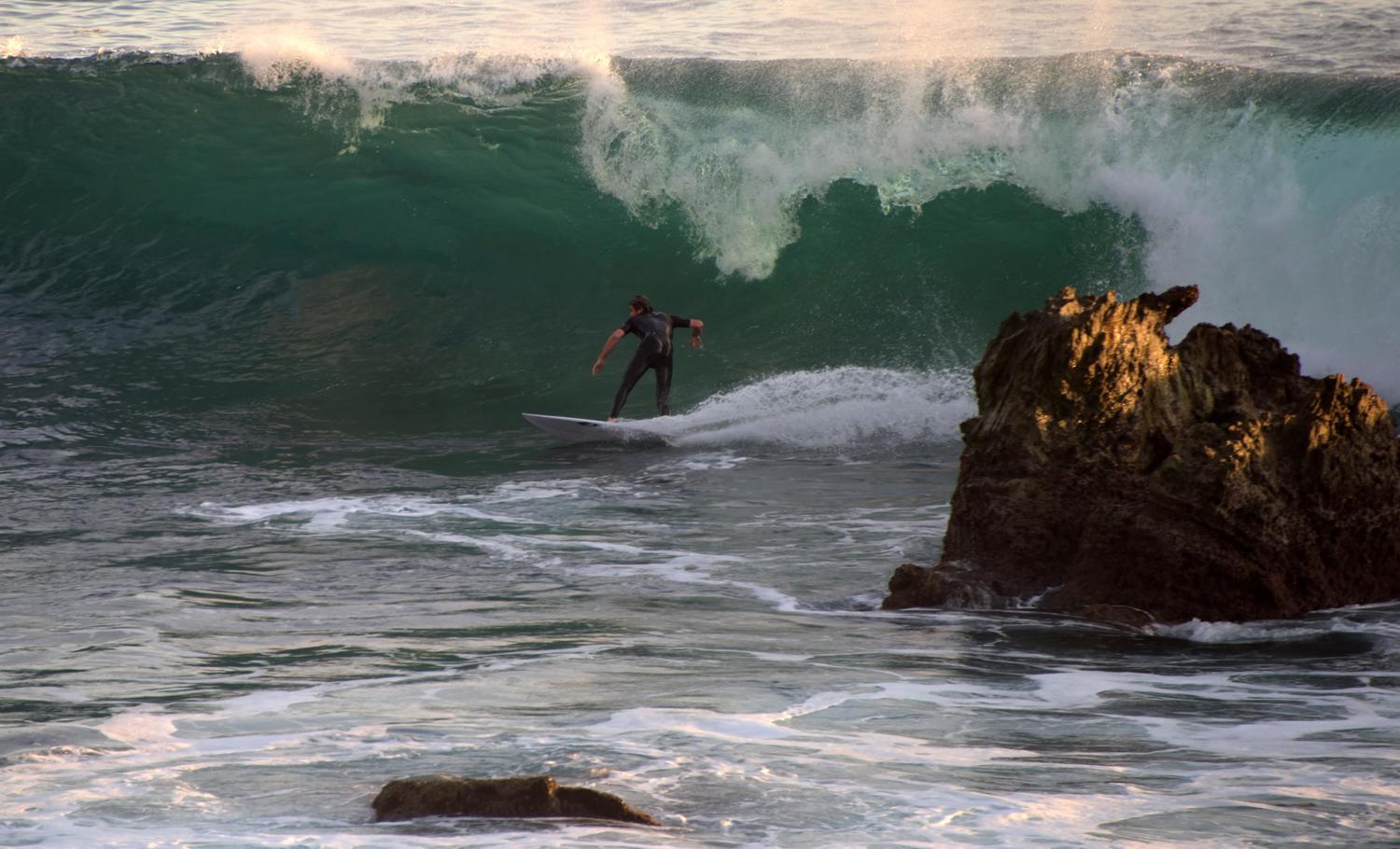 If you are an experienced surfer and you are looking for a real challenge, you will want to go and check out a little tucked away gem. On the north end of Main Beach, you will find Rockpile. This area has rocks that jut out and sit offshore, creating lots of tide pools and a world-class break that is known for some great hollow barrels.
While Laguna's Main Beach is one of the most famous in the world, it doesn't really offer up much for surfers, the boulders just up at Rockpile make a fast wave and attempting to surf it should only be done if you have considerable experience and you are a confident surfer.
If you want to surf this beach but are a little hesitant, try it on a medium-sized where it is not quite so daunting.
Be careful around some of the rock pools that form in this area, while they are filled with fascinating ocean life, there are plenty of urchins. Don't put your foot on one.
To access the beach, you will have to climb over the rocks at the north end of Main Beach or get to it from down a staircase at the end of Heisler Park. There is no bathroom at Rockpile, so you'll have to go to either Picnic Beach or Main Beach. Parking can be very limited too.
Brooks Street Beach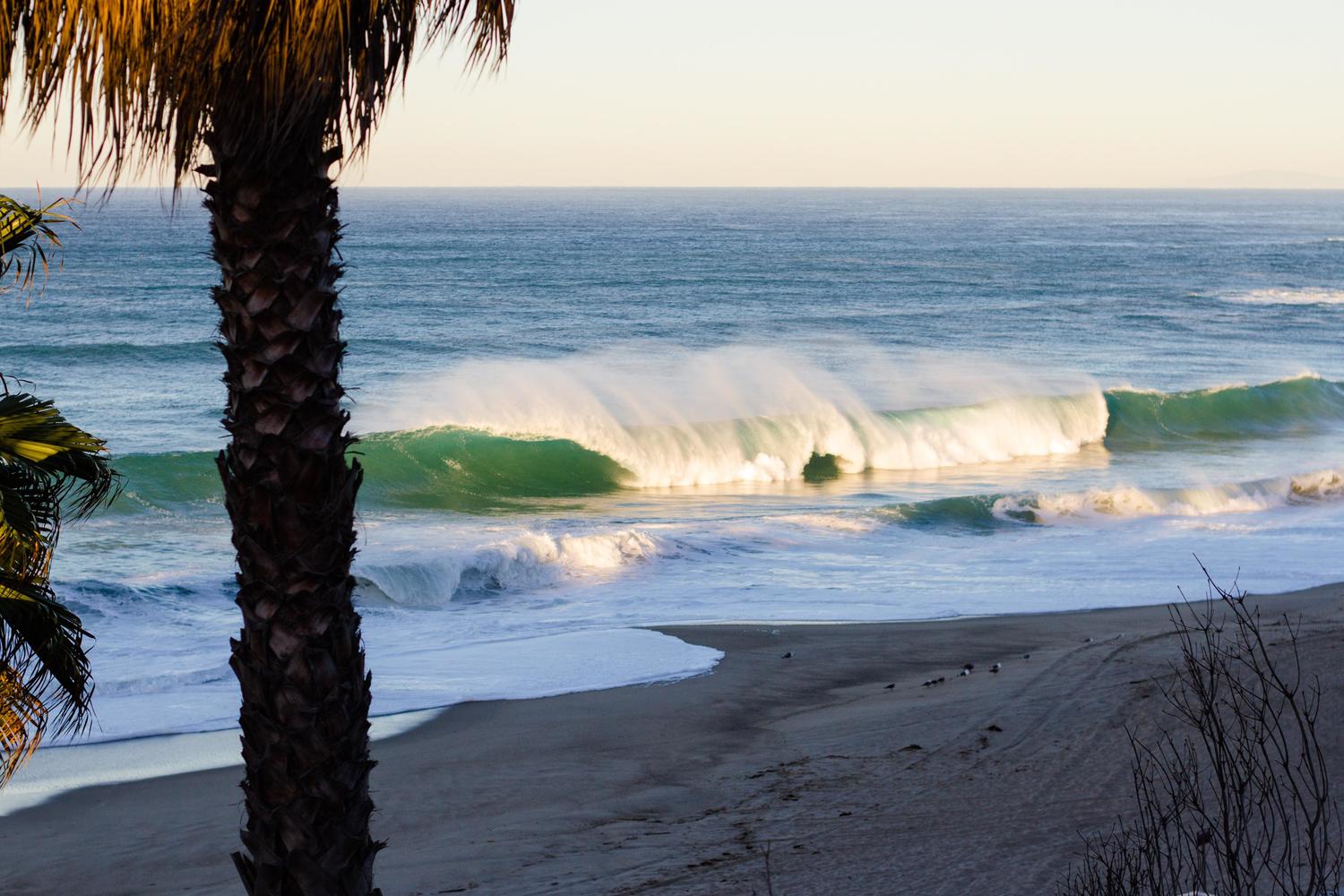 Brooks Street is a beach that is popular with seasoned surfers with lots of confidence. The left- breaking waves are some of the biggest that you are likely to find when surfing Laguna Beach. If you are a beginner, this may be a beach that you just watch and learn from for now, as it really has to be emphasized how much of a challenge the high-performance waves can be
This beach really is a top destination for surfers in the area, and if you love a left breaking wave, you will love Brook Street Beach. The waves break over a number of different rocky reefs.
The first reef at Brook Street Beach can be found about 50 meters out. It breaks often and can be hard to paddle at lower tide.
The 'second reef' is a completely different beast. It doesn't break as often and is about 95 meters out. When it does break, it produces waves of up to 10 ft with barrels and plenty of carving space. When this reef is breaking, you will no doubt here mention of it around town, and it will attract surfers to the area.
During the summer there is a local surfing contest held at Brook Street Beach. It is only open to residents and is one of the longest-running surf contests in the world. During this time, the area will be very busy with supporters out in force to cheer the contestants on.
Brook Street Beach is a very popular surfing spot and is enjoyed by spectators and those looking to partake. If that second reef is firing, then expect it to be especially busy. Parking will be a challenge, so be prepared to venture further afield to try and park up. But with some of the top surfing in the area, if you are up to the challenge, it is definitely worth a go.
Oak Street Beach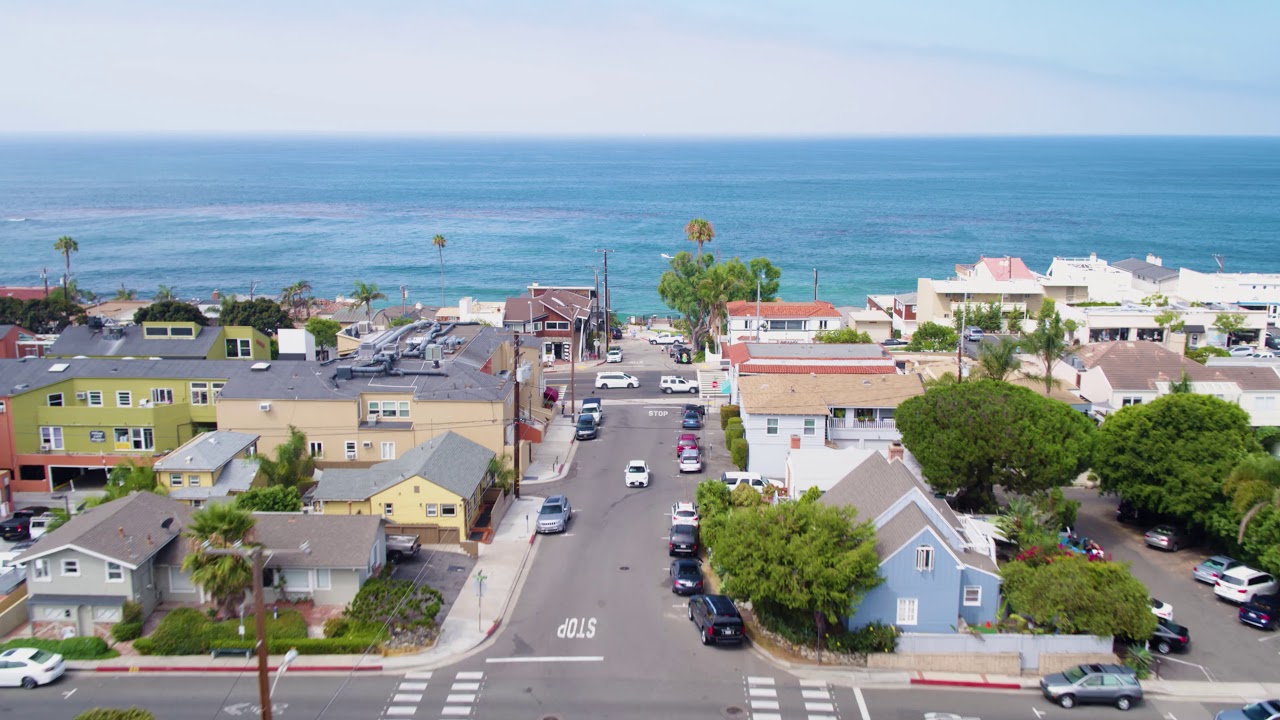 One of the most overlooked beaches in Laguna is Oak Street. It's not as crowded as many of the other beaches, which can be pretty helpful in terms of getting a parking spot, and the best position on the waves.
Oak Street has waves that break on the sand and further out and is a popular choice for swimmers. So much so, that during the summer months, at peak hours, it is reserved for swimming, meaning you'll have to catch an early wave or surf later in the day.
Aliso Beach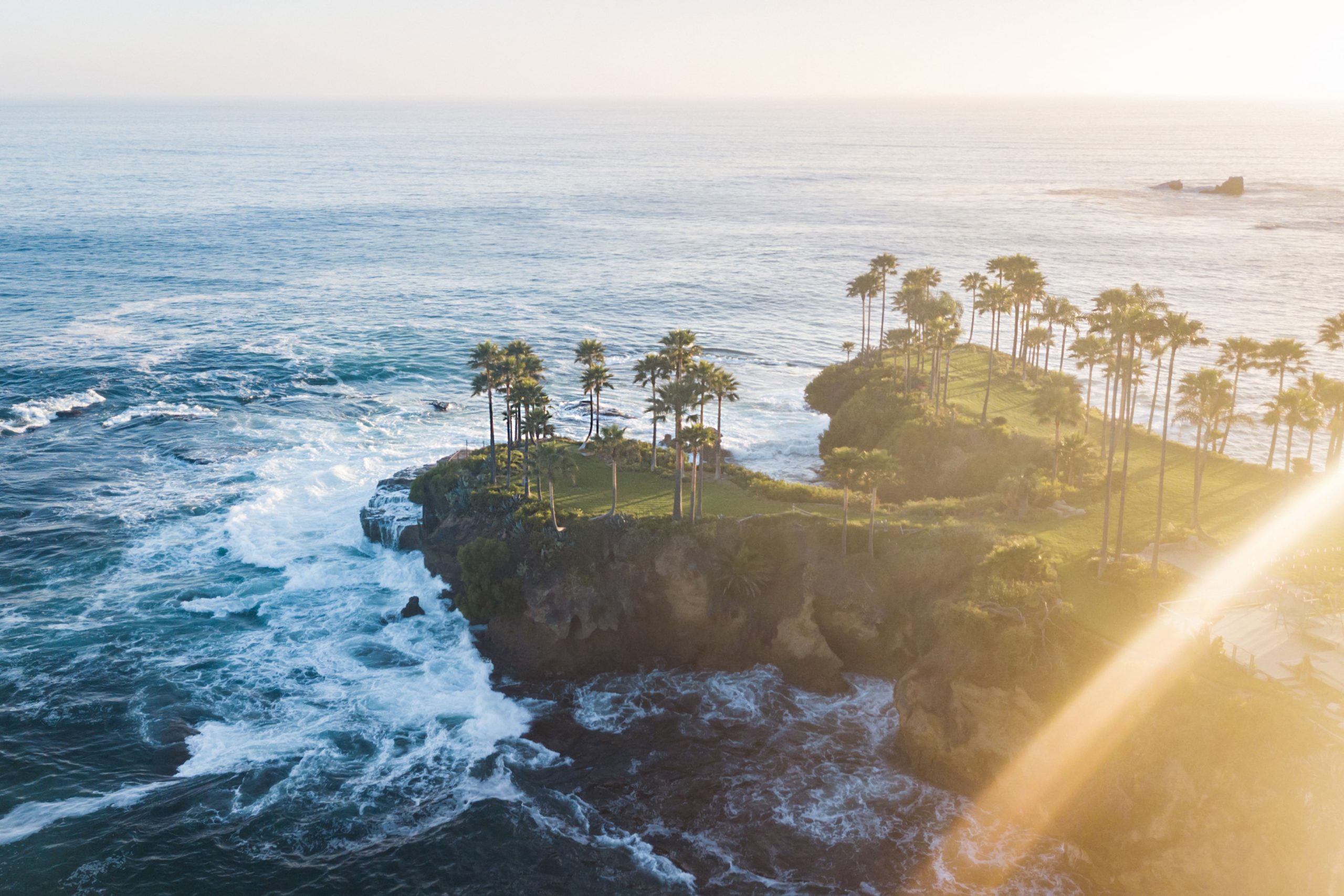 Known primarily for skimboarding, Aliso Beach plays hosts to the annual Skimboarding championship. That makes it very popular with skimboarders from all over who will flock to the beach with its prime conditions. On rare occasions though, during the northern swell, surfing is possible on this beach. If skimboarding is something that floats your boats, it is worth taking a trip down there. The beach has lots of fire pits, making it the perfect place for a relaxing BBQ.
Sleepy Hollow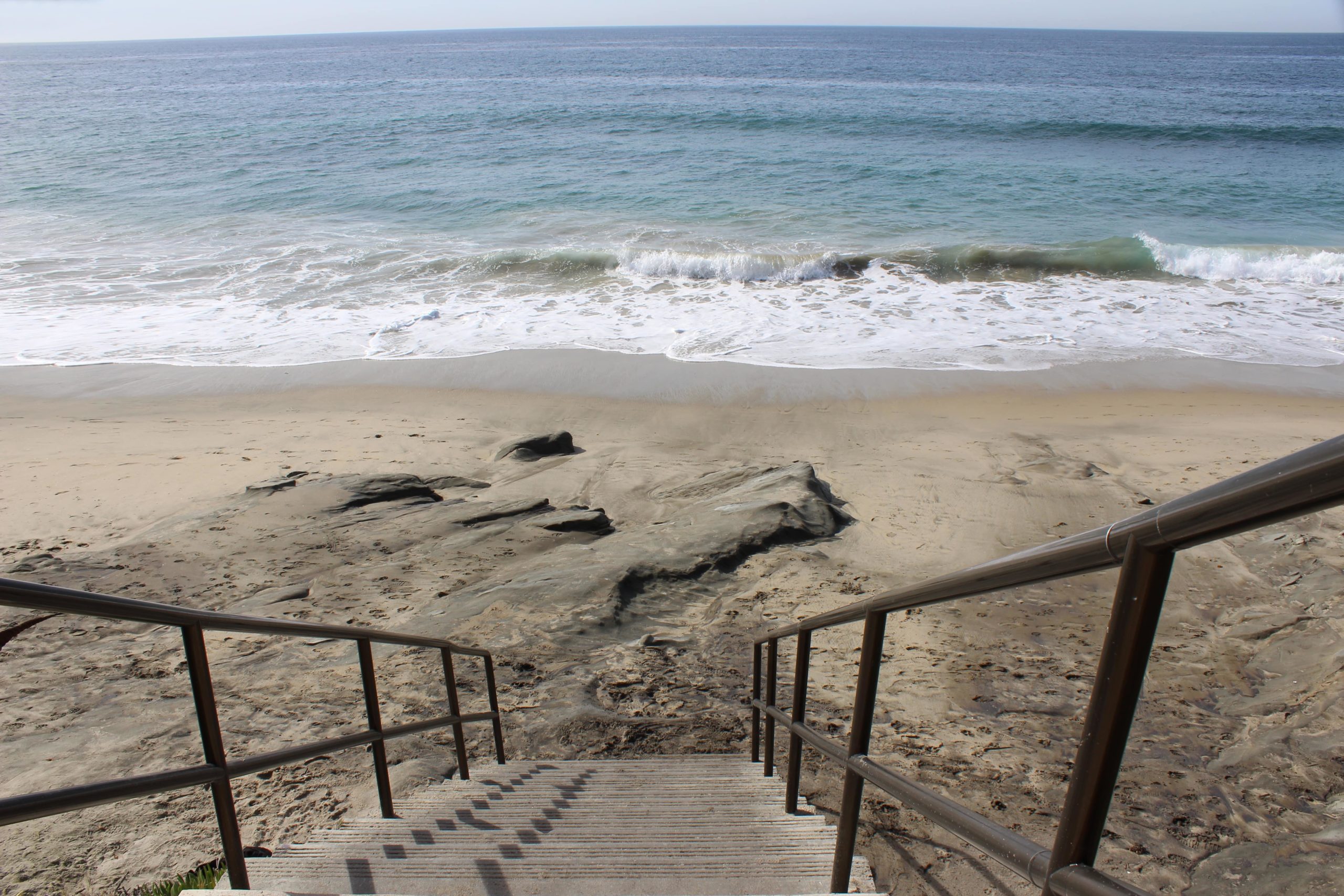 This low-key surf spot offers a quiet break away from the crowds on some of the busier beaches. In the right conditions, Sleepy Hollow can produce some decent waves, and the best thing is that you won't have to fight the masses of other surfers away to be able to ride them.
Salt Creek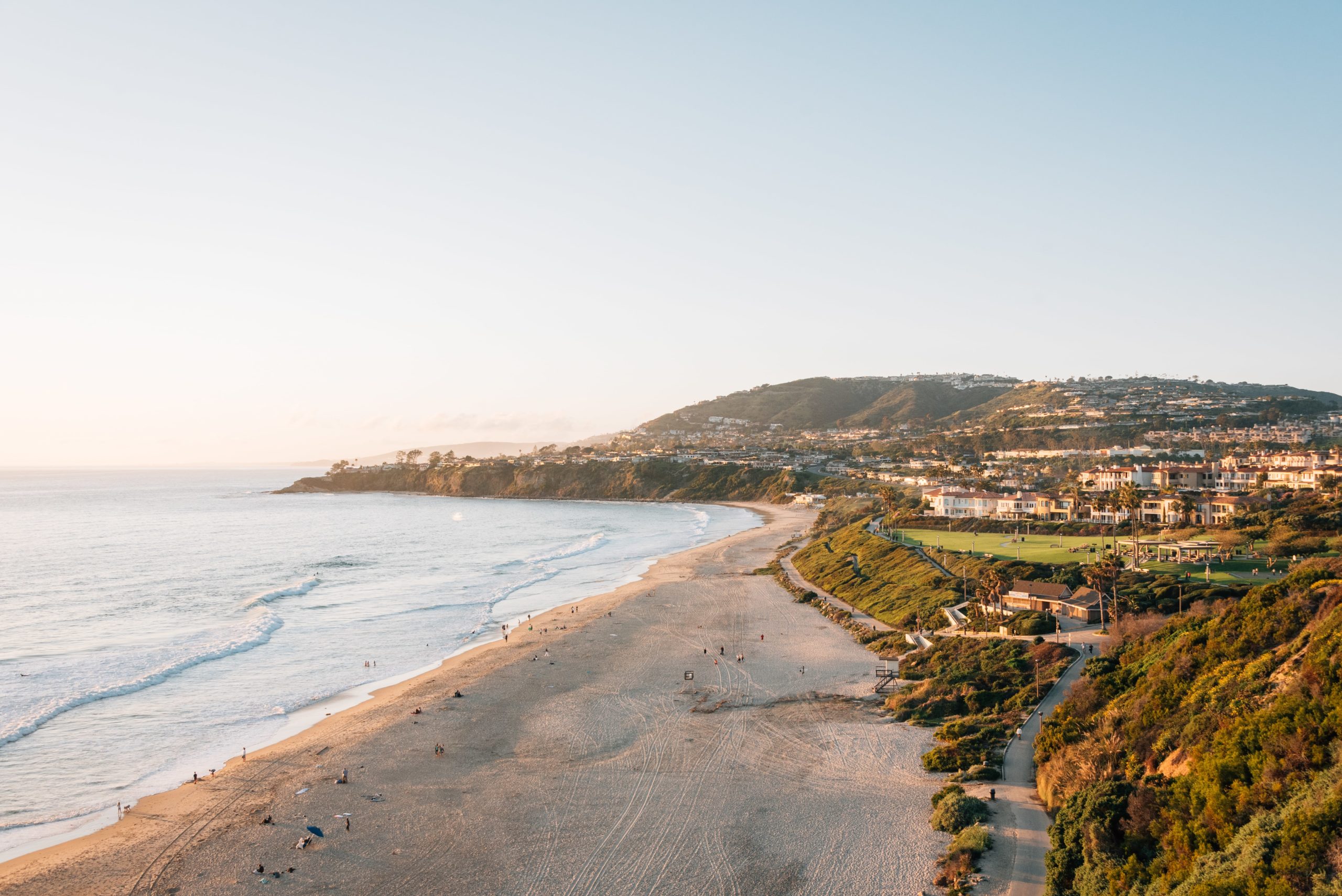 Salt Creek may not get the same level of attention as the other beaches in the area, but it is a pretty consistent surfing spot that always has waves as is exposed to all of the swells. Something that is also worth a visit if you here is a beautiful park that overlooks Salt Creek where you will get the best views out to sea.
Surfboard Hire Laguna Beach
If you need to hire a surfboard whilst you're in Laguna Beach you'll have a few good options on hand.
For Awayco members, Landmark Surf is 5 minute walk from Brooks Street Beach. The store offers a selection of Haydenshapes, Slater Designs, and Firewire surfboards, and rental prices range from $10-$45 a day.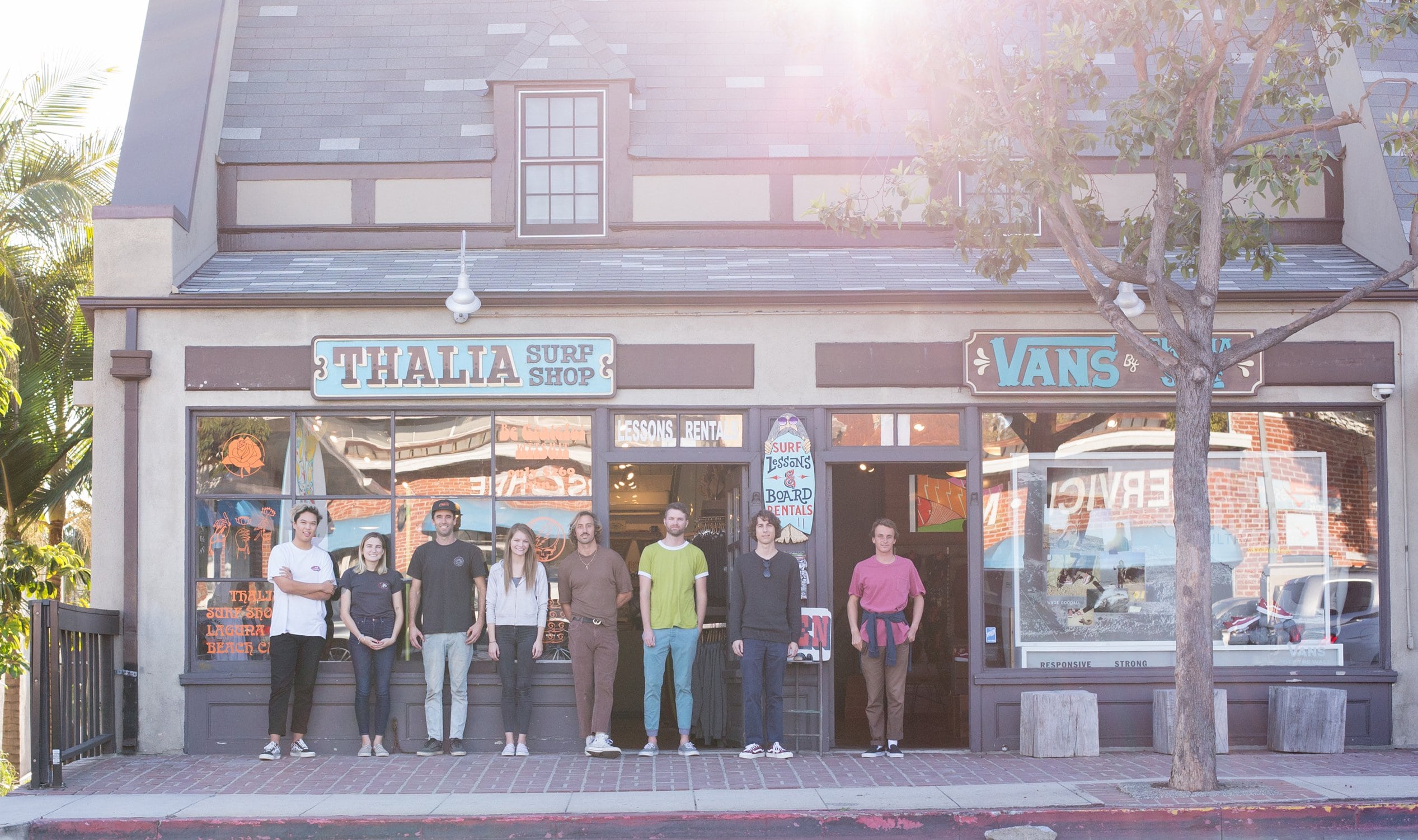 Thalia Surf Shop is another good option if you're looking for a rental when surfing Laguna Beach. Just around the corner from Thalia Beach, this shop has been serving the community for almost 20 years. You can pick up a soft top here for $30 a day or a more a advanced board for an extra $5 a day. Whilst you're checking out their rental options also be sure to have a look around the store, the team here works hard to curate a collection of unique, retro surfboards and hard to find surfing apparel that you're unlikely to find elsewhere in SoCal.
Surf Camps in Laguna Beach
As a major vacation destination, not only for international travelers but also for California natives, Laguna Beach has a ton of accommodation options. You'll find everything from charming B&B's to super-luxury 5-star resorts, but we've chosen to focus our selection on the most surfer-friendly accommodations in town.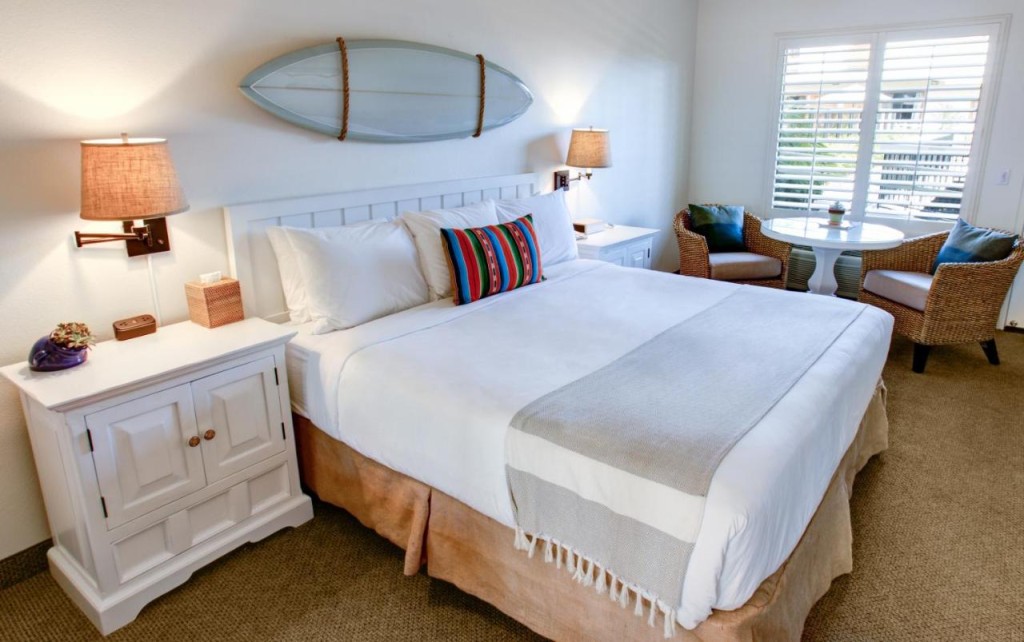 Pairing curated vintage pieces from the local area with vibrant pops of color, The Laguna Beach House channels old school Laguna with the look and feel of an open, airy surf cottage.
A former motel turned contemporary seaside retreat, Laguna Beach House's convenient location is within a short walking distance to Main Beach and downtown Laguna Beach.
Rooms at Laguna Beach House start from $176 a night.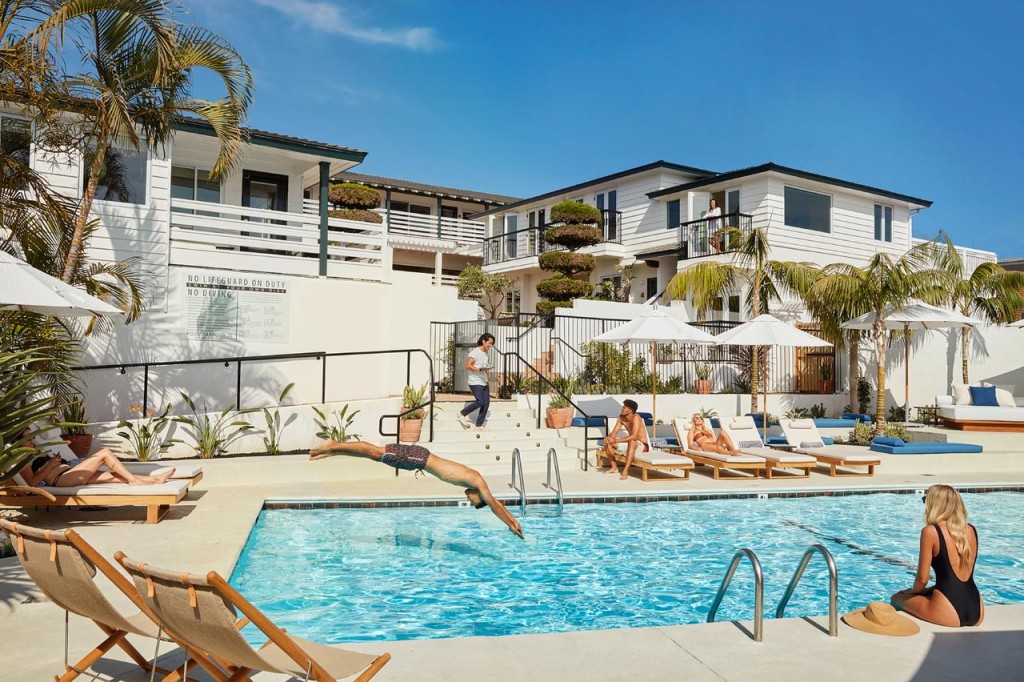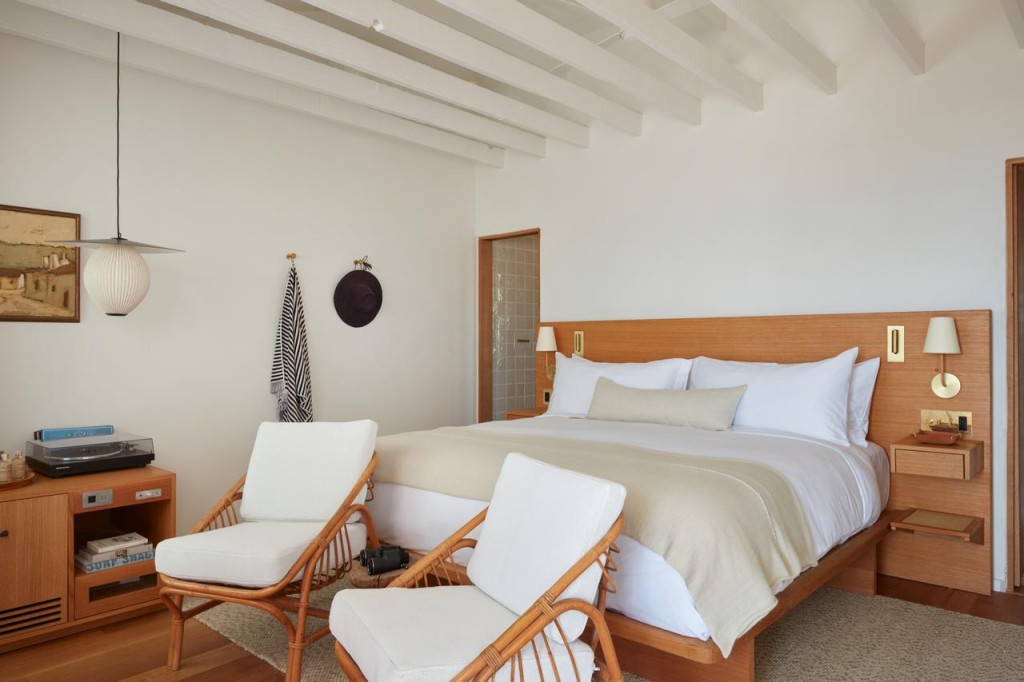 Just a bit further into town is Hotel Joaquin. Inspiration for this surfer's paradise was taken from the island of St.Barths, the 1950s Southern California beach culture, and the timeless and pristine aesthetic of the Mediterranean coast.
One of the best things about staying at Hotel Joaquin is that all the hotel amenities are included in the price of your stay. This includes a nourishing and hand-crafted breakfast, all the adventure gear your heart desires (yes, free surfboard hire), morning yoga, and access to their extensive collection of vintage vinyl.
Prices at Hotel Joaquin start at $289 a night.
Other good options include Seaside Laguna Inn & Suites, at $132 a night this is a bargain by Laguna standards and it is just a 10 minute walk to Thalia Street Beach. And for something more modest, Laguna Beach Lodge is a clean and modern motel right across the street from Aliso Beach. You can usually book a room here from $129 a night.
Also read: 8 of The Best Surf Camps in California
Where to Eat in Laguna Beach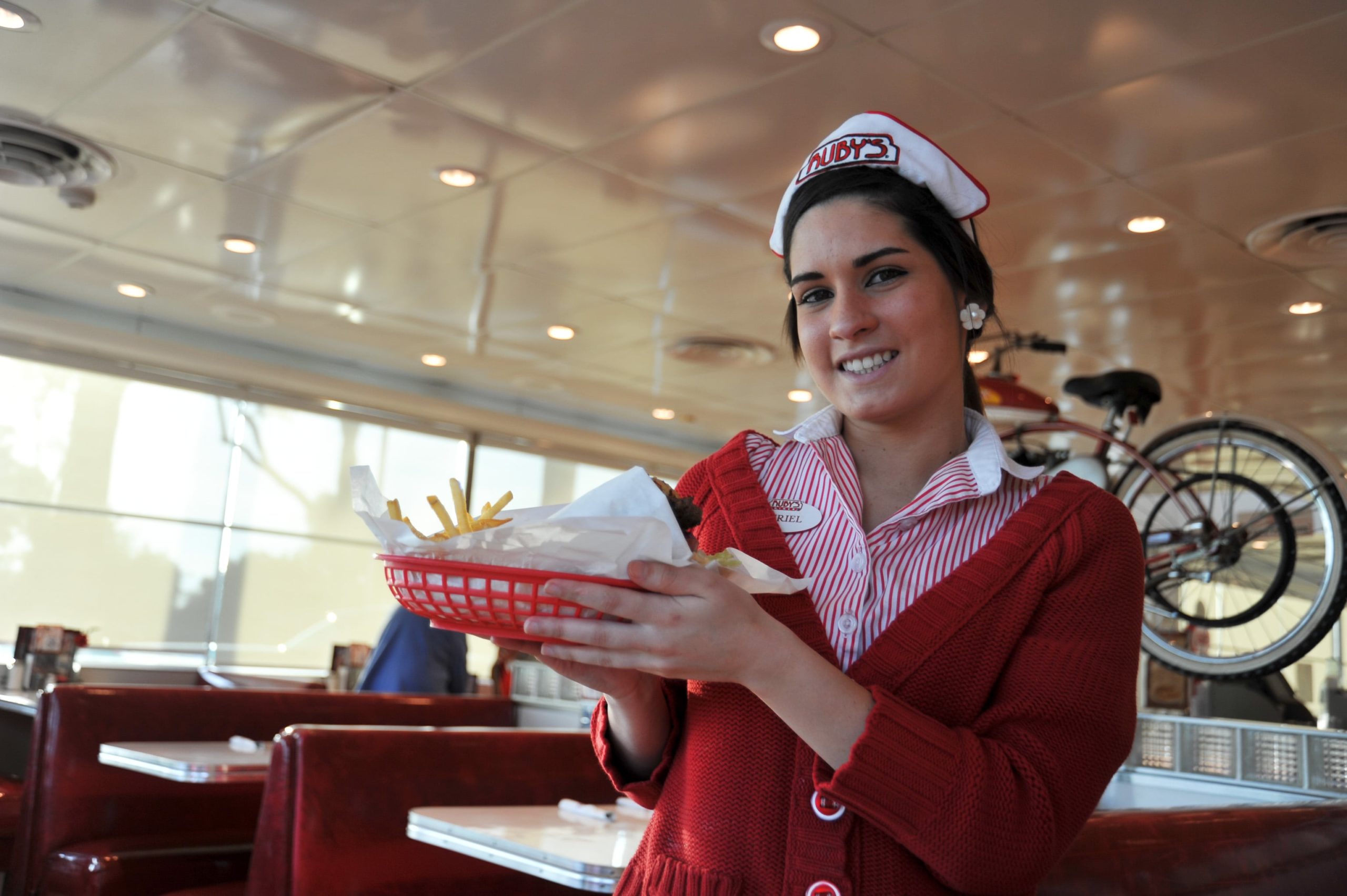 We know how important it is to get a good hearty breakfast before you head out surfing Laguna Beach, which is why we recommend starting your day off at Ruby's Diner. This 1950's iconic diner offers everything from "Ruby's Really Big Breakfast" (think pancakes, bacon, sausage, eggs and more) to avocado toast for the more health conscious.
For after a long surf session, we can't think of a better place to go than La Sirena Grill. This eco-conscious Mexican eatery has two locations in Laguna Beach; one downtown and one in South Laguna. The team at La Sirena Grill has made a commitment to support sustainable agriculture – their restaurants only serve local, sustainable, and organic products, which is probably why it tastes so good. We wholeheartedly recommend trying the calamari tacos and the house nachos.
To see Laguna at its finest, book a beachfront table at The Deck and watch the sun go down over Main Beach as you eat. This laidback oceanfront restaurant specializes in fresh seafood and creative cocktails served with a smile.
Enjoyed our Complete Guide to Surfing Laguna Beach? Check out all of our Surf Travel Guides for California here.