6 of The Best Surf Resorts in Maldives

Disclaimer: This article contains affiliate links. We may receive a small commission if you make a purchase through one of these links. Please read our Affiliate Disclosure for more information.
This is our pick of the 6 Best Surf Resorts in Maldives.
The Maldives, or, as Marco Polo called it "The flower of the Indies" is made up of around 1,200 different islands spread over 800 km in the Indian Ocean. The islands benefit from exposure to southern swells. This makes for some of the best surfing conditions. With so many islands in the Maldives, there is a lot of variation in terms of the way that the shorelines are made up, with lots of great surfing reefs as a result.
The amazing swells that the Maldives sees are the same as the ones that get experienced in Indonesia, however, the waves tend to not be so aggressive as they are in the likes of Bali, Java, or the Mentawai Islands.
There are some great world-class breaks in the Maldives. You can find these at Cokes, Chickens, Pasta Point, Sultans, Ninjas, Honkey's.lohls, and many others.
Also see: A Complete Guide to Surfing the Maldives
The various Surf Resorts in Maldives offer a great way of enjoying all of these great breaks. Whether you are completely new to surfing or you've surfed lots of other great beaches elsewhere, making your base at a surf resort is an ideal choice.
For newer surfers, surf resorts offer a chance to take up a couple of classes, while for anyone who feels that they know what they are doing, it gives them the chance to share tips and stories with other surfers from all over the world. Surf resorts in Maldives are a great place to use as your base, but they are awesome for meeting new people.
With many of the amazing private island resorts offering a range of different surfing packages as part of their activity offers, you can often gain access to some of the most exclusive surf breaks in the world. So, when picking your Maldives surf holiday, it is always important to find out exactly what is on offer in terms of nearby surf spots. Some of these places are once in a lifetime surf experiences, and they can be yours to enjoy as part of your amazing holiday in the Maldives.
Cokes Surf Camp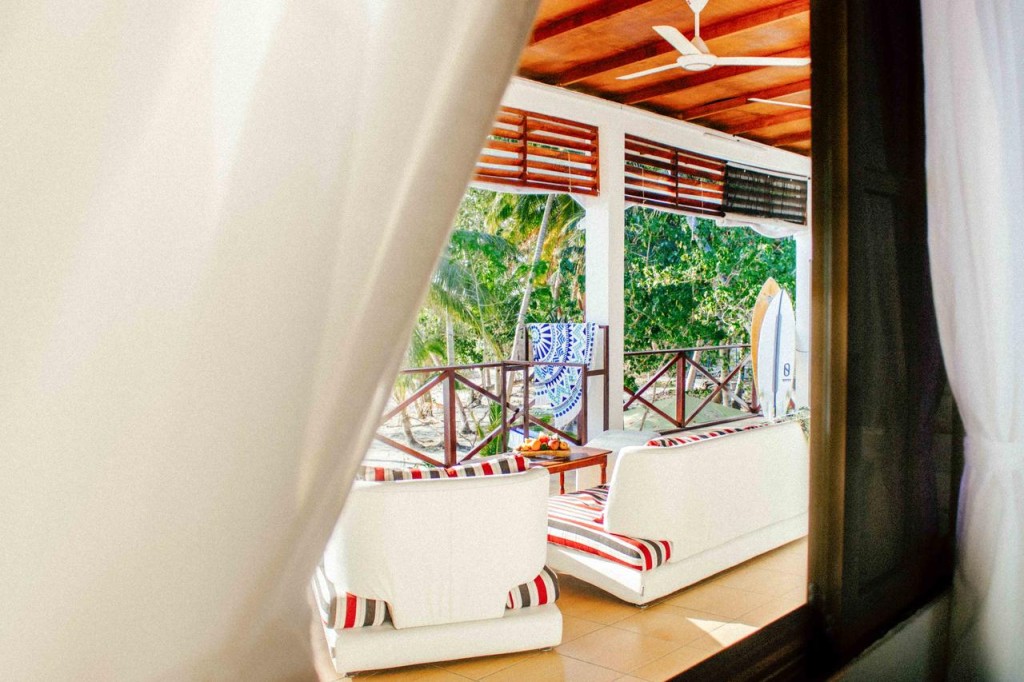 First on our list of the best surf resorts in Maldives is Cokes Surf Camp. Situated on the island of Thulusdhoo, Cokes Surf Camp is in the ideal spot for you to surf the great breaks at Cokes and Chickens.
Cokes is a great right-hander that is suitable for intermediate and advanced surfers. It breaks over a shallow reef. Named after the Coca-Cola factory on Thulusdhoo, it enjoys a big swell at times which should only be attempted by the most experienced surfers.
Chickens is a nifty left-hander situated across the channel from Cokes on the uninhabited island of Villignilimathi Huraa, which is home to a bunch of wild chickens. This break is known for its very long rides of up to 500 meters. Waves range from 3 ft right up to 14 ft. On days when the swell is at its best, Chickens has one of the best waves in the world.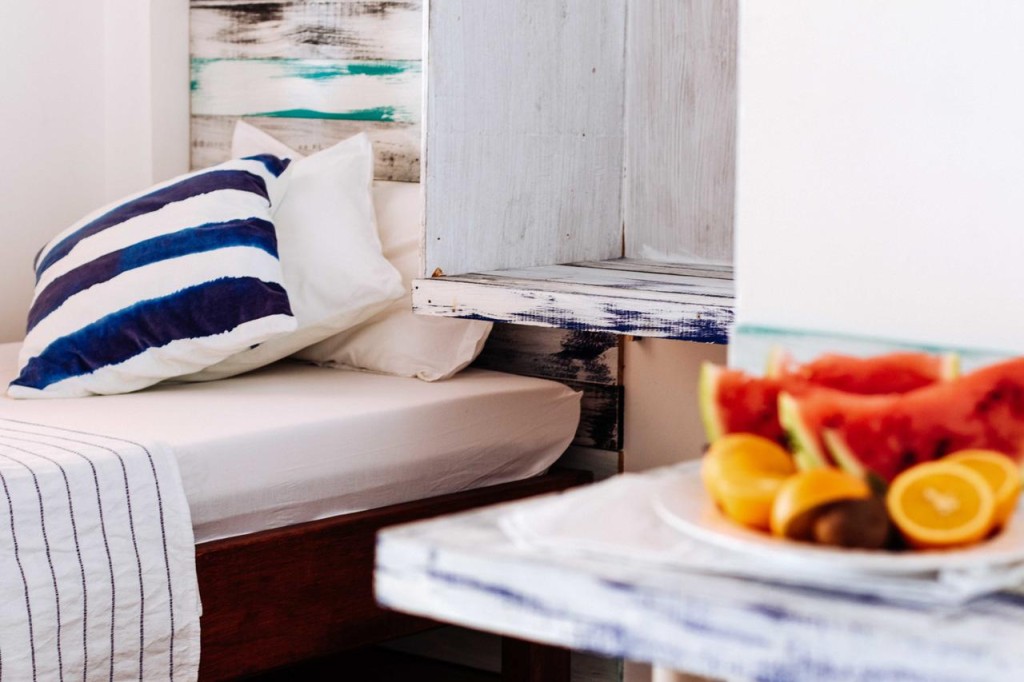 There is a choice of single, double, triple, and even quad rooms at Cokes Surf Camp. All the guests have one thing in common, surfing. With surf lessons available through the camp, there is something for newer surfers too.
The camp has a popular outdoor restaurant, where guests can chat about their experiences over a buffet meal at breakfast, lunch, or dinner.
Anantara Dhigu Maldives Resort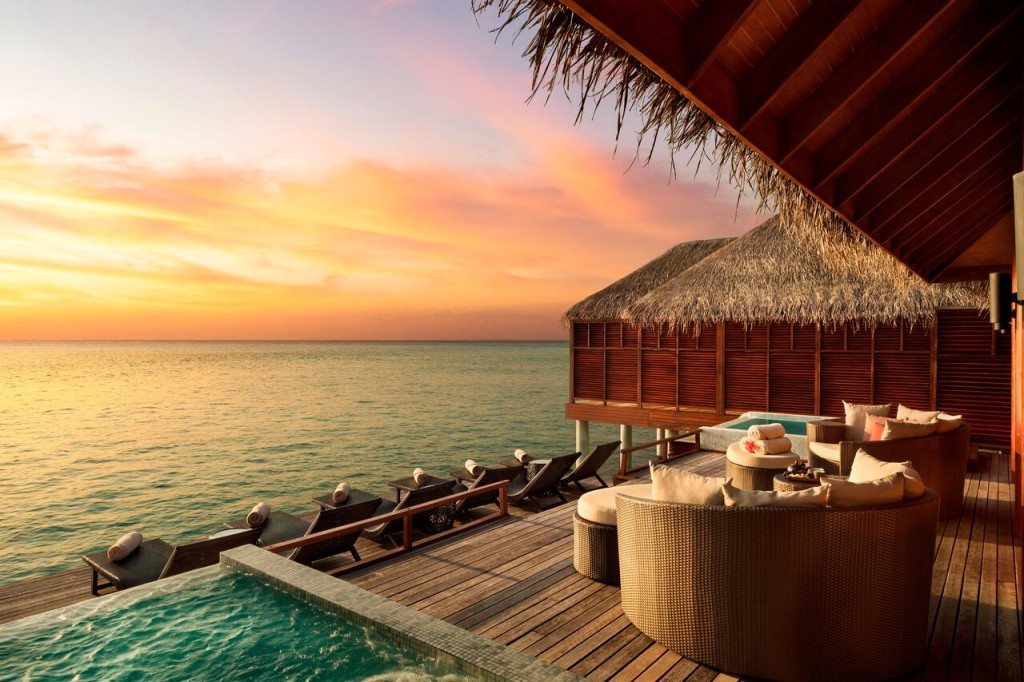 The Anantara Dhigu Maldives Resort is made up of 110 beach villas and over water suites. The beach villas all have direct access to a beautiful beach and are available in both one and two-bedroom options. You can also choose a villa that has its very own private pool too.
If you are staying at the resort you will get access to Anantara's very own wave, Veli Left. It is one that advanced surfers will need to surf out to ride. Nearby, you can surf Nonyas, which have easy, mellow take-offs, as well as Boatyards, Riptides, Natives and a whole load more besides.
The resort is packed with different leisure activities, so when you are not in the water there is plenty to do, see, and experience. This includes an infinity pool, water skiing, sunset cruises, dolphin quests, snorkeling, a fitness center, yoga, meditation, and tennis.
Niyama Private Islands Maldives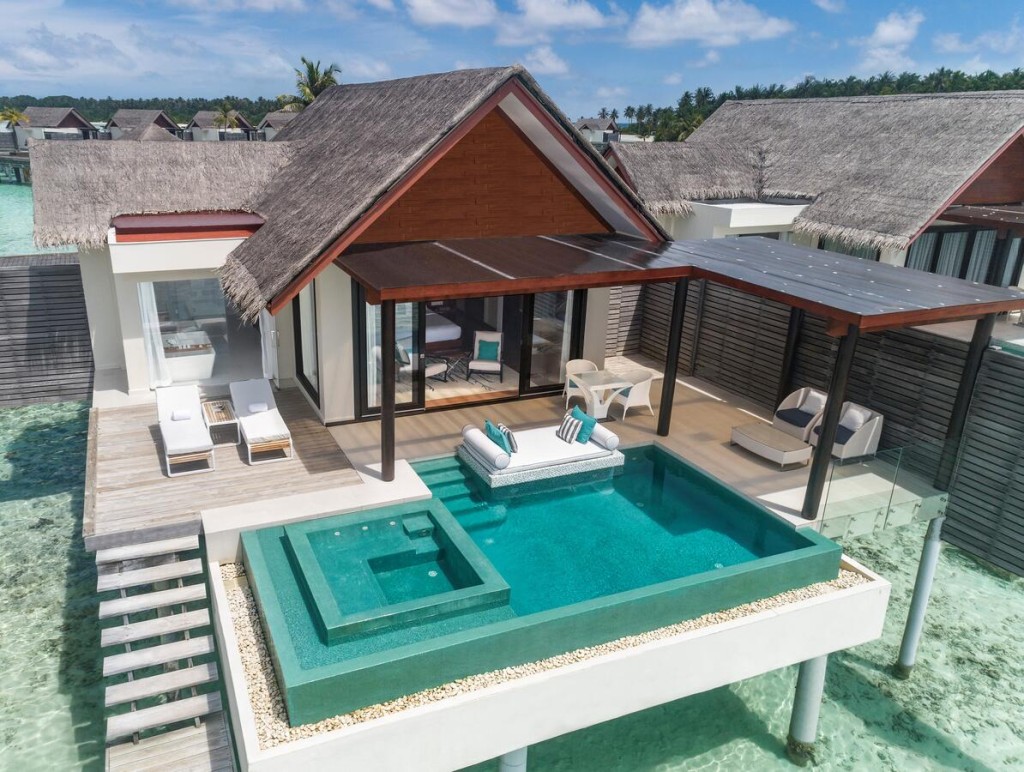 Next on our list of the best surf resorts in Maldives is Niyama Private Islands Maldives.
The award-winning Niyama Private Islands Maldives has two islands, Play and Chill. If you want a bit of adventure and excitement, you'll find plenty of this on Play. But for the relaxed moments, you can lounge around with just an empty ocean scape for a view, or spend time in Drift Spa.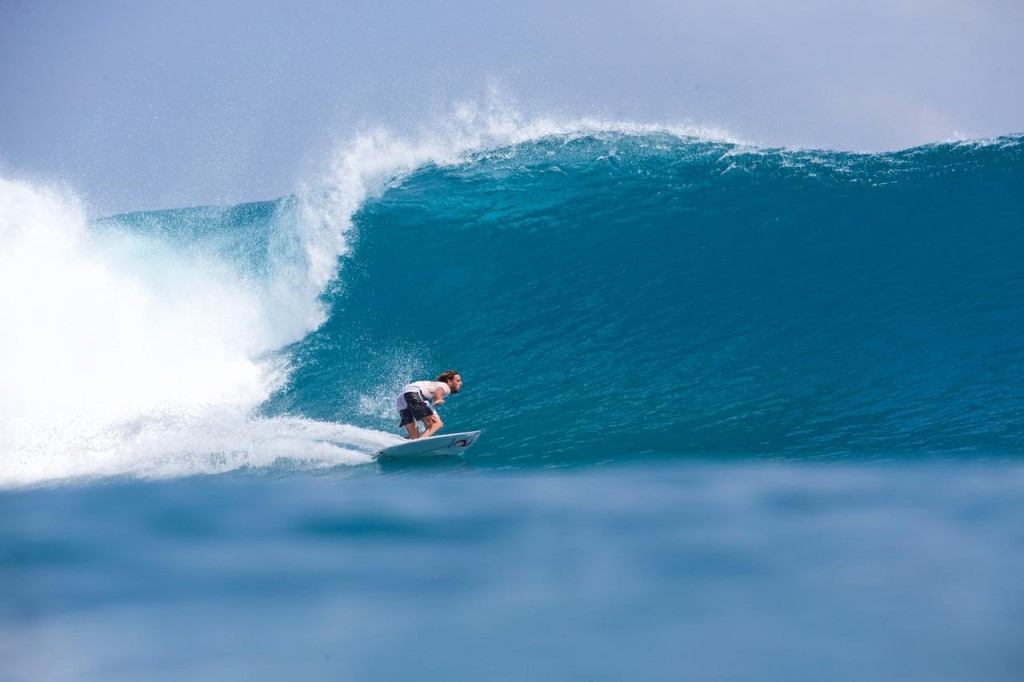 But since it the surf that you are going there for, just off Niyama's Play Island is Vodi, a powerful left-hander. A few minutes in a speedboat will take you to Kasabu, a hollow right-hander.
With beautiful villas with secluded decks that provide the greatest privacy and has its own butler service. There are options for a private pool with your villa, or for your villa to be set over the water. There are deluxe and family villas and a whole range of pavilions on offer too. You can even rent out a crescent that sleeps 14 adults and 8 children which is 5 villas raised over the water.
Four Seasons Resort Maldives at Kuda Huraa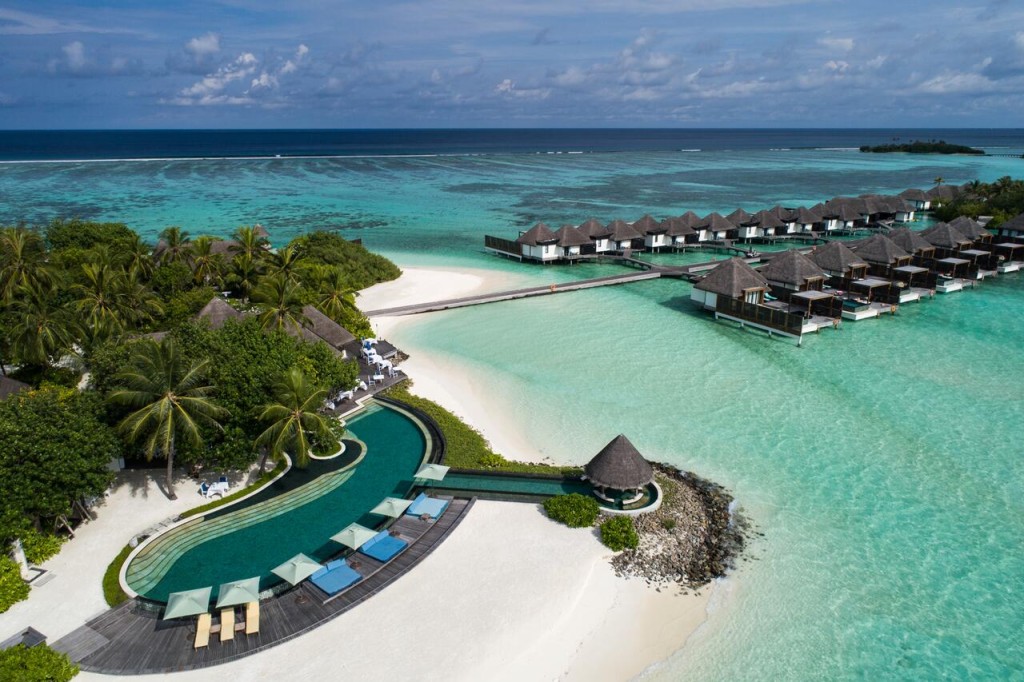 The Four Seasons Resort Maldives at Kuda Huraa is a relaxing holiday destination that offers a range of stunning villas and pavilions for you, your partner, your family, or your friends to all stay at. The resort is host to a marine discovery center, a serenity pool, a fitness center, as well as a spa, and a number of bars and restaurants.
There are so many activities that you can enjoy including catamaran sailing, turtle feeding, as well as dolphin cruises, and more.
Of course, there is also surfing. It is not so much about the breaks that are near to this villa. It is more about where your imagination takes you. You can fly by seaplane to find the ultimate surfing destination that suits the way that you want to surf. You have the freedom to choose the surf safari that you want.
Ayada Maldives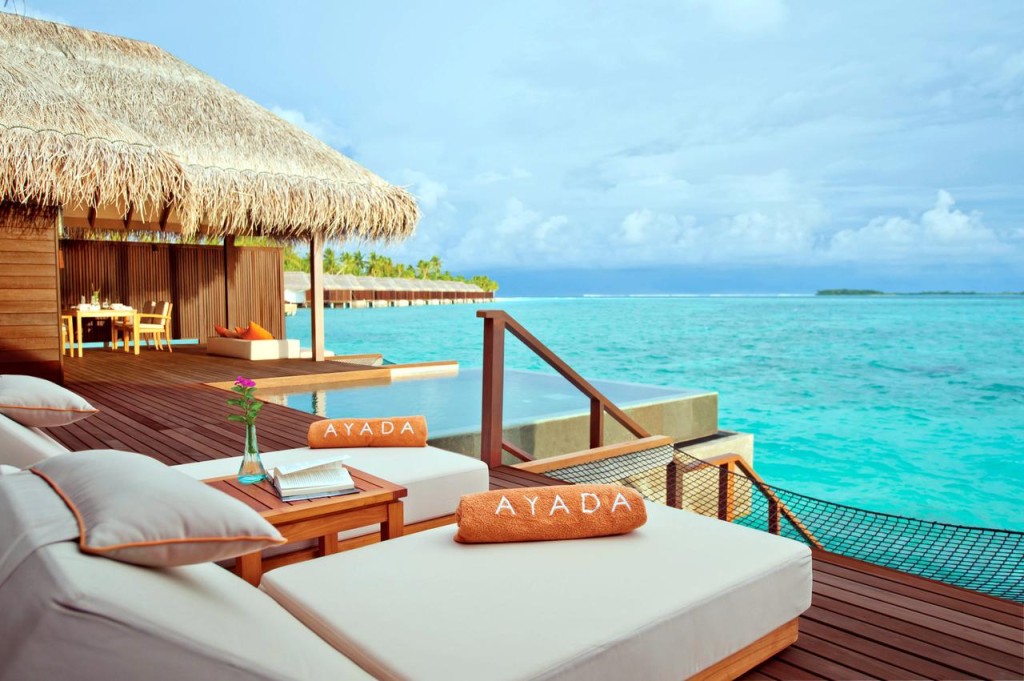 Ayada Maldives is situated on a private island with immaculate beaches and tropical scenery. The resort has everything that you will need to enjoy your surfing holiday, from a range of beautiful villas and suites, through to eight different restaurants that offer everything from Mediterranean fine dining through to Teppanyaki.
You can take plenty of trips from the resort including sunset cruises, fishing trips, and visits to explore empty islands.
With some of the best surf breaks in the Maldives just a short boat ride away from Ayada, you can enjoy Antiques, Blue Bowls, Five Islands, Tow Ways, Love Charms, and Tiger Strips depending on the swell and forecast on the day that you are out surfing. You can rent your board from Ayada. With a range of different surfing packages, you can book as many sessions as you need so that you can plan your surf visits at the start of your trip.
The resort has an exciting mixture of villas and suites that will suit your needs. With every degree of luxury accounted for, including direct lagoon access, sound systems, private pool, hammocks, and so much more.
Shangri-La's Villingili Resort and Spa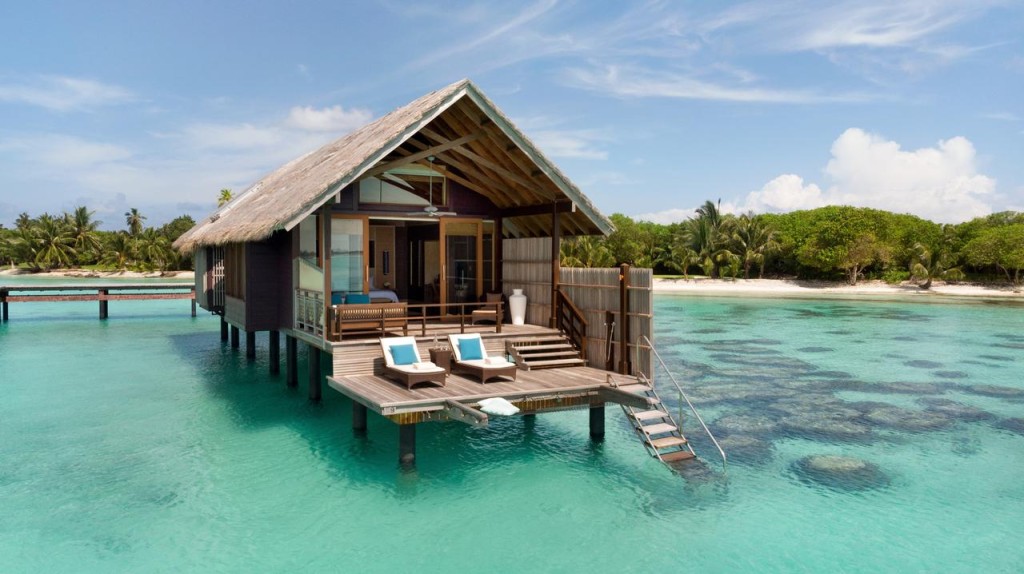 And last, but not least, on our list of the best surf resorts in Maldives is the Shangri-La's Villingili Resort and Spa.
Shangri-La's Villingili Resort and Spa is located on its own private coral island. It benefits from the year-round sun and is comprised of 132 large bungalows, villas, and suites, six restaurants, and a 9-hole golf course.
You can enjoy an uncrowded surf experience across four different amazing surf breaks. These are all just a short boat ride away from the resort. If you are looking for a right-hander you will enjoy Airport Lights with its great barrels. Vilingili/ Madihera is a fantastic left-hander that can grow from a gentle wave to a powerful one within just a few short meters. There is a real mix of different ability levels available across the different surf breaks on offer here.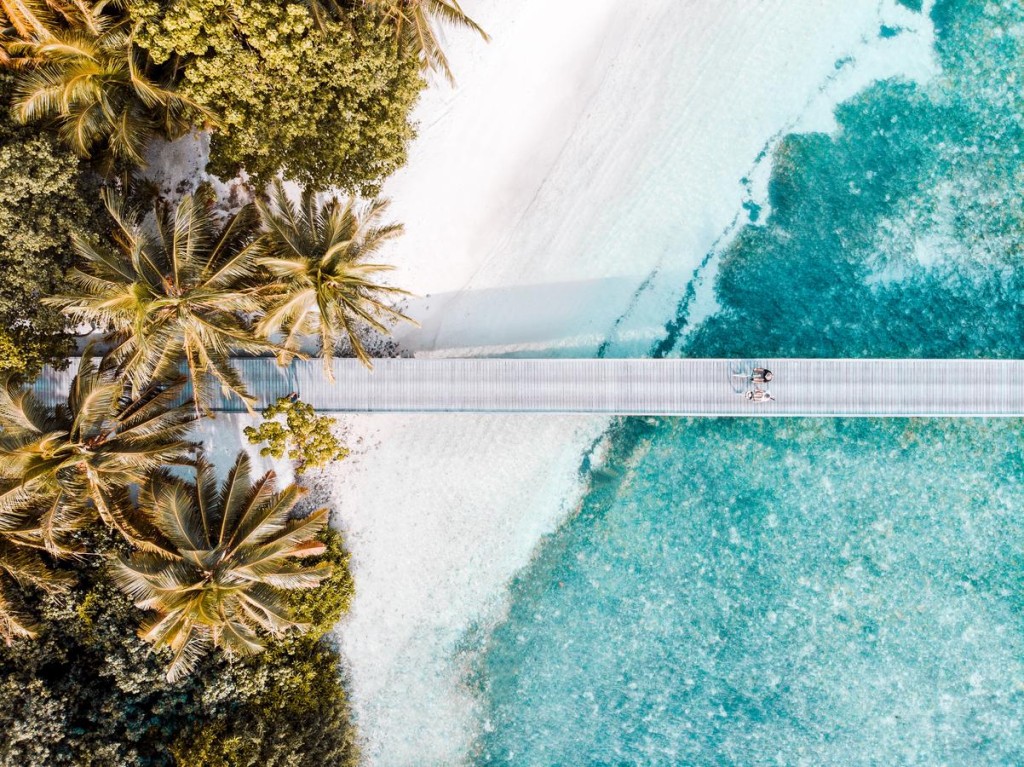 As you might expect from a resort of this stature, you can all of the transfers that you need to get you out to your chosen break provided by the host.
With a selection of villas and suites on offer at Shangri-La's Villingili Resort and Spa, you can enjoy private pools, spacious accomodation, and some beautifully unique decor and surroundings.
The resort has lots on offer in terms of recreation and activities including the spa, cycling tours, excursions to farms and historical sites of interest. There is a wide range of different sporting activities on hand including diving and snorkeling, sailing, fishing, kayaking, kite surfing, parasailing, paddle boarding, jet skiing, and so much more.
There are so many benefits on offer at this resort, you may well find it difficult to resist trying to do everything. However, with such tranquility in plentiful supply, it is important that you remember to take some time to just relax and go with the flow.
Enjoyed 6 of The Best Surf Resorts in Maldives? Take a look at our selection of Surf Camps from around the world here.