Surfing Nosara in Costa Rica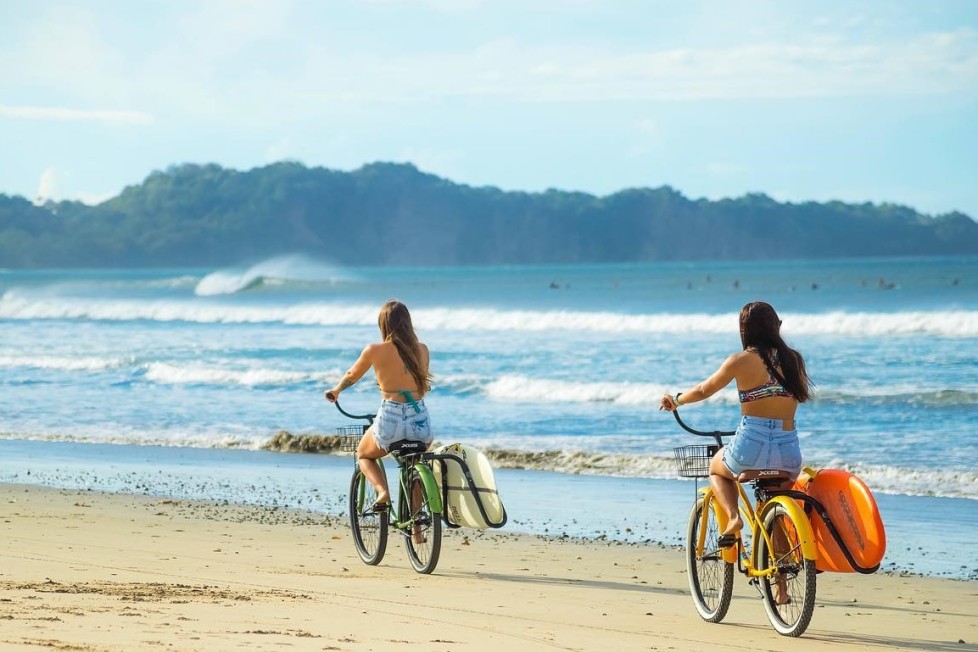 Disclaimer: This article contains affiliate links. We may receive a small commission if you make a purchase through one of these links. Please read our Affiliate Disclosure for more information.
Thinking about surfing Nosara in Costa Rica?
This is our complete surf travel guide. Read for everything you need to know about surfing Nosara.
One of the quieter beach communities in Costa Rica, Nosara is a town right by a series of beaches, Pelada and Guiones, that offers more white sand, more tropical forests, and more excellent surfing waves than you could shake a stick at. While the tourist industry is starting to pop up here, it's a little quieter than spots like Tamarindo, which also makes it feel more authentic to some. Essentially, if you're looking for a surf trip that doesn't feel like hitting a vacation spot, Nosara might be the place for you.
March to October or November is the best time of year for surfing Nosara, meaning that it is the perfect place for surfers even when the short tourist season is over. Even still, it's relatively quiet most of the year-round, so you're usually only going to be sharing the waves with those hardcore surfers.
How to get to Nosara
Most trips to Nosara are going to start by landing in the Guanacaste province. Previously you'd have to land further away, but the recently opened Liberia International Airport makes traveling from mainland cities, including Atlanta, Dallas, Houston, Miami, and Los Angeles much easier. From there, you can drive or taxi to Nosara in around 2 hours and 30 minutes.
If you're taking a connecting flight from San Jose, you might end up stopping in at Nicoya Guanacaste Airport, instead. This is a little further away, but shouldn't strain the journey too much.
Either way, if you're driving to Nosara, you're going to want to rent a 4-wheel drive. The roads in this area are not very well maintained, and you quickly move from paved roads to gravel. You will even have to make a shallow crossing over a river with not a single bridge to help.
Otherwise, if you land in San Jose, there are buses that take you through Alajuela and Nicoya before landing in Nosara. However, this trip takes significantly longer than driving or taking a taxi. At the very least, it will mean a nice scenic route overlooking several areas that have been marked as "Blue Flag" areas due to their environmentally clean nature.
Nosara Surf Camps
When compared to places like Tamarindo or Playa Grande, Nosara doesn't have as much of a wealth of places to stay. However, that doesn't mean that you can't find options to suit your budget. There is still a good selection of surf camps in Nosara.
If you're visiting individually, or as part of a small group, then finding a place in a local hostel or one of the hotels named below is likely going to be the best option. If you're traveling as a larger group, however, then there are plenty of local rentals. Some of them are basic local accommodations, while others are much more tourist-oriented. We'll cover a wide spectrum to help you find the best place to stay whilst surfing Nosara.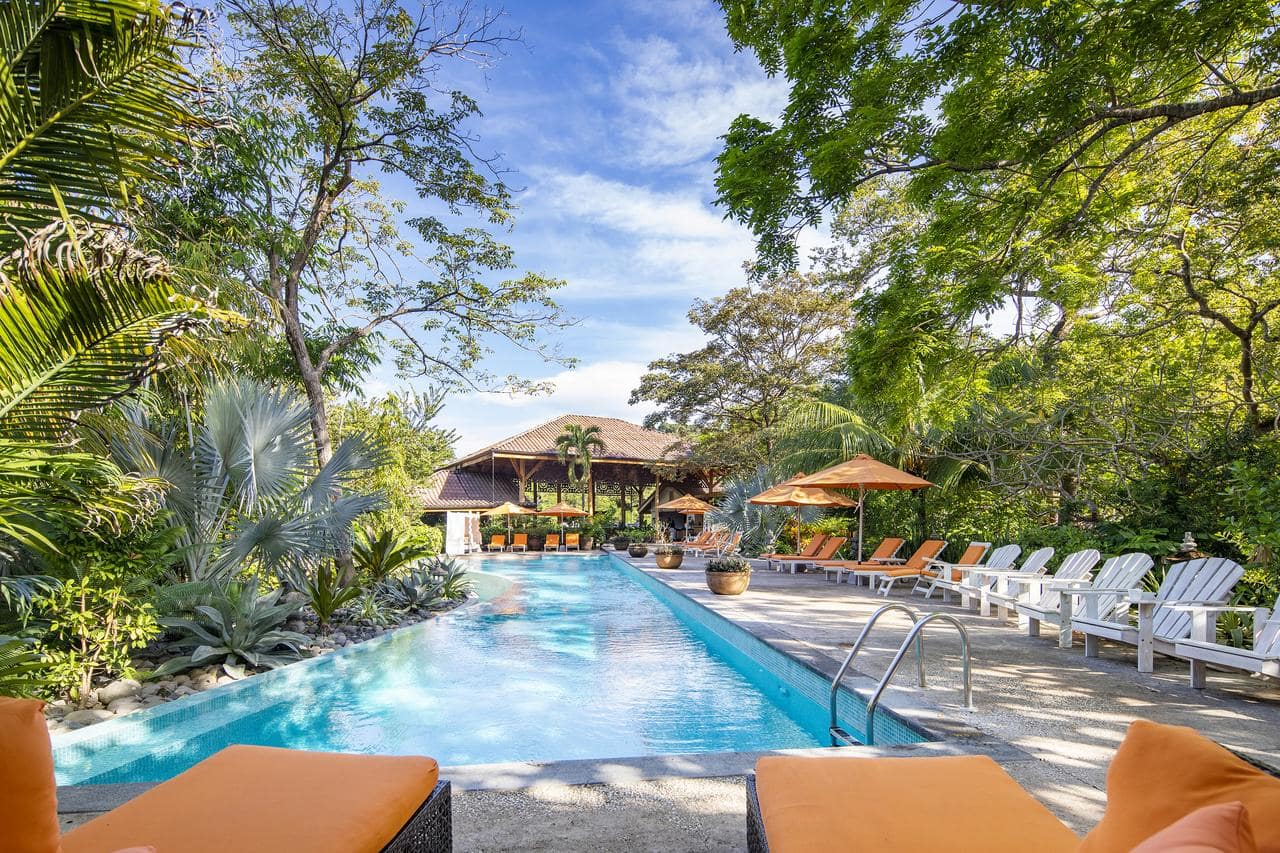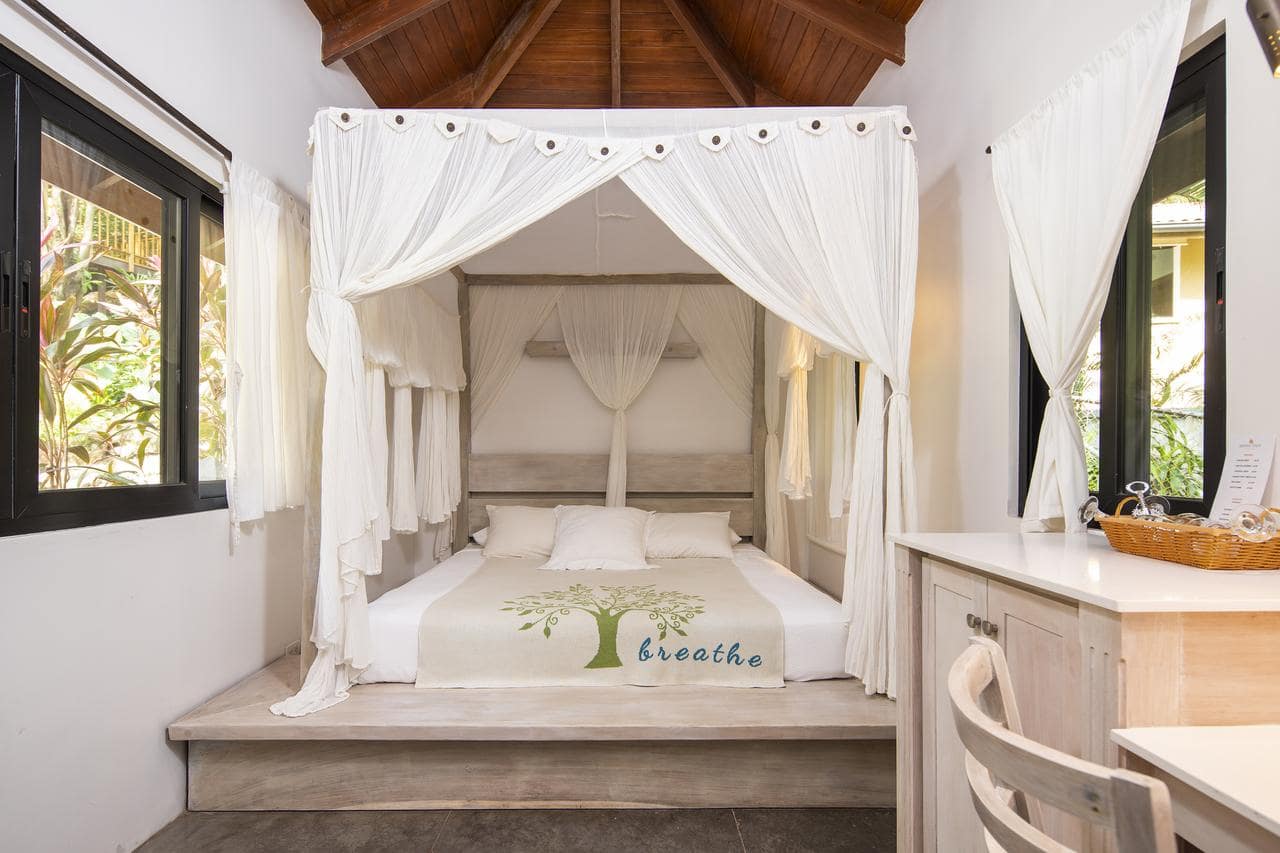 When you first arrive at Nosara, it might look like slim pickings indeed, but there are still fabulous, high-quality accommodations available, as demonstrated by the Bodhi Tree Yoga Resort. Bringing the spiritual aesthetics of India and Bali to Costa Rica, this hotel sits on a hill overlooking south Guiones Beach, right by a waterfall that only adds to its naturalistic appeal.
Aside from being gorgeous, the Bodhi Tree Yoga Resort also offers gorgeous service and amenities. These include the swimming pool, juice bar, shared dining room, and complimentary yoga sessions. Perfect if you want to find your center before finding some barrels on the beach. You can book a bed in their shared dorm from $133 a night.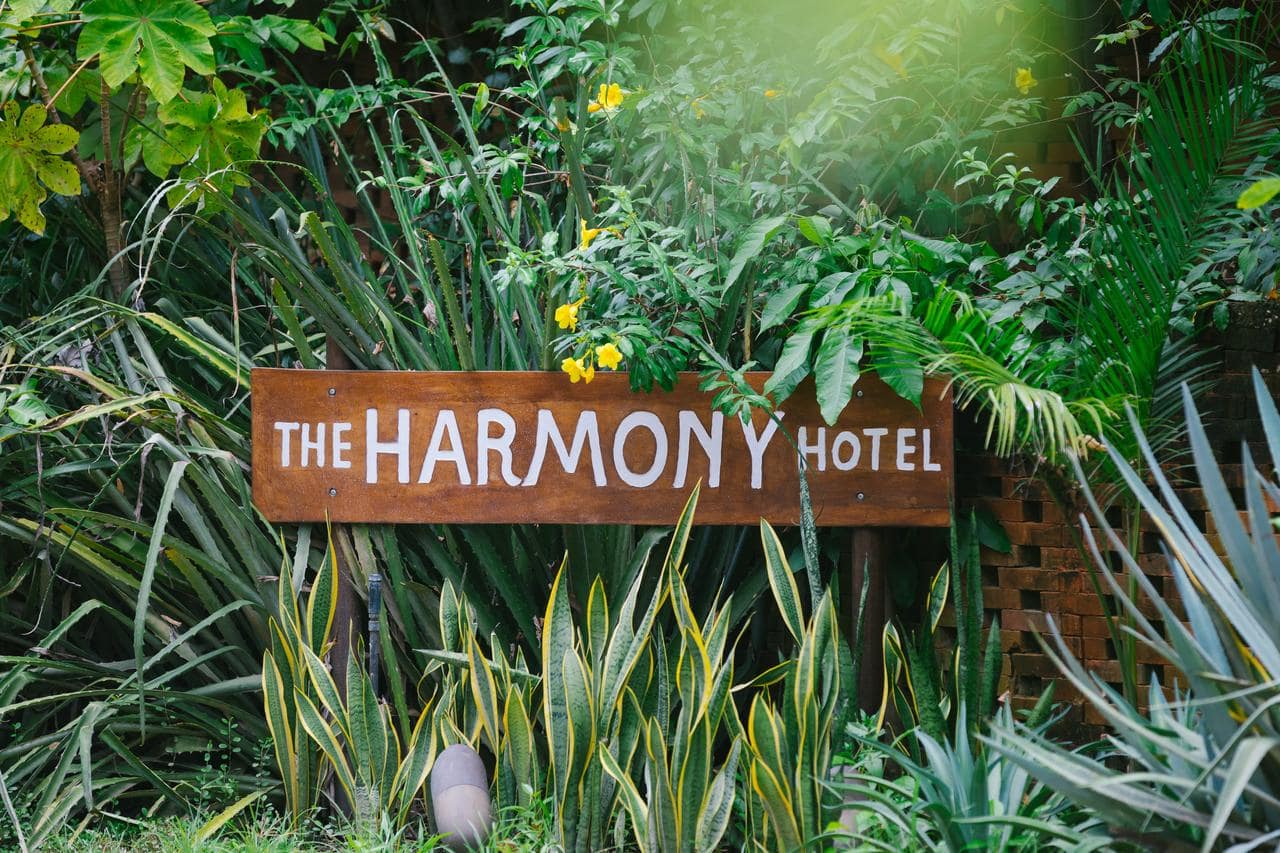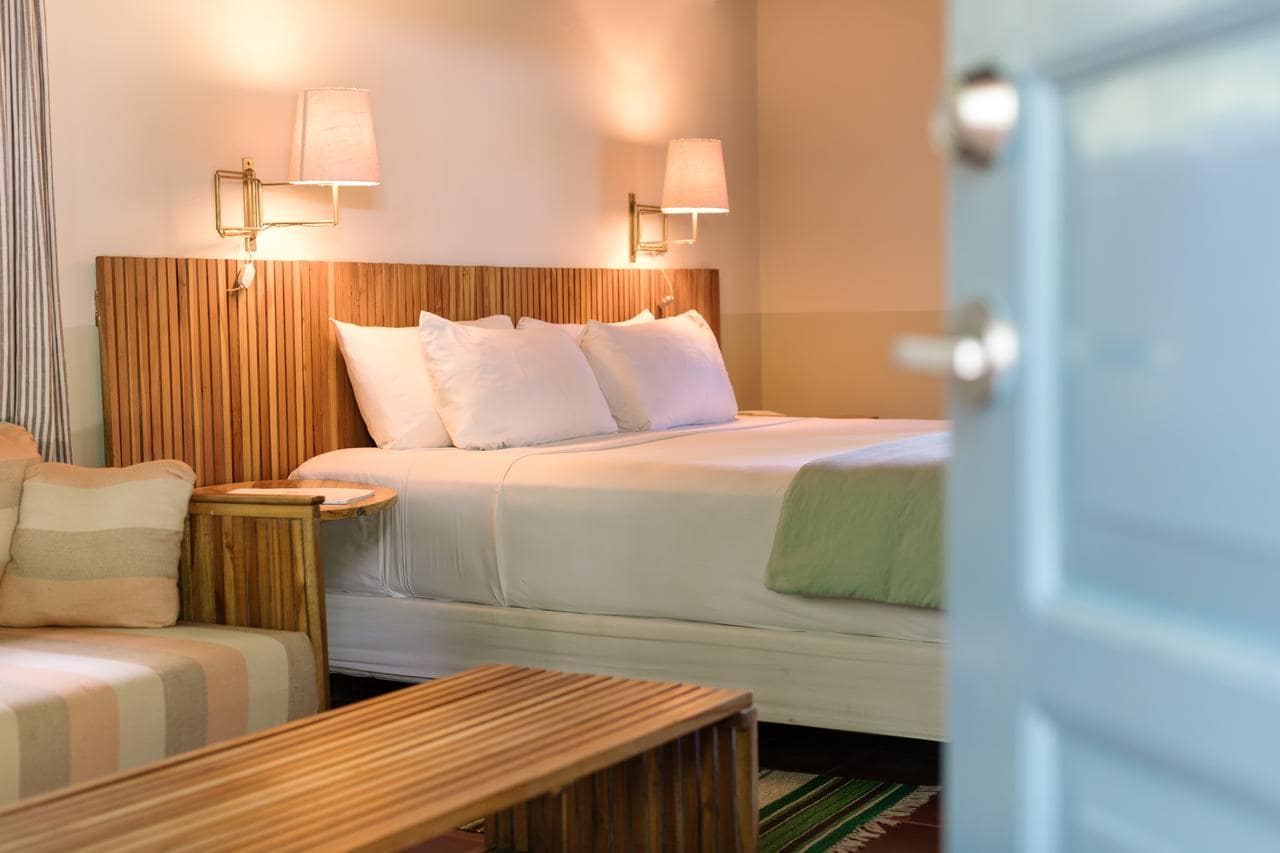 If you're looking for something a little more laid back when you're surfing Nosara, then The Harmony Hotel might be the stop for you. This is the perfect example of a good mid-range Costa Rican hotel, right by Playa Guiones and not too far from central Nosara, either.
The Harmony Hotel offers a selection of cocos (which are their apartment rooms) surrounding the shared swimming pool, bungalows that offer a little more of your own space for some privacy and peace, spacious suites, and two private villas. No matter where you stay, there are king-size beds, luxuriant bathroom goodies, air conditioning, free Wi-Fi access, coffee, a minibar, and a daily a la carte breakfast available at the nearby restaurant. A nice little slice of paradise to call your own for $350 a night.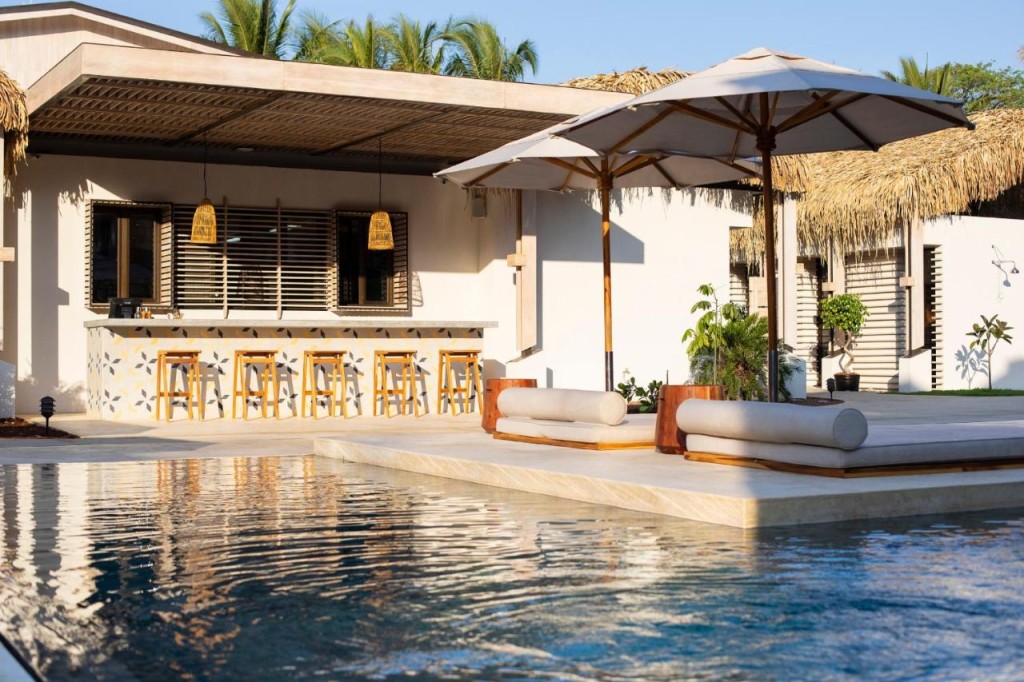 The Gilded Iguana is the original surf camp in Nosara since 1988. Surfers, yoga lovers, and adventure travelers seeking the best in Costa Rica hotels come for direct access to the region's most famous beach, Playa Guiones, and stay to experience the most consistent surf breaks in the world, a relaxing yoga retreat, and adventurous mountain biking. Book your room here from $195 a night.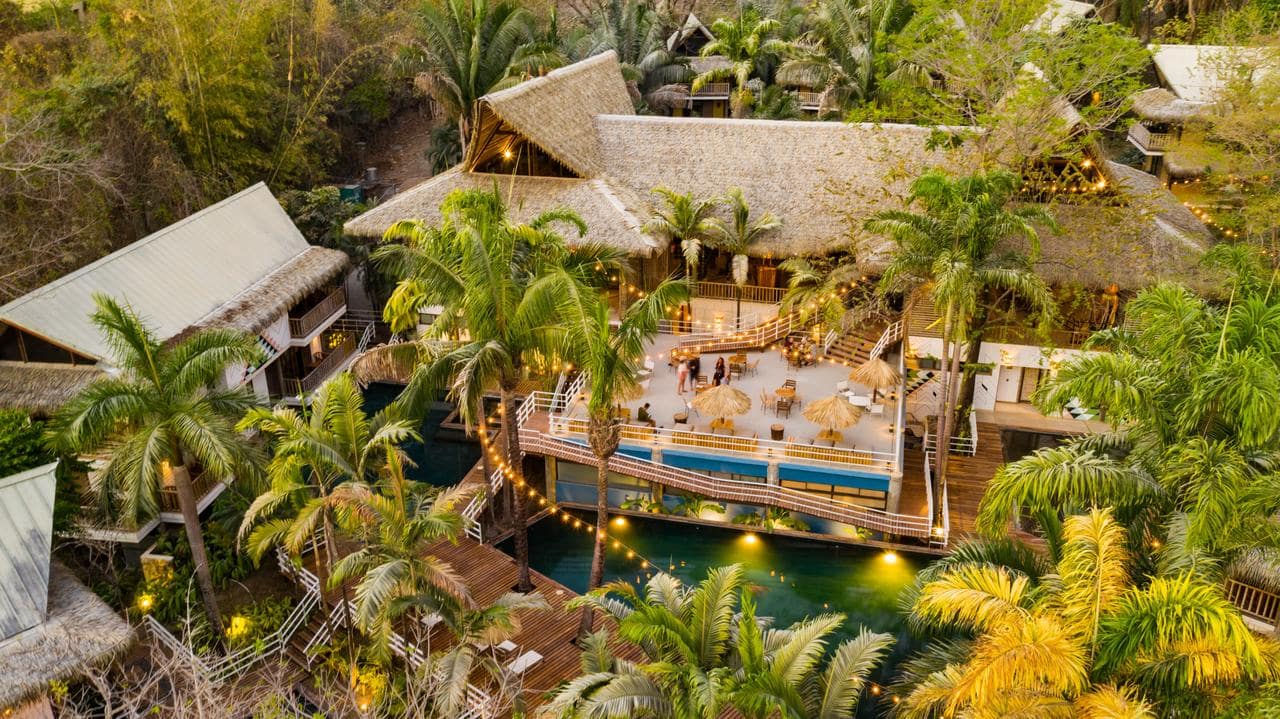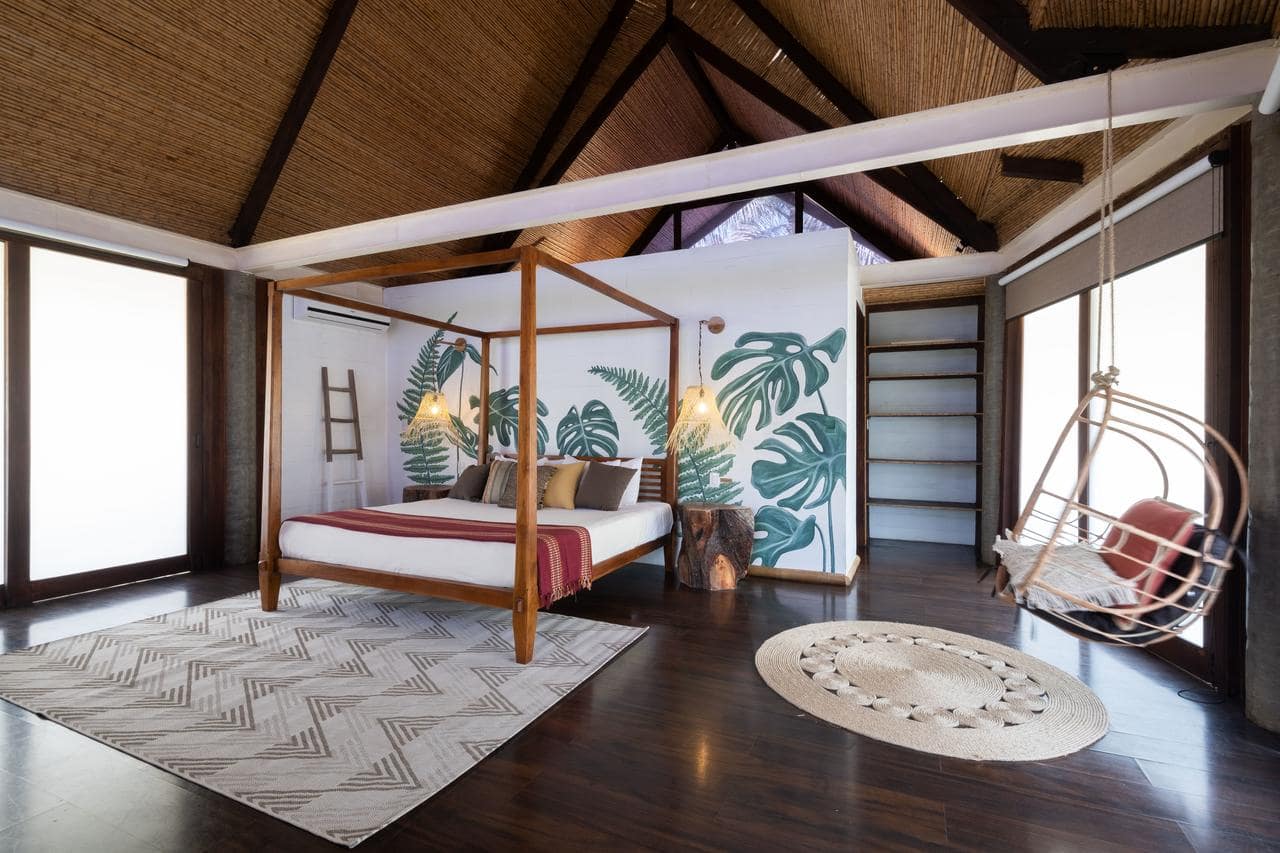 Predominantly focused in South America, Selina is a well-beloved hotel chain, and one of the few that has set up shop in Nosara. Right between Playa Pelada and Playa Guiones, its in perfect position for those who want to go surfing at either beach. It combines traditional, high-quality hotel lodgings with a chill atmosphere, including a hammock garden, outdoor terraces, and hotel bar.
Selina Nosara a great place for travelers who want to meet other travelers thanks to a selection of public spaces. They offer rooms of all kinds, suitable for groups of all sizes, and from just $57 a night it's one of the best priced accommodations for surfing Nosara.
Nosara Surf Spots
While Nosara might not draw the crowds of tourists like some of the other towns in the province, you will undoubtedly find a rather focused band of surfers staying in the city and for good reason. It offers some of the most consistent surf in all of Costa Rica, not to mention some especially powerful waves. Here's what you need to know about some of the best surf spots in Nosara.
Playa Nosara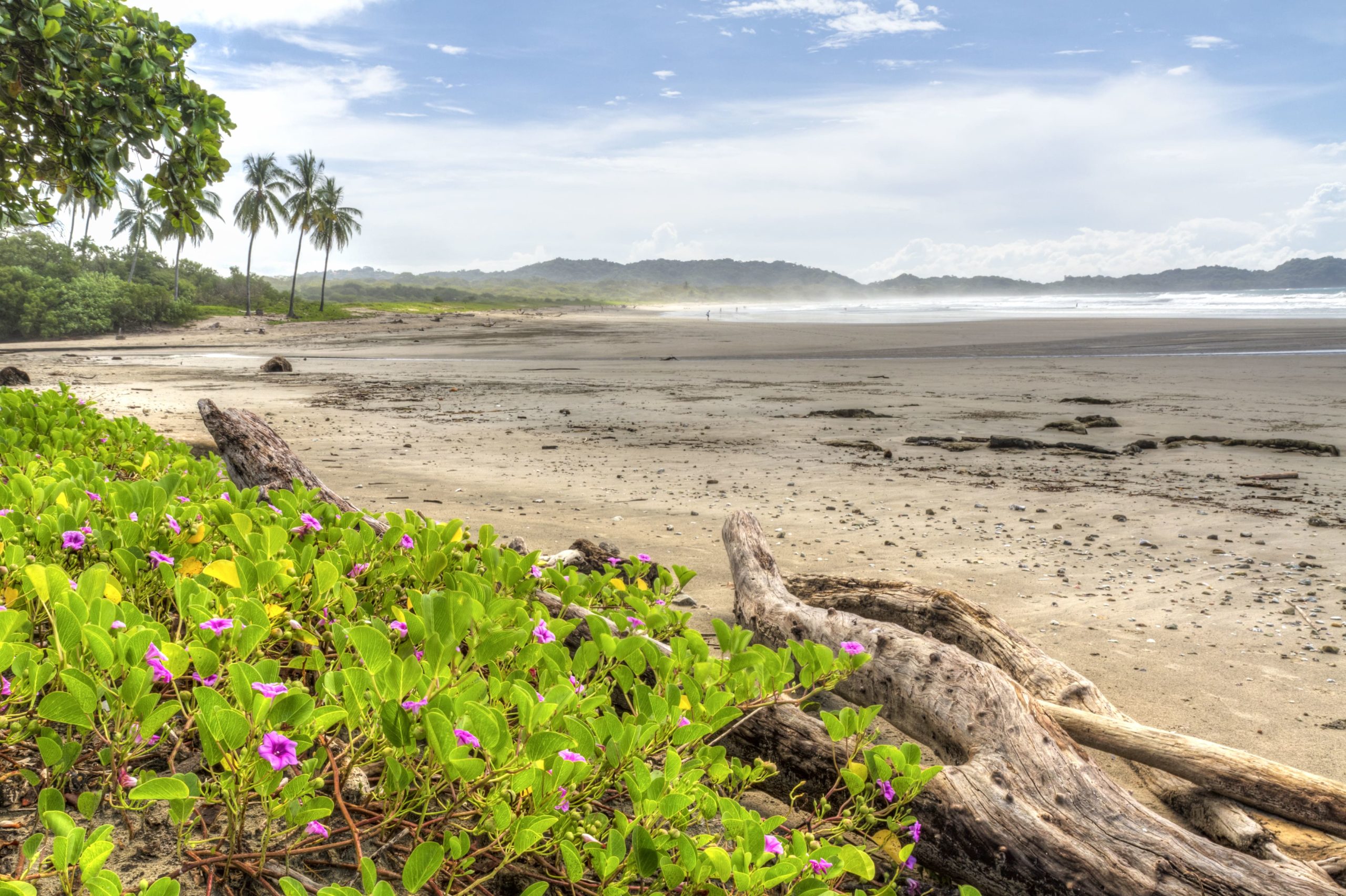 The beach for which the city is named (or is it the other way around?) This beach offers both a beach break that offers some seriously powerful barreling waves and high peaks, as well as a reef break with some shallower swells that peel off to the left.
Playa Pelada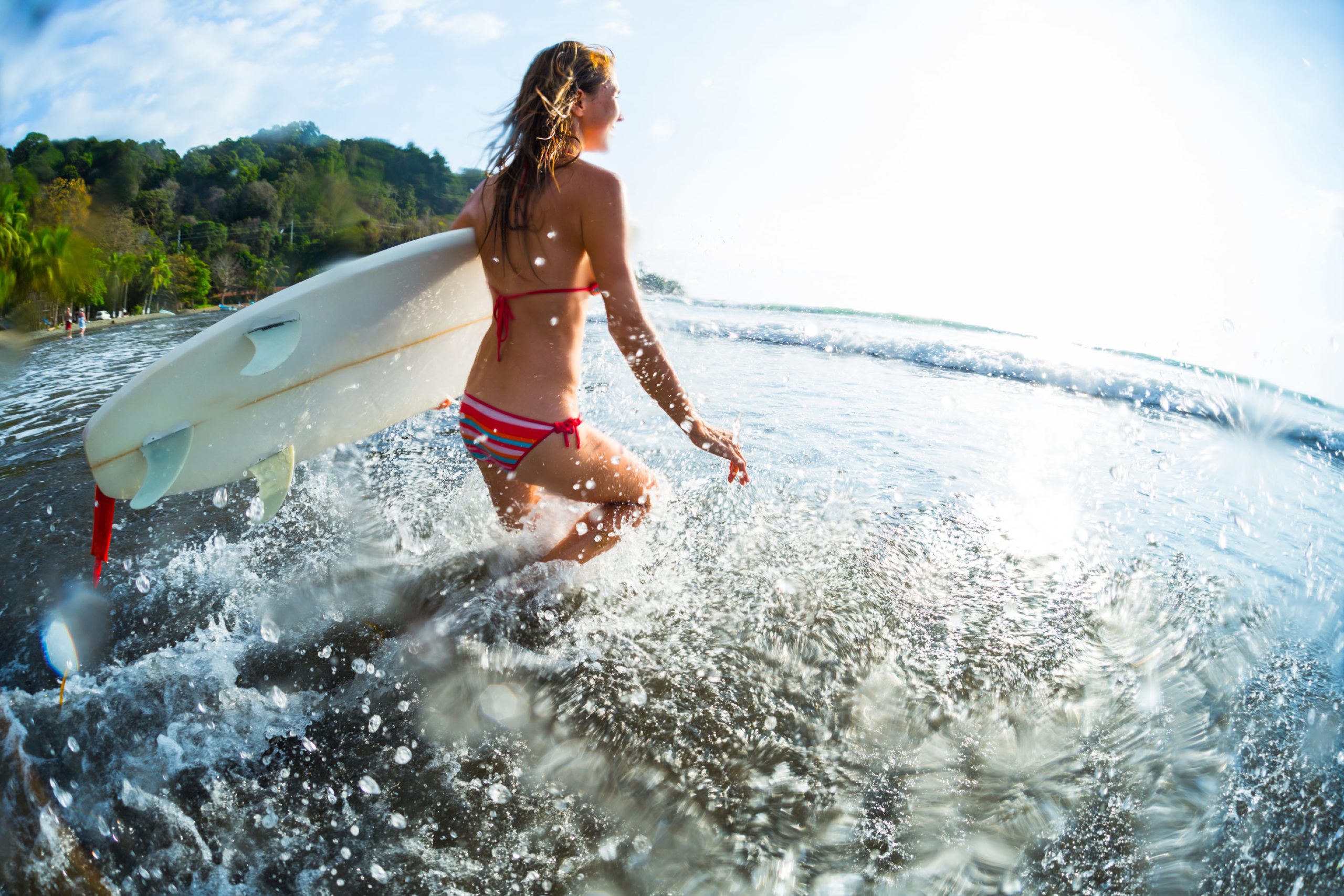 North to Playa Nosara, you will find this rather choppy reef rocky break, which works best at high tides. When it does work, however, you'll get decent north swells, though it's not the most consistent place to hit the waves. It's more popular for its coves, caves, and tide pools, instead.
Playa Ostional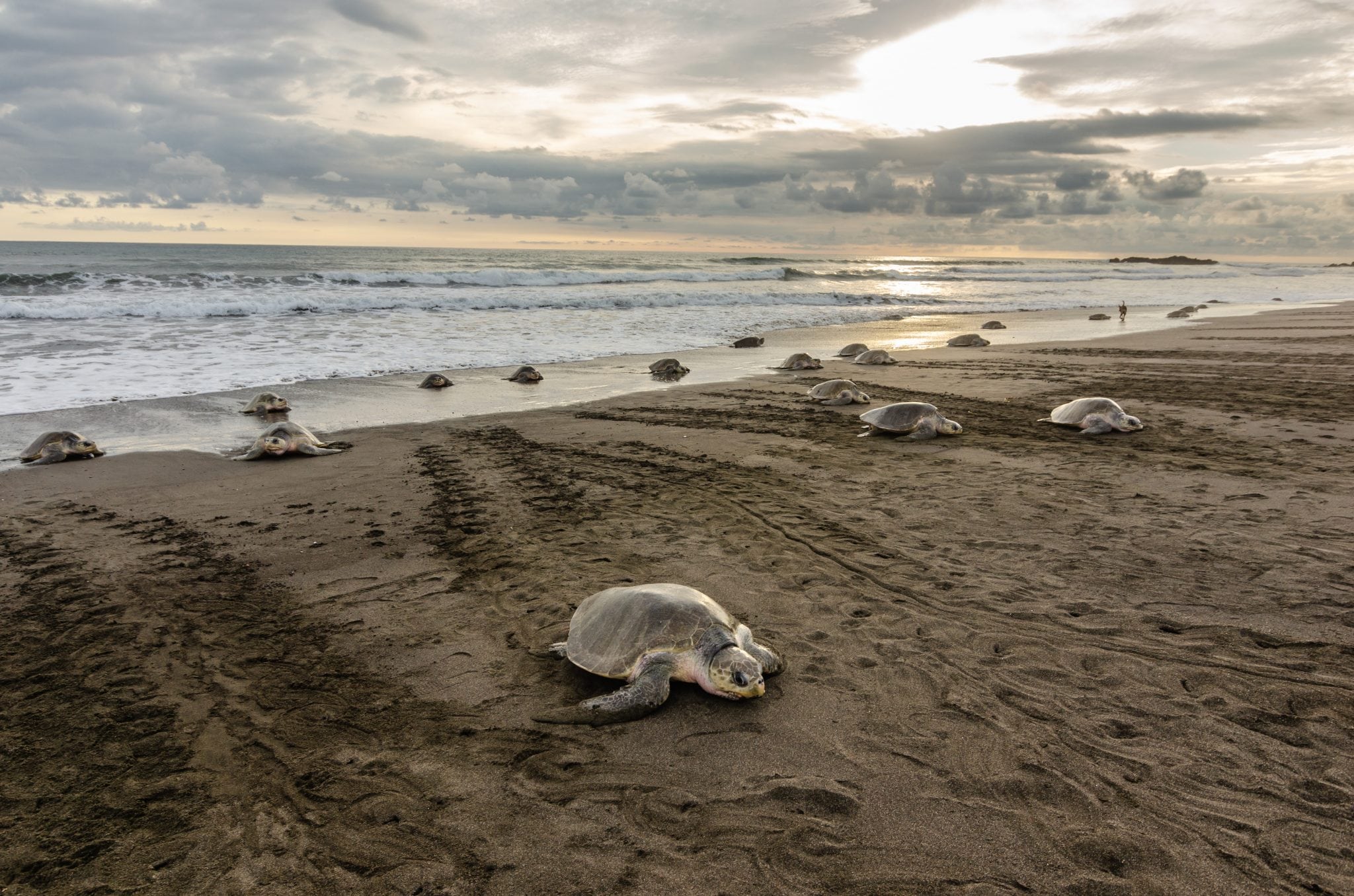 Keep heading north and you will find this beach break that is always popular thanks to the strong, hollow waves that work best in the first two months of the year. You can catch good swells from all directions, with Northwest, West, and Southwest working best. Unlike Playa Pelada, the waves are consistent here and can ride for as far as 300 meters. What's better, though you might see some occasionally visiting to see the Olive Ridley Sea Turtles, this beach is mostly frequented by other surfers only.
Playa Guiones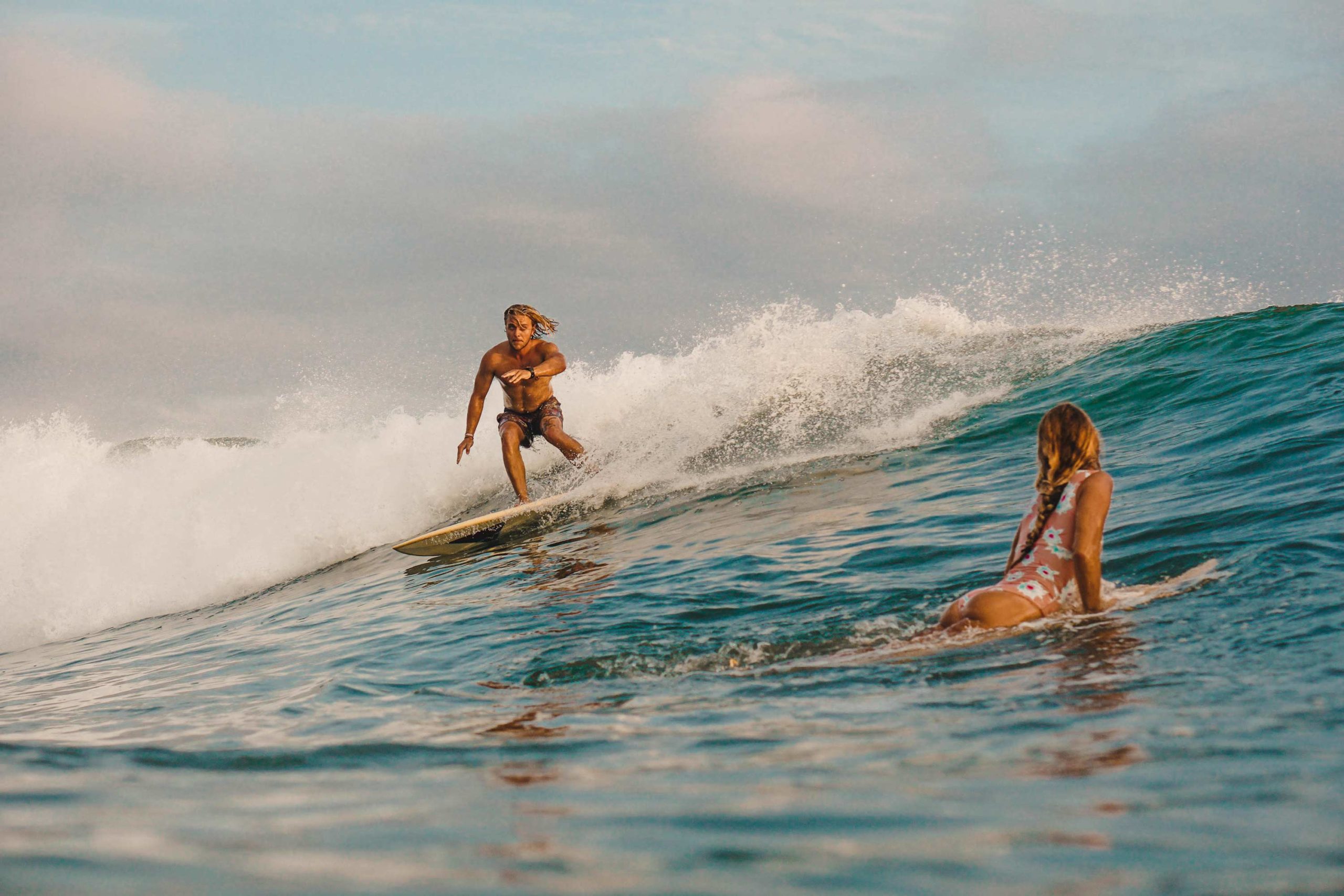 A gorgeous white sand beach that's easily the most popular spot for surfing Nosara. It's also where you will find the majority of the surf schools thanks to a wide variety of peaks at the beach break. This breaks consistently both left and right over a sandy seafloor that long-boarders and short-boarders will get a kick out of. The swells on this break can get pretty huge, holding up as tall as 10 feet, but its usually quite beginner-friendly.
Playa Garza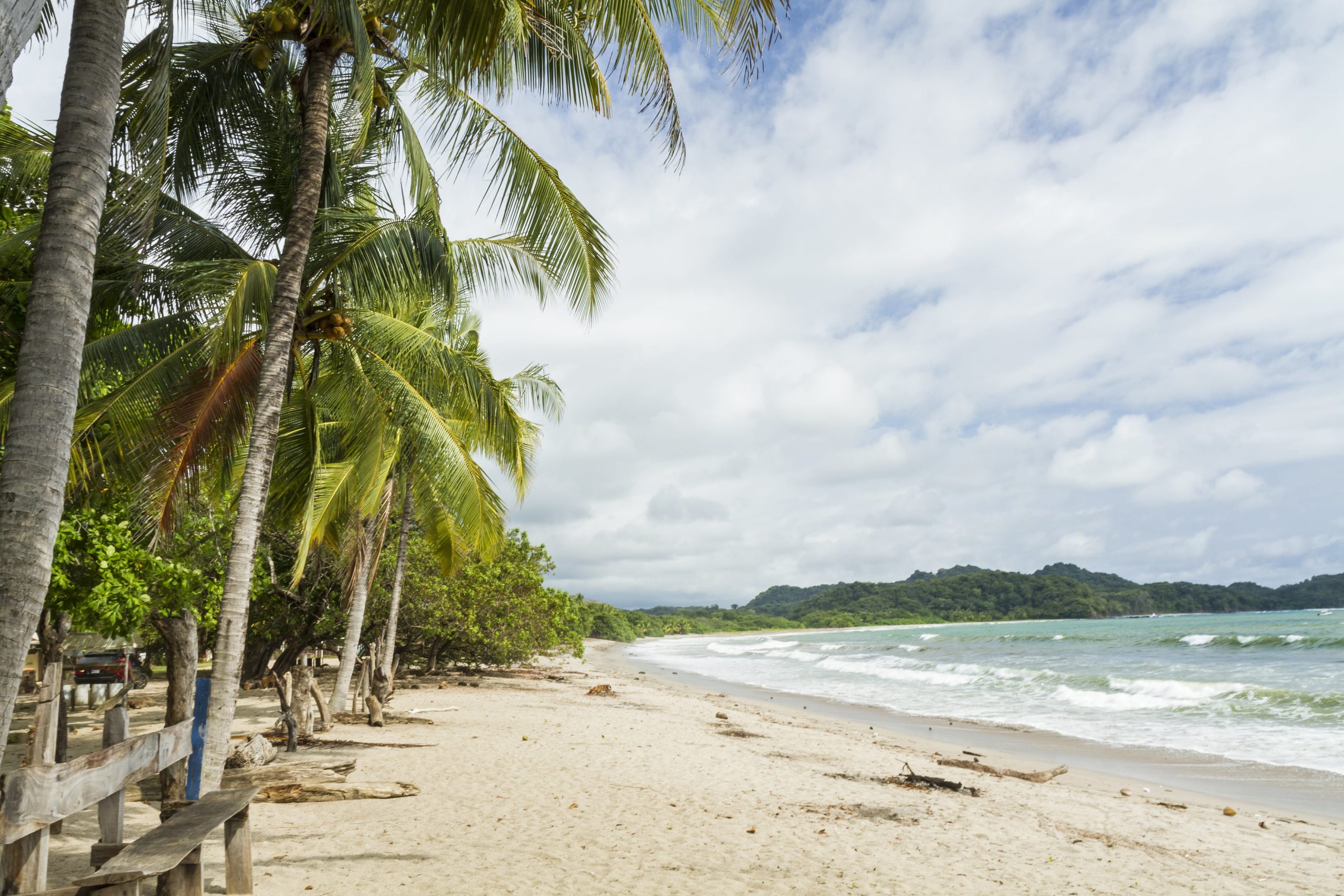 If you're looking to get away from the crowds and enjoy some soul surfing, then this deserted beach might be the place for you. There are both inside and outside reefs that break in both directions, but it is a little inconsistent most of the time. That changes during high tide, where waves consistently get chest high. To the delight of most surfers, Playa Garza remains totally isolated most of the time, though you may occasionally see fishers and other seafarers from nearby hotels and resorts heading out.
Surfboard Hire in Nosara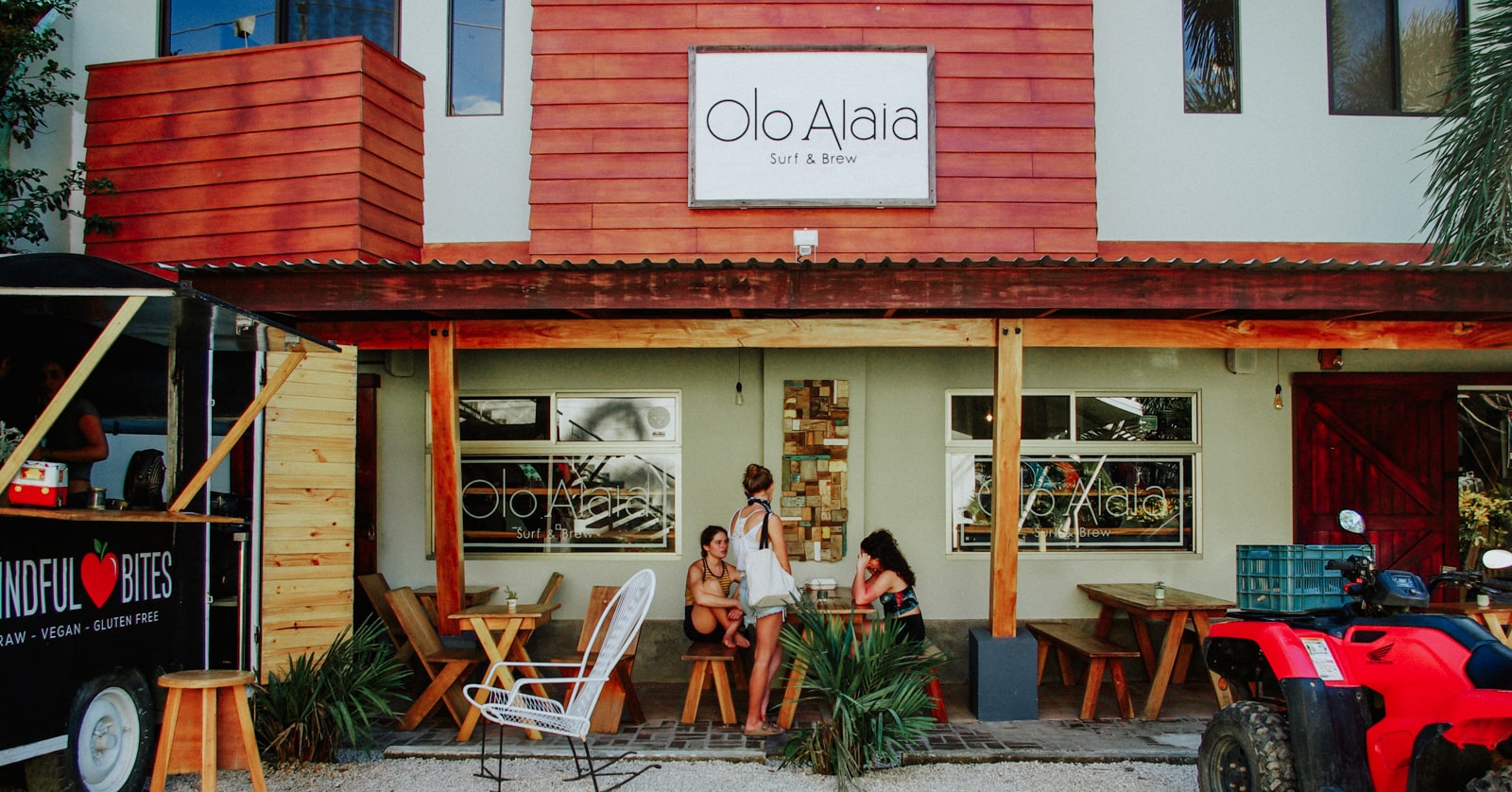 Nosara is more of a surf-town than a tourist town. That means that although the city might look relatively bare, it has a strong community of surf shops and surf schools (often the two are the same thing.) If you haven't brought your own board or kit, then you have nothing to worry about because the surf shops below will have you sorted.
One of the oldest surf shops in Nosara, Pura Vida is also a popular surf camp and tour organizer, so it's a great place if you're looking for a local expert who can help you get the most out of the city's nearby beaches. Otherwise, they have all the gear you could ask for on offer, as well as both standard surfboards and premium surfboards for more experienced surfers to rent.
The Frog Pad is designed to help those surfing Nosara get precisely the board they need and will offer you plenty of advice on which of their stock might be best suited for you. They have bodyboards, longboards, funboards, shortboards, and more, including those with and without epoxy so there's plenty of choice.
Something of a local treasure, Olo Alaia is a local cafe and shop that serves much of the Nosara surfing community. Their board rentals are a little basic in choice compared to some of the other selections named here, but they are decently priced, and they also offer surf lessons and excursions, as well as wave-riding journeys.
Above, are only a few of the surf shops in Nosara. If you want, you can just as easily take a walk along any of the beaches and find plenty more.
Where to Eat in Nosara
Nosara might not be the most tourist-ready city in all of Costa Rica, but it is still a growing community, meaning there are plenty of eateries that cater to all kinds of local tastes, as well as a few growing traveler spots.
Nosara Burrito Company gives the Central American cuisine of Costa Rica something of a local twist, often making good use of fresh seafood, as you can find at this stop, where there are all the tacos and burritos needed to fill a party of any size.
Beach Dog Cafe is a chill, open-air cafe by Playa Guiones. The perfect place to pick up a burger and fries, and they do pretty good fish tacos, as well. It's pretty popular amongst visitors thanks to its proximity to a lot of the local surf schools, as well.
Ai Chile is a phenomenal restaurant that specializes in Mexican Cuisine. One of the higher quality eateries in the city, but plenty welcoming, as well.
Want a gelato to cool off? If you ask anyone in Nosara where you'll find the best, coolest, and freshest one, they will without failure mention Seekret Spot. A little family-owned joint that has a nice atmosphere and even nicer gelato.
Enjoyed our Complete Guide to Surfing Nosara in Costa Rica? Check out all of our Surf Travel Guides here.