8 of the Best Surf Towns in California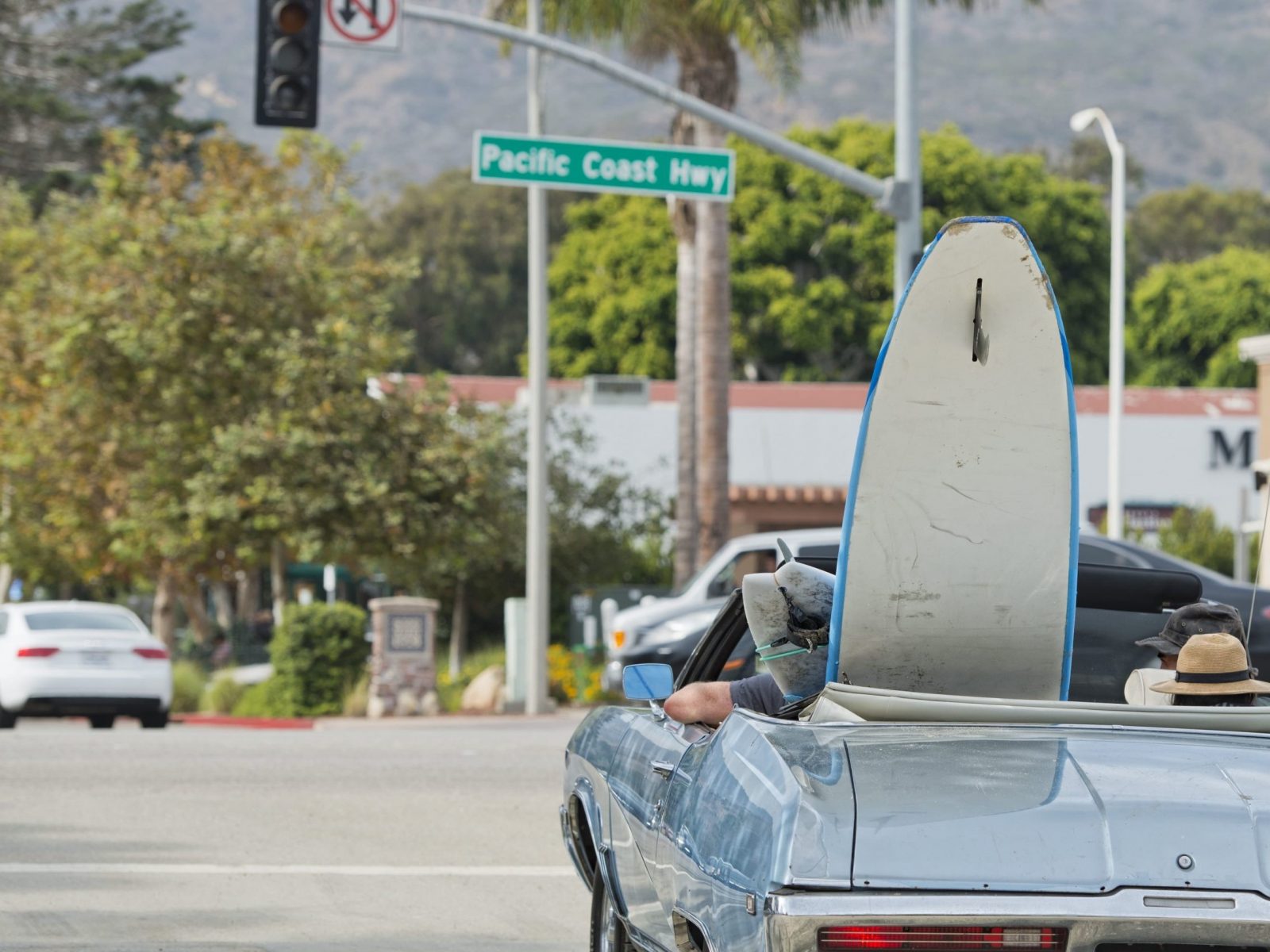 Disclaimer: This article contains affiliate links. We may receive a small commission if you make a purchase through one of these links. Please read our Affiliate Disclosure for more information.
This is our guide to the best surf towns in California.
Whether you're looking for the perfect spot to catch some waves, somewhere to find your feet on the swells, or simply some of the best surf scenes, California has, without a doubt, the best surf towns in the US. But, which one is right for you?
Here, we're going to look at the best surf towns in California. No bickering about northern or southern, we're going to have the best spots from all parts of the state, telling you about just what makes each of them as popular, iconic, and perfect for surfers as they are.
Santa Cruz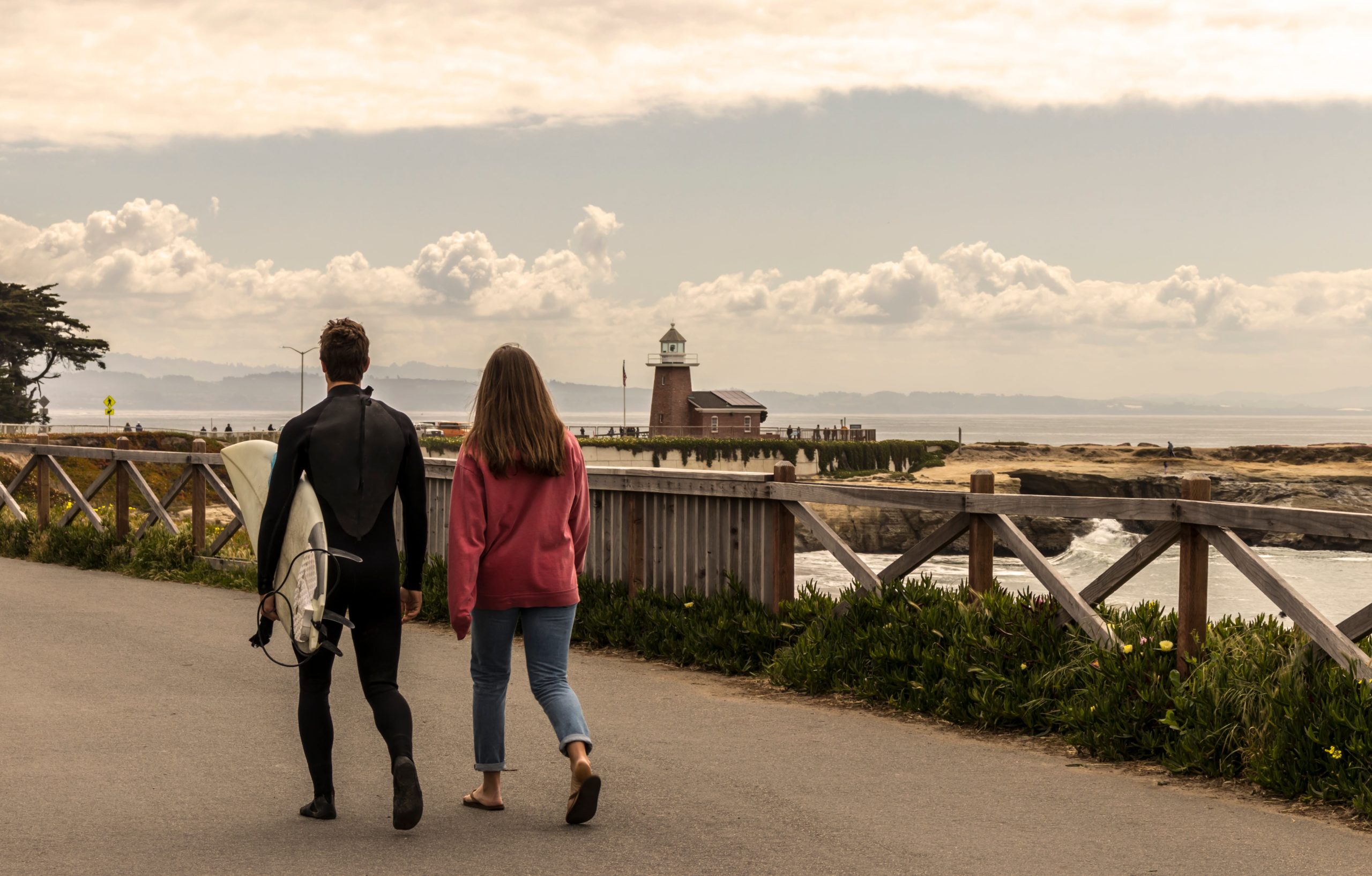 If you don't mind a younger crowd, the college surf town of Santa Cruz can be the perfect place to catch some short, fast waves that fit the buzzing lifestyle of the city. The boardwalk here is one of the most famous sites in California, full of vintage rides, carnival snacks, and pretty much always buzzing with people come surf season. With over a hundred years of surf history, it's a great spot to learn about some of the greats, so consider stopping in at the local Surf Museum.
See also: A Complete Guide to Surfing Santa Cruz in California
Santa Barbara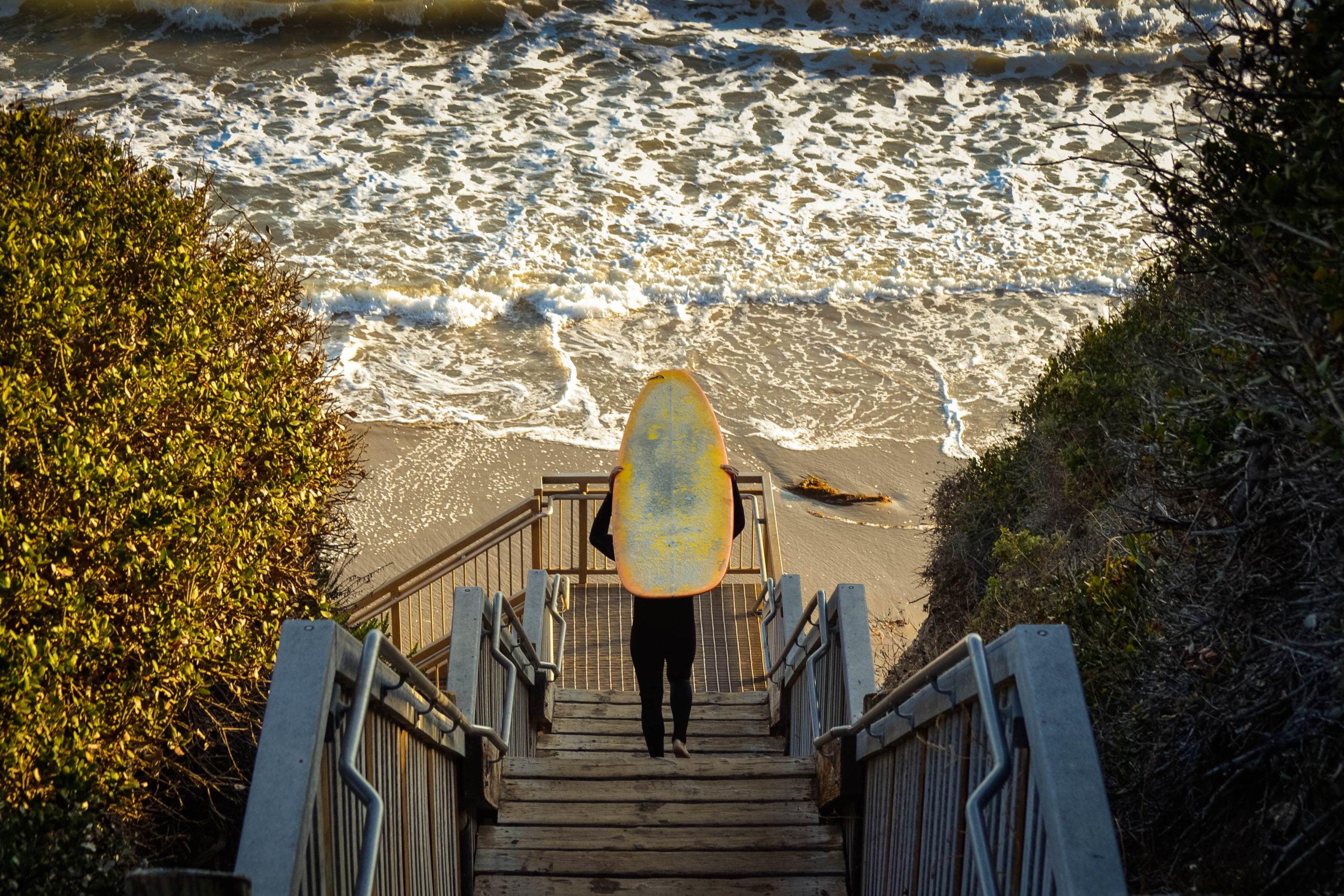 As cozy and quiet as this surf town might seem, don't let that trick you. The surfing breaks here are epic, there's no other way to accurately describe them. It has also proven the home of some of the most famous names in the game, including Kelly Slater and Pat Curren. There are a lot of world-famous breaks here, including Rincon Point, known as the Queen of the Coast, and Leadbetter Point, which is known as one of the most beginner-friendly breaks in the state. Simply put, if you're looking for nothing but pure unadulterated surfing, this is the place.
See also: A Guide to Surfing Santa Barbara in California
Malibu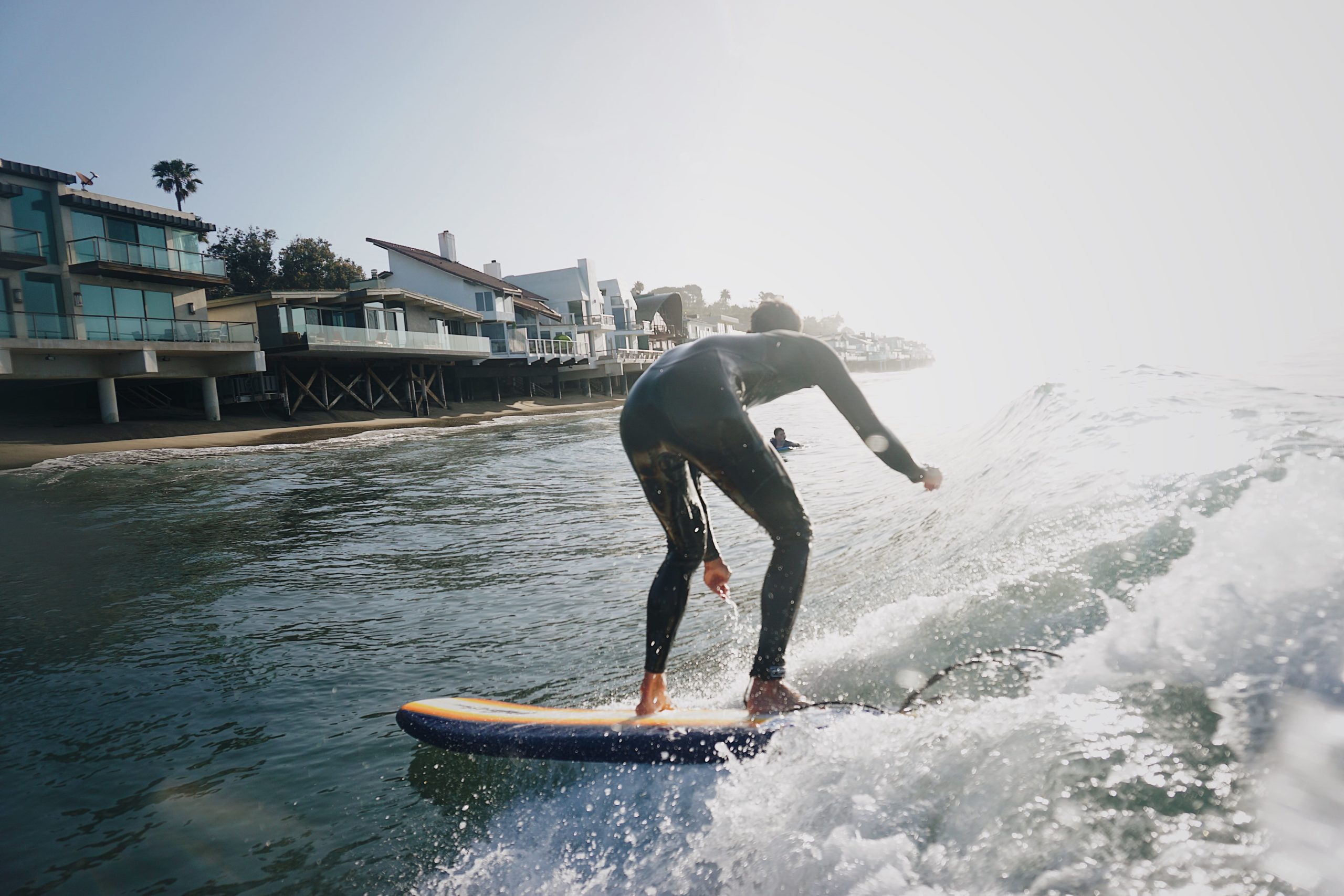 There are a few things Malibu is famous for: seemingly endless sun, parties that are just as long-lived, and surfing. There are few better places to find a wave, especially for longboarders, and the local community is super laid back, making it a very welcoming stop, as well. However, Malibu is incredibly popular amongst tourists, meaning that you will have to compete with crowds. Furthermore, the surfing scene is very established here, and you will find that the more experienced locals can be pretty aggressive in staking out their spots. If you don't mind that, you'll have a blast.
See also: A Complete Guide to Surfing Malibu
Huntington Beach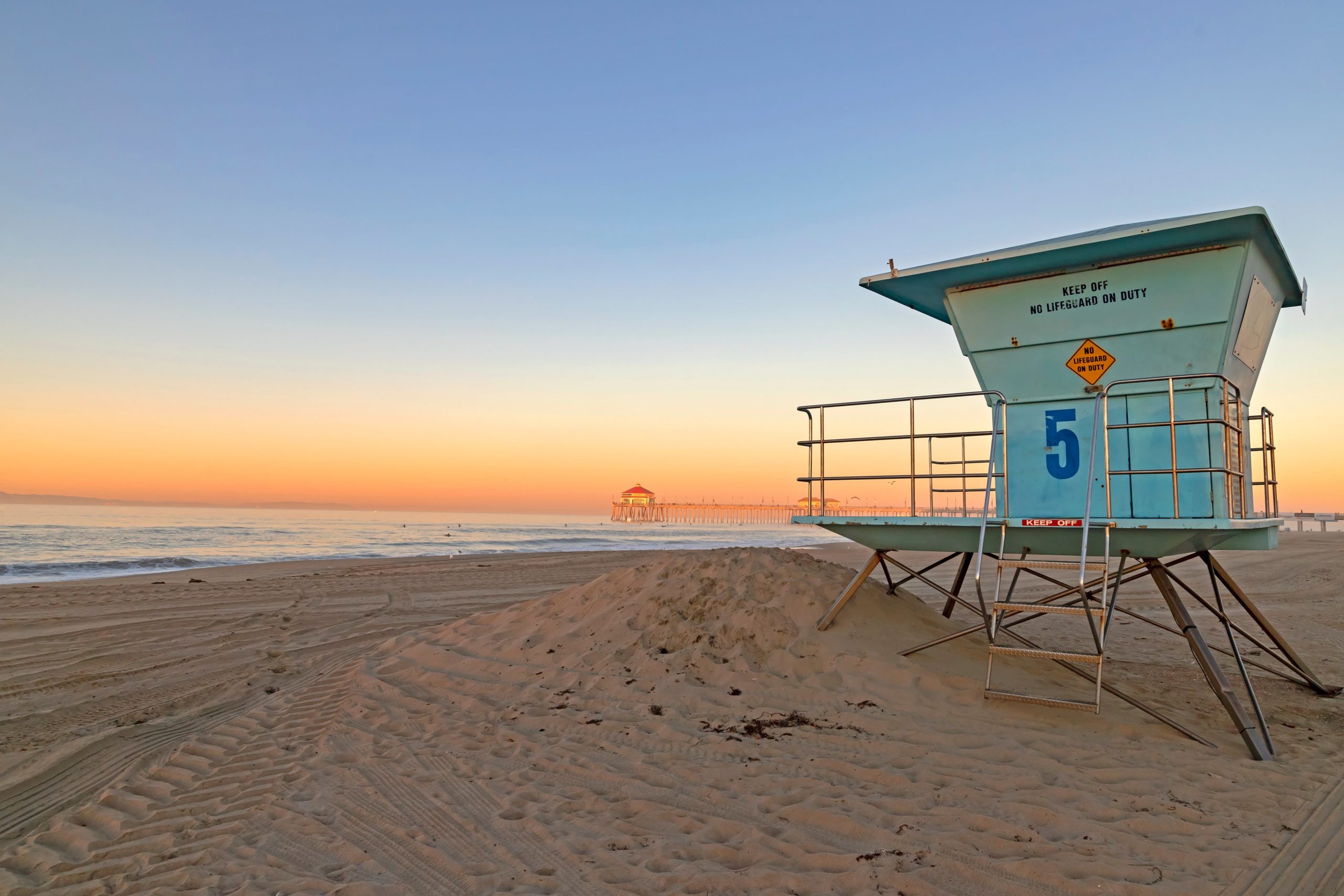 If you're looking for that SoCal surf vibe but without it being quite as crowded as Malibu, then Huntington Beach, aka Surf City, USA, might just be the spot for you. With its lively community, it's by no means quiet, but it's much easier to find a spot on the beach. This is good because this surf town offers some of the most consistent waves in the US, and when you're tuckered out you can hang on the pier, catch a bite, and hang with the grizzled veterans talking shop.
Newport Beach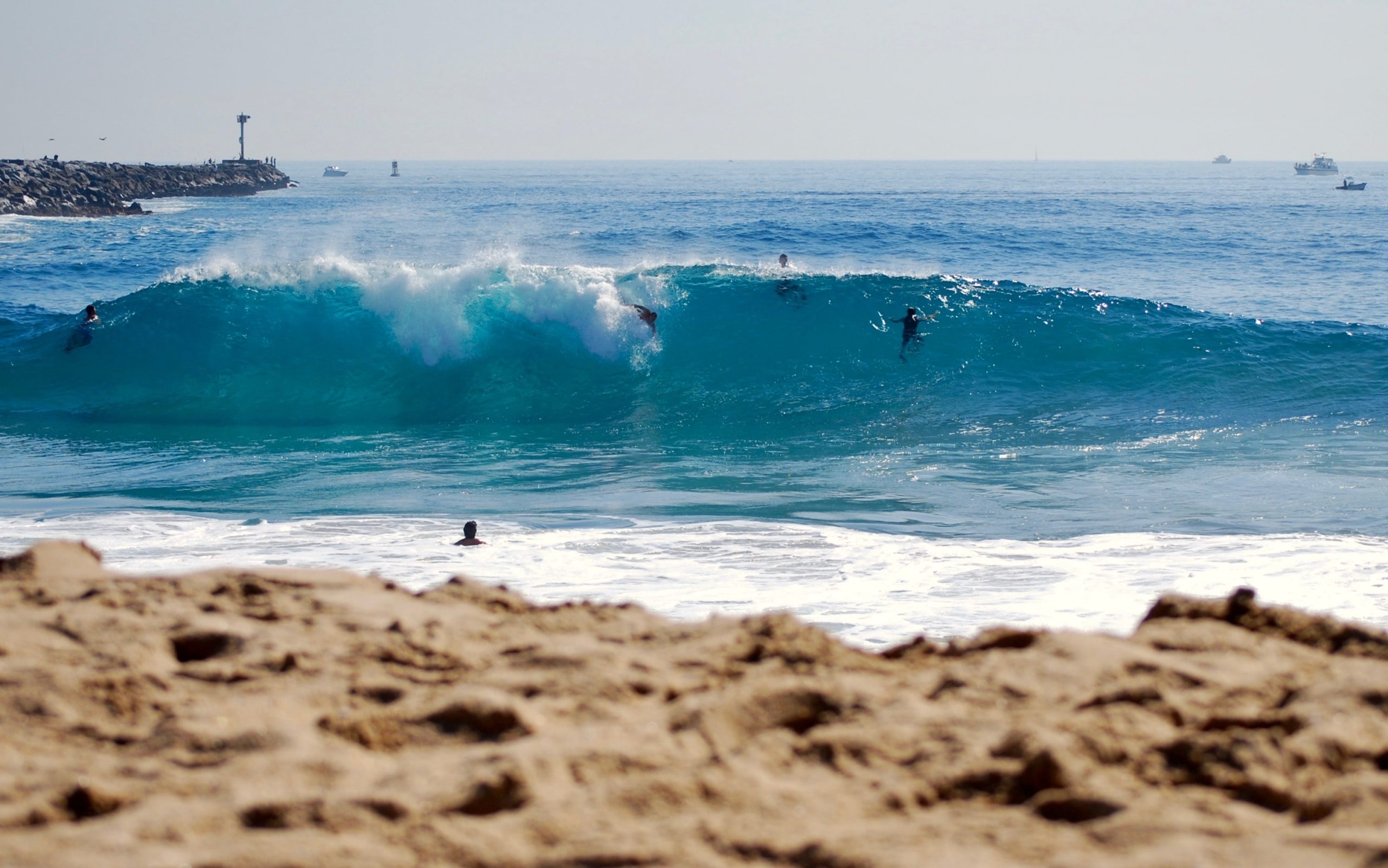 Perhaps the best place for bodysurfing on the Eastern Coast, period, Newport Beach is part of what made Southern California famous for surfing in the first place. If you know your bodysurfing spots at all, then you know just how revered and important the Wedge is. The waves come in strong and fast, but the jetty buffers them up so that they don't get too gnarly, putting it in a sweet spot that few bodysurfing swells enjoy, though still probably too much for novice surfers. Furthermore, it is the quintessential town for that laid-back SoCal chill vibe.
Laguna Beach
Some of the best breaks in the OC can be found in this bohemian and boutique backdrop. Laguna Beach is one of the artsier scenes of the state and is also one of the most welcoming areas for new surfers. Thalia Street is the most popular surf spot in the area and has nice gentle rolling waves to help beginners get their legs, while Rockpile is considerably more exciting and demanding. Outside of the surf, you have a thriving art scene, lots of small boutique businesses, and gorgeous coves to go diving in. A good spot for good vibes all around.
See also: A Complete Guide to Surfing Laguna Beach
Encinitas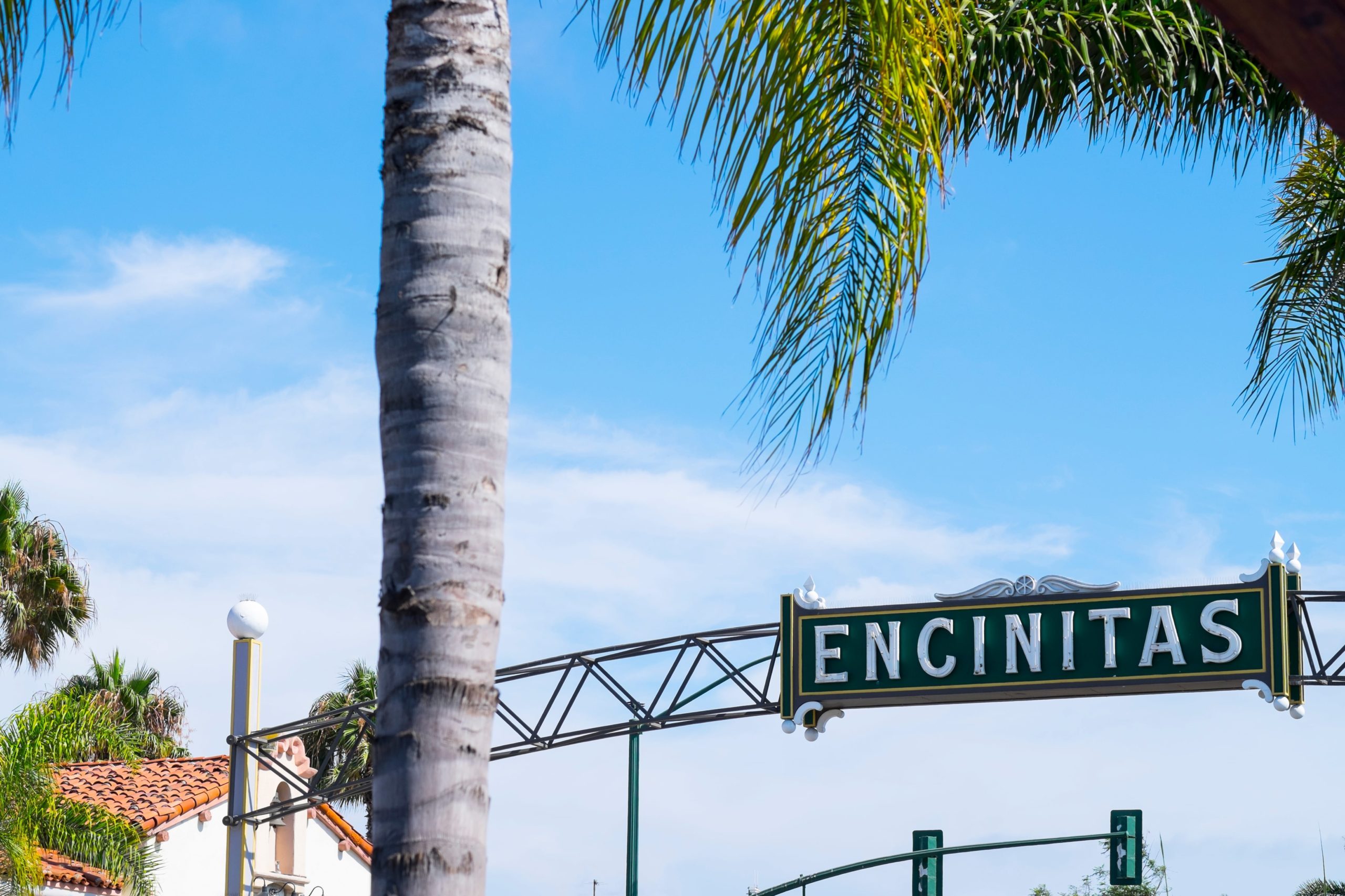 If you want to see a town that embodies surf culture, then there are plenty of such places in SoCal, but none more iconic than Encinitas. Full of surf celebrities, beefing teams, surf journalists, and other industry insiders, it offers excellent surf pretty much all year round. Cardiff Reef is known as one of the best places for longboarders, while Seaside is popular amongst just about everyone. Oceanside and Trestles are just to the north, as well, with the latter offering some of the most challenging high-performance swells in the States. If you're a lover of beach culture, then this may as well be considered your Mecca.
See also: A Complete Guide to Surfing Encinitas in California
San Clemente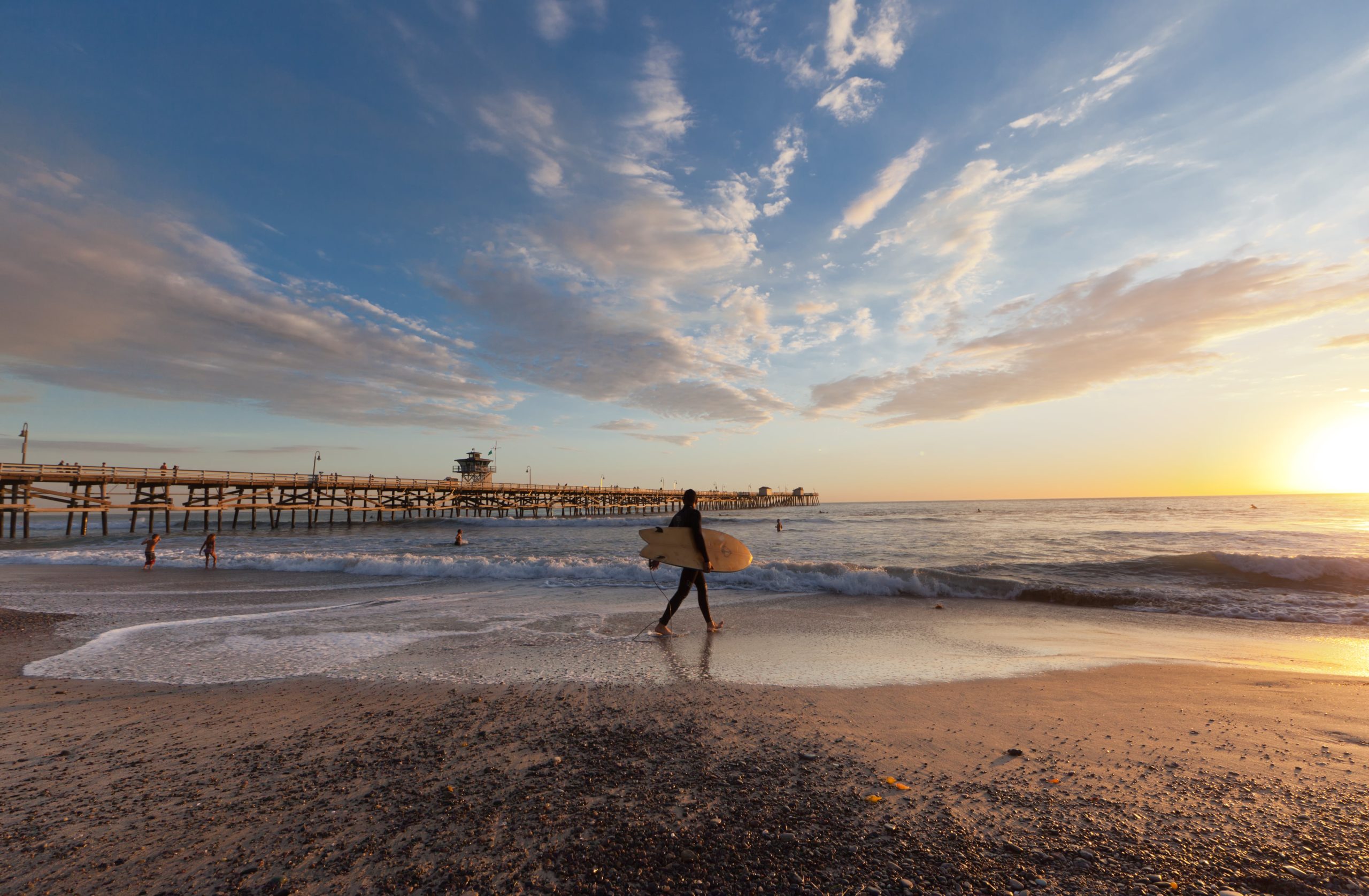 If you're looking for a challenge, then this is where you will find it. Names as famous as Jordy Smith and Yadin Nicol came to San Clemente precisely due to the kind of swells found at T-Street, as well as the nearby Trestles which, again, is one of the most beloved spots amongst experienced surfers. Just like Encinitas, San Clemente enjoys good surf pretty much all year round. It's a little smaller and a little sleepier than some of the other towns named here, with little in terms of nightlife or culture. When it comes to placement by the waves, however, you can't ask for much better.
Where are you heading next?
To say that California has no shortage of good surf towns is an understatement, to say the least. Don't consider the above list exhaustive, by any means. Just because we found the best doesn't mean that we've found all of them and if there are any you think are missing, we would love to hear from you.
Just make sure that you're doing your research before hitting any of the towns above. Bring your best board and time your trip with the surf season, checking out forecasts and beach cams ahead of time so you can see just what kind of swells you can expect on arrival.
Enjoyed our guide on the best surf towns in California? Check out Surfing California: Your Essential Guide To The West Coast Waves.