The Best Surf Destinations in February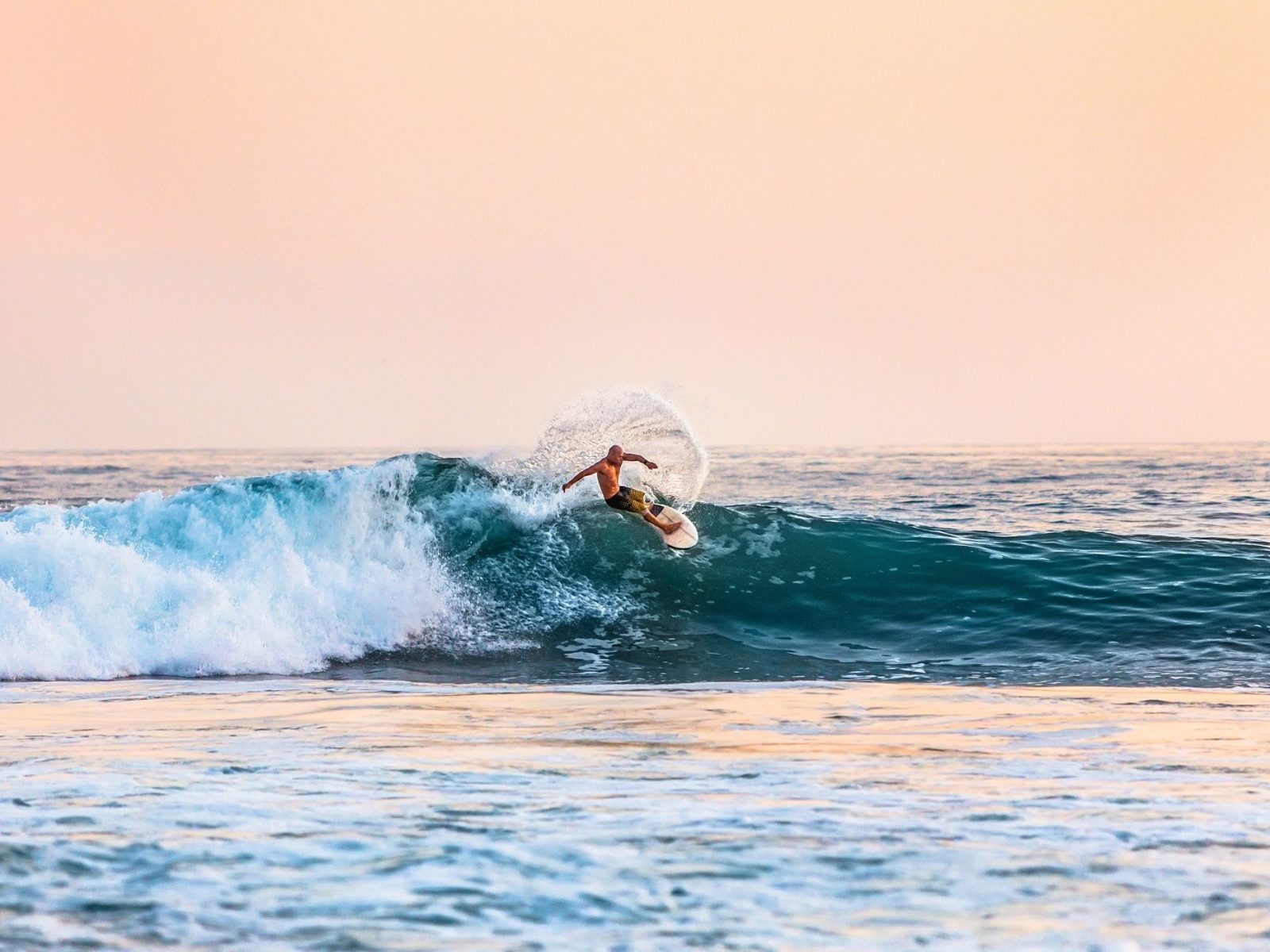 Disclaimer: This article contains affiliate links. We may receive a small commission if you make a purchase through one of these links. Please read our Affiliate Disclosure for more information.
Looking for the best surf destinations in February? We've got you covered. Our team has worked tirelessly over the past year to compile a detailed list of the best surf destinations from more than 30 countries around the world. Keep reading to see our comprehensive breakdown of where to surf and when.
Best Surf Destinations in February For Beginners
Think blue skies and sunshine if you're looking to try surfing for the first time this February. All the best surf destinations for first-timers benefit from tropical climes and warm waters. Meaning you can enjoy a warm weather trip while learning to ride your first wave in no more than a swimsuit. Try a beginner's package at a surf camp in a destination like Costa Rica, Nicaragua, or even the Maldives to kick-start your surfing career.
Best Surf Destinations in February For Intermediate Surfers
For improvers, February is one of the best times to take a surf trip. You have your pick of destinations. Head to North America to pick up waves in California or Florida. Or, go across the pond, where you can enjoy consistent surf in the small islands of Fuerteventura and Lanzarote. Indonesia, the Pacific Islands, and Australia also have some great waves for intermediate surfers in February. But, watch out for the rainy season, it can make the surf unpredictable and the beaches dirty.
Best Surf Destinations in February For Advanced Surfers
In February, some of the best waves for experienced surfers can be found in Europe, with consistent 8ft+ waves in France, Spain, and the UK. But, you have to be willing to put on your winter wetsuit as water temperatures average at between 8-10°C. For warm water waves, head to Hawaii. And, for a less traditional surf trip book your flights to Morocco and experience their legendary winter waves.
Enjoyed reading about the best surf destinations in February? We've created a destination guide for every month of the year, take a look here.