A Complete Guide to Surfing Tahiti in French Polynesia

Disclaimer: This article contains affiliate links. We may receive a small commission if you make a purchase through one of these links. Please read our Affiliate Disclosure for more information.
Thinking about surfing Tahiti?
This is our complete surf travel guide. Read for everything you need to know about surfing Tahiti.
Tahiti is the largest of all the islands that make up French Polynesia. It's located in the Pacific Ocean and it's a spot people head to when they're looking to experience some of the best surfing anywhere in the world. Of course, that's not all it offers. It's a stunningly beautiful island with volcanoes, coral reefs, mountains, and much more.
But you're here to find out about surfing in Tahiti so that's what we're going to focus on first and foremost...
One thing's for sure; Tahiti certainly won't let you down when you come here for the surf. It's got something for everyone as well. So, whether you're someone who's still starting out on their surf journey and you want to find some spots suitable for relative beginners or you're a seasoned surfing expert, you'll find places that work for you when you visit Tahiti. And the settings and surroundings in which you can surf are second to none.
Tahiti is the kind of place that you won't want to leave once your trip is over and that's always the sign of a good surf destination. If you're interested in traveling to Tahiti but you're not yet sure how to approach this adventure, we're here to help you out and give you the information and details you need. You'll find out about what Tahiti has to offer in terms of surf spots, as well as all the logistical information you need to know too, so read on now.
How to Get to Tahiti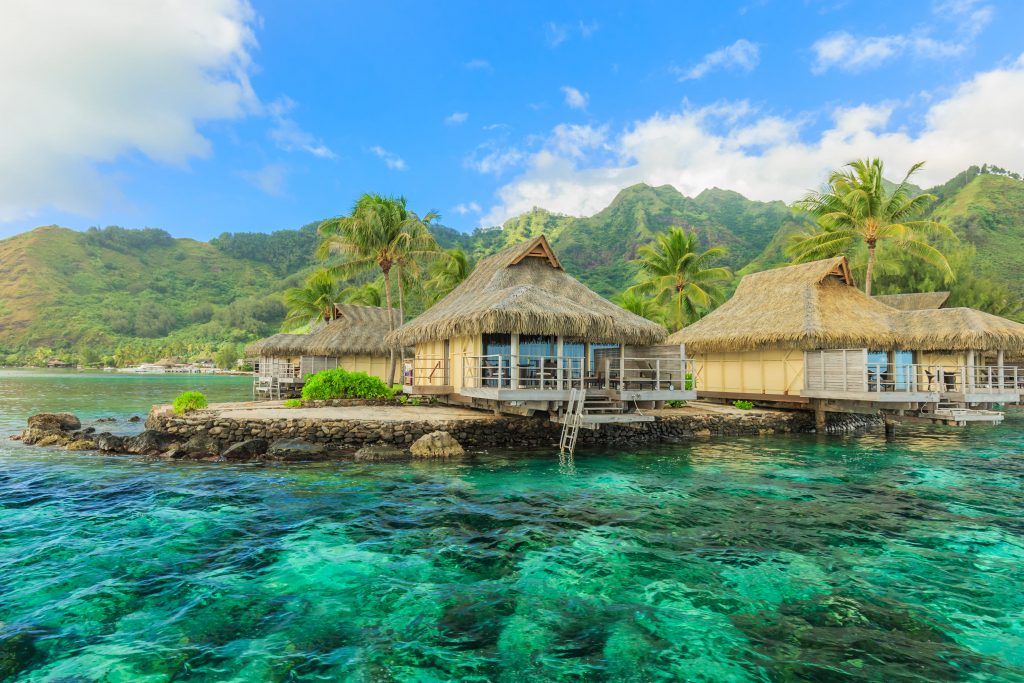 First of all, let's talk about how you get to Tahiti because that's an important consideration when planning a trip there. There are a couple of good ways to fly directly to Tahiti. You'll either want to begin your journey in Los Angeles or head out to Honolulu and fly from there. Which of these is best for you will depend on your circumstances and what time of year you want to travel. Prices change depending on the time of year so keep that in mind.
It'll take about 8 hours flying from Los Angeles and 6 hours flying from Honolulu. Lots of people combine a trip to Tahiti with a stop off in Hawaii, so that might be something for you to consider as well, but it's not necessary if you want to maximize your time in Tahiti.
Tahiti's main airport is Faa'a International Airport; it's the airport for the entirety of French Polynesia. So, if you're traveling to any of the islands in this part of the world, this is the airport that you'll arrive at. Taxis and buses can be found at the airport to get you to where you're staying for the duration of your trip. You'll also be able to hire a car if you want to do that.
Tahiti Surf Camps
Tahiti is a popular tourist destination for all kinds of people, not just surfers. For that reason, you won't find it head to seek out hotels that are ideal for you and that are able to meet your needs. Of course, you'll want to find a place to stay that's as close to the beach as it possibly can be. These resorts are relaxed and make it easy for you to move between the place where you're staying and the place where you're surfing.
Tahiti Ia Ora Beach Resort
Tahiti Ia Ora Beach Resort is one of the most popular places to stay for surfers heading to this part of the world. It's located next to a beautiful beach and the surroundings are tranquil and serene; it won't let you down. You get a view of the island of Moorea from where you're staying too, which is no bad thing. The swimming pool is huge and it has a sand bottom. The beach break in Papara is very close by, making it ideal.
Vanira Lodge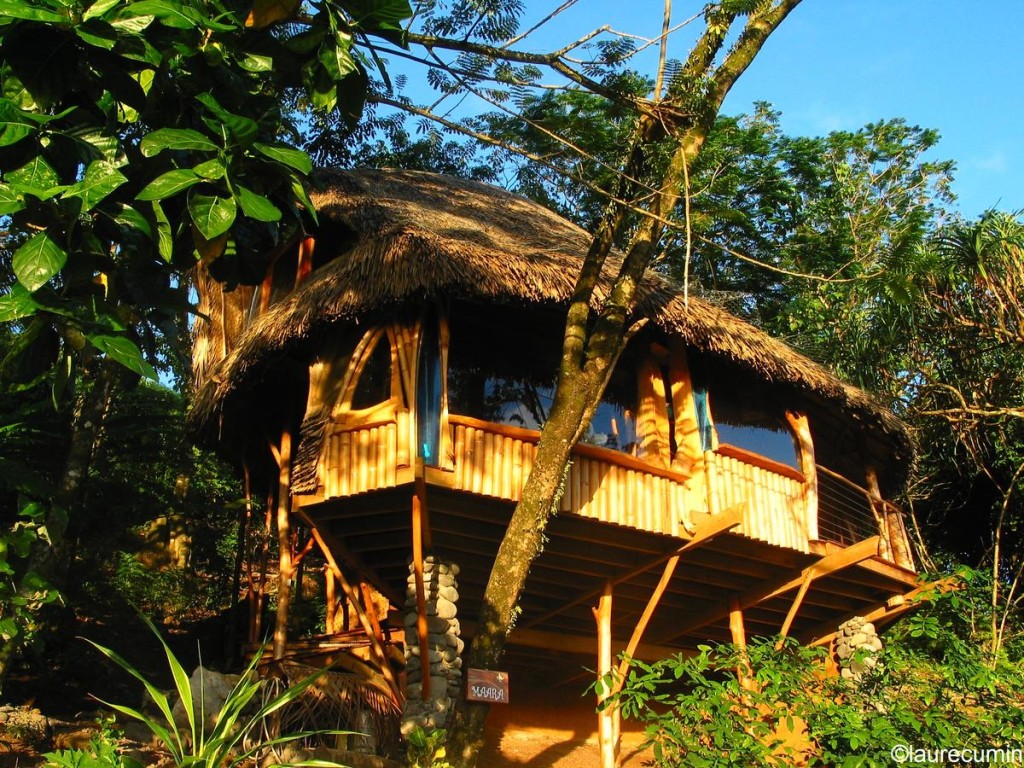 Another very popular place to stay when you're in Tahiti is Vanira Lodge. It's so popular because it's within close walking distance of the three main Teahupoo surf spots. It's a location that's very highly rated and many people head there each year. It's another relaxing hotel with lodges that are comfortable and relaxed. You should definitely consider staying here if you're heading to Tahiti.
Intercontinental Tahiti Resort & Spa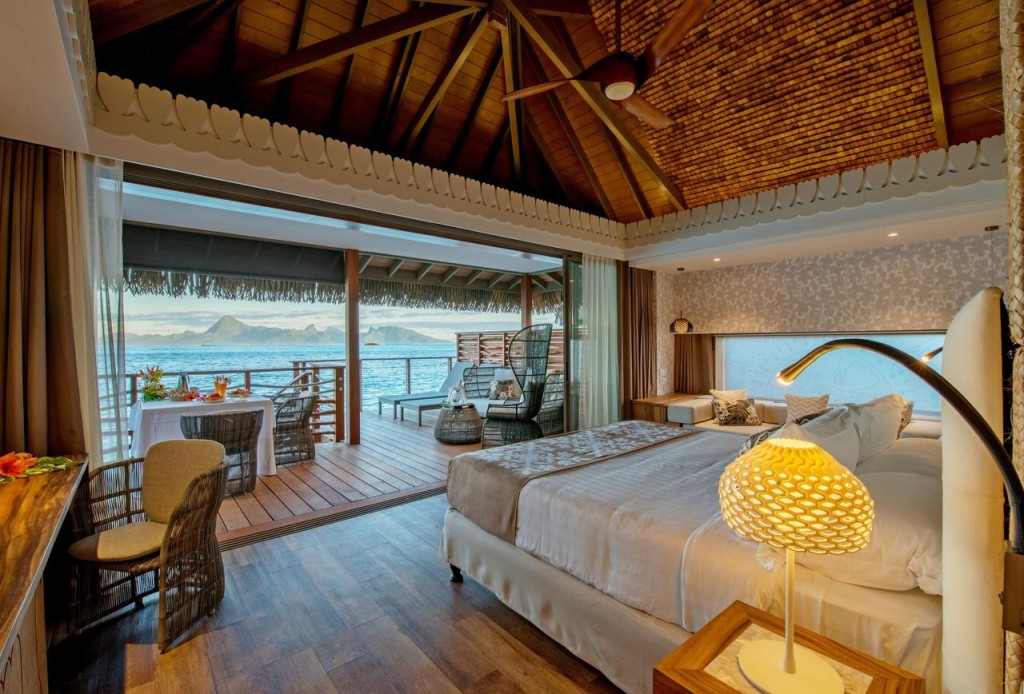 A popular resort for all kinds of people visiting the island of Tahiti is the Intercontinental Tahiti Resort & Spa. It's generally considered to be the best hotel on the island and it's right next to the ocean as well. If you're looking for a little extra luxury when you visit Tahiti, this is probably a place you should take a look at. Of course, it's a little more expensive than some of the hotels on the island, but if you're looking to splash out and stay at a hotel that offers real luxury, this is the place for you.
No matter what you're looking for from the hotel you stay at in Tahiti, you won't find it difficult to seek out a suitable place. This is a tourist hotspot and that means there's no shortage of great hotels catering to a variety of needs. If you're looking for something simple and uncomplicated, you'll find it here. And if you're looking to spend your stay on complete luxury, you'll have multiple options open to you.
Tahiti Surf Spots
Now it's time to look at the places where you'll want to spend your time when you're surfing Tahiti. As you know, Tahiti has a lot to offer to surfers and some spots, in particular, you won't want to miss out on. These include Moorea, Rangiroa, Maraa, Papara and many others. These are the kinds of places that show you exactly why so many people head to Tahiti for the surfing scene and action here.
Papenoo Rivermouth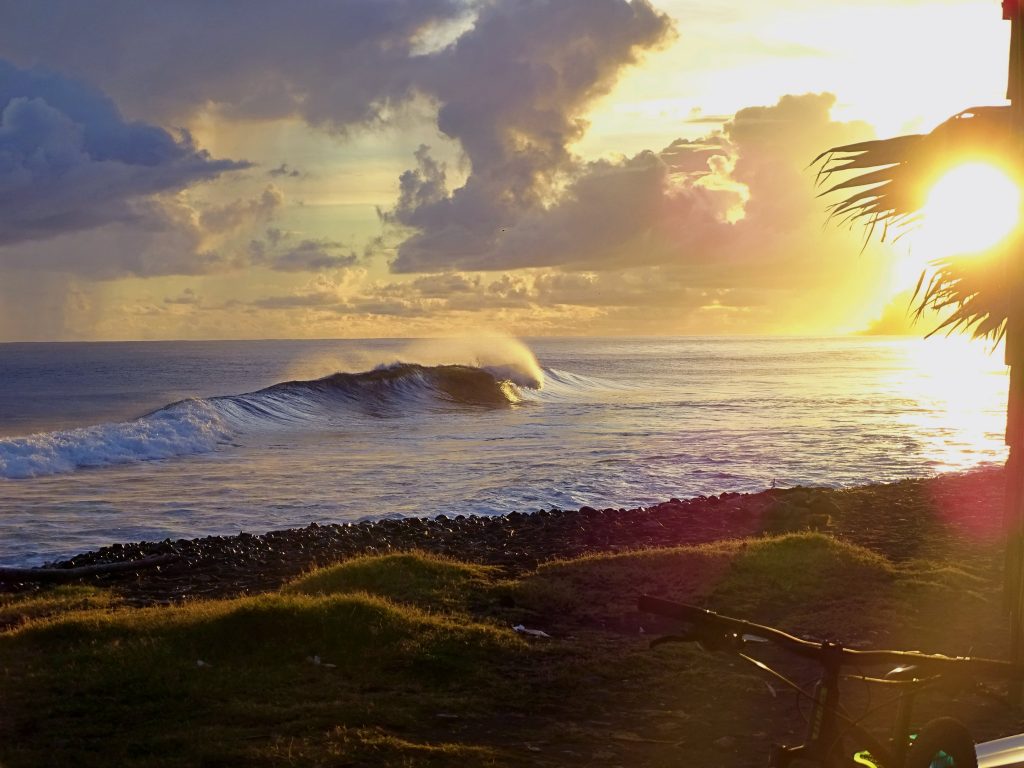 Papenoo Rivermouth is one of the top beach breaks in Tahiti, and it's one that you should definitely check out when you're surfing Tahiti. You'll find it on the north shore of Tahiti Nui. If you're looking to mix it up and try new and different surfing styles, this is a great place for that.
Taapuna
Taapuna is another fantastic spot for surfing in Tahiti. It offers a fast and powerful break that you'll have a lot of fun with. It's best suited to experienced surfers who know how to handle the various challenges it presents.
Teahupo'o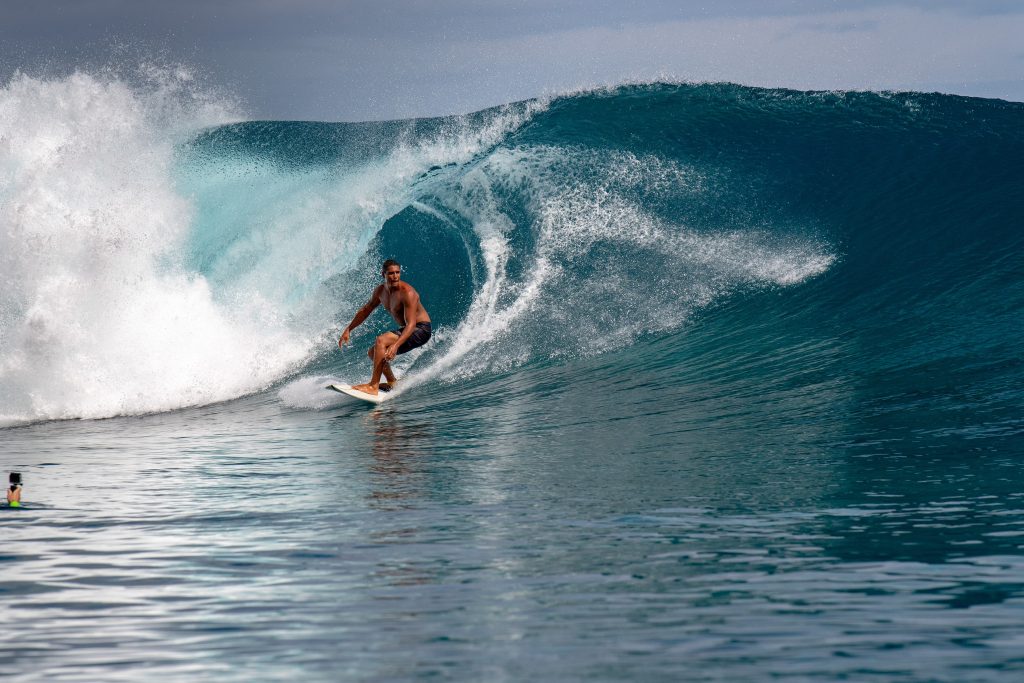 Teahupo'o has waves that vary a lot. When the waves are small, anyone can enjoy them, even if you're a beginner surfer. However, they can exceed 6 feet at times and that's when they become a little more tricky to maneuver. But if you have the experience and you know how to handle big waves safely, you'll have a lot of fun on the waves of Teahupo'o.
Vairao
Vairao is generally considered to be one of the best spots when it comes to surfing Tahiti. It offers steep, hollow barrel waves and a wall of hundreds of metres. Of course, you're going to need to be a skilled surfer to take on these waves, but if you feel you're up to it, you'll have an experience that you won't forget in a hurry. You can find out for yourself and make your own judgment on whether or not it really is the best surf spot on the island.
Maraa
Another spot that's ideal for surfers who have plenty in the way of skill and experience is Maraa. It's a fast and hollow wave and it's in a spot that doesn't get too busy. If you're looking for a real challenge in a nice spot, this is definitely somewhere you should head to while in Tahiti. When the wave breaks, it wraps a long way into the pass. As long as you have the experience to handle these waves, you should have a good time here; just be careful if you're lacking experience and always check the weather and surf conditions ahead of time.
All in all, you'll have plenty of places to explore when surfing Tahiti. It's no overreaction to say that this is one of the very best and most popular surfing destinations in the world. If you want to make the most of it and ensure you get the most out of the experience, visit the locations we've discussed above. Each of them offers something different and something very exciting.
Surfboard Hire in Tahiti
Next, we'll look at where you can hire a surfboard when you're surfing Tahiti. It's not always easy or convenient to transport your own board with you when you go surfing overseas in a place like Tahiti, so it's good to know where you should go and what you should do to hire one while you're there. Which one you choose will depend on which part of the island you're going to be based on though, so keep that in mind.
The best option is to take a look online at what's available before you go. Both rentasurfboard.com and Awayco offer surfboard rental online in Tahiti. That way, you'll know you're hiring from trusted and reliable people. You should find it easy to get a suitable board for your surfing activities and the prices are relatively affordable too.
Where to Eat in Tahiti
One of the best things about Tahiti, apart from the surfing, is the incredible food and cuisine. It offers a blend of flavors and types of foods like no other place on Earth and that's what so many people love about it. It combines Chinese, French, and Polynesian cuisines together and has a range of local dishes that you'll have never tried anywhere else in the world. Some of the highlights include Fafaru, a sliced tuna dish that's marinated in seawater and combined with shrimp and crab. There's also Pouletfafa, which is chicken cooked with coconut cream and taro leaves.
There's a range of great restaurants in Tahiti where you can try out these foods for yourself. You should talk to locals and find the best of them in the specific location where you're based during your trip. But if you're looking for some top recommendations, it makes sense to head to Le Carre, which is a highly rated restaurant on the island. Places like Blue Banana and Les Roulettes all offer traditional local dishes that you'll want to try out for yourself too.
One of the best places offering a delightful array of great-tasting vegetarian dishes is Le Coco. It has everything you would want in terms of vegetarian options; unlike many other restaurants, it doesn't just offer vegetarian dishes as an afterthought. Instead, they're an integral part of the menu and you can tell that lots of thought has gone into them Le Coco is also considered one of the best romantic dining locations in Tahiti, so it's ideal if you're traveling as a couple.
There are lots of places offering different kinds of foods. French restaurants are very easy to come by, as well as lots of affordable Polynesian restaurants selling local food. Look for the places that the local people eat at and the places they recommend. These places tend to be much cheaper and they also often provide the best tasting and most authentic food, which is what you want.
Now that you know all about surfing Tahiti and about what the destination has to offer, all that's left to do is to book your trip here. It'll be an experience that you won't forget. Many surf enthusiasts head to Tahiti each year and have the time of their lives, and there's no reason why you can't do the same.
Enjoyed our Complete Guide to Surfing Tahiti? Check out some of our other Surf Travel Guides here.