6 of The Best Surf Resorts in Nicaragua

Disclaimer: This article contains affiliate links. We may receive a small commission if you make a purchase through one of these links. Please read our Affiliate Disclosure for more information.
This is our pick of the 6 Best Surf Resorts in Nicaragua.
Nicaragua is the perfect destination for surfers looking for a new adventure. Between its beautiful beach breaks, friendly locals and fantastic accommodation options, there's plenty here to get excited about. Whether you're a beginner looking to carve your first wave or an experienced pro wanting to bag some serious airtime, Nicaragua has something for everyone.
Surf Resorts in Nicaragua
To help you out with finding a great place to stay while surfing in this Central American gem, here are 6 of the best surf resorts in Nicaragua.
Malibu Popoyo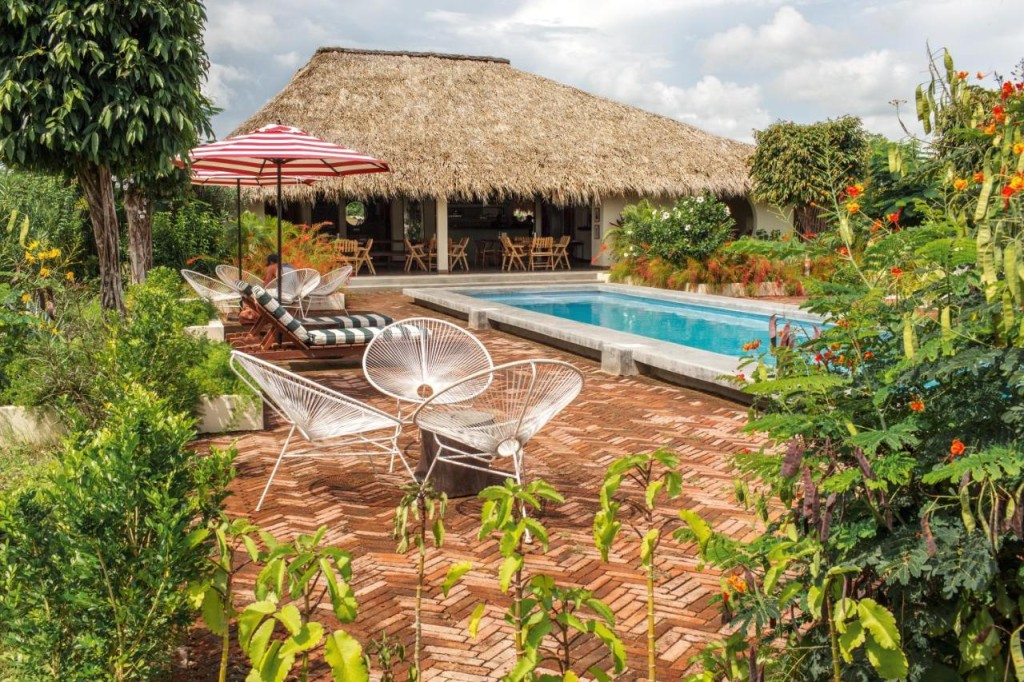 Malibu Popoyo is one of the most popular surf resorts in Nicaragua, not only because of the quality of its accommodation but also its location. The venue is within 30 minutes of ten of the country's most beautiful Pacific coast surfing beaches, including the Playa Santana, Colorados, Popoyo, and Magnificent Rock, making it a must-visit spot for anyone traveling to the county.
The hotel sees itself as more than just a place to eat in the evenings and bed down at night. It offers a holistic experience that keeps you entertained and allows you to indulge in the best that surfing culture has to offer. You're better off thinking about it as an immersive experience than a hotel break – the two aren't comparable.
Besides incredible surf, Malibu Popoyo offers all sorts of other activities and amenities. The food here is healthy and delicious, made on-site with locally grown and caught ingredients. You're free to dine in the hotel whenever you like, whether breakfast, lunch or dinner, and can enjoy a range of healthy beverages throughout the day, including juices and smoothies.
Malibu Popoyo is also a yoga and meditation retreat and offers plenty of opportunities for adventures, aside from surfing, including hiking, local tours, and horseback riding. It is, therefore, a one-of-a-kind place.
You can book a room at Malibu Popoyo now from $245 a night.
Dreamsea Surf Camp Nicaragua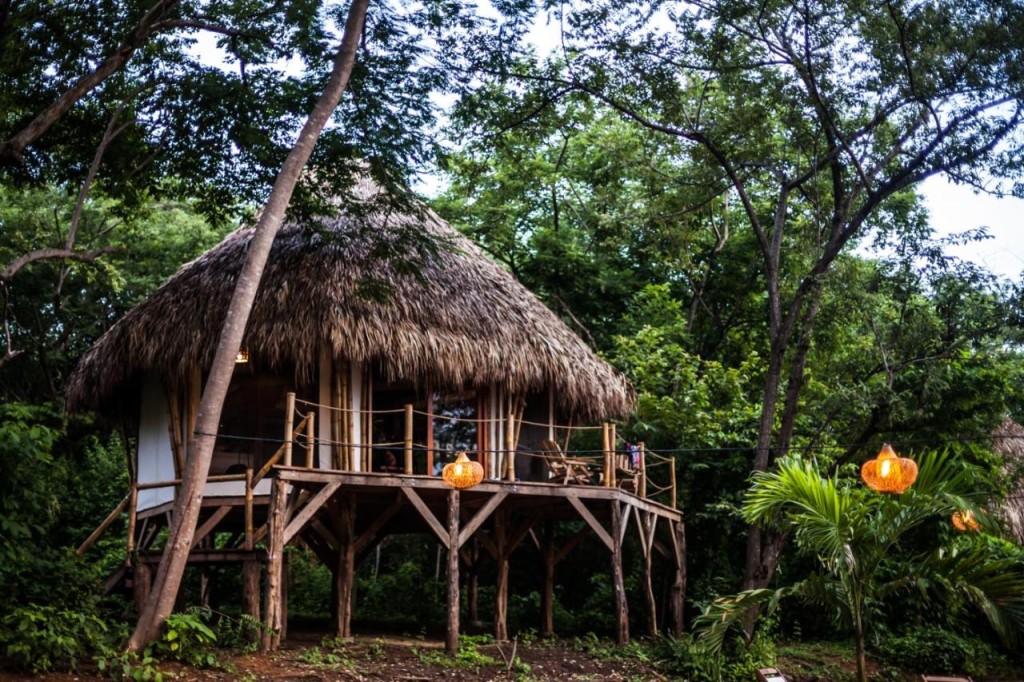 The name Dreamsea Surf Camp is surprisingly appropriate, given how the designers of this venue organize the living quarters. The idea here is to be able to enjoy views of the open ocean, right from your bed, the moment you wake up in the morning. Guests stay in a series of individually-place huts along the seaside, each providing unique views over the surrounding landscape and ocean
Officially called "cabanas," the hotel designs each villa-like space with help from a team of artists giving each room a unique vibe. Bamboo is the predominant material with many interior spaces featuring rustic wooden elements, hardwood floors, traditional local furniture, and plenty of tropical greenery.
People visit Dreamsea Surf Camp in Nicaragua for a variety of reasons. For some, it is the stunning views and the feeling that you're right in the midst of genuine tropical wilderness. For others, it's the food and drink. To this end, the hotel features a Tiki Bar, where you can grab fresh fruit smoothies and cocktails. There's also plenty of opportunities to take yoga lessons, go turtle watching, fishing, sailing, and diving – with the hotel organizing all the trips in-house.
Finally, there are plenty of facilities, including a pool, free WiFi and parking, and the option of bringing your dog with you. Ultimately, it provides you with a space where you can relax, unwind, and immerse yourself in the local hospitality.
You can book a room at Dreamsea Surf Resort Nicaragua now from $45 a night.
Selina Maderas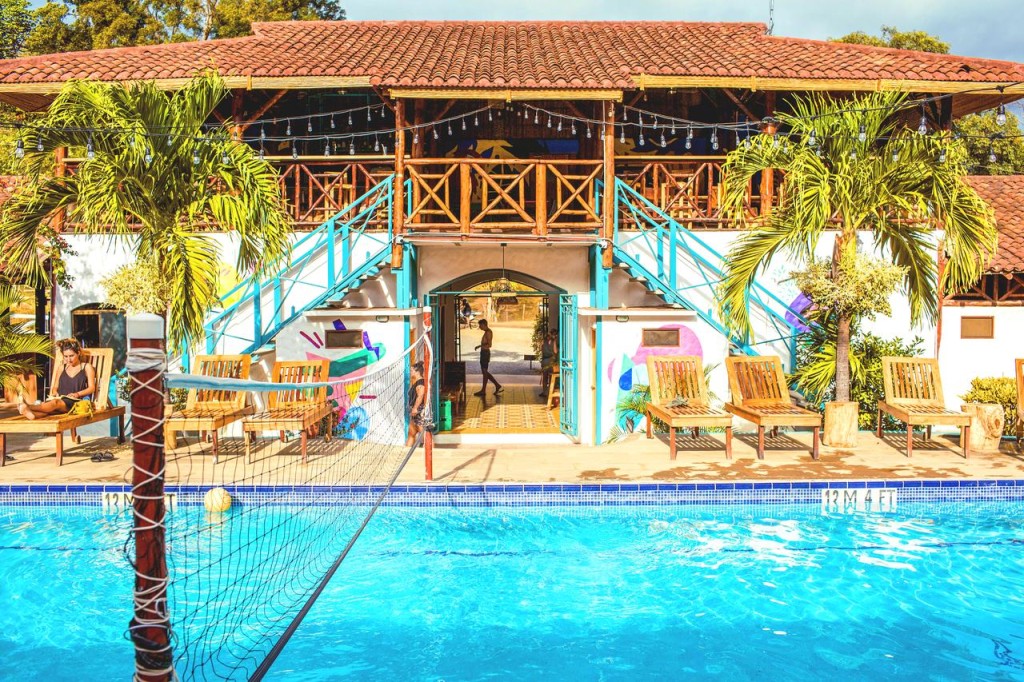 Selina Maderas is about a 20-minute drive from the center of San Juan del Sur. The complex has the appearance of a traditional village, but don't let that fool you: this is one of the most surf resorts in Nicaragua. Here you can get bedroom views of the Pacific coastal hill, sun-kissed beaches and the tropical forest that surrounds the complex.
Selina is a company on a mission to provide more than mere accommodation. It knows that comfortable bedding and good food is only part of the story. Its purpose, therefore, is to be a place where people can get in touch with nature, the people around them, and, most importantly, themselves.
Selina Maderas is the brainchild of two real estate managers: Rafael Museri and Daniel Rudasevski. In 2007, the pair began touring the world and laying the groundwork for what would later become the Selina Maderas. They saw what other hotels offered their patrons and developed the idea that they could do something similar in Nicaragua. In 2014, they gave birth to their hotel project, giving people the chance to experience this fabulous corner of the country and the chunky surf that it offers.
Selina Maderas is just one of a chain of other successful venues now stretching from Europe to South America. The reason for this success has to do with the attitudes of the founders. Going on a surfing holiday should feel like an immersive event, completely different from regular life. It shouldn't feel clinical – and that's certainly the sense you get here.
You can book a room at Selina Maderas now from $31 a night.
The SPACE, San Juan del Sur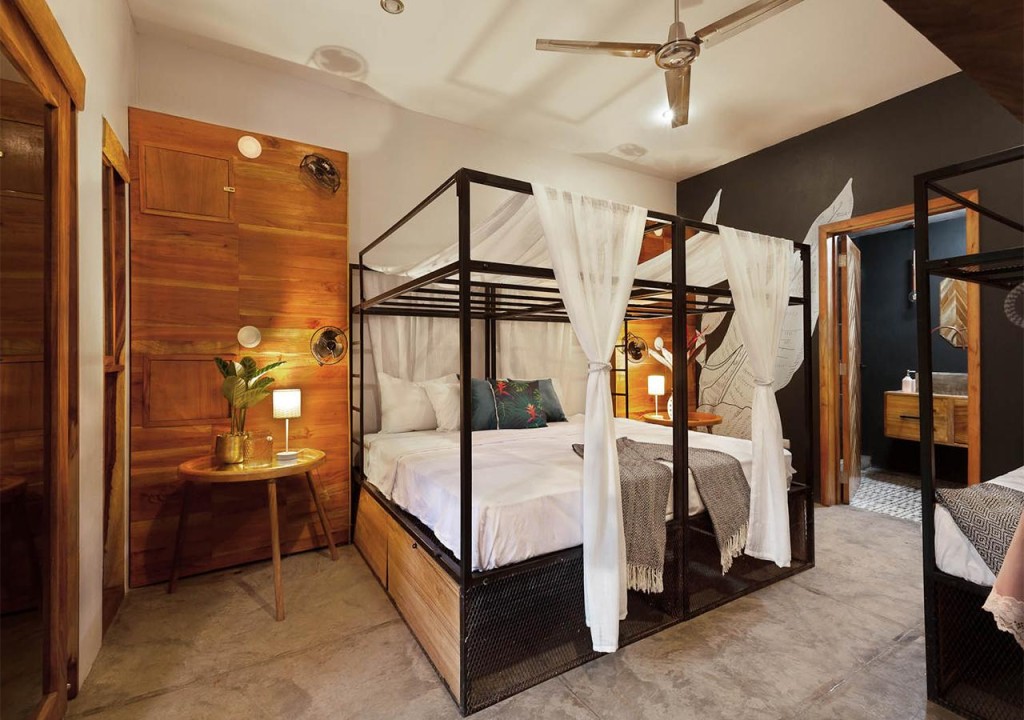 The SPACE is a hotel with humble roots. Its founder traveled the world and saw both the good and the bad of the hospitality industry. Surfers, it seemed, were getting a raw deal. Sure, the beaches were amazing, but the accommodation let them down. There weren't enough facilities or amenities to cater to their needs.
The SPACE in San Juan del Sur is a project that attempts to change all that. Located right next to the idyllic tropical surf town, the resort offers a boutique-style experience for the modern traveler with practically every feature you can imagine.
While the hotel is impressive, the real star of the story here is Nicaragua's pristine Emerald Coast. The unspoiled landscape is ideal for the budding surfer who wants to get away from it all and experience nature at her finest. The hotel seamlessly slots into the surrounding countryside, offering what it calls "a more conscious form of capitalism." It wants successful people to be able to enjoy themselves without feeling as though they are harming nature for generations to come.
On the sustainability front, the hotel is second-to-none. It engages in all kinds of environmental projects, including maintaining an on-site herb and vegetable garden, avoiding serving red meat, eliminating single-use packaging, reusing water for irrigation, and capturing rainwater to replenish aquifers. For this reason, it is a popular stop-off for a broad swathe of the surfing community.
Book a room at The SPACE in San Juan del Sur now from $70 a night. 
TreeCasa Resort, San Juan del Sur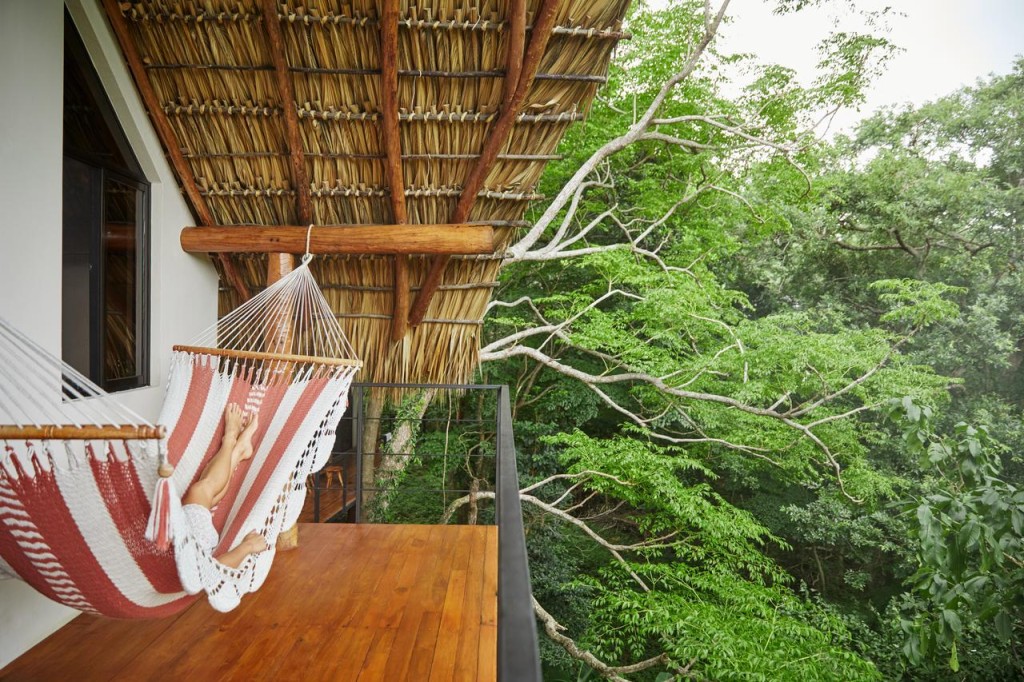 It all began with a tree – or so the owners of TreeCasa would like you to believe.
TreeCasa is unlike any surf resort in Nicaragua. As you can guess from the name, it offers patrons the opportunity to stay in treehouses, suspended on posts. These aren't anything like the garden variety, though. Each spacious unit provides ample space for couples to enjoy the best of the Nicaraguan weather, right from their treetop vantage point.
The hotel's accommodation spreads throughout the dense forest that typifies this section of the emerald coast. Throughout the complex, there are communal spaces, places to have a picnic, and plenty of paths that lead to the main swimming pool and eating areas.
Notably, the resort is not right on the beach. If you want to access the surf, it's a fifteen-minute journey to the coast. Don't worry though: TreeCasa arranges transport to the coast every day, chauffeuring you to the waves until you want them to collect you. The venue also offers beginner courses for those just starting as well as bigger breaks for those with more experience.
In summary, TreeCasa has a similar philosophy to The SPACE. It believes that people, places, and the environment should all be in harmony, and that comes across to anyone who decides to stay here.
You can book a room at TreeCasa Resort in San Juan del Sur now from $173 a night.
Nicawaves
Last, but not least on our list of the best surf resorts in Nicaragua is Nicawaves. For the last decade, the Nicawaves team has specialized in providing surfers with accommodation that meets all their needs. The hotel's founders decided to place their venue in an ideal spot, equidistant from the famous beaches of Magnificent Rock and Finca Popoyo. It is also close to Popoyo and Beginner's Bay, both within walking distance, if you don't have a car.
The resort focuses on providing patrons with all-inclusive service, including breakfast, lunch, dinner, transfers to the airport, and plenty of amenities. Once you've finished surfing for the day, you're free to enjoy organized fishing boat trips, quad bike rentals, and the hotel's fully-furnished pool.
Most people who visit the venue opt for one of the hotel's "surf packages," ideal for beginners. As part of the deal, you get expert guides who tailor your surf tour, based on their local knowledge. The idea is to help you find the best waves so that you can avoid disappointment on your break.
The owner of the resort is a two-time US Surfing Championships finalist who knows what he's talking about when it comes to finding the best waves. Other members of the team have similarly impressive accolades, with World and Olympic sporting records to their names. There's probably no better place in the country to find expert assistance in training or enjoy the best that the local beaches have to offer.
Nicawaves, therefore, is a hotel set up explicitly for the adventurer: surfers who want to experience the sport in all its glory.
You can book a room at Nicawaves now from $23 a night.
Enjoyed our selection of The Best Surf Resorts in Nicaragua? Take a look at our Complete Guide to Surfing Nicaragua here.