A Complete Guide to Surfing Sri Lanka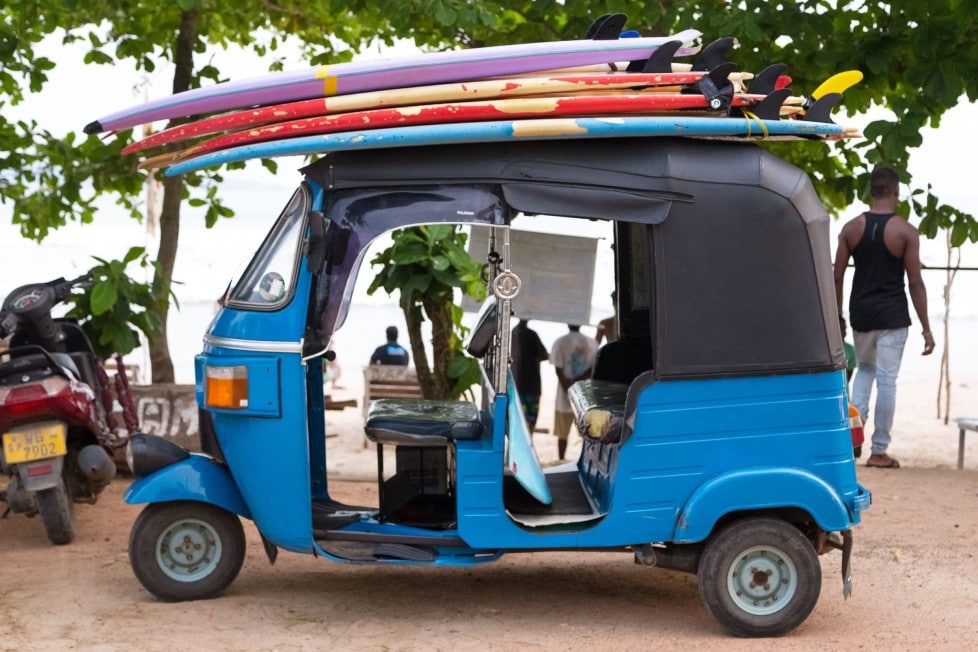 Disclaimer: This article contains affiliate links. We may receive a small commission if you make a purchase through one of these links. Please read our Affiliate Disclosure for more information.
Thinking about surfing Sri Lanka?
This is our complete surf travel guide. Read for everything you need to know about surfing in Sri Lanka.
Like most popular surf destinations, Sri Lanka is a tropical island with charm, beauty, and a spiritual calling. Located in the Indian Ocean off the tip of India, over 21 million residents are proud to call it home.
A hive for action sports enthusiasts, there's plenty of outdoor activities to enjoy. From deep-sea diving to adventure treks, to its famous elephant safari rides. Surrounded by luscious and sometimes rough waters, it is also known as one of the prime surfing spots in southern Asia, particularly in the southwest.
Separated by 61km of coast, the stretch between Hikkaduwa and Weligama specifically offers some of the most spectacular backdrops for surfers to indulge, and it also helps that it's budget-friendly too.
This may be a small country, but it packs an almighty punch! Keep reading for everything you need to know about surfing Sri Lanka.
Sri Lanka Travel Essentials
Bandaranaike International is the main airport for connections into Sri Lanka. Situated in its largest city, Colombo, it is well-connected for those visiting the south for its notable surf.
Check for flights to Sri Lanka here.
The Sri Lankan Rupee (Rs) is the main currency on the island. There are 100 cents to one rupee. However, you can only take up to Rs5000 with you into the country, (approximately $28) so bring enough to change when you arrive. US dollars can be accepted in some places, rupees are often the preference.
Sinhala is the local language used by the majority of the population, however, Tamil is also commonly spoken. Good news for tourists however, a quarter of the population speaks good English, especially in tourist spots.
When it comes to getting around, there are plenty of transport options in Sri Lanka, whichever you decide depends on your personal preference.
Car hire is the most efficient way of getting around the island, although be prepared for narrow windy roads. Car hire tends to start from $50 per day. Alternatively, taxis are another option, starting from around $9 per ten-minute journey – the popular app-based service 'Uber' is also available.
If you're not in a rush and want to soak up the scenery before surfing Sri Lanka, the local train is a cost-effective way to get from A-to-Z. However, it can be slow and delays are commonplace. Cheaper still, but with the added frustration of being overcrowded, buses are less than 50 cents for a typical journey.
Finally, you can do as the locals and immerse yourself in a thrilling Tuk-Tuk ride (bajajs or autorickshaws to locals), best recommended for shorter trips. A ten-minute ride can cost as little as $2 for a 10-15-minute ride.
Surfing Sri Lanka
With the Bay of Bengal to its right and the Arabian sea on its left, surfing conditions in Sri Lanka can be quite varied. For the benefit of this guide, we have focused on the popular southwest coast, home to some of the best breaks and hidden reefs in the country.
Sri Lanka is a country of two halves, making it a year-round destination, as long as you know where to go. The east and north of the island tend to experience the same conditions, while the south and west often have contrasting weather.
Between November and March during its dry season is the best time to visit the south, while the east and north experience monsoon type weather.
In contrast between May and September, the south and west experience the rainy monsoon. This still appeals to surfers with a hardy constitution!
In any case, you can expect to enjoy consistently warm temperatures throughout when surfing Sri Lanka, coastal cities of around 25-30°C all year round.
Surfing Hikkaduwa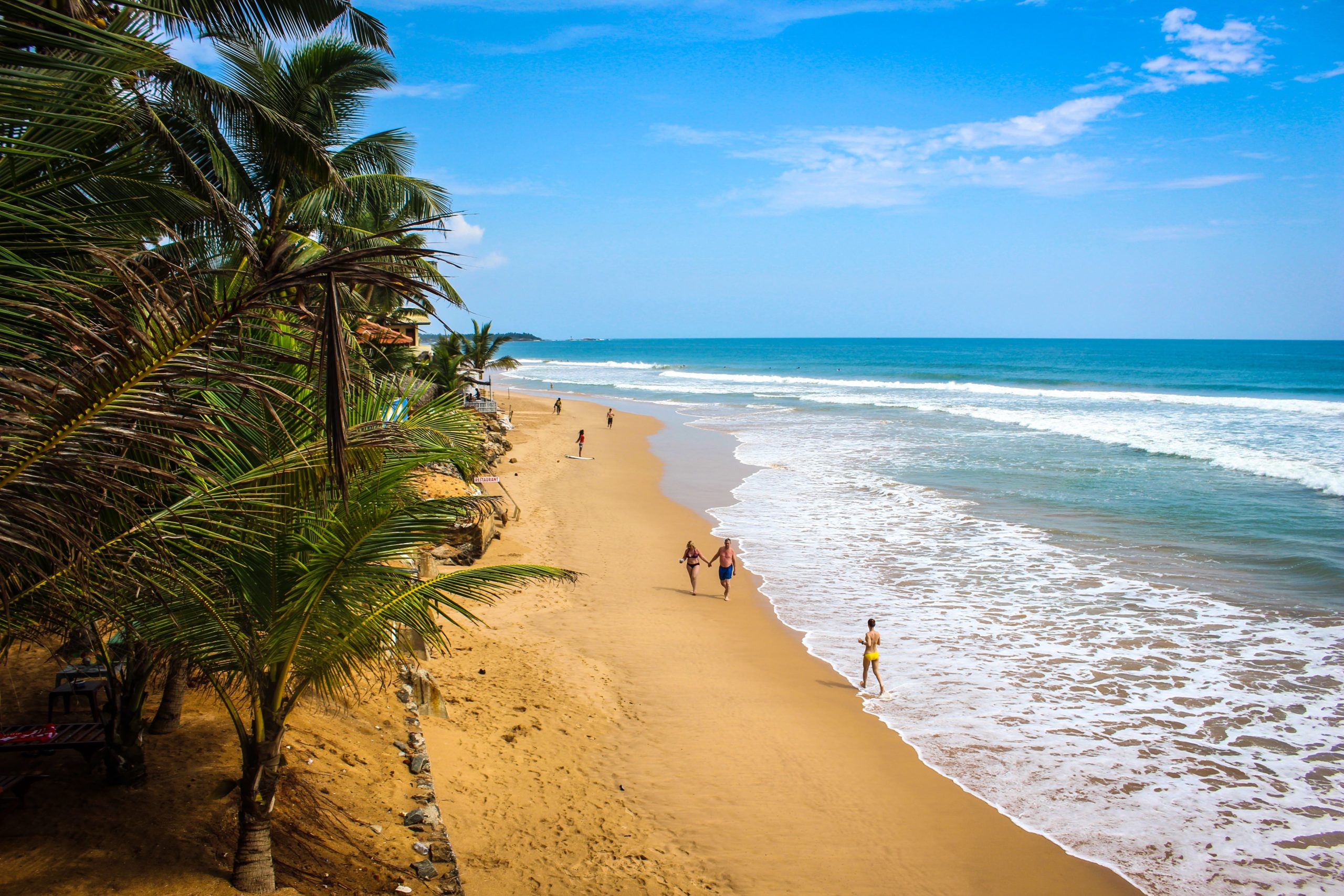 When surfing Sri Lanka, start at Hikkaduwa and work your way down the coast. This former fishing village today welcomes tourists as a bustling spot – day and night.
Here tourists intermingle with locals to catch some of the highest waves – some reaching up to 10ft tall on a good day. Experienced surfers should hit up 'Benny's for the largest waves, while the main reef is better for those with less capability. Beach break is the place for those starting out.
Surfing Ahangama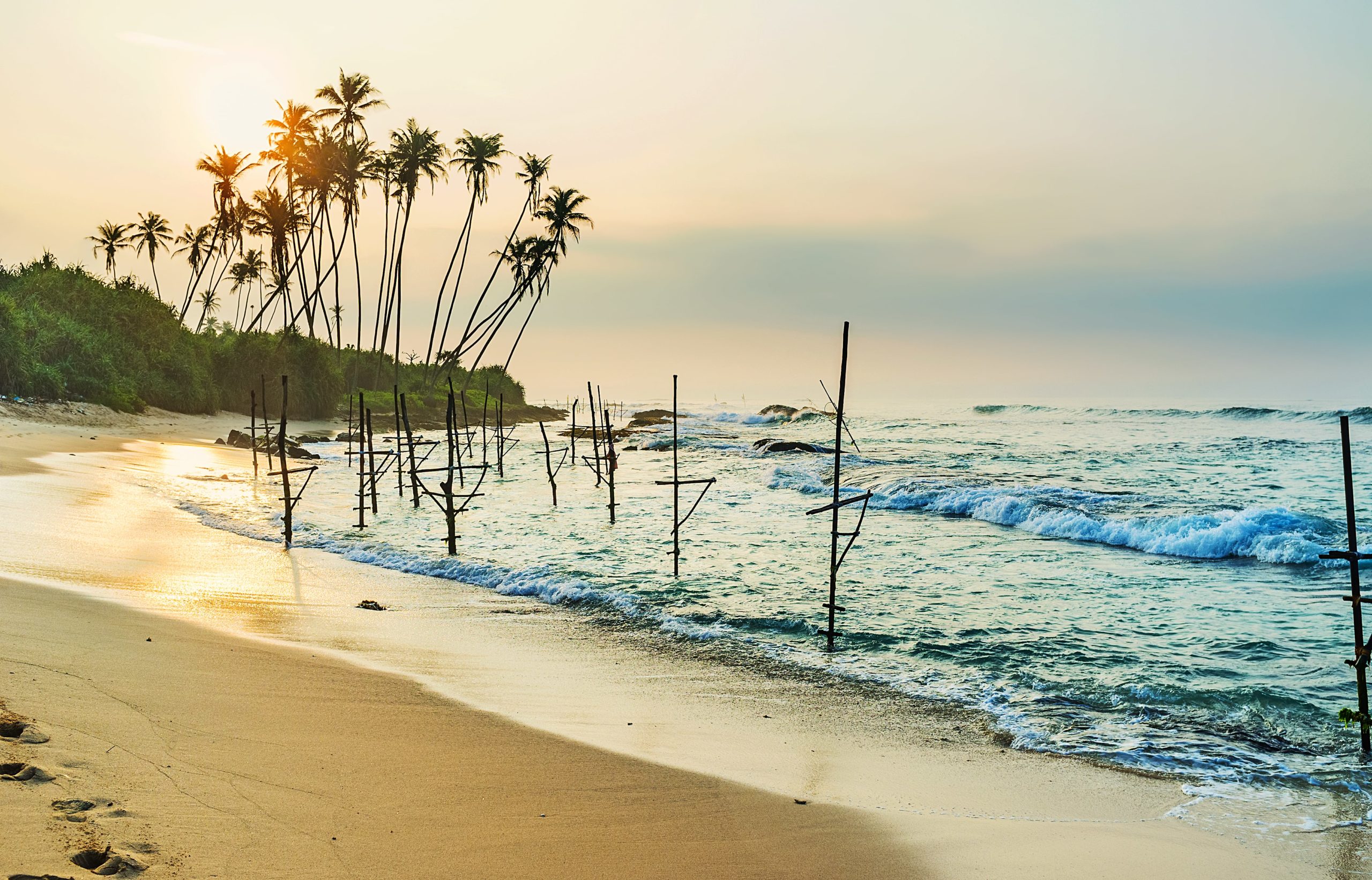 Sandwiched between Hikkaduwa and Weligama, Ahangama is mainly enjoyed by those staying in the nearby stretch of hotels. Because of this, there's a chilled vibe with zen-like qualities. Known for its sharp shallow reef, expect to compete with snorkelers for space. For those looking to step it up a level when surfing Sri Lanka, head over to Kabalana for bigger swell.
Surfing Weligama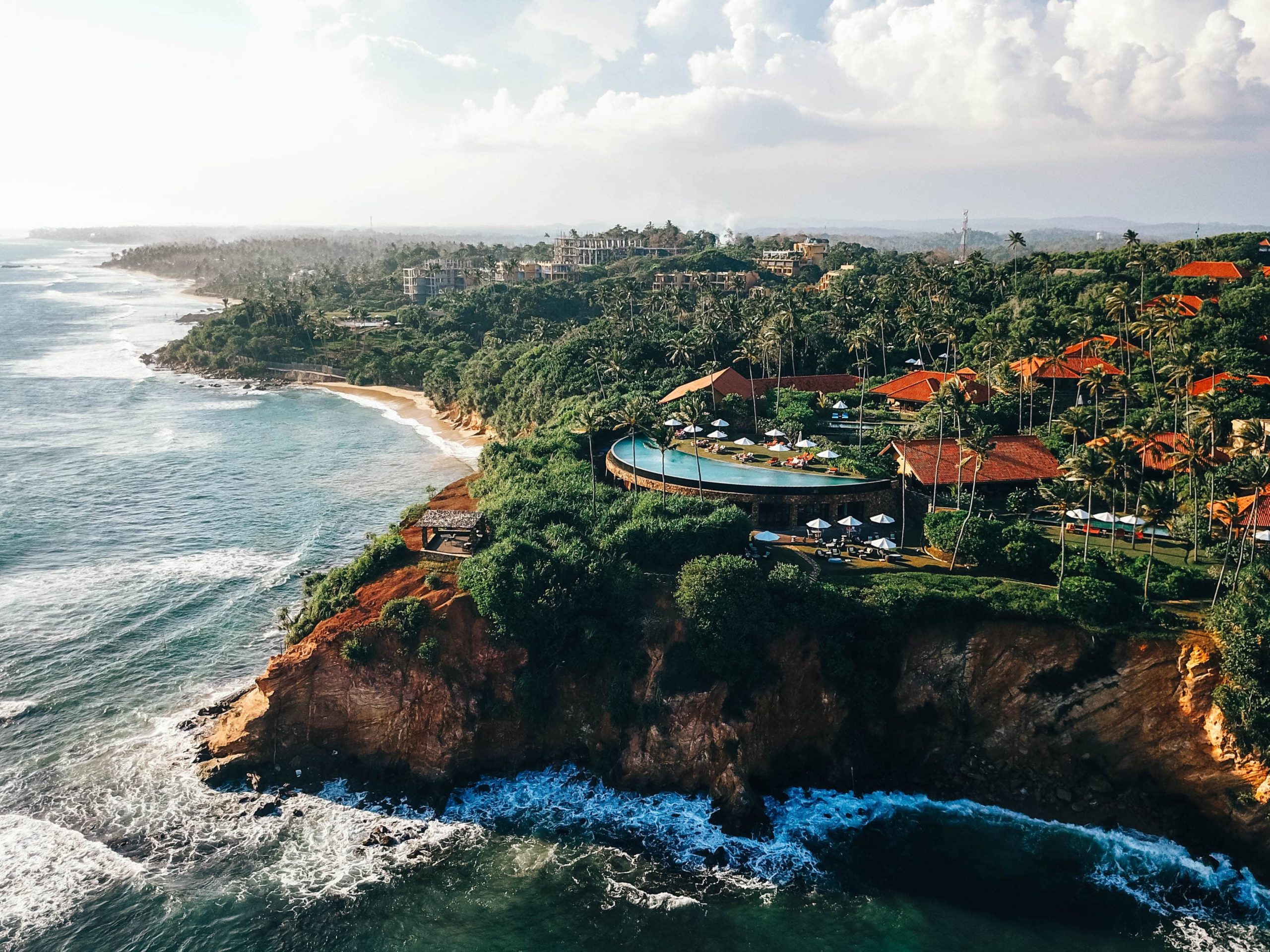 Just around the corner from Ahangama, Weligama is the perfect spot for learning to surf in Sri Lanka. Its gentle slow waves mean that you don't have to paddle far.
Benefiting from its bay alcove, surfers are somewhat protected from winds, along with its forgiving shallow sand. As such, this is the place to go for those starting out- in fact, many compare it to hospitable conditions of Canggu in Bali.
Meanwhile, experienced surfers should head towards Mirissa for reef breaks along with old school surfers who know its waters well. This quiet retreat is one of the best locations to get away from it all too.
Surfing in Sri Lanka for Beginners
There's no shortage of surf schools and surf camps in Sri Lanka, making it a great place to learn to surf or just hone your skills.
In Hikkaduwa, the Reef End surf school offers kit and lessons starting from $20 a day, and there's even a dedicated area for beginners.
However, when it comes to surfing Sri Lanka for the first time, Weligama is the best location for newcomers with more than 30 surf schools in the area. Located on the beach, Good Story has its very own surf school with packages starting from $50, they also have an outpost in Ahangama.
In the same area, offering an intensive introduction to the water, The Nuga House offers a three-day surf camp from $150, including accommodation
Surfboard Rental in Sri Lanka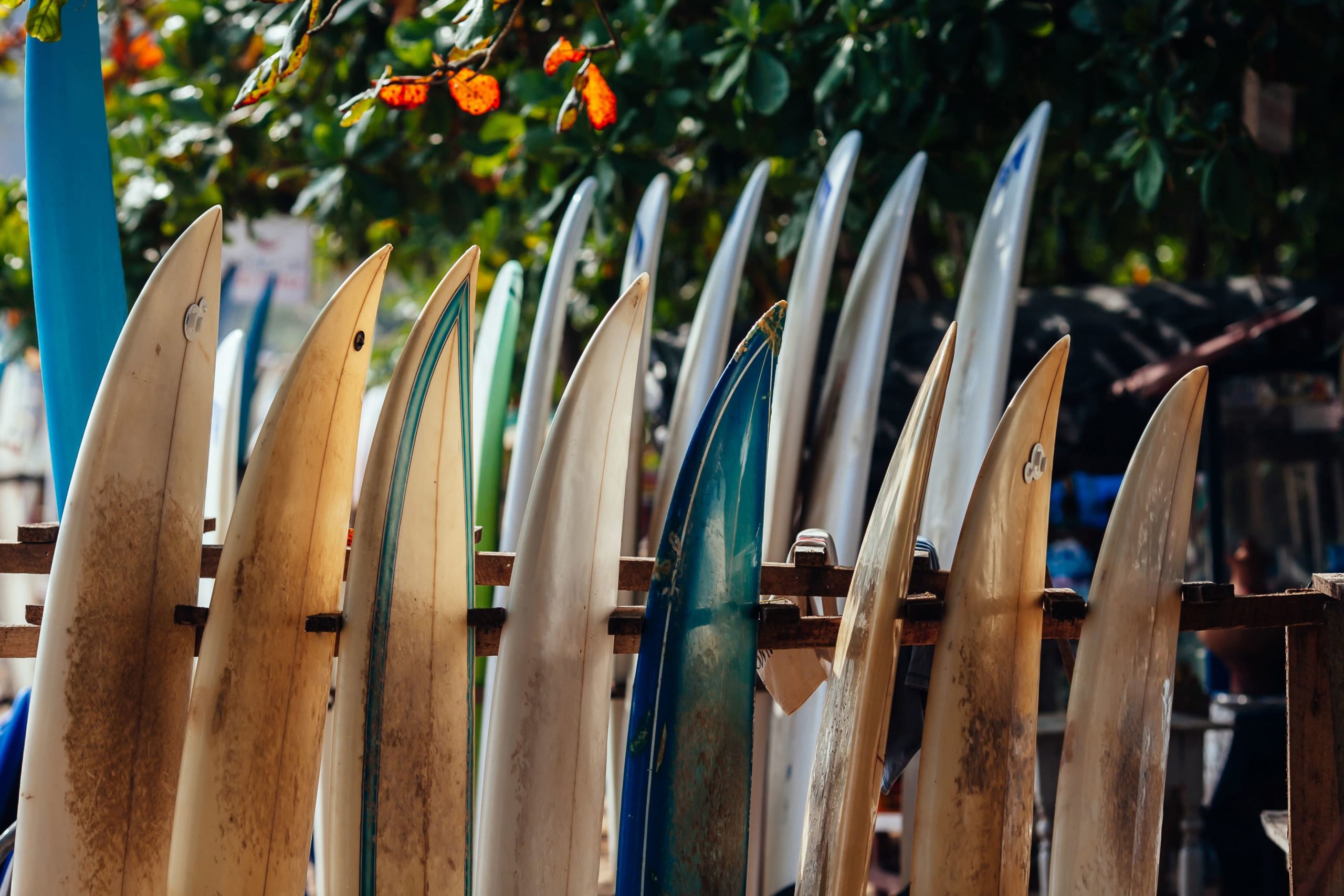 Surf tourism is a growing business on the island, so you're never far from a surf shack or shop to hire kit. Boards are relatively cheap too, starting from Rs 1,000 a day – roughly $6. Rock up to any respectable surf spot or beach and you'll be able to find a wide choice of outlets.
Otherwise, Rent a Surf Board in Hikkaduwa offers surfboards from $12 a day, while Dylan's in Weligama has an extensive collection of kit, including boards to rent for $6 a day.
Where to Eat in Sri Lanka
If you enjoy curries and fish, then you'll be in food heaven when surfing Sri Lanka. There's also plenty of choice for vegans and vegetarians, with lentil, dhal and rice dishes often featuring on menus.
For the latest in ultra-cool, Ceylon Sliders is a popular surfer hangout in Weligama. The café serves lots of familiar foods, from delicious burgers to healthy vegan salads and unmissable smoothies. Another cheap and cheerful tourist spot is Aloha, a friendly hangout with food you'll recognize; from omelets to pasta and avocado on toast.
Colombo is however the destination for foodies to flock to. The Fat Crab in Colombo is all about the beach vibes, best experienced in the evening. Seafood lovers will rejoice at the crab-based menu delivering fishy delights including Malaysian Fish Head Curry and Black Pepper Crab.
For something more authentic, Cool Spot in Hikkaduwa is a family-run restaurant that serves up local catches of the day.
Sri Lanka Surf Camps
There's plenty of options to suit all wallets in Sri Lanka. You'll also find that your money goes further here, making it possible to either go higher-end or making savings and stay within budget.
Bunky Monkey in Hikkaduwa is just minutes from the local coral reef, as well as local sights such as Seenigama Temple and the Turtle Farm. At just $22 a night, it's also a bargain!
For budget at its best, the Crystal Oceanic in Ahangama is perfectly located for all your surfing needs and will set you back just $24 a night.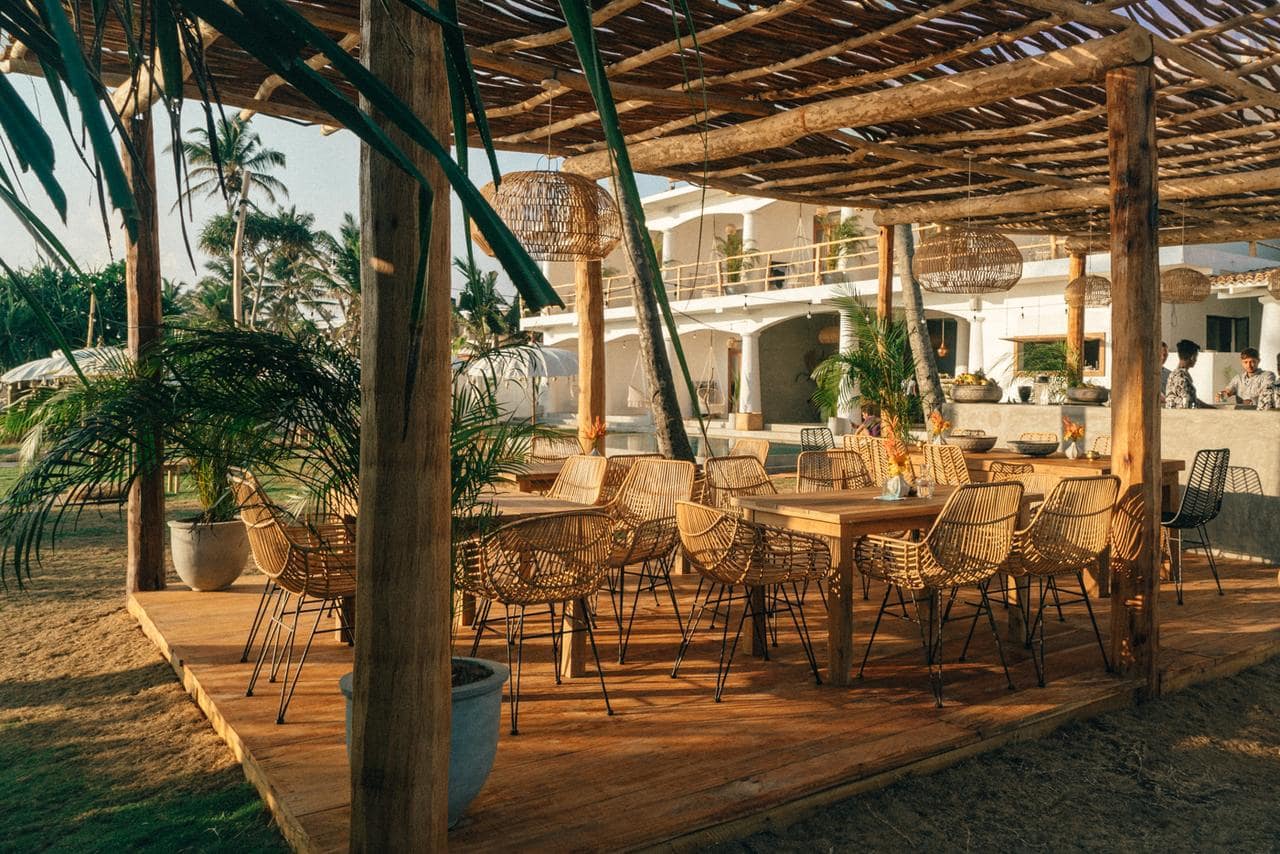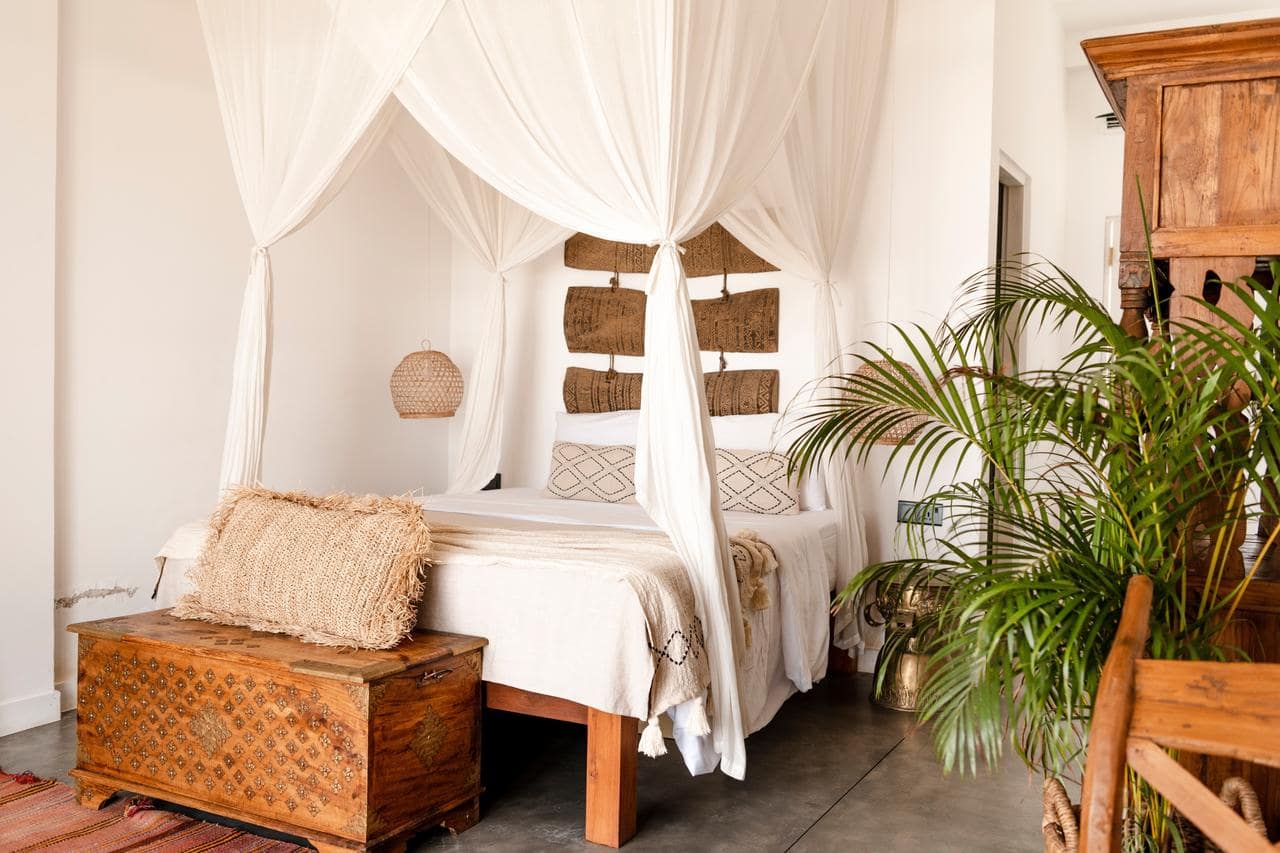 A beachfront surfer's retreat offering affordable luxury is Dreamsea Surf Camp Sri Lanka. Uniquely fusing Asian design with a touch of boho, it somehow works, delivering unrivaled tranquillity, from around $70 a night.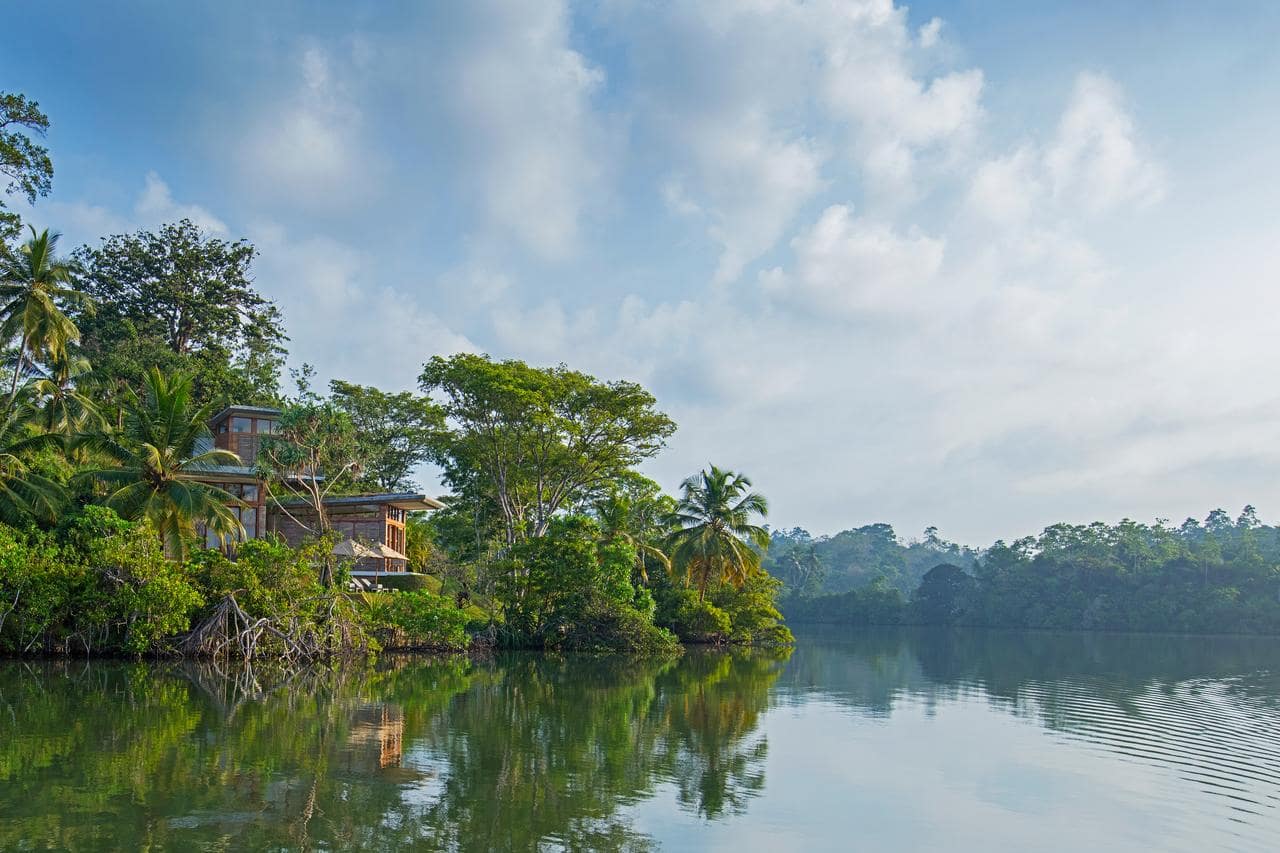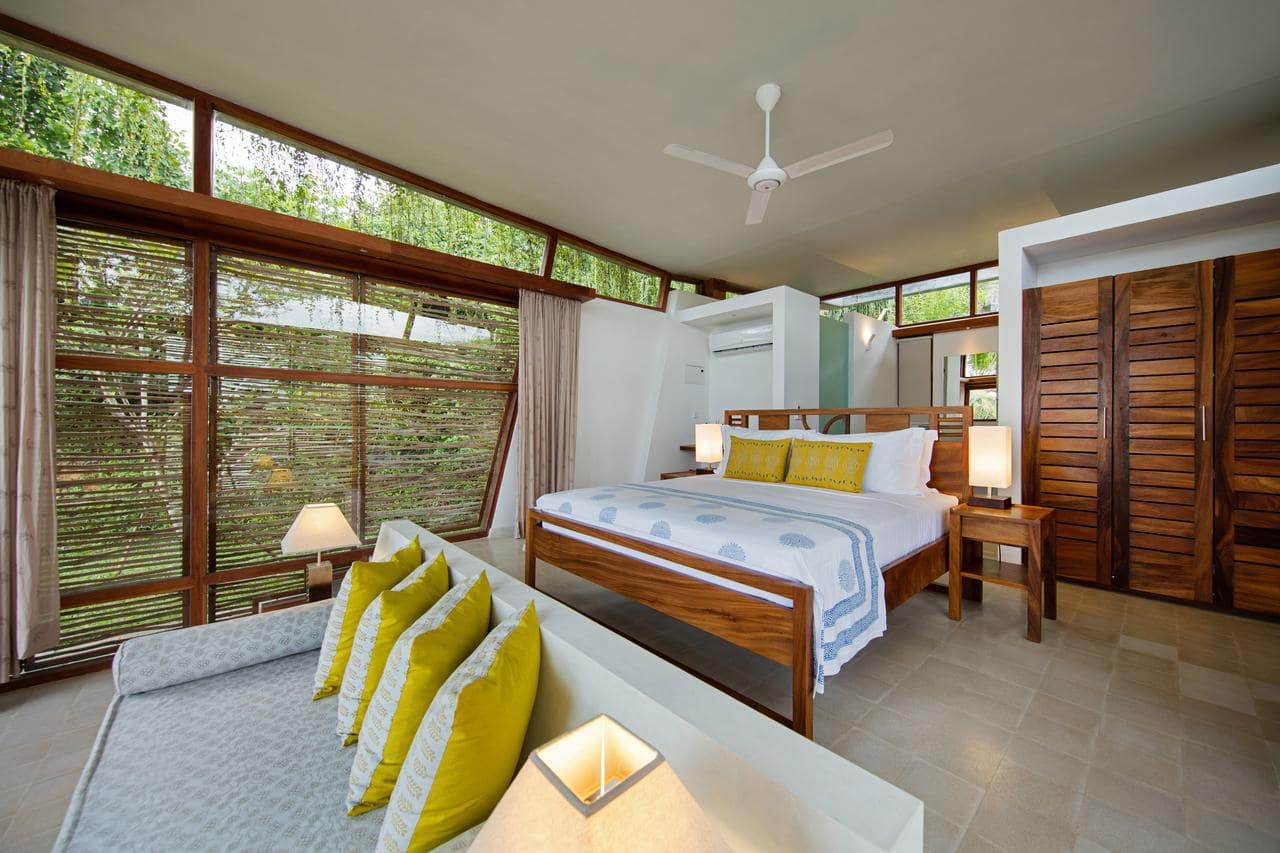 For all-out luxury when surfing Sri Lanka, Hotel Tri is a welcoming and chilled-out retreat, with doubles starting from $260 a night. With luxury trappings and Ayurvedic treatments, it's the perfect post-surf spot to retreat to.
Other Activities in Sri Lanka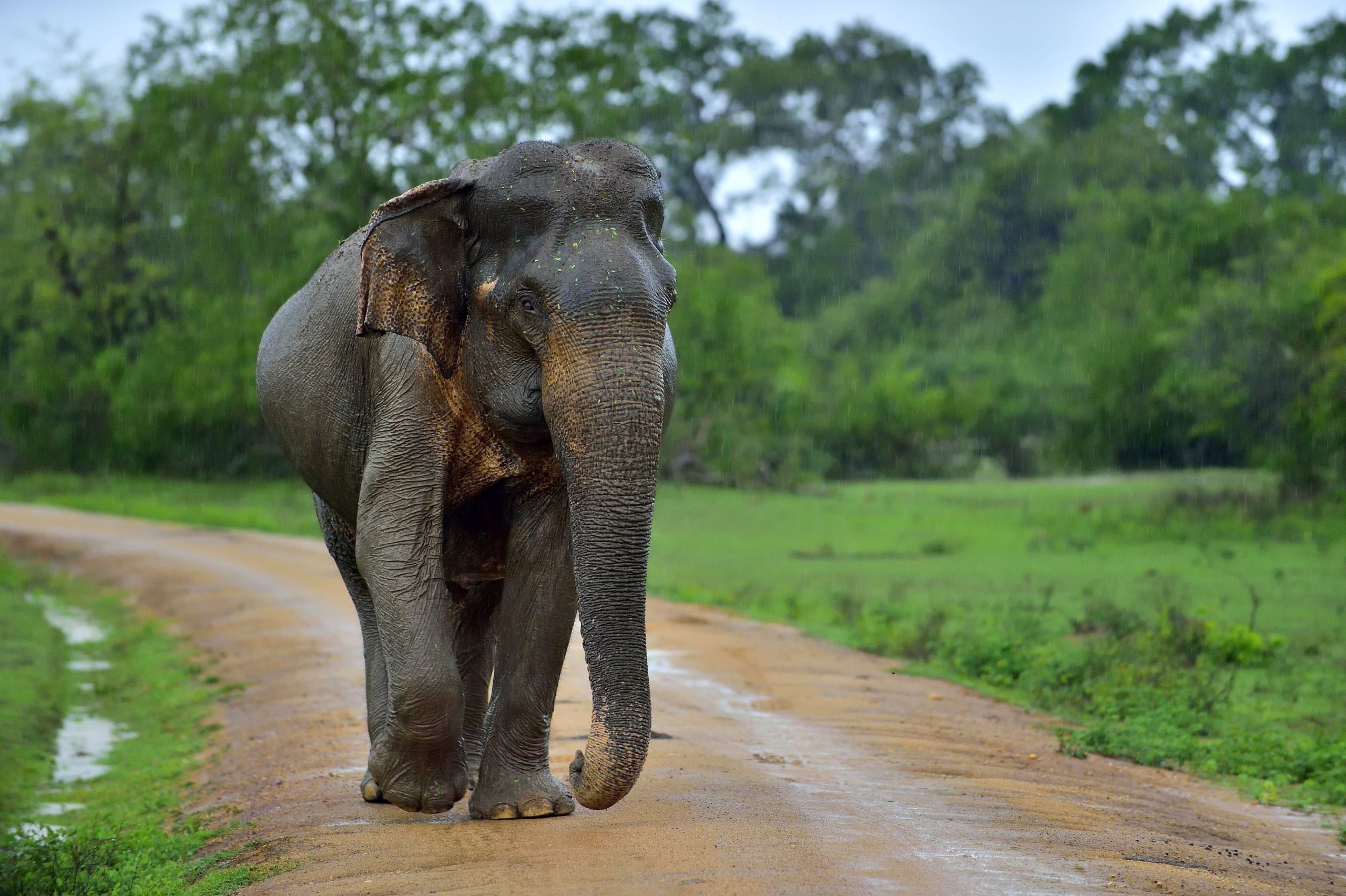 While it's tempting to surf all day every day, the island has so much to offer, that a few sights should go unmissed.
There are tons of UNESCO World Heritage sites to visit, one of the closest is Sinharaja Forest Reserve. Here you can enjoy nature at its best, in this tropical forest.
Meanwhile dangling at the southernmost tip of the island, the Hindu Tenavaram Temple is believed to have its roots in the seventh century.
Elephants are much loved in these parts. If you want to learn more, the Elephant Orphanage in Rambukkana is a three-hour drive from Hikkaduwa.
Finally, if you've hired a car and don't mind a drive, head to the middle of the country to see the ancient ruins of Sigiriya – it's a fascinating visit. Steeped in mystery and intrigue, this gargantuan rock stands nearly 200 meters high, dating back to the fifth century.
Enjoyed our essential guide to Surfing Sri Lanka? Check out all of our Surf Travel Guides here.